Everyone's emotions run high as Andi and Bex have a big fight and Jonah loses his cool around Cyrus and Buffy.
---
Network
Disney Channel
Director(s)
Joe Menendez
Writer(s)
Suzanne Weber
Air Date
6/18/2018
Feeling Ghosted: Buffy, Jonah, Cyrus
With the school having a power failure, it means everyone has a day off! Which leads to Cyrus coercing Buffy, with a note from when they were 8, to play a Monopoly rip off. Well, at least he thinks they are going to play until Buffy points out that they need a third player – enter Jonah.
Someone who enjoys it at first but his happy go lucky nature gets tested, bent, and breaks as he loses and he hears the words "It's over." For while he doesn't have a full-on anxiety attack, just hearing those words, and Andi putting him on ice, has him a bit high strong.
Commentary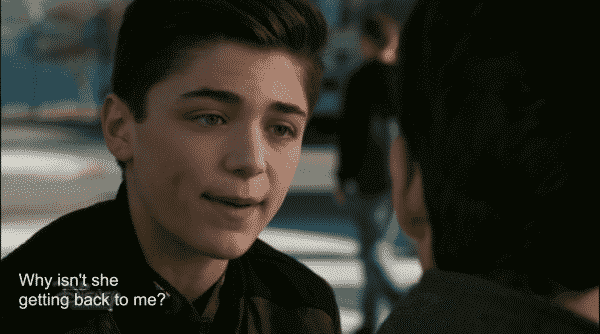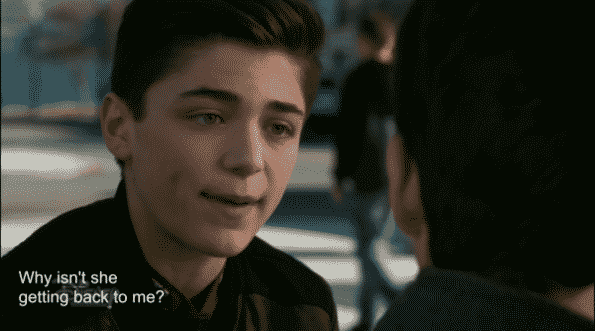 Is it wrong, considering Jonah's anxiety attacks, to sort of see this as him getting to know how Andi felt? Granted, Jonah never ghosted Andi but all this worry and anxiety, this is what he put her through. So even though I'm rooting for the new guy, I gotta admit I feel for Jonah.
Though, really thinking about it, I guess their relationship mirrors Bex and Bowie's in a way. Jonah didn't take the leap when a safe place to land was offered so now he may regret not doing so for the rest of his life. The only difference is, Jonah is still willing to put his dignity on the line and see if he can be given a 3rd, 4th, maybe 6th, chance.
Lines Are Drawn: Andi, Bex
Being that Bex had Andi so young and for 13 years she masqueraded as her sister, the transition to being her mom has been both easy and hard. Easy in terms of them already being close but hard because Bex doesn't like being an authority figure. On top of that, she has been so lax around Andi that Andi may call her mom but doesn't have boundaries.
Something Bex regrets for Andi decides to be consistent about some magazine quiz question. One which is about what is the biggest thing you regret not saying and why you didn't say it. And, after being pestered into submission, Bex reveals it was not accepting Bowie's proposal. Which, as you can imagine, leads to Andi's eyes sparkling for she is ready for Bex to call Bowie and this ideal family happening.
However, Bex doesn't want to potentially "ruin" Bowie's life and then an argument blooms. One in which Andi comes to this idea that, because she pushed Bowie to propose before Bex was ready, she is the reason they aren't together. Something Bex says isn't true yet Andi feels that is a lie. Also, with that whole "ruining his life" thing, so comes the question of why ruining Andi's was never thought of?
Commentary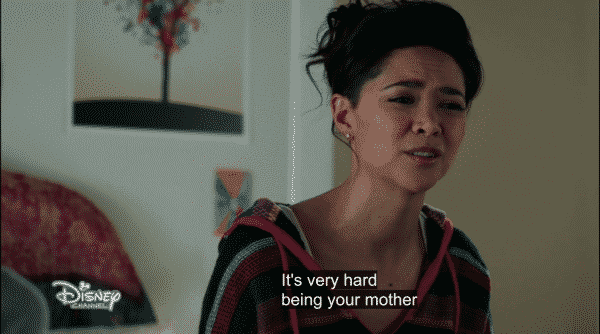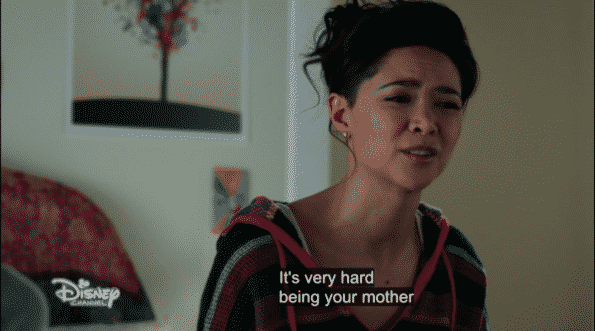 Really thinking about it, the lack of boundaries has kind of been a long-term issue when it comes to Andi's relationship with her parents. Since they both wanted to be the cool parents, while Andi has flourished in terms of getting to know herself and having open communication, it has made her way too involved in their personal lives.
Don't get me wrong, I understand her desire, after her world got turned upside down, to have some sense of normalcy. To regain having a mother and father in the same home, them doing family stuff, and her having some form of that upbringing back in her life. Also, you have to feel for the kid since her doing what was best for her pushed Bex way out of her comfort zone.
I mean, there was a point when it seemed Bex wasn't even going to contact Bowie letting him know he had a kid. So her coming to the point of rekindling their romance maybe, even dealing with a proposal? That is a huge leap and maybe too much while Bex was trying to get herself together. Not just in terms of being a mom but moving out of her mom's house, dealing with bills, and finding herself a career which could support her passions. Making Bowie and dealing with his feelings perhaps overkill.
Time Apart: Bowie, Andi, Bex, Cece
With Bex not used to fighting with Andi, she turns to Cece on how to handle the situation. Leading to Cece sort of reveling in karma hitting Bex. Maybe not as hard as it hit Cece, but she'll take what she can get. But, after having a moment, she gets worried for real since they go to Bex's apartment and Andi is gone.
Thankfully though, she didn't run away but has seemingly asked to stay with Bowie for a while. Something he says is okay but he has to tell Bex. Which seemingly is fine as long as Andi can get her space.
Commentary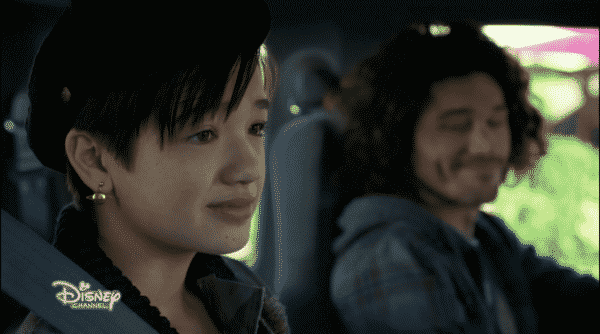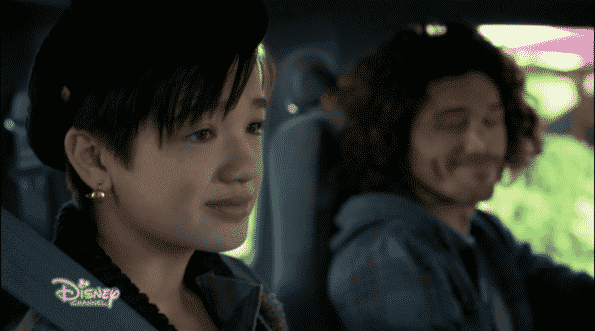 I think the separation might be good for Bex. If only because, Bowie got the chance to plant roots, be an adult, and have time to himself after being a nomad. Bex? Well, she lived at home with her mom, dad, and Andi, moved into an apartment with Andi, but never got to be alone really. Maybe for a few hours but not days, perhaps weeks depending on how long this fight lasts. Which honestly might be what she needs in her life.
For, just think about it, Bex may have a plan and all that but she doesn't have friends. Her best friend is her daughter. However, without Andi to worry about at home, she can go out, meet people, and not just a potential love interest but someone her age to talk to. Because, clearly, having Andi as her sole confidant is a terrible idea. Especially since most of Bex's secrets either deal with Andi's life or someone Andi is close to.
Question(s) Left Unanswered
Did we ever get to meet Bowie's family?
Highlights
With this fight happening, Bex has time to pursue being an adult. One who may be a mother but is also her own person as well.
Andi spending time with Bowie could mean us getting to learn more about him.
Though wrong of me to say, I do hope that Jonah learns something from the way Andi is treating him. Since, clearly, the first time she distanced herself from him didn't teach him a damn thing.
Follow Wherever I Look on Twitter, Like us on Facebook and Subscribe to the YouTube Channel.
---
Previous Episode's Recap
[visual-link-preview encoded="eyJ0eXBlIjoiaW50ZXJuYWwiLCJwb3N0IjoyMTYwMSwicG9zdF9sYWJlbCI6IlBvc3QgMjE2MDEgLSBBbmRpIE1hY2s6IFNlYXNvbiAyLyBFcGlzb2RlIDE1IFwiUGVyZmVjdCBEYXkgMi4wXCIgLSBSZWNhcC8gUmV2aWV3ICh3aXRoIFNwb2lsZXJzKSIsInVybCI6IiIsImltYWdlX2lkIjoyMTYwMiwiaW1hZ2VfdXJsIjoiaHR0cHM6Ly93aGVyZXZlci1pLWxvb2suY29tL3dwLWNvbnRlbnQvdXBsb2Fkcy8yMDE4LzA2L0FuZGktTWFjay1BbmRpLTEucG5nIiwidGl0bGUiOiJBbmRpIE1hY2s6IFNlYXNvbiAyLyBFcGlzb2RlIDE1IFwiUGVyZmVjdCBEYXkgMi4wXCIgLSBSZWNhcC8gUmV2aWV3ICh3aXRoIFNwb2lsZXJzKSIsInN1bW1hcnkiOiJXaXRoIEJ1ZmZ54oCZcyBkYXlzIG51bWJlcmVkLCBBbmRpIHRyaWVzIHRvIHJlY3JlYXRlIHRoZSBwZXJmZWN0IGRheS4gV2hpY2ggaXMgYSBiaXQgbW9yZSBkaWZmaWN1bHQgdGhhbiBzaGUgdGhvdWdodCBpdCB3b3VsZCBiZS4iLCJ0ZW1wbGF0ZSI6ImRlZmF1bHQifQ=="]