Alexa & Katie: Season 1/ Episode 4 "Ungroundable" – Recap/ Review (with Spoilers)
One of the side effects of cancer seems to be a more lenient Lori, and this worries Alexa to the point of seeing if her mom still cares if she causes trouble. Network Netflix Director(s) Jeff Melman Writer(s) Nancy Cohen Air Date 3/23/2018 Actors Introduced Dylan Jack Griffo Changing the Wellard Sign: Lucas, Dylan, Alexa,…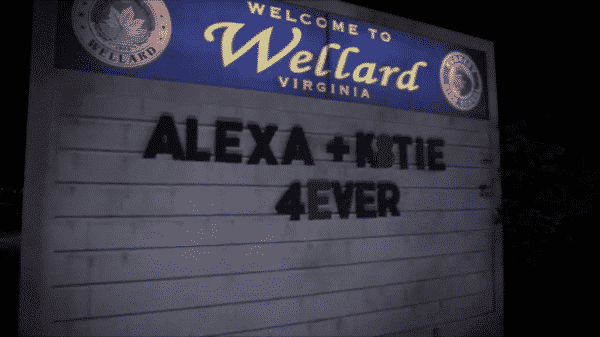 One of the side effects of cancer seems to be a more lenient Lori, and this worries Alexa to the point of seeing if her mom still cares if she causes trouble.
---
Network
Netflix
Director(s)
Jeff Melman
Writer(s)
Nancy Cohen
Air Date
3/23/2018
Actors Introduced
Dylan
Jack Griffo
Changing the Wellard Sign: Lucas, Dylan, Alexa, Lori
Something has changed and Alexa doesn't like it. A D, a ruined cashmere sweater, an R rated movie, and no punishment?! Well, that doesn't lead Alexa to mark where the line is and have fun, she has to push things further. So, taking an idea from Dylan and Lucas, she decides to change the welcome sign of the town.
Something that, at first, still doesn't get Alexa in trouble because Lori thinks big picture. Her daughter had cancer and there are certain side effects. However, with Alexa pushing the idea that perhaps Lori thinks she doesn't have a future, hence why she lets her get away with so much, so comes the punishments. Which includes Lucas' best friend Dylan becoming Alexa's math tutor.
Commentary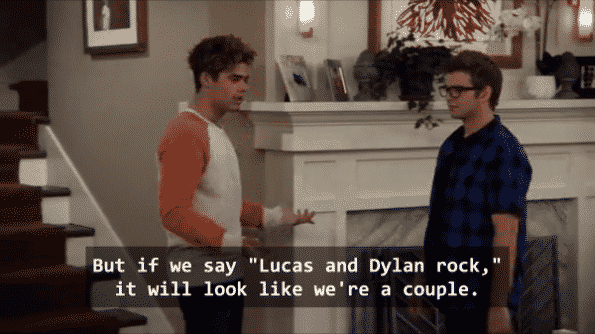 Two things: First, Lucas and Dylan would make a cute couple and their back and forth reminds me that you don't see a whole lot of hetero-male friendships. Which makes me appreciate them even more. Especially since it forces me to recognize that there is a bit of a double standard. Girls, or women, being close doesn't automatically push the idea of homosexuality but guys being close, especially not in an overly machismo way, so comes the idea they are gay. When it truth, Lucas and Dylan sort of have a Bert and Ernie situation.
Secondly, while I get Alexa's point, at the same time she is being so ridiculous. Not because of thinking her mom didn't care because of the leniency, but more so her not just talking it out after the sweater. But, you know, tween sitcom logic.
Other Noteworthy Facts & Moments
Lucas and Dylan are 16 and Katie and Alexa are
Question(s) Left Unanswered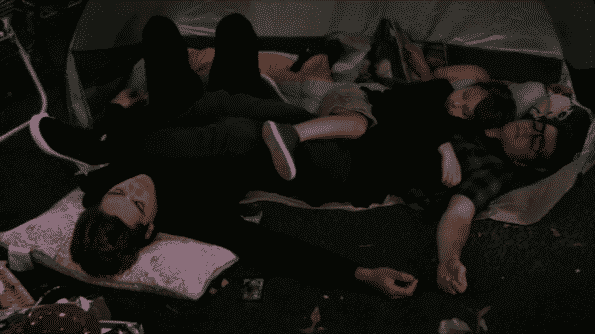 What is Jack's relationship with Dylan and Lucas exactly? Especially for them to be sleeping in the tent like that?
When it comes to Dylan and Alexa, what are the chances of that happening or is that two year age gap too weird? Will Alexa even have a crush this season?
Highlights
Dylan and Lucas – Friendship goals.
Dylan's banter with Alexa.
Low Points
Alexa going to extremes for her mom's attention.
On The Fence
Dave's attempts to be the cool dad. I get why he does it, but adjusting back to how shows for tweens used to be made is slightly difficult. Especially since Dave seems so 2D.
---
Follow Wherever I Look on Twitter or Like us on Facebook.
---
Previous Episode's Recap
[visual-link-preview encoded="eyJ0eXBlIjoiaW50ZXJuYWwiLCJwb3N0IjoxOTg3NiwicG9zdF9sYWJlbCI6IlBvc3QgMTk4NzYgLSBBbGV4YSAmIEthdGllOiBTZWFzb24gMS8gRXBpc29kZSAzIFwiQmFza2V0YmFsbFwiIC0gUmVjYXAvIFJldmlldyAod2l0aCBTcG9pbGVycykiLCJ1cmwiOiIiLCJpbWFnZV9pZCI6MTk4NzgsImltYWdlX3VybCI6Imh0dHBzOi8vd2hlcmV2ZXItaS1sb29rLmNvbS93cC1jb250ZW50L3VwbG9hZHMvMjAxOC8wNC9BbGV4LWFuZC1LYXRpZS1BbGV4YS5wbmciLCJ0aXRsZSI6IkFsZXhhICYgS2F0aWU6IFNlYXNvbiAxLyBFcGlzb2RlIDMgXCJCYXNrZXRiYWxsXCIgLSBSZWNhcC8gUmV2aWV3ICh3aXRoIFNwb2lsZXJzKSIsInN1bW1hcnkiOiJJdOKAmXMgdGltZSBmb3IgYmFza2V0YmFsbCB0cnlvdXRzIGFuZCBLYXRpZSBlbmRzIHVwIGhlbHBpbmcgQWxleGEgYnkgYWxsb3dpbmcgaGVyIHRvIGxpdmUgdmljYXJpb3VzbHkgdGhyb3VnaCBoZXIuIFByb2JsZW0gaXMsIEthdGllIGtub3dzIHZlcnkgbGl0dGxlIGFib3V0IGJhc2tldGJhbGwuIiwidGVtcGxhdGUiOiJkZWZhdWx0In0="]
---
---
Follow, Like, and Subscribe
Community Rating: 0.00% (0) - No Community Ratings Submitted (Add Yours Below)