Alexa & Katie: Season 1/ Episode 3 "Basketball" – Recap/ Review (with Spoilers)
It's time for basketball tryouts and Katie ends up helping Alexa by allowing her to live vicariously through her. Problem is, Katie knows very little about basketball. Network Netflix Director(s) Jeff Melman Writer(s) Matthew Carlson Air Date 3/23/2018 Back In The Dating Game: Jennifer It isn't clear how long Jennifer has been single, but what…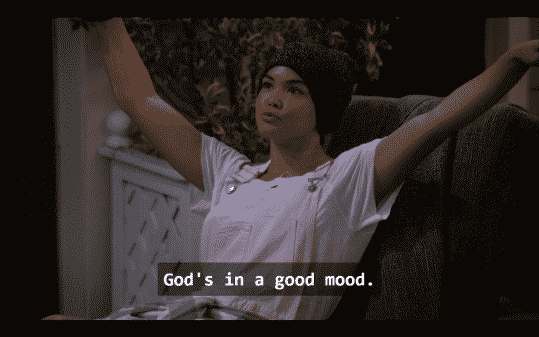 It's time for basketball tryouts and Katie ends up helping Alexa by allowing her to live vicariously through her. Problem is, Katie knows very little about basketball.
---
Network
Netflix
Director(s)
Jeff Melman
Writer(s)
Matthew Carlson
Air Date
3/23/2018
Back In The Dating Game: Jennifer
It isn't clear how long Jennifer has been single, but what is knows is that her ex, Robbie, is alive. Also, there isn't a chance of her and him getting back together. But, it seems enough time has passed where now Jennifer is ready to try out dating sites.
Commentary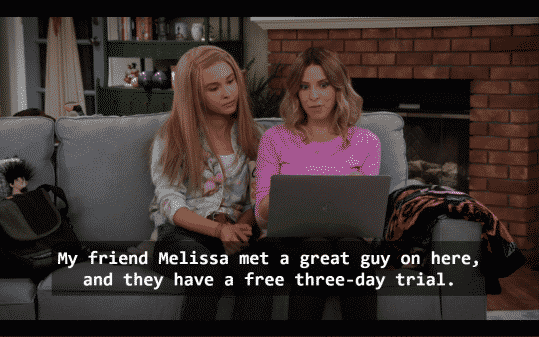 Let's overanalyze, shall we? Jennifer doesn't seem upset or anything at Robbie and can call him without it being a comedic, "Do I have to?" type of thing. Much less, she can hear his voice without yelling or screaming. On top of that, she makes sure, at least for Jack, they maintain their relationship. So did they simply grow apart? There really does seem to be something we may have to wait awhile to get an answer to.
Though, come to think of it, Jack makes it seem he had a close relationship with his dad. Them playing Mario Kart together and all, but what about Katie? Do the kids even know why their parents divorced or maybe Jack doesn't?
We Cannot Let Gwenny Win: Gwenny, Alexa, Katie, Lucas
It seems the heart of Alexa and Gwenny's beef is basketball. As for why their competitiveness spilled off the court? Who knows. All that is for sure is that Alexa, even though sick, does not want Gwenny having all the glory she would have had. So, she invents "Hoops," who is Katie. Someone who, between Alexa and Lucas, learns a little bit, but not enough to take down Gwenny. She does block one of her shots though and it hits her dead in her face. Though, that causes a whole other issue.
Commentary
Is it strange that with the culture shifting to not wanting girls to compete and be catty, there is something weird about Alexa and Gwenny's beef? Maybe it is because it is so personal and more than about competition, but something just doesn't seem right here. For while their jabs aren't fighting words, you do have to wonder if their banter is because they enjoy it, in a Batman vs. Joker, we're going to do this forever, kind of way, or they really do hate one another?
The Cancer Girl: Gwenny, Alexa, Katie
After slamming the ball into Gwenny's face, Katie's wig comes off. Which is a huge problem because there has been a rumor about someone having cancer since the beginning of the episode. So with that rumor simmering for a few days and Katie being bald, it seems all Alexa has feared will be Katie's problem.
Commentary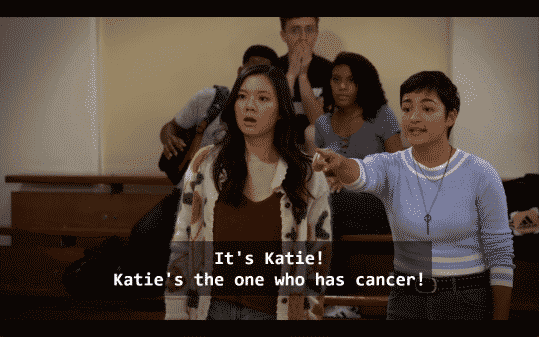 With there being so many times Katie was about to slip, it should be interesting to see how long Alexa lets Katie wear the cancer kid label. Especially since, with them all about living vicariously, maybe she'll see it isn't so bad? I wish I could say more but this show isn't that complicated.
Question(s) Left Unanswered
How interesting would it be if Dylan, Lucas' friend, was someone he had a crush on? I know, not every show needs a gay character, but it would be a cool Paranorman type twist.
Highlights
With Katie assumed to have cancer, this could push the reveal
The possibility of understanding Jennifer's divorce.
Seeing Lori work hard for her money.
Low Points
Someone, please stop Hannah from talking. She isn't even ridiculous in a funny way but ridiculous in the kind of way which makes you wonder if something is wrong.
---
Follow Wherever I Look on Twitter or Like us on Facebook.
---
Previous Episode's Recap
[visual-link-preview encoded="eyJ0eXBlIjoiaW50ZXJuYWwiLCJwb3N0IjoxOTg2NCwicG9zdF9sYWJlbCI6IlBvc3QgMTk4NjQgLSBBbGV4YSAmIEthdGllOiBTZWFzb24gMS8gRXBpc29kZSAyIFwiV2lnc1wiIC0gUmVjYXAvIFJldmlldyAod2l0aCBTcG9pbGVycykiLCJ1cmwiOiIiLCJpbWFnZV9pZCI6MTk4NjksImltYWdlX3VybCI6Imh0dHBzOi8vd2hlcmV2ZXItaS1sb29rLmNvbS93cC1jb250ZW50L3VwbG9hZHMvMjAxOC8wNC9BbGV4YS1hbmQtS2F0aWUtQmFsZC1IZWFkcy5wbmciLCJ0aXRsZSI6IkFsZXhhICYgS2F0aWU6IFNlYXNvbiAxLyBFcGlzb2RlIDIgXCJXaWdzXCIgLSBSZWNhcC8gUmV2aWV3ICh3aXRoIFNwb2lsZXJzKSIsInN1bW1hcnkiOiJXaXRoIGhlYWRzIGZyZXNobHkgc2hhdmVuLCB0aGUgZ2lybHMgbmVlZCBzb21lIHdpZ3MgYW5kIHdpdGggdGhhdCBjb21lcyBhIGJpdCBvZiBpbnNlY3VyaXR5LiIsInRlbXBsYXRlIjoiZGVmYXVsdCJ9″]
---
---
Follow, Like, and Subscribe
Community Rating: 0.00% (0) - No Community Ratings Submitted (Add Yours Below)