Accused: Season 1/ Episode 4 "Kendall's Story" – Recap/ Review
A father's daughter gets molested, and his friends call for justice outside the law. But will a court let him go free because of the crime?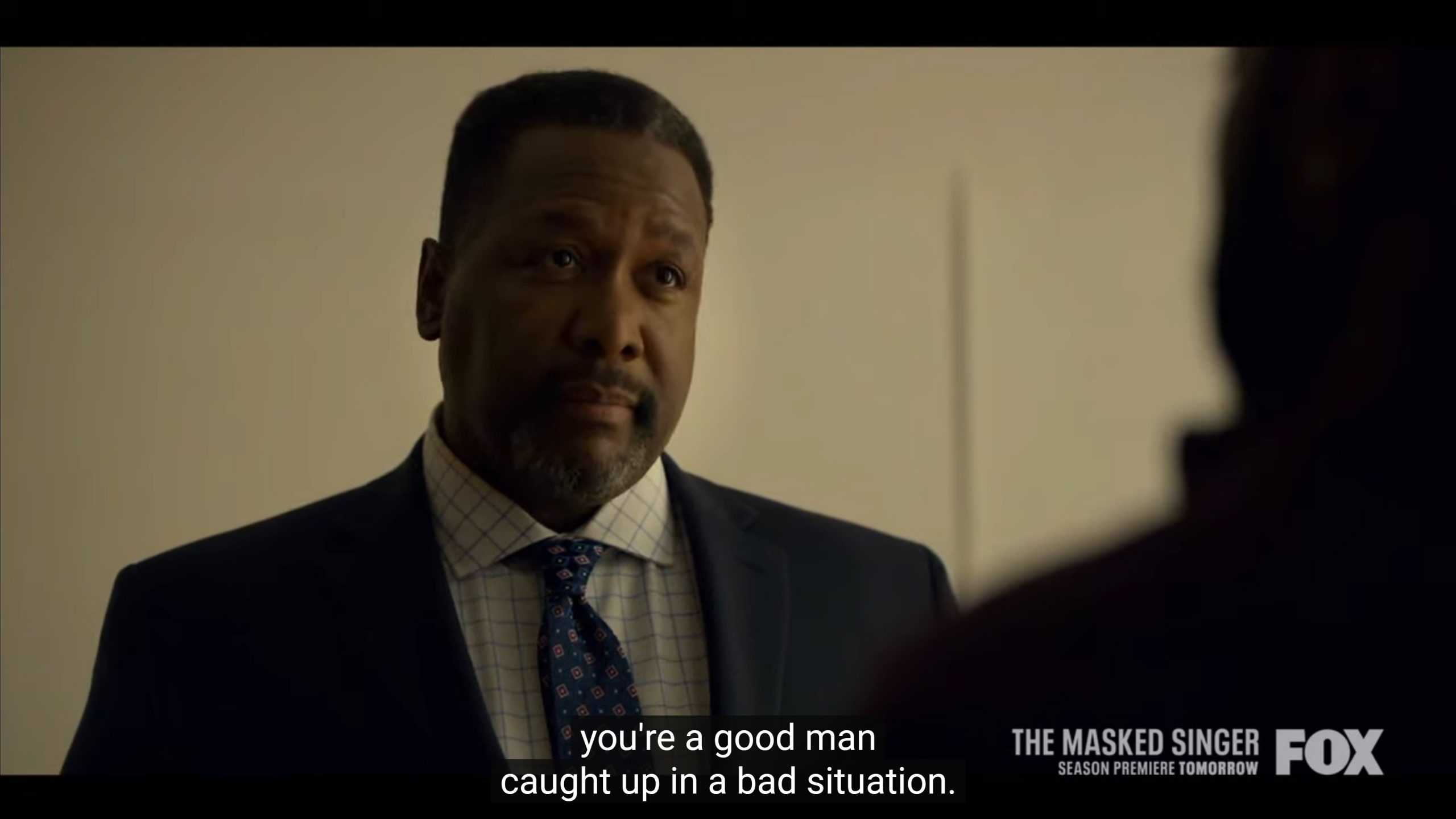 A father's daughter gets molested, and his friends call for justice outside the law. But will a court let him go free because of the crime?
Aired (FOX)
February 14, 2023
Director(s)
Clark Johnson
Writer(s)
Keith Josef Adkins
Newly Noted Characters
Kendall
Malcolm-Jamal Warner
Ingrid
Camilla Bascom
Alissa
Karen LeBlanc
Lamar
Donald Paul
Detective Trent Douglass
Wendell Pierce
David
Kobna Holdbrook-Smith
Clyde
Patrick Kerton
Recap
This content contains pertinent spoilers. Also, images and text in this post may contain affiliate links which, if a purchase is made from those sites, we may earn money or products from the company.
Life Before – Kendall, Ingrid, Alissa, Lamar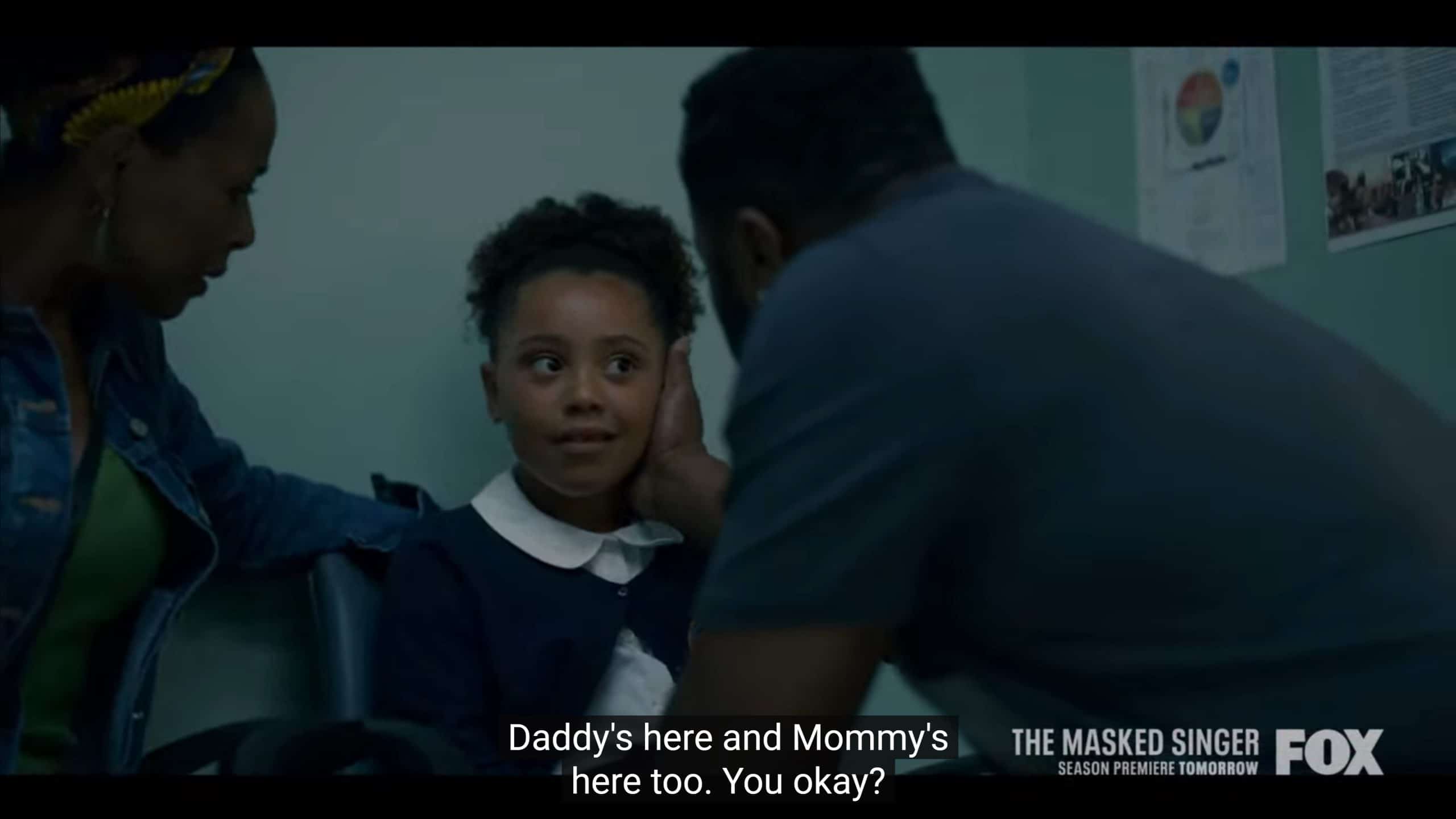 Before the crime happened, and Kendall stood accused, he was a family man. He and his wife, Alissa, were in a good place. Their daughter was 10, prepping for her catechism, and work-wise? Kendall was running a warehouse with 23 people reporting to him, and it seems, he was a major force in the community.
Heck, and in the case of Lamar, a friend he has had since third grade, he got him a job after he got out of prison.
When Life Shifted – Kendall, Ingrid, Alissa, Lamar, Detective Trent Douglass, David, Clyde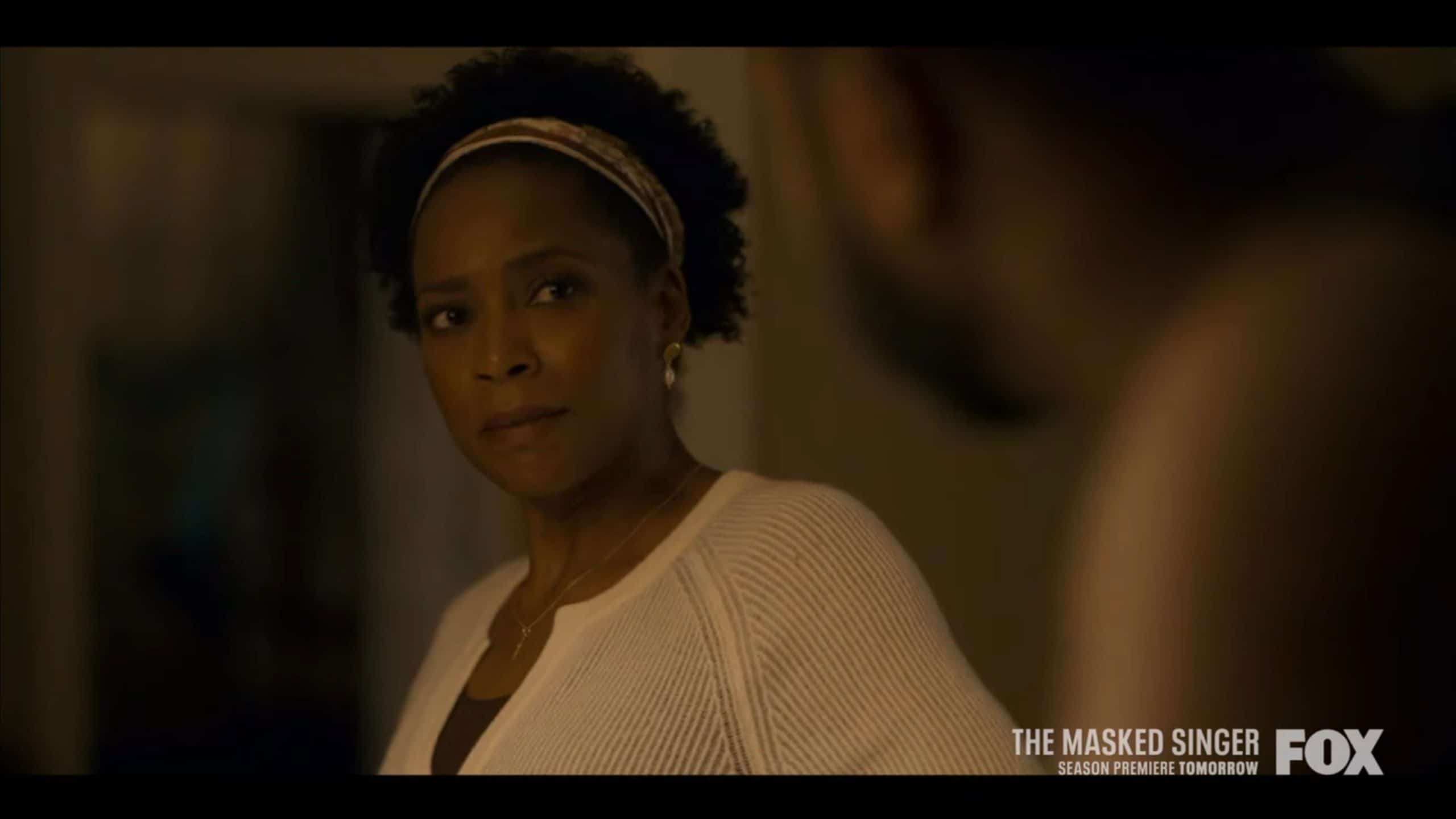 But then, life shifted. While with her babysitter, Ingrid was molested by a man named Clyde, and immediately the police were involved in finding Clyde. Detective Douglass was put on the case, and while Kendall initially had faith in him, Lamar revealed Detective Douglass is a cop who looked the other way during an incident where a Black man named Omar Keelings was beaten by officers. This is repeated over and over, about how Detective Douglass won't seek justice, so when Lamar and his brother David find Clyde, Kendall go sees if they did.
This leads to the three men assaulting and eventually killing Clyde. Naturally, when Clyde is discovered, Detective Douglass has questions about Kendall's whereabouts. Kendall claims he was at work with Lamar and David, which is interesting. Mainly because Kendall, a committed father, missed Ingrid's catechism, which raises red flags. That and when Detective Douglass spoke to Lamar and David, they were a little shaky with their alibis.
However, with thinking he and his boys will stick together, Kendall tries to maintain the lie. But, after telling his wife the truth, she helps steer him, alongside the Father of his church, to confess. Sadly, before he can tell the truth, the devils, Lamar and David, present an altered narrative based on Lamar's fears of heading back to prison, which makes Kendall the fall guy for Clyde's death.
The Trial – Detective Douglass, Kendall, Lamar, David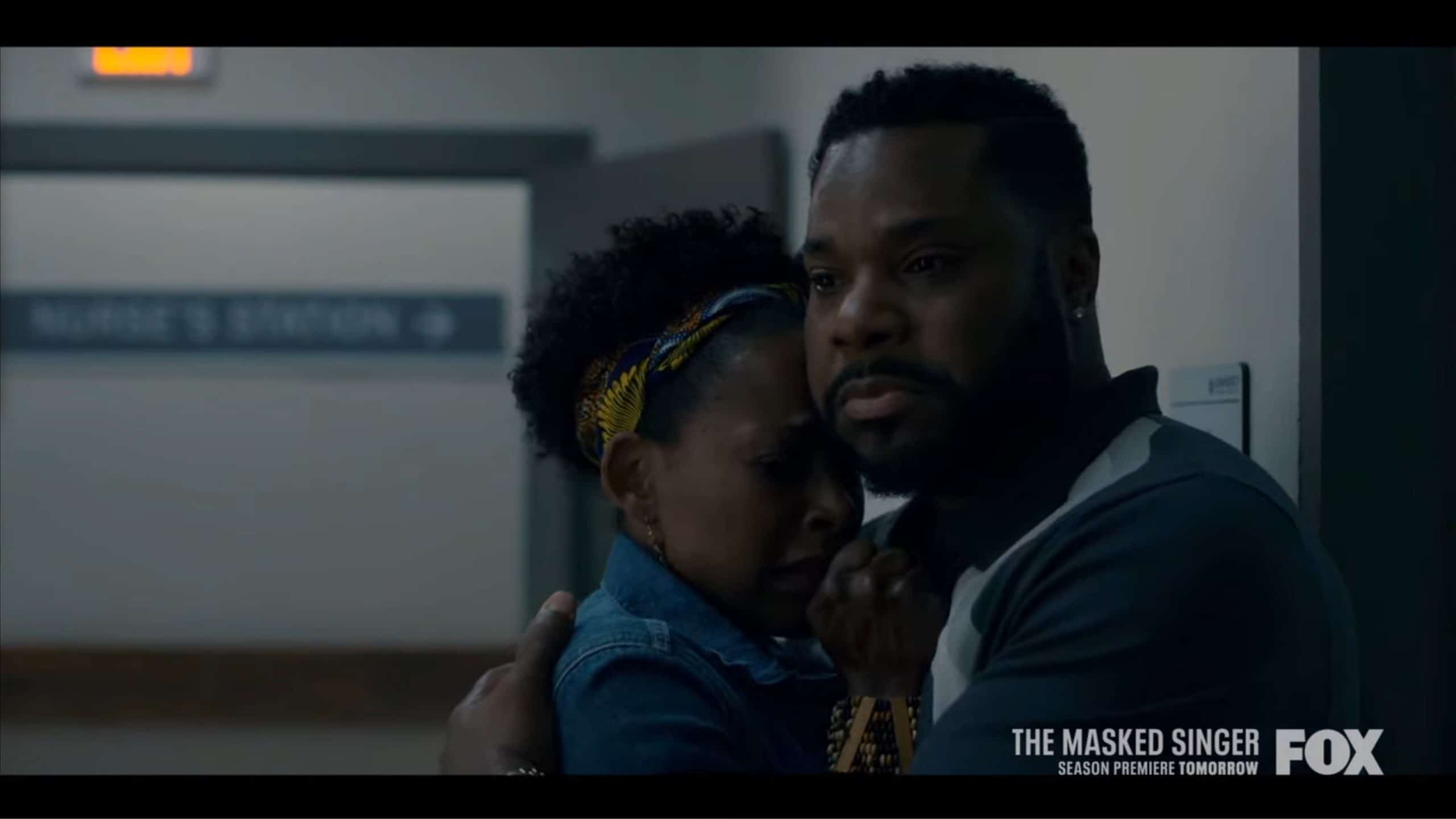 Things don't go well for Kendall. Despite David having some initial guilt and not liking the idea of testifying against Kendall, Lamar pushes him to put blood before all else, leading to him stammering and lying on the stand. Lamar lies too, and Kendall gets so sick of it that he threatens to kill Lamar while Lamar is testifying, which pretty much seals his fate.
But, with Detective Douglass believing he is innocent, at least of not landing the final blow on Clyde, he vows to get evidence. Which, because the episode ends with him issuing that promise, we don't learn if he ever did.
Things To Note
Question(s) Left Unanswered
Did Kendall not realize talking about killing someone at court would make things worse for him?
How did Alissa afford the house on her own?
Did Clyde's family sue for loss of life?
Was Clyde a repeat offender?
Review
---
Community Rating:
---
Highlights
How Real This Situation Is, And The Consequence
Many men, if something happened to their child, daughter especially, say they would do what Lamar did and seek out their own brand of justice. However, what is made clear by Kendall's story is whether you found the actual perpetrator or not, their crime doesn't justify your crime, and now, because you worked outside the law, you won't see your kid for decades.
Now, granted, Lamar landed the final blows, but Kendall, even if Lamar didn't go back for seconds, would have had his DNA there, surely there would have been some kind of videos, and with the name K being said repeatedly? The brothers were setting him up, and he didn't even know it. So, let this be a lesson to us all: your emotions, no matter how valid, won't help you beat the case – in most instances.
Recognizing Black Cops Don't Mean Safer Communities
What isn't going to solve the issue of the relationship and expectations between cops and Black people, Black men especially, is by hiring more Black cops to police people who look like them. Detective Douglass shows that they can look away and pay moments of excessive or deadly force no mind and thus become just another cog in the system.
Heck, the Tyre Nichols case even shows, whether all Black or Black majority, there are still justifiable reasons and examples for Black people to not trust the police and call for reforms that utterly change policing beyond their municipality.
[ninja_tables id="73226″]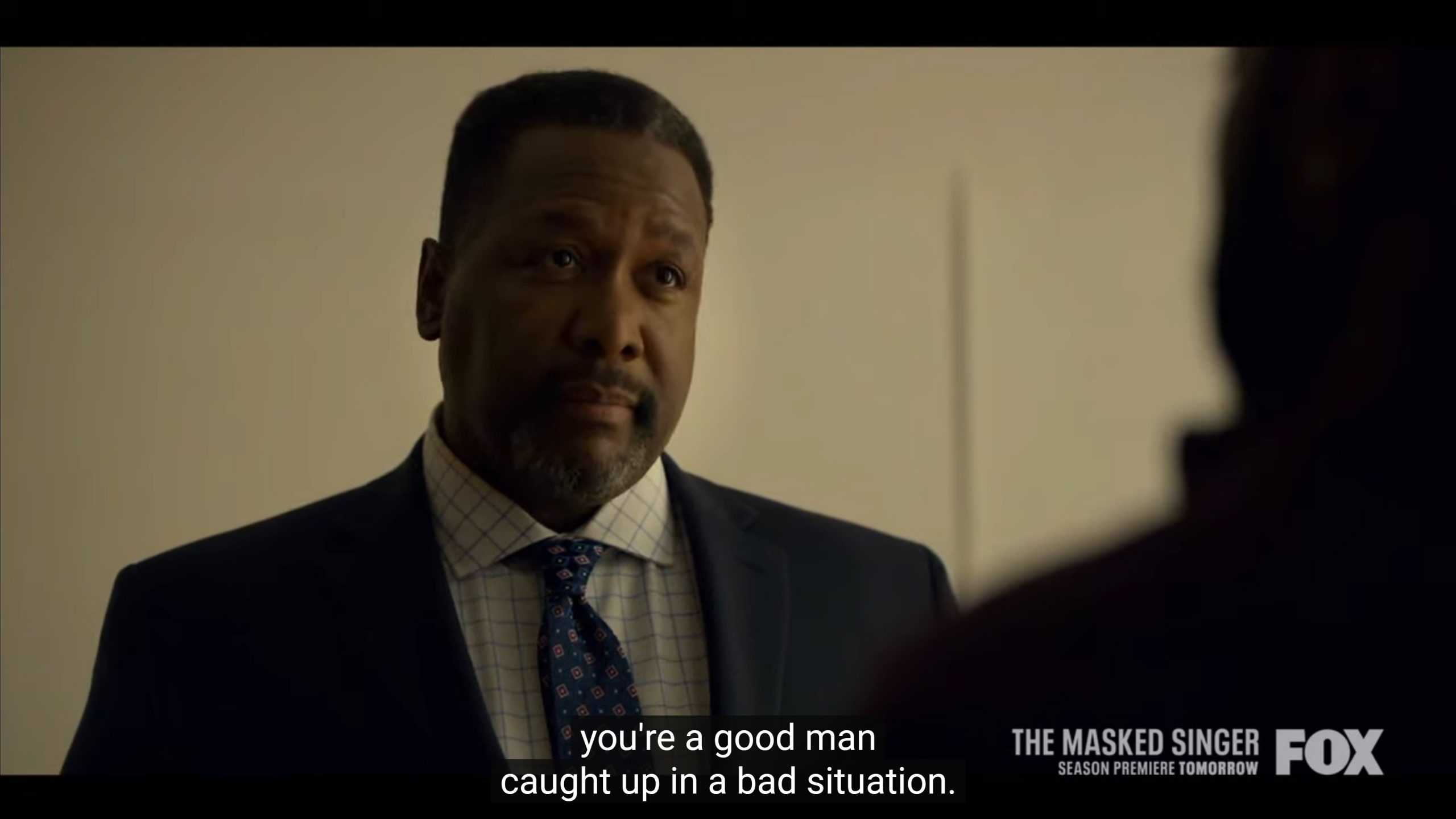 Accused: Season 1/ Episode 4 "Kendall's Story" – Recap/ Review
Overall
It's a timely episode of "Accused," which shows that justice is complicated and not routinely served.
---
Follow, Like, and Subscribe
Community Rating: 66% (1 votes)