9-1-1: Season 6/ Episode 9 – Recap/ Review (with Spoilers)
As Denny asks about Eva, multiple 9-1-1 calls lead to positive and negative discoveries.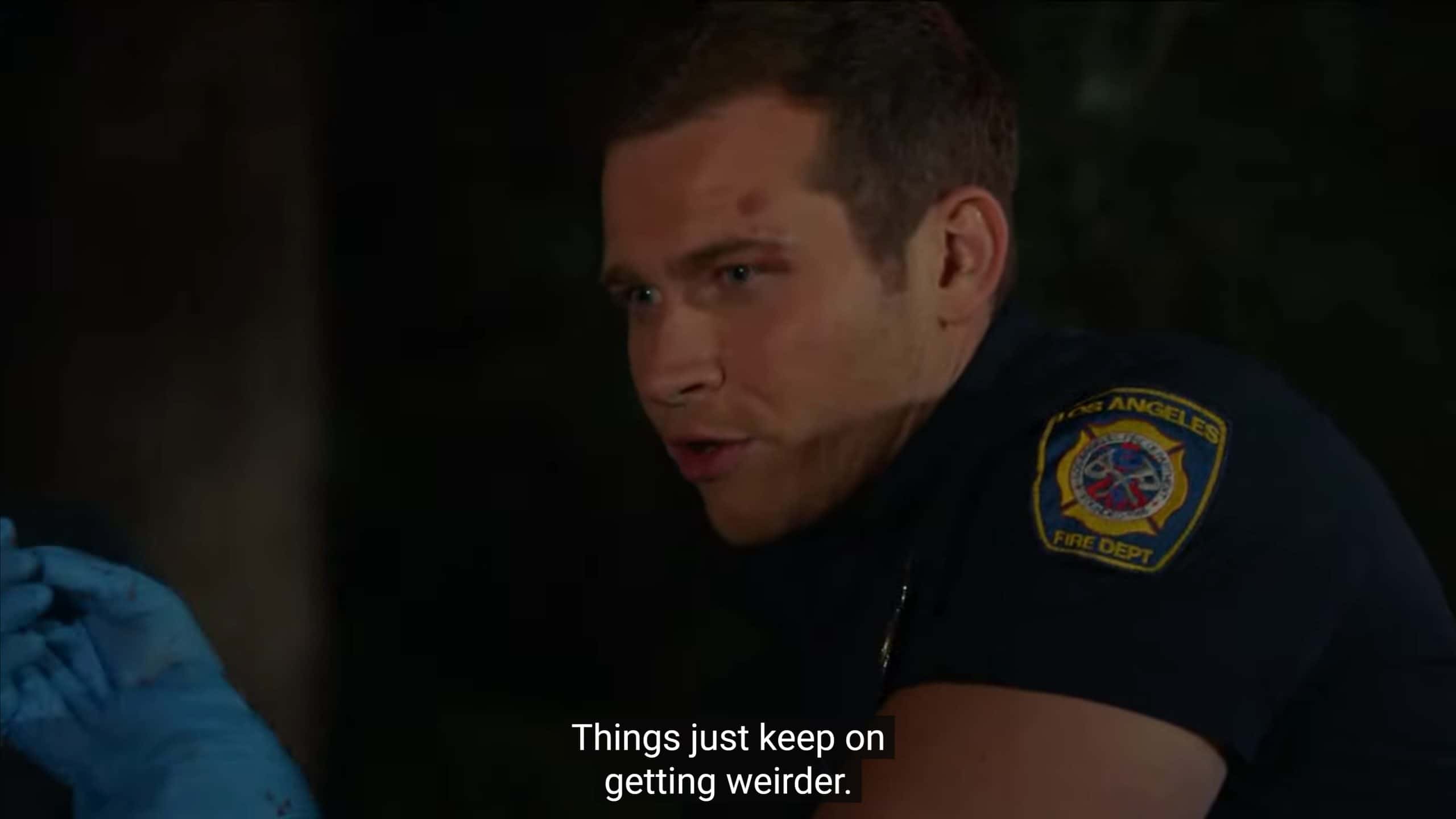 As Denny asks about Eva, multiple 9-1-1 calls lead to positive and negative discoveries.
Aired (FOX)
11/28/2022
Episode Title
Red Flag
Director(s)
Brenna Malloy
Writer(s)
Nicole Barraza Keim
Introduced This Episode
Wendall
Maurice J. Irvin
Recap
This content contains pertinent spoilers. Also, images and text in this post may contain affiliate links which, if a purchase is made from those sites, we may earn money or products from the company.
A Place To Call Home – Chim, Maddie
Finding an affordable home has been a problem for Chim and Maddie for some time, but after a 911 call to a murder house, Chim has found a solution. What is known as "The Murder House" isn't what it seems, as the death of the father and his three girls was a car accident, and the mom moved after the funeral. So, the sordid story everyone knows isn't true, but between the mom leaving abruptly, holding onto the house for the rest of her life, and passing it to her nephew, it seems while the property remained in the family, no one has lived in it for nearly 70 years.
This benefits Chim since he learns the truth, tracks down the owner and learns all he can about the house. You know, like permits and other information about the structure and upkeep. Ultimately leading to him pitching buying the house to Maddie, who is a little freaked out, but with Chim being determined, he might be able to change her mind.
My Origin Story – Denny, Hen, Karen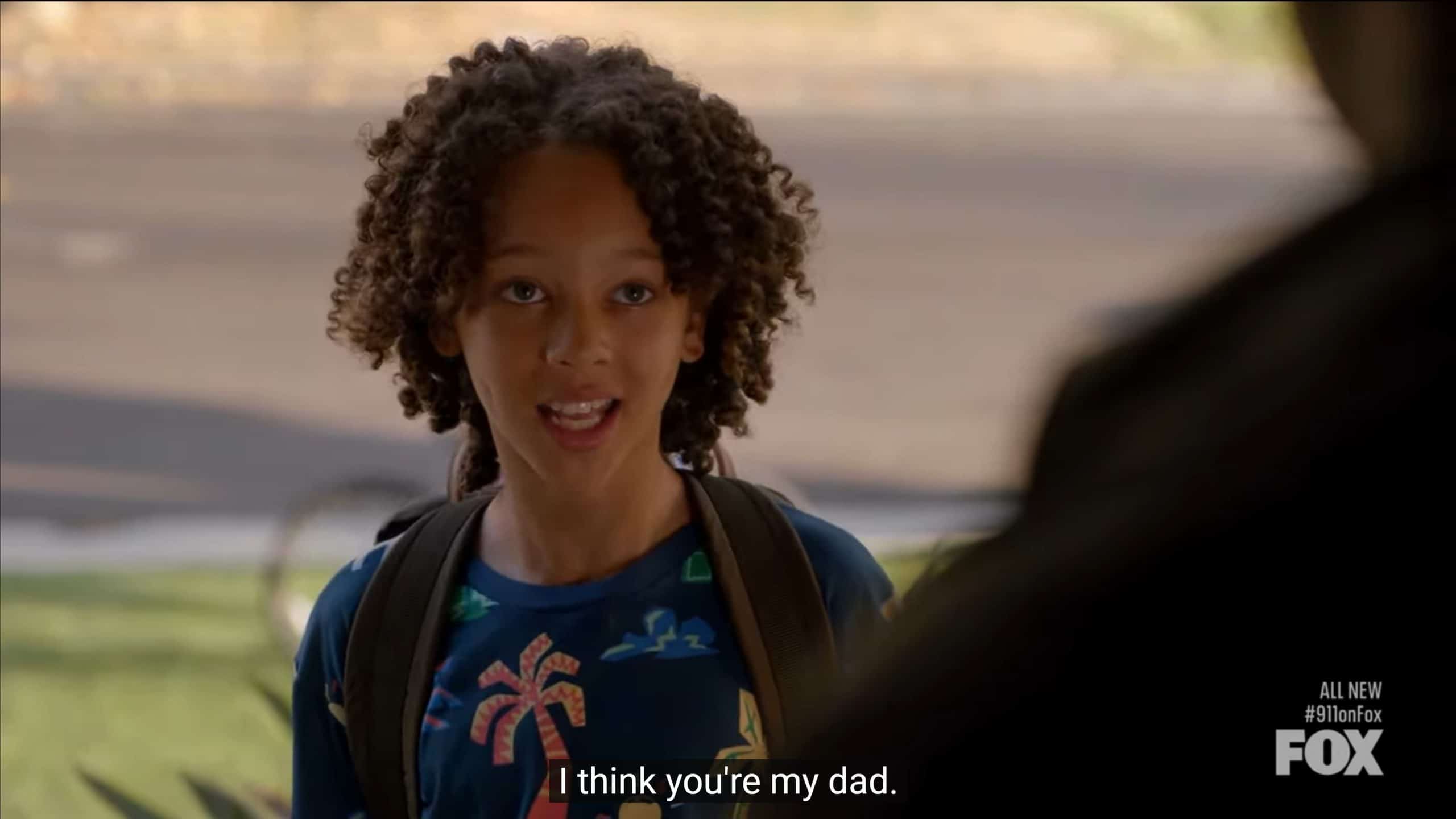 With Denny turning ten, he is asking about his origins. His original focus is Eva, but after seeing Hen's reaction, he finds himself having to smooth over her feelings, and preemptively Karen's too. Thus leading to, with him having all the information that Hen has held onto for years, seemingly looking to reconnect with his father – whose house he goes to.
Something Isn't Right Here – Bobby, Wendall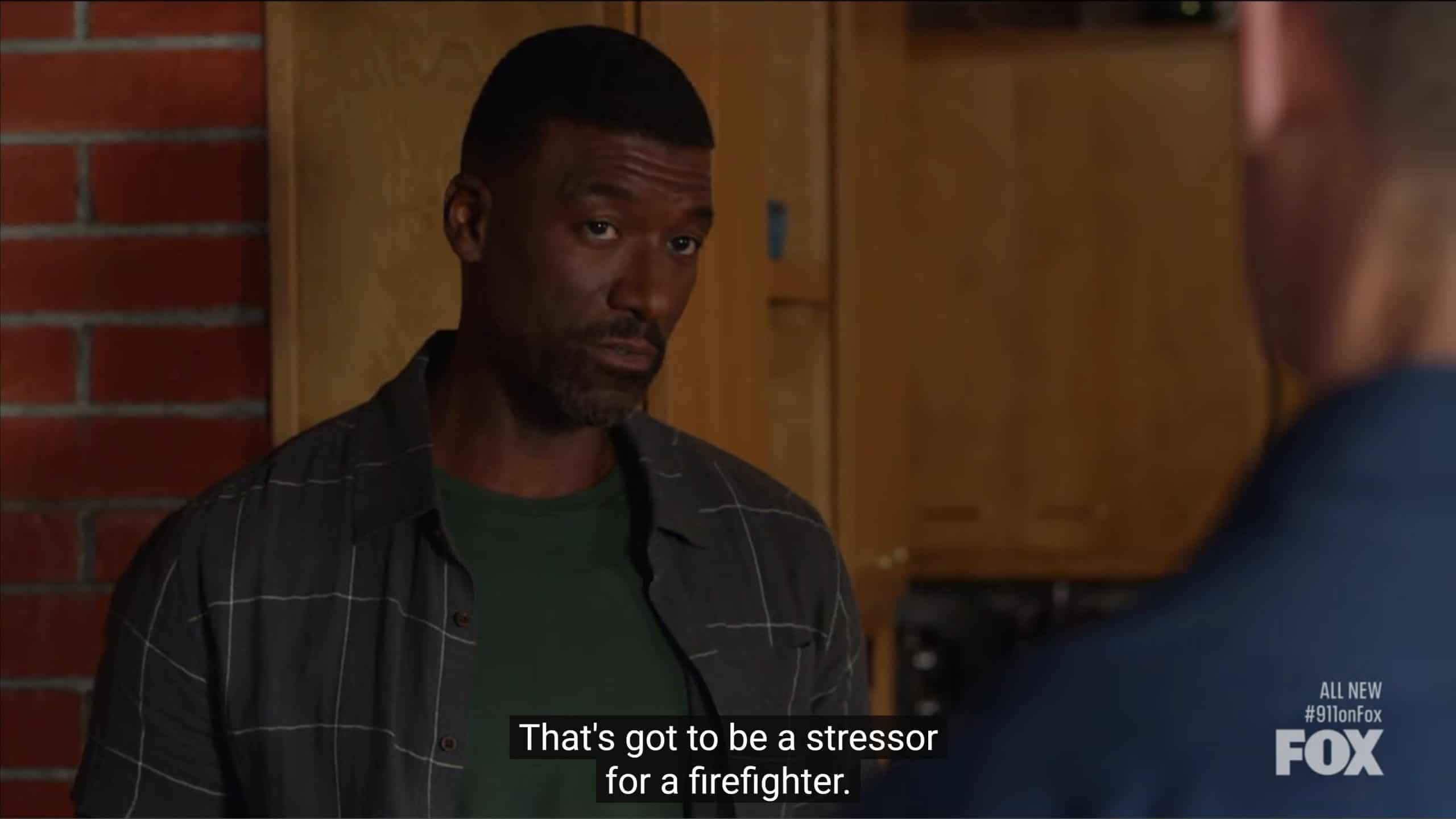 Wendall, Bobby's sponsor, visits, and Bobby sees something is off. He ends up being right, or appearing right, after a 911 call leads to him investigating a fire that makes it seem Wendall not only relapsed but potentially committed suicide. It's all too strange and devastating for Bobby, so he seeks answers, and with going to the rehab Wendall was at and things appearing fishier and fishier, it seems Bobby may become obsessed with the truth.
Things To Note
Buck helped Kameron and Connor get pregnant
Question(s) Left Unanswered
What happened to Denny's dad, Nathaniel? Didn't he introduce himself, even talk about custody, back in season 2/ episode 5?
What Could Happen Next
Nathaniel's return
Chim and Maddie, with living in a house, leading to new characters, in the form of nosy neighbors
Bobby becoming obsessed with how and why Wendall died
Review
---
Community Rating:
---
Notable Performances or Moments
Denny reassuring his moms he isn't looking for a new mom or to replace them but know who he is better.
Highlights
The Storylines Setup For The Spring Premiere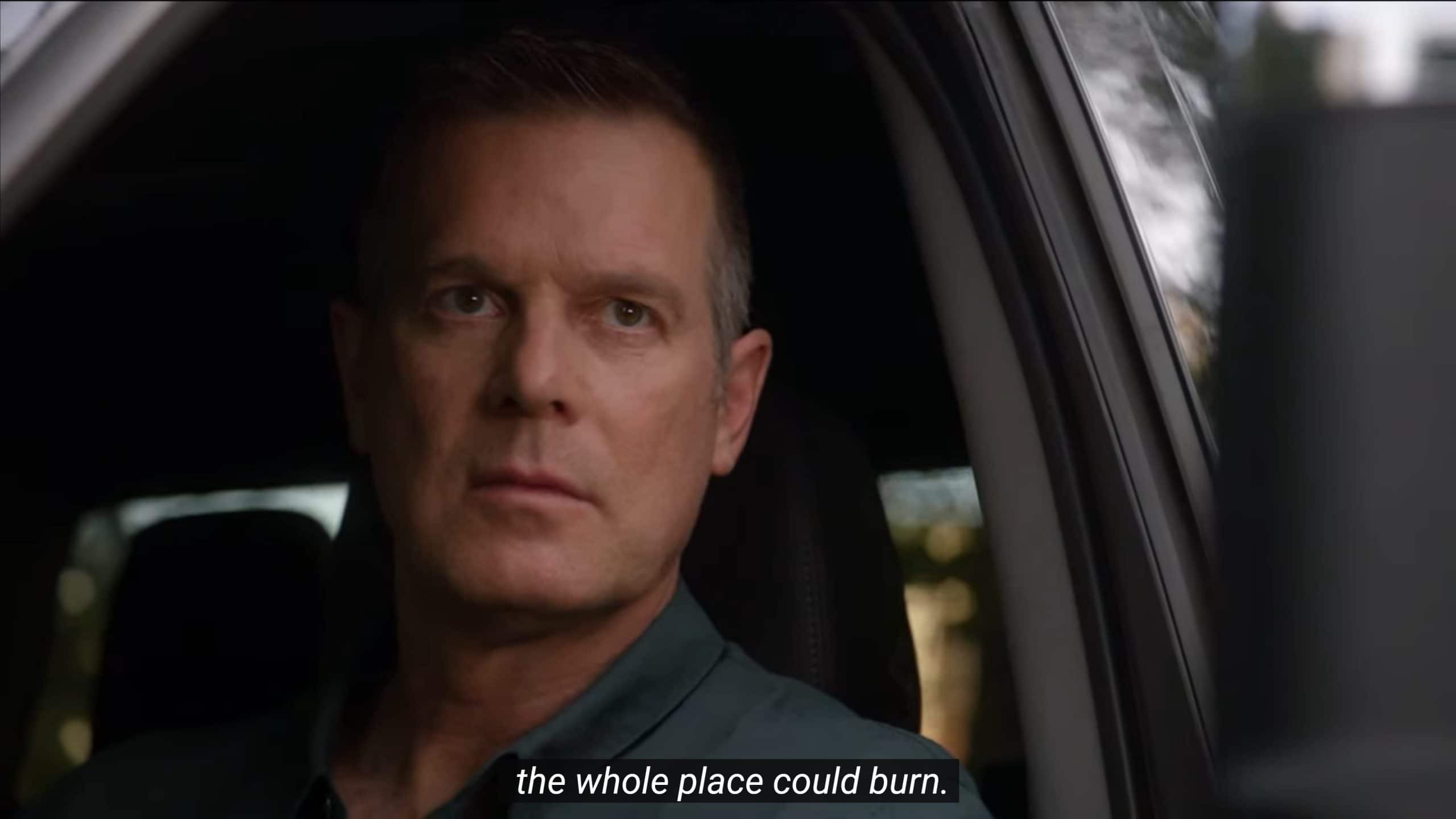 From Denny reuniting with his dad, potentially getting the truth about Eva, to Chim and Maddie getting a new house? Never mind Bobby, as usual, bringing a darker storyline to "9-1-1," regarding Wendall's death and the rehab center he was at. Oh, and add in Buck becoming a parent and him likely wrestling with the idea of whether to give up parental rights? You can see a healthy mix of personal growth, drama, multi-episode arcs, and the kind of challenges that will continue to push the 911 calls as a potential hook, but the storylines as reasons to continue to stick around.
[ninja_tables id="46830″]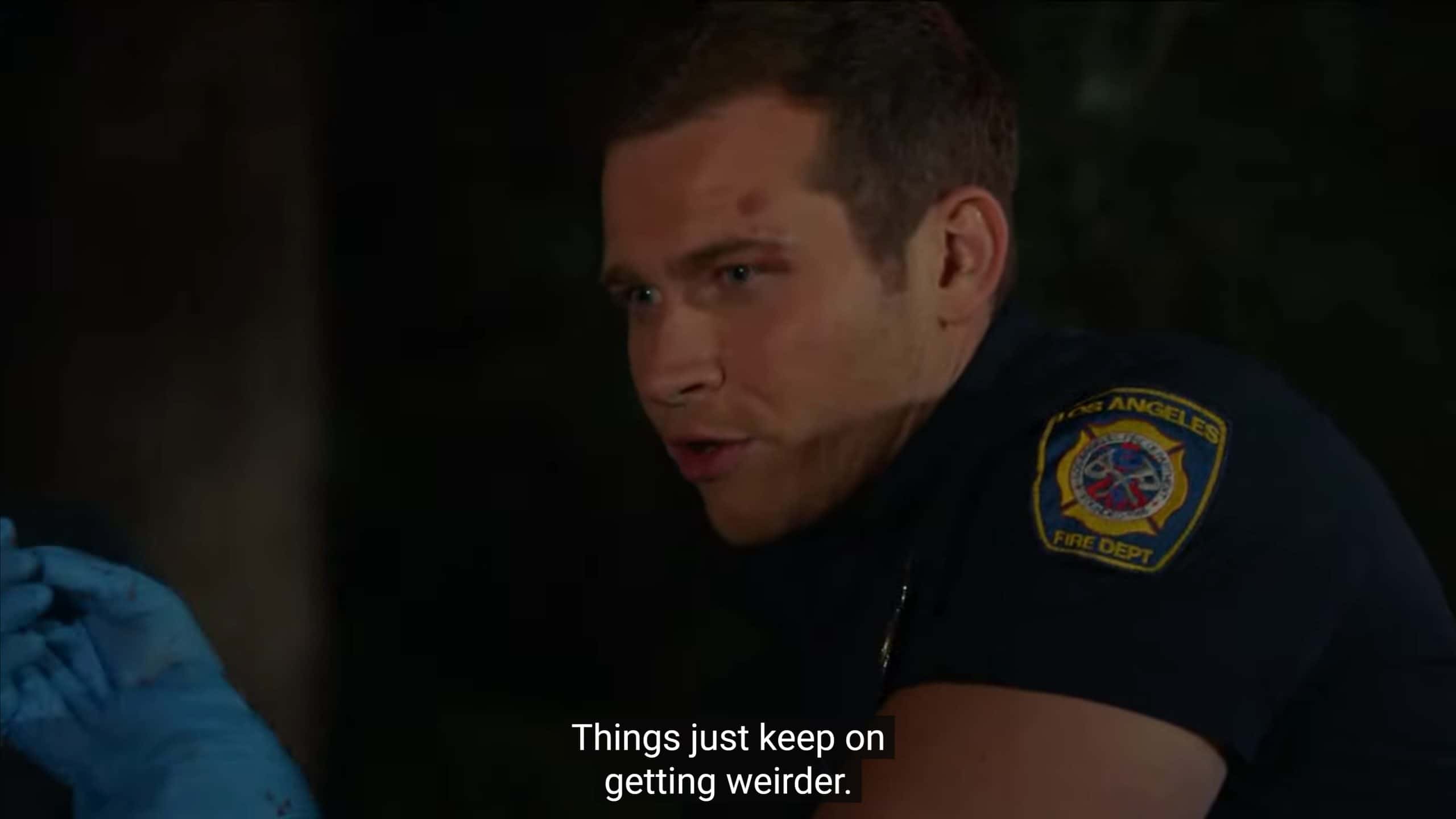 9-1-1: Season 6/ Episode 9 – Recap/ Review (with Spoilers)
Overall
With multiple storylines set up for its spring return that are focused on new chapters, mainly in the character development realm, "9-1-1" ends 2022 on a high note.
Highlights
The Storylines Setup For The Spring Premiere
Denny's Interaction With His Moms
---
Follow, Like, and Subscribe
Community Rating: 0.00% (0) - No Community Ratings Submitted (Add Yours Below)