9-1-1: Season 5/ Episode 14 "Dumb Luck" – Recap/ Review (with Spoilers)
Eddie and Lucy struggle with how lucky they may or may not be, as Chim and Maddie have a scare regarding their daughter Jee-Yun.
---
| | |
| --- | --- |
| Aired | 4/18/2022 |
| Network | Fox |
| Directed By | John J. Gray |
| Written By | Taylor Wong |
Recap
Leukemia Scare – Chim, Maddie
With Jee-Yun screaming bloody murder and not pooping as much as before, Maddie fears the worse. Like her brother, who died of leukemia, she thinks Jee-Yun may have a fatal tumor. However, it wasn't something as serious in the long run, it didn't even require surgery, and Maddie and Chim are told Jee-Yun is perfectly healthy.
Is It Really Dumb Luck Or a Miracle? – Eddie, Taylor, Lucy, Buck
Lucy makes the catch of a lifetime but can't let go of how the catch was luck and had nothing to deal with her training. So she obsesses over how it could have gone wrong to make it so that would never happen, and she obsesses over it so much that she can't enjoy being in the spotlight. Despite their past, Buck tries to help with this, and their talking helps as he relates to her. Though, with Taylor wanting an interview with the elusive Lucy, who knows how long two of the women Buck sees on a regular basis may stay apart and how they may react to each other.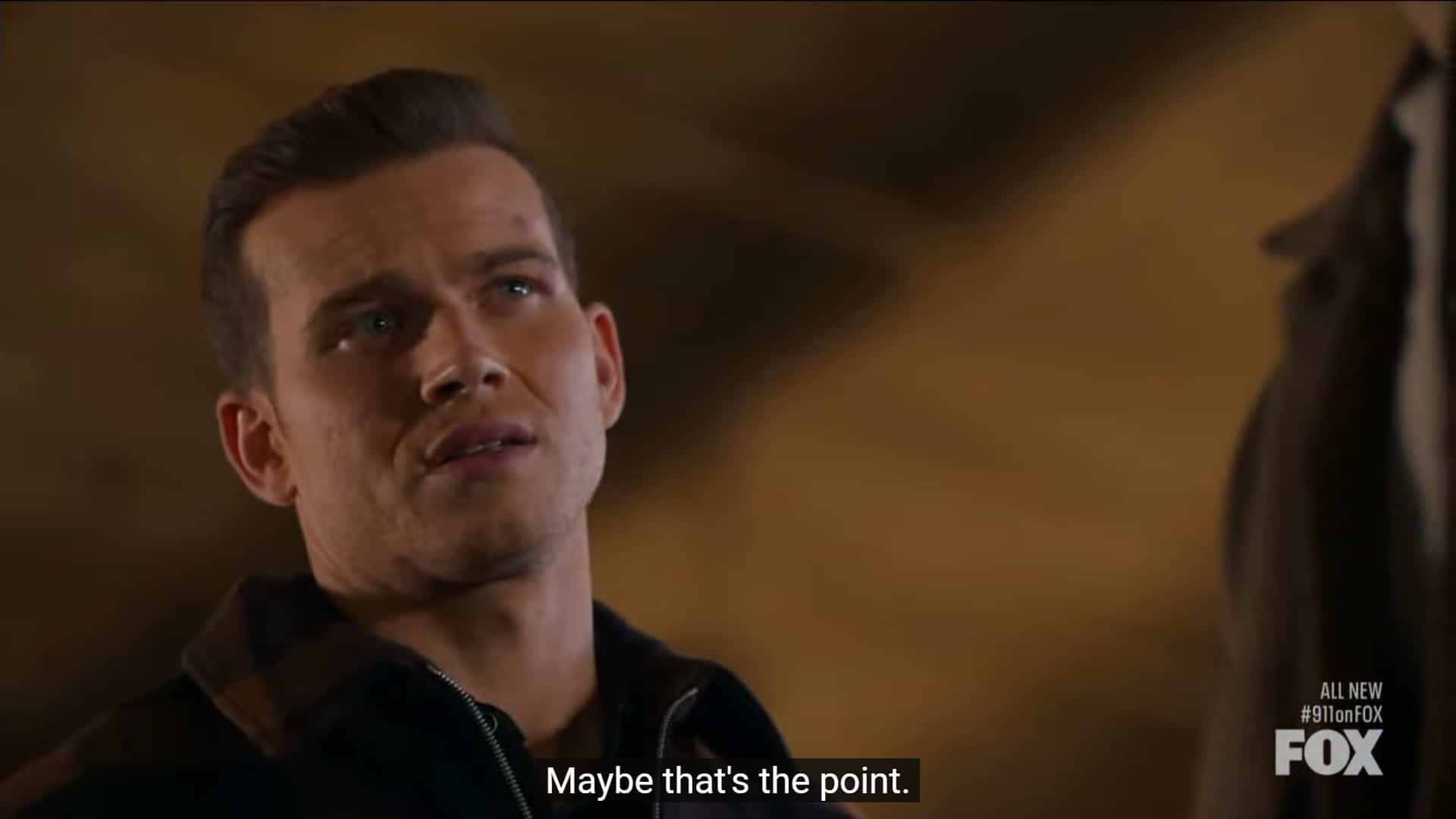 Lucy aside, Buck doesn't just help her get past the save. Buck also helps Eddie remember that while he may lost his team from when he was in the military, he has saved many in his work as a firefighter. It's the same method used on Lucy to help her see the ripple effect of the good that they do and understanding by giving people second chances, they give them people longer lives to potentially do good.
Things To Note
Question(s) Left Unanswered
When's the last time someone didn't make it when the 118 or Athena were tasked with saving someone?
What happened to Hen becoming a doctor? Did they just suddenly stop that storyline?
What Could Happen Next
Taylor meets Lucy and puts two and two together
Like Jonah being sent to a different house, so will Lucy and Eddie will return to the 118
Review
Highlights
Buck
You really have to give it to Buck. When it comes to showing what brotherhood means, whether you are biologically related or you have a bond because you are a fellow first responder, he exemplifies what it means to have a friend or family for life. How he works with Eddie, including pitching in with his son, is next level. It's the kind of relationship that stirs your feelings and helps you understand why, when it comes to cops, firefighters, EMTs, etc., why they don't have the same relationships as people who may work in an office.
Setting aside how they risk their lives, they also trauma bond in such a way that they heal through each other. Buck's relationship with Eddie is at a high point, but you can also see him building one with Lucy as well. This makes you understand, considering how their relationship is, how easily two first responders can go from trauma and adrenaline bonding to slipping up into something emotional or physical.
Eddie's Struggles With Therapy
I believe Iyanla Vanzant put out the idea of therapy and the type of conversations she pursues are like soul surgery. Therapists, psychiatrists, those certified to heal the mind, are opening wounds and trying to extract toxic things like guilt, blame, misdirection, and trauma. All without anesthesia since their patient has to be awake during the surgery and, sometimes, there are no drugs involved in recovery.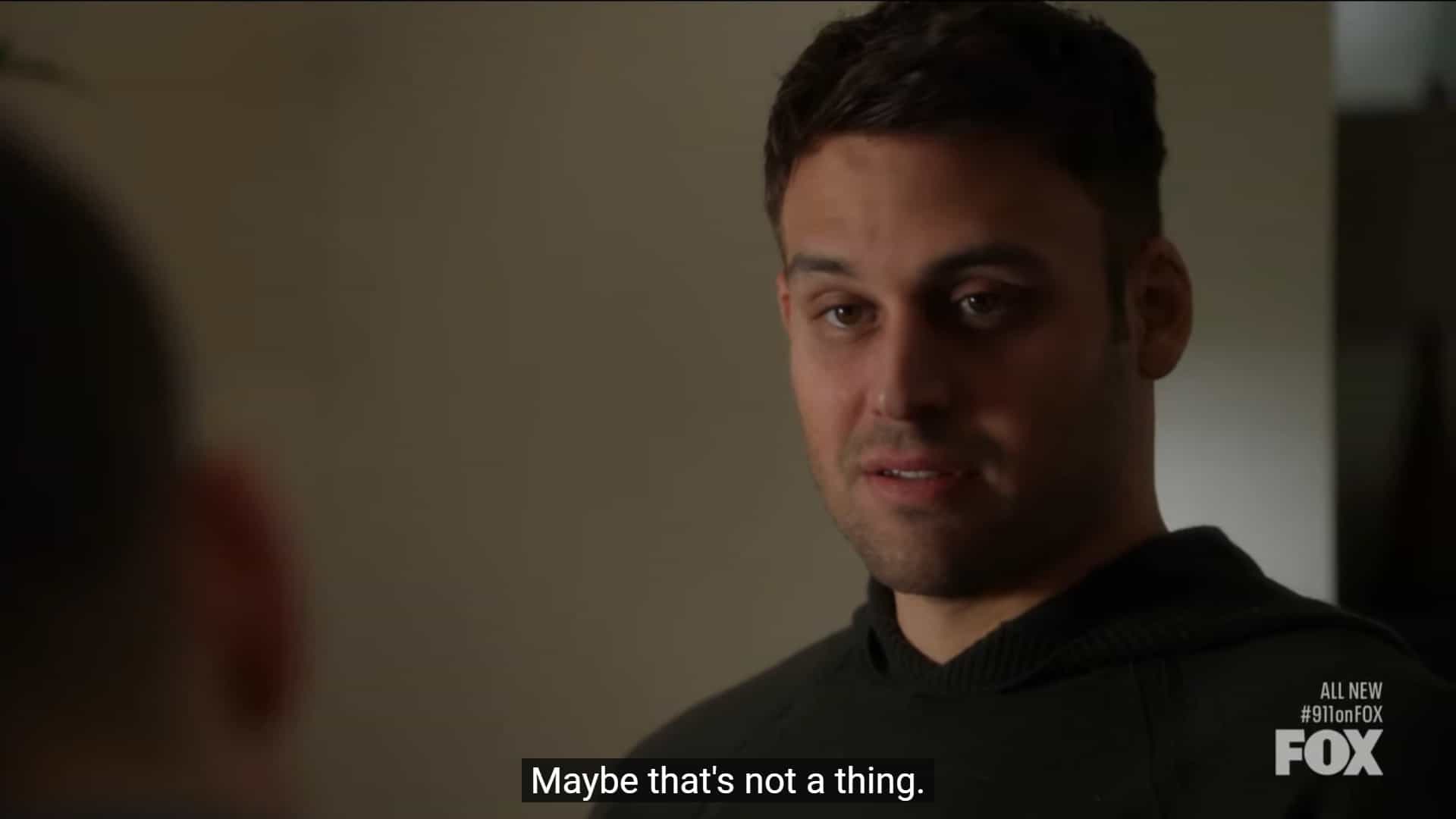 Watching Eddie, you see therapy in ways a lot of shows don't. There is no high from speaking to someone or even feeling better after. Sometimes, it is hell for sessions on end, and while you know it could be better for you in the long run, in the short term? It feels that with every session, it is getting worse to the point you wonder if it is you, the "surgeon,"  or maybe therapy is overhyped?
And with seeing a raw yet not necessarily overly dramatic take on therapy, the writers and actors deserve applause.
On The Fence
Maddie and Chim
Don't get me wrong, I feel watching what Jee-Yun went through and getting the diagnosis is important. Television can plant seeds for when a woman may go through post-partum like Maddie, they can vocalize a possible reason. When their kid is sick, they can mention what happened to Jee-Yun. However, even with noting those things, I feel like Chim and Maddie remain the weakest links on this show. Especially for characters who have an active storyline that is ongoing and has time curved out to focus on them.
[ninja_tables id="46830″]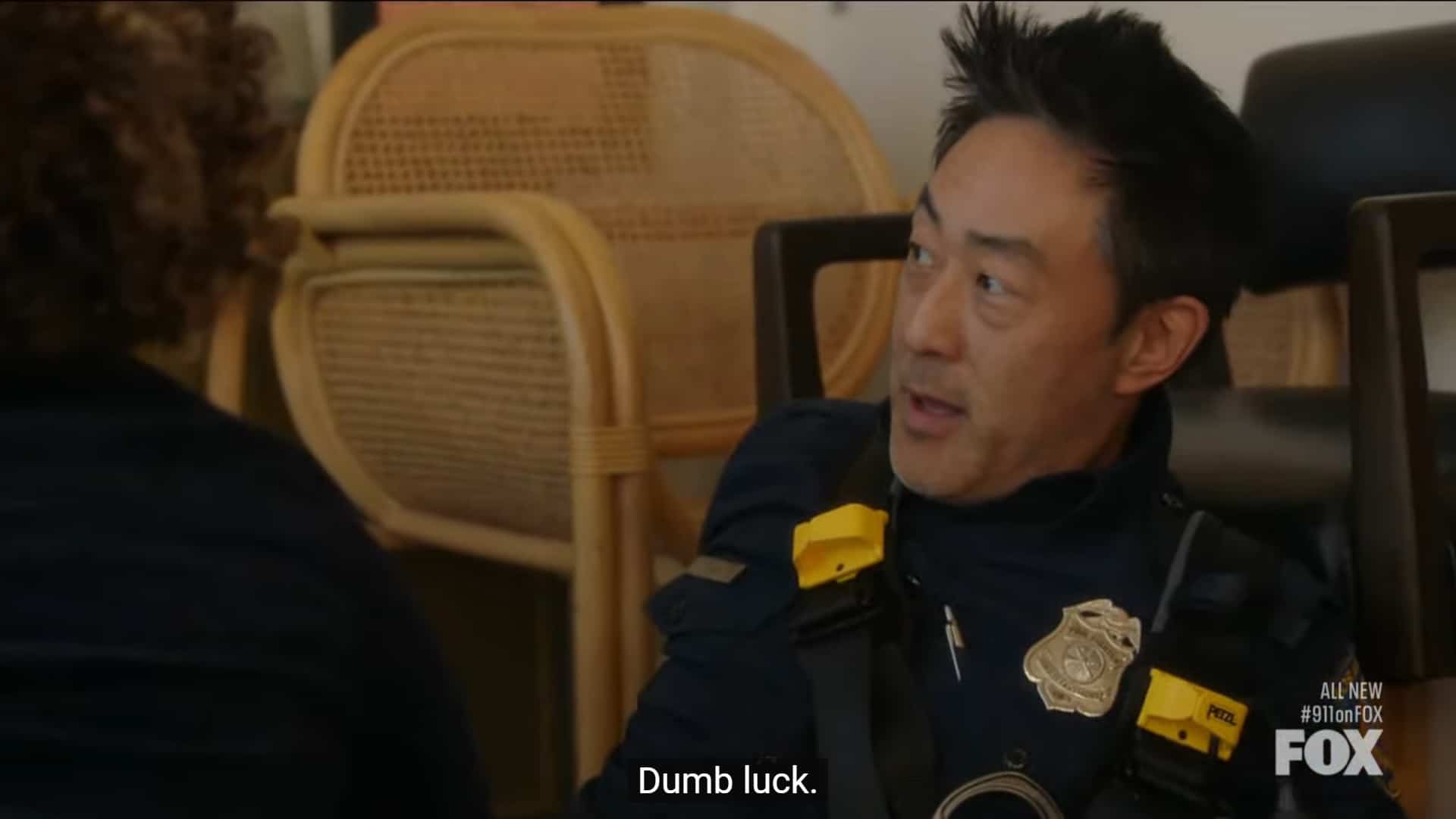 9-1-1: Season 5/ Episode 14 "Dumb Luck" – Recap/ Review (with Spoilers)
Overall
Between mental health and fearing only having luck rather than skill, 9-1-1 delivers a memorable episode.
Highlights
Eddie's Struggles With Therapy
Buck
Disputable
Maddie and Chim