9-1-1: Season 5/ Episode 11 "Outside Looking In" – Recap/ Review (with Spoilers)
In the return of 9-1-1, three months have passed since episode 10, and Bobby is contemplating if it is time to find replacements for Eddie and Buck.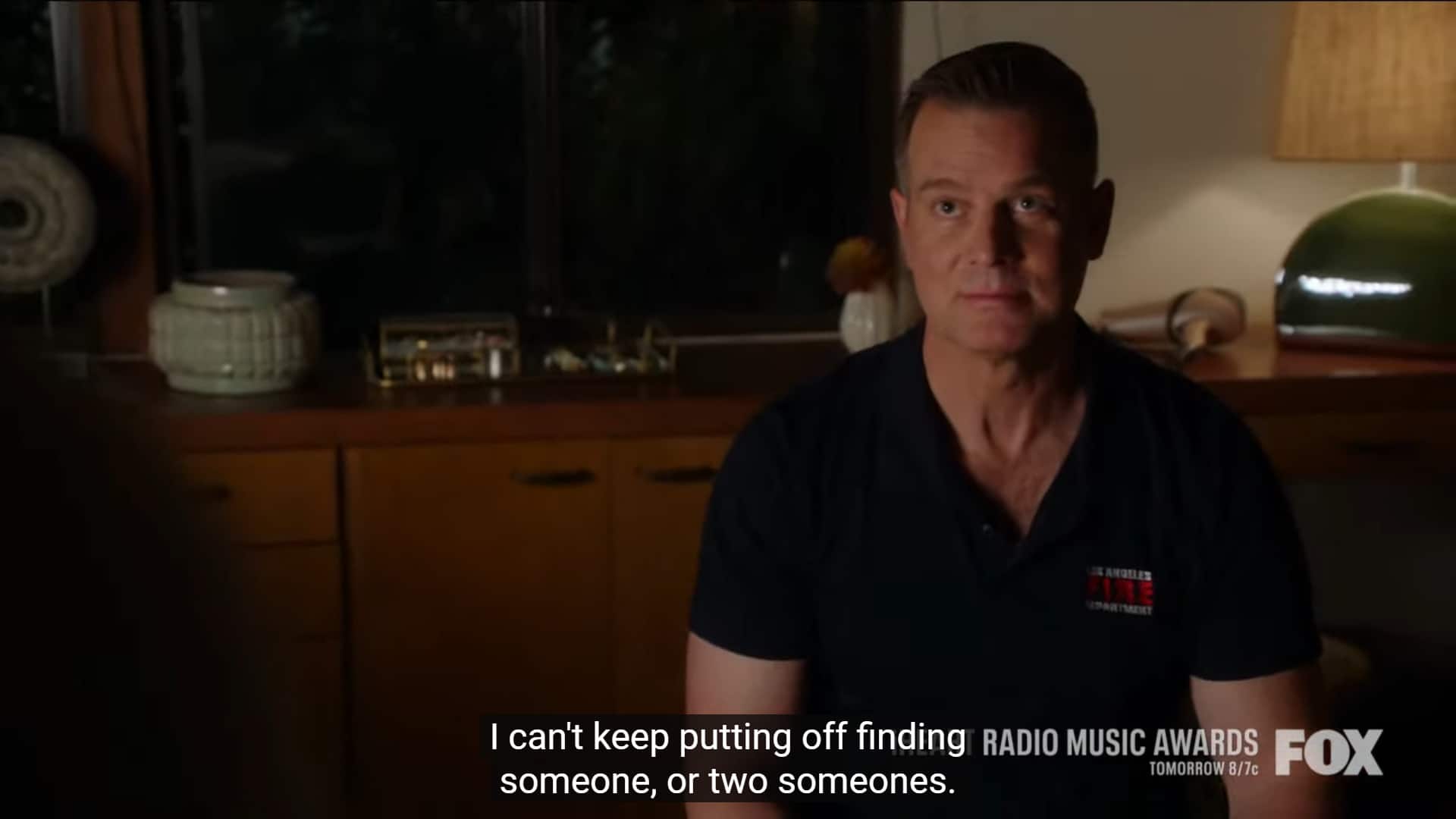 In the return of 9-1-1, three months have passed since episode 10, and Bobby is contemplating if it is time to find replacements for Eddie and Buck.
---
Aired
3/21/2022
Network
FOX
Directed By
Shauna Duggins
Written By
Bob Goodman
Introduced This Episode
Lucy
Arielle Kebbel
Jonah
Bryce Durfee
Recap
New Habits Are Hard To Take Hold – Christopher, Eddie, Josh, May
As the LAFD liaison at the 911 call center, Eddie is in a job that may lack excitement, but it allows Eddie to have a routine that includes learning how to cook and taking Christopher to school every day. Which, for Eddie, in the beginning, is nice. He has a word of the day with May and generally gets along with everyone.
However, when given the opportunity to do more than answer calls and update the center's social media, he takes it and hijacks a 911 call that leaves Josh thankful for Eddie's expertise. Yet, it also causes Josh to admonish him because Eddie is a guest. This leads Eddie to have trouble coming down from that high, which triggers his body's memories of being in the 118 and makes him talk to Christopher about the possibility of going back – which he isn't against.
The New Kids Don't Settle Right With Me – Buck, Lucy, Jonah, Bobby, Hen
Hen will be damned if someone takes Chim's spot. Hence, she gives one of the people Bobby assigns, Jonah, such a hard time. But while Hen is hellbent on creating problems, Buck is sort of getting along with Lucy, who is an adrenaline junky just like Eddie. However, the difference is that she is a woman, which might get Buck in trouble.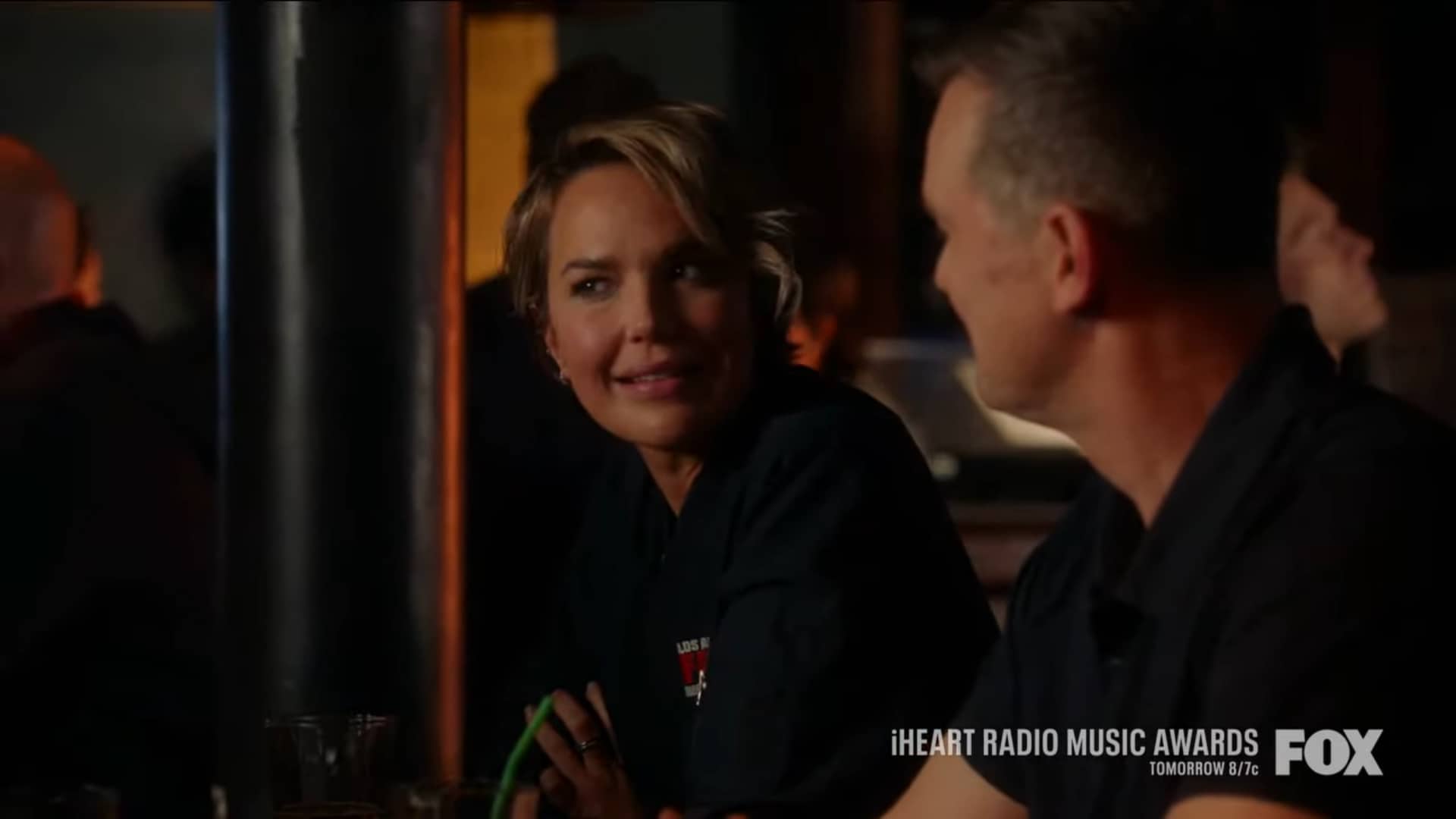 You see, Bobby is trying to figure out what is good chemistry for everyone, and while he meant work chemistry, he accidentally stumbles into romantic chemistry, as Lucy decides to make a move on Buck, and he, due to drinking, reciprocates. With that, he calls Hen to rescue him before the old him returns.
Damn, Damn, Damn! – Eddie, Bobby, Buck, Lucy, Hen, Jonah, Taylor
With it being three months and things not working out so well at the call center, Eddie thought and hoped that he could come back and Bobby would welcome him with open arms. However, that ends up not being the case. While he gets Eddie isn't happy, Bobby thinks that while he might be physically ready to return, he wants him emotionally and mentally ready and thinks Eddie has stuff he needs to work out.
The idea that Eddie isn't ready and has issues offends him and leads to Eddie saying he'll join another house and even tosses Bobby's past into his face regarding all the dead bodies Bobby caused. So, while Bobby and Eddie are mad now, as we saw with Buck, expect them to be chummy by the beginning of season 6.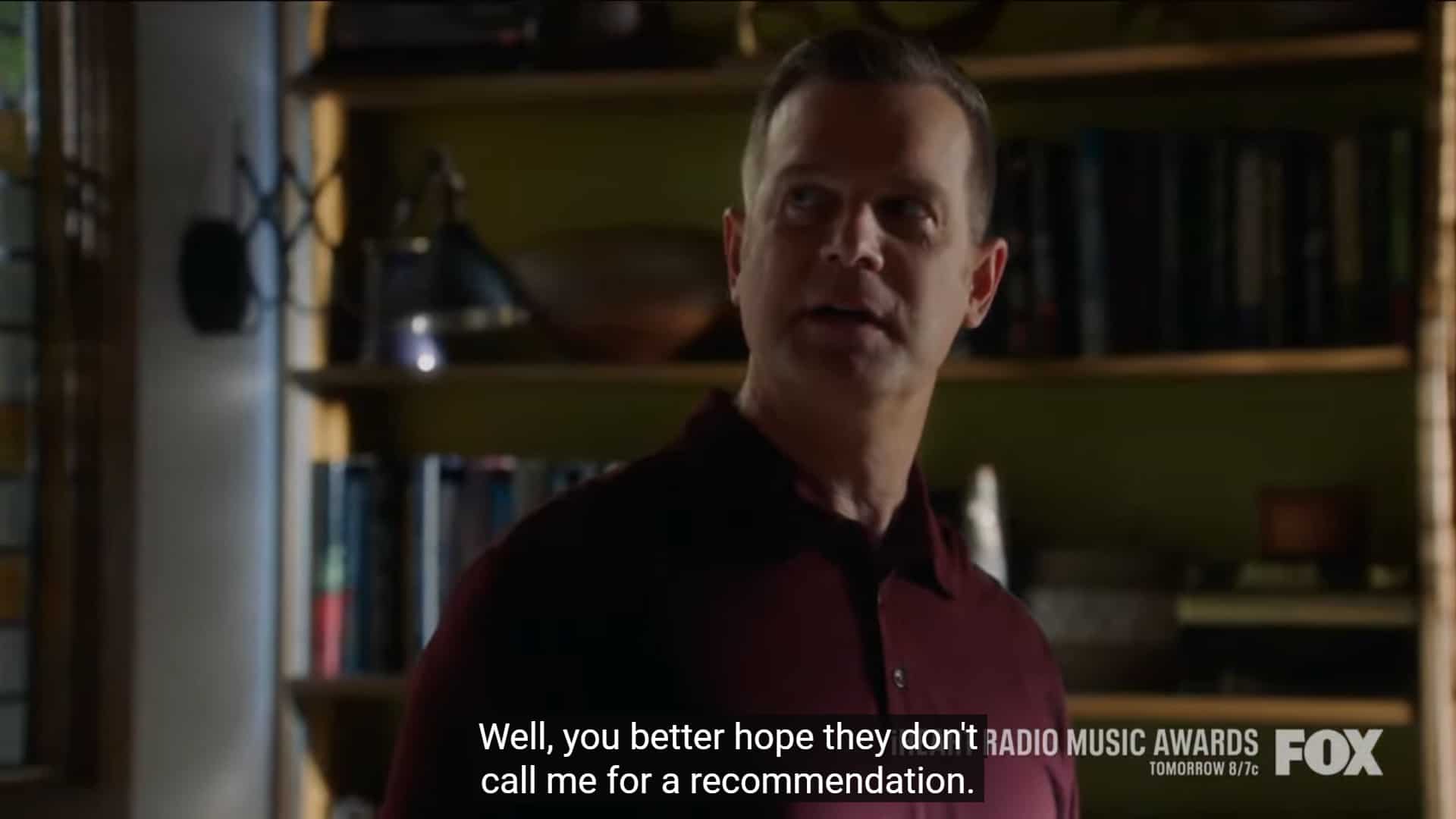 However, even if there are apologies, that doesn't mean Eddie may return to the 118. After putting it off for months, Bobby replaces Chim with Jonah, and to the chagrin of Buck, Eddie is replaced with Lucy. With that, Buck is freaking out since he hasn't told Taylor what he did but instead asked her to move in with him. So with Lucy around and Buck not confessing to what he did, as Hen told him to, there is a ticking timebomb waiting to explode.
Things To Note
Question(s) Left Unanswered
With Lucy and Jonah taking Eddie and Chim's spot, will they go to another house? Maybe one of the handfuls that were previously introduced?
Is Eddie just redoing Buck's storyline?
What Could Happen Next
As Hen predicted, Taylor, finding out about Lucy and Buck kissing
Review
---
Community Rating:
---
Highlights
New Blood
As this episode shows, 9-1-1 needed new blood. We've reached a point where Eddie is now repeating Buck's storyline, with a slightly different issues. And while it is always nice when the show nods to things that happened in the past, be it Bobby's body count from when he wasn't sober, or the trial that almost cost him his job, the show needs to move forward, and it can be hard to do that when new characters are just the 2.0 of old ones.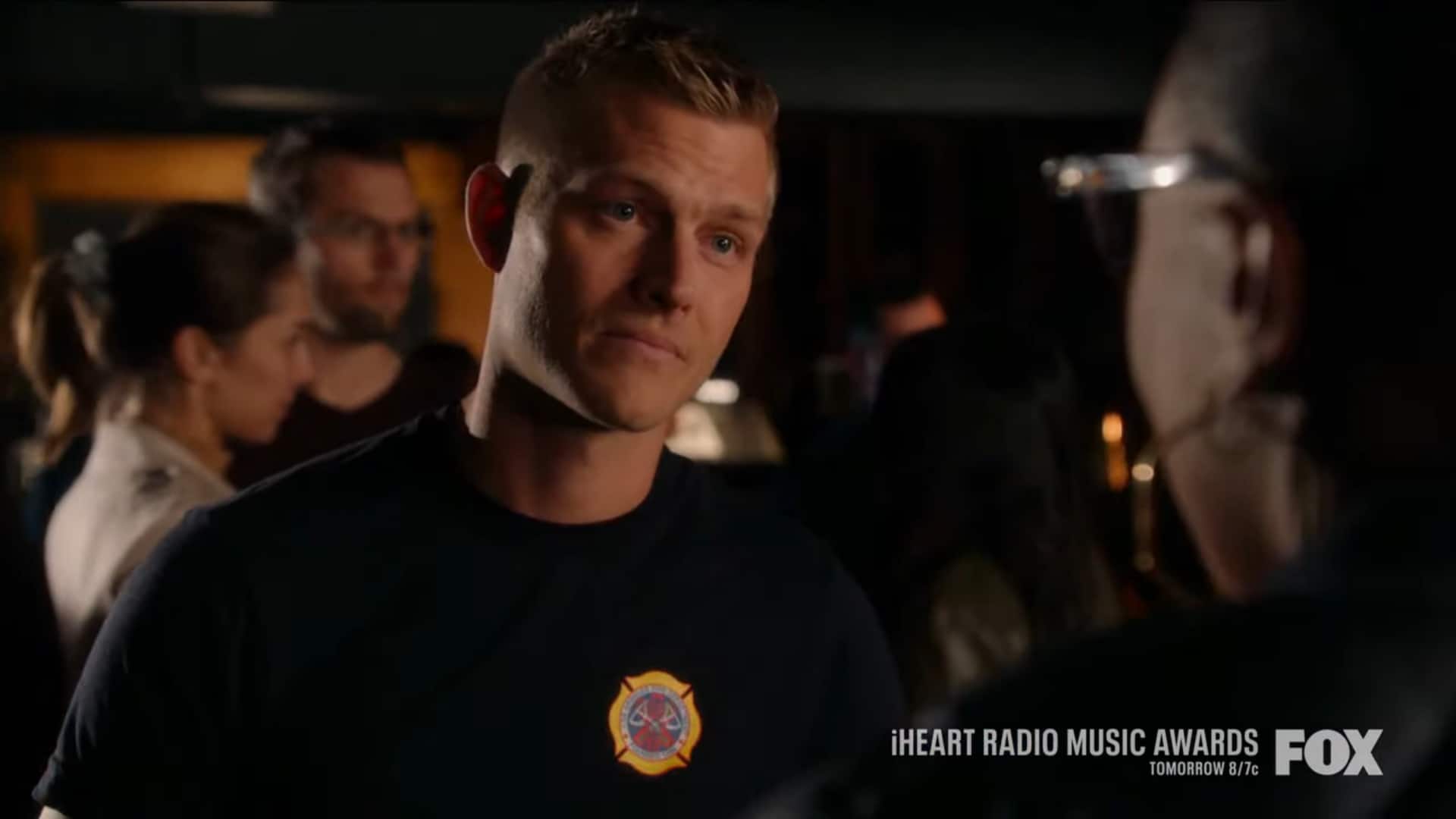 So with Lucy and Jonah, there is hope for something new and interesting. Jonah, granted, doesn't give us much to go on since he just wants to impress Hen and Bobby and thus has been on his best behavior. Lucy, on the other hand? With her being a LA Native, the female version of Buck, and showing romantic, or just sexual, interest in him? The possibilities aren't endless but can make her interesting for a season or two. Especially if her police officer family gets involved in what is happening between her and Buck.
On The Fence
Familiar Drama, But Taken Up A Notch
Bloat has been a consistent issue for a while with 9-1-1, and now repeating storylines might be added to that. When you think of it, it is a bit of a shame since one of the things 9-1-1 had going for it was its diversity that should have allowed a litany of new storylines to explore. But I guess between commissioning a spin-off and characters becoming too beloved to write off, we're stuck with Eddie, the returning Chim, and Maddy as well.
Yet, while we're not fond of Eddie walking in Buck's shoes, Eddie delivering that low blow to Bobby does make things interesting. Especially since, between May at the 9-1-1 center, Athena being his wife, and Bobby having quite a reputation, as Jonah makes it seem, Eddie isn't going to be able to move about with that chip on his shoulder with ease. Particularly if he wants to remain a first responder.
[ninja_tables id="46830″]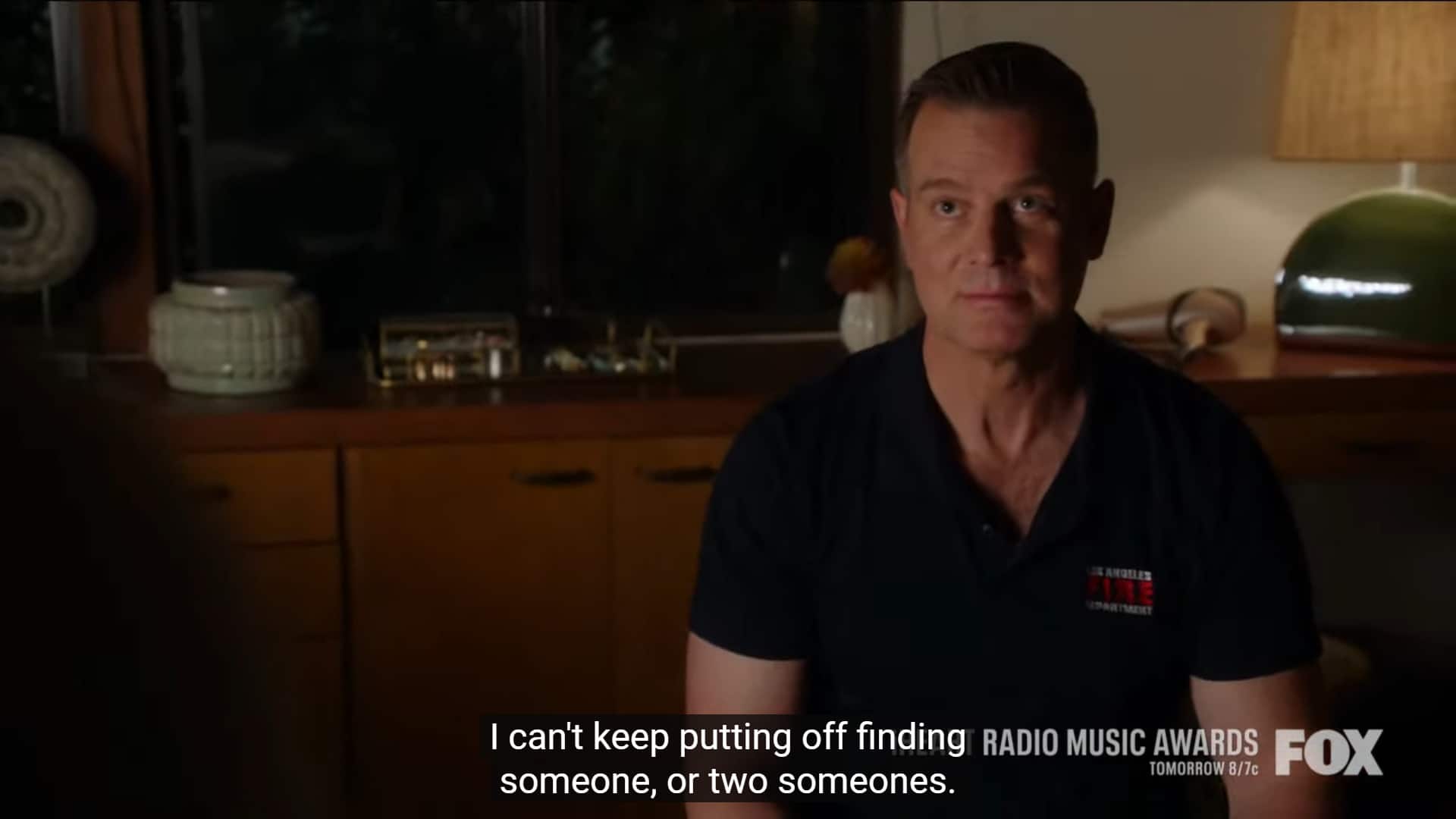 9-1-1: Season 5/ Episode 11 "Outside Looking In" – Recap/ Review (with Spoilers)
Overall
While we do get a rehashed storyline, with some added spice to liven things up, what is of real interest are two new faces who may not revitalize 9-1-1 but at the very least can offer it an adrenaline shot to get it through its 5th season.
Disputable
Familiar Drama, But Taken Up A Notch
---
Follow, Like, and Subscribe
Community Rating: 0.00% (0) - No Community Ratings Submitted (Add Yours Below)