9-1-1: Season 4/ Episode 3 "Future Tense" – Recap/ Review (with Spoilers)
Maddie has a family secret, which includes Buck, and Hen finds herself with a lab partner who pushes her buttons and nearly causes her to go off.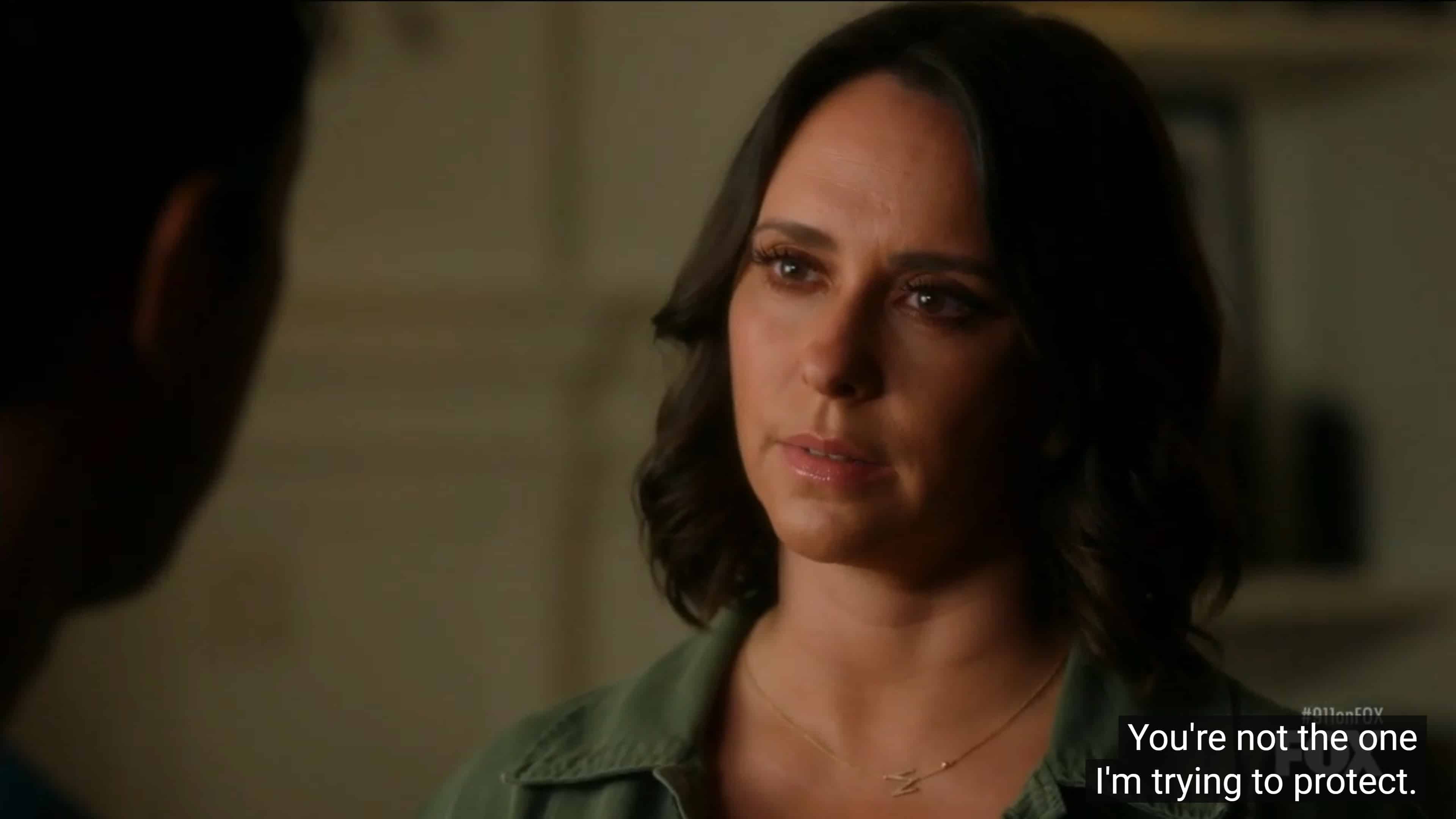 Maddie has a family secret, which includes Buck, and Hen finds herself with a lab partner who pushes her buttons and nearly causes her to go off.
---
Director(s)
Marita Grabiak
Writer(s)
Andrew Meyers
Aired (FOX)
2/1/2021
Newly Noted Characters
Sydney
Vanessa Marano
This content contains pertinent spoilers. Also, images and text may contain affiliate links, which, if a purchase is made, we'll earn money or products from the company.
Recap
There's Nothing Wrong About Seeking Help – May, Bobby, Athena
With May now on the floor, working full time, she reveals some precautions in place. Mainly, she is to see a counselor every other month. Why? Well, with knowing she attempted suicide once, it is considered best. Now, Bobby is all for this because he goes to group and is pro-therapy. As for Athena? Well, she is one of those people who supports you doing it if it works for you but isn't necessarily an advocate for doing it herself. Which, as usual, for Bobby is a red flag.
I've Been Overcoming All My Life Little Girl – Hen, Sydney
Hen is the queen of reinvention, and at 40, she has two kids, a wife, and is beginning what can be seen as her third career. However, while she knows she is formidable, this doesn't stop Hen from feeling insecure at times. Which, thanks to her lab partner Sydney, those voices in her head, voices being doubt, fear, and more, are now projected from this 20-year-old mouth.
But, Sydney is ultimately projecting her fear onto Hen. For with having the BRCA1 gene, and it being hereditary, Sydney's fear is dying like her mother and grandmother, who didn't even make 35. So, after a double mastectomy, RRSO surgery, which makes it so she no longer has breasts, ovaries, or her uterus, she sees herself as a fighter but plays down Hen's own fight. Yet, with Hen being the bigger person, as she often is called to be, she tries to work with this kid, and Sydney seems to be open to the idea – after realizing Hen really sees her.
The Reason We Don't Talk About Our Parents – Chim, Buck, Maddie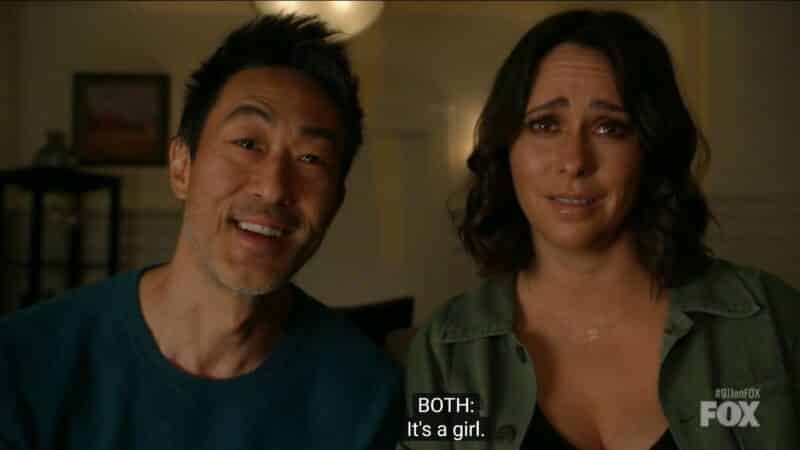 From what it appears, both Maddie and Buck have demons beyond exes and trouble with intimacy, and it might stem from their parents. Two people who did what they were supposed to, but the idea is also pushed, by Buck, they were distant. Now, as for why? With Maddie talking to her mom, it seems she has the answer, but that isn't given to viewers this episode. All that we're told is she and Chim are having a girl.
Things To Note | Question(s) Left Unanswered
We assume some answers, like what Maddie was hinting about, are in the 9-1-1: Lone Star crossover episode, so we'll update this with any pertinent information from that episode.

Outside of Hen noting how long she has been married, how old Denny is, and her new daughter Nia, nothing of note was said. However, Hen nearly died and we learned Buck has a crush on one of the firefighters out in Texas and follows her @Firefox.
Review
---
Community Rating:
---
Highlights
May Really Becoming a Full-Fledged Character
With talking about her past suicide, being prominently featured, and no longer disappearing for multiple episodes at a time, like her brother and father, May is a full-fledged character now! But, I must admit, there is a need to question what she will do beyond taking calls? Unless, like when Abby passed the torch to Maddie, maybe this could be Maddie passing the torch to May? With her becoming our 9-1-1 operator as Maddie gets absorbed into a Chim or Buck storyline?
Mind you, Jennifer Love Hewitt is not actually pregnant, so it isn't like she'd need the time off. However, this doesn't mean she may not want light duty to pursue other opportunities while keeping this gig.
Hen and Sydney's Relationship
Hen has always acted as the voice of reason, but her scenes with Athena consistently were her best. For with having someone she could relate to, rather than feel like she had to be inspirational or even in some leadership role, she could relax.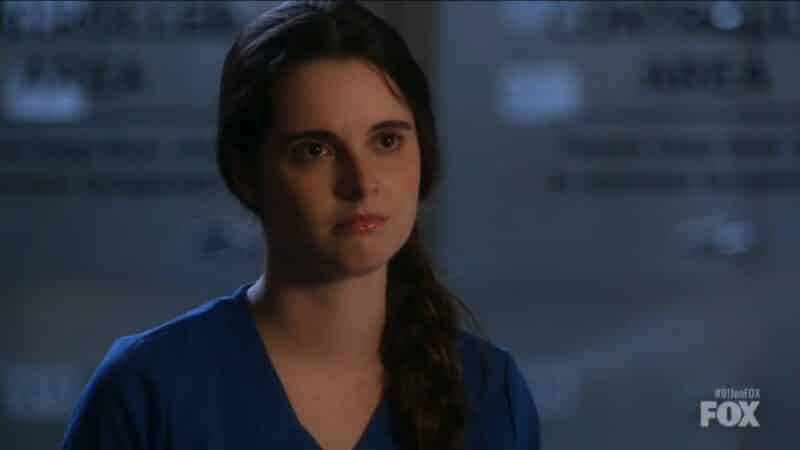 However, Athena and Hen's scenes are few and a bit far in between, so there is hope Sydney can give us some inkling of that. That is despite being 20 years younger, having less societal obstacles, yet still having her own problems that make her understand that feeling of racing against the clock and trying to prove something to herself.
What's Maddie's Secret?
Maddie is the type of character who isn't a scene-stealer, just a good supporting part, and then a skeleton comes out of her closet, and you are shocked and confused. It isn't made clear what her secret is, from Buck maybe being her son, adopted, or what have you, but her holding on tight to that secret reminds you Maddie is still capable of surprises, and she shouldn't be slept on.
[amazon box="B08S6SVSX5″]
[ninja_tables id="46830″]
Summary
---
Community Rating:
---
What's Maddie's Secret? - 85%
Hen and Sydney's Relationship - 83%
May Really Becoming a Full-Fledged Character - 82%
With Maddie having a secret, Hen making a new acquaintance, and May promoted, it seems season 4 will take full advantage of you knowing the cast well and not be as reliant on the rescues as the show sometimes feels.
---
Follow, Like, and Subscribe
Community Rating: 0.00% (0) - No Community Ratings Submitted (Add Yours Below)