It's Marcus' turn on the stand and with him supporting Sonya's goals, unlike everyone else he lies. All the while the alliance against Bryce grows stronger.
---
Network
Netflix
Director(s)
Karen Moncrieff
Writer(s)
Hayley Tyler
Air Date
5/18/2018
Detox: Clay, Justin, Jessica, Sheri, Tony
With being on probation, Tony decides the whole Justin situation, especially with him doing heroin, is a bad look. So, despite Clay being upset and selfish, as usual, Tony sends Sheri in his place. Which kind of makes you wonder when Tony and Sheri got close but, we're going to put that aside. For it could just be Sheri volunteered since she is trying to repent for the death she caused by preventing another. Plus, while she was doing her 5-month stint, she helped, or rather witness, two people go through withdraw so she got more experience than anybody.
However, Justin isn't taking it well and despite what Clay has said, Jessica has no desire to see Justin at all.
Commentary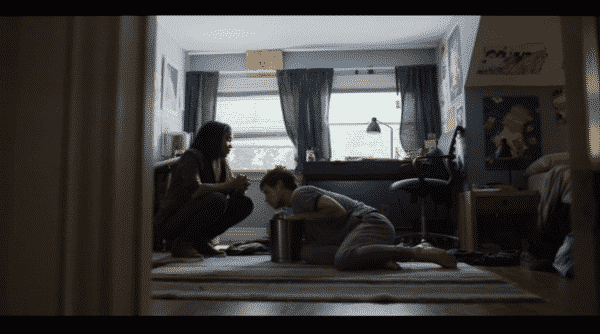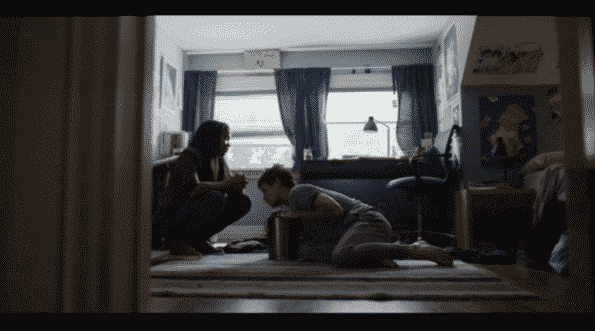 So, is the show going to dive into teen drug addiction, homelessness, the prison system or anything like that? I know, a lot of topics for one show to cover but that's sort of the issue with shows like this. On one hand, it represents the realness of many a person's situation but then comes the question of whether it is going to address the problem. Like, for example, Hannah's suicide was the focal point of season 1 and now we have a bunch of resource title cards and things of that nature. But what about teen drug addiction, homelessness and all that? I get suicide is very final but it is a bit strange to use one troubling thing for a plot device, bring up a slew more, but only feature a helpline for one sole thing. As if, only because Netflix got called out and bad press they are just reacting to that. You know, to cover their ass.
But, as said, while the storyline may raise an eyebrow, if it means more Sheri, then let's just make excuses for it.
Lying on the Stand: Marcus, Hannah, Bryce, Tyler, Cyrus, Mr. Porter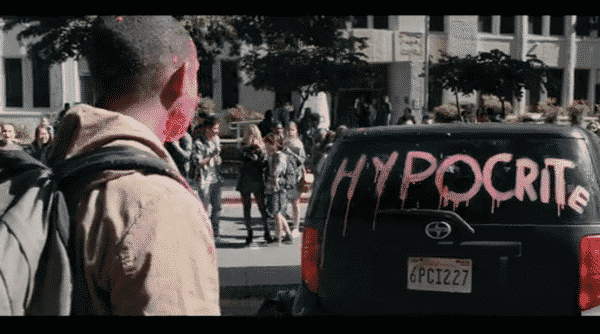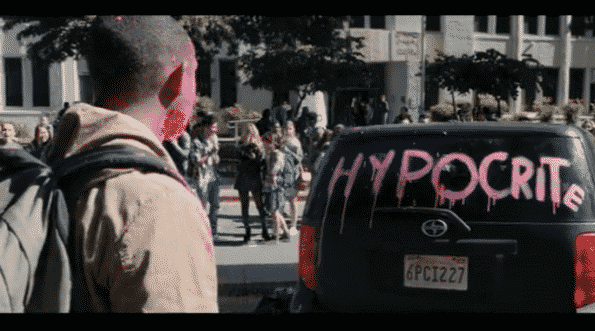 For some reason, while Courtney was the one who seemed the most solid on lying on the stand, it ends up being Marcus. Mostly because he is trying to not just protect himself from any implications, but also political reasons. You see, he is trying to protect his dad and alongside this protect Bryce. Why? Well, because Marcus seemingly is looking long term. Bryce has money and having someone like that owe you a favor when you run a campaign, that is gold. So, student government president today, councilman tomorrow, and the sky is the limit!
However, the lies Marcus paints are the kind which can't really be forgiven. They aren't embellishments to sway things away from him and Bryce. Basically, they make Hannah look like an attention seeker and possibly a tease. Something that pushes Tyler and Cyrus to make a bomb. Not an explosive one but just one which sprays some kind of pink stuff. Which, with the new school policy, leads Marcus to go to Mr. Porter who frankly says that Marcus brought this on himself for lying. That alongside if and when Mr. Porter is called to the stand, it seems he is naming names and taking everyone down. He talked to his wife already and his days are numbered at the school, so he took his 500mg of FukItAll and is ready to go.
Speaking of days numbered, Tyler and Cyrus shoot guns after they bomb prank and you gotta wonder where that is going.
Commentary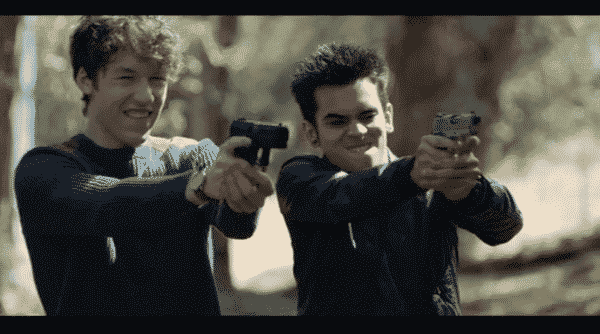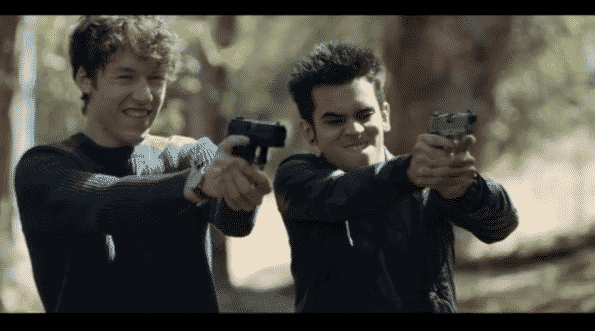 As much as you want to look at Marcus as a little sniveling coward, there also comes the issue of him being Black. Him telling the truth isn't going to be like Tyler, Alex, or Justin. It will bite him in the ass much more and while Tyler may get bullied to a point, he found supporters. There aren't that many Black kids at this school to come around Marcus and back him up. He is going to be dealing with being called the N-word. Maybe not outright, but if they are sending anonymous threats to people just to not testify, imagine what many would do to the Black kid who tried to feel up a girl who committed suicide?  Heck, considering the burning sign thing, it may not have been a cross but the idea still comes to mind.
Moving on, I'm ready for Mr. Porter to go nuclear and just layout everything. In fact, all things considered, I'm surprised Clay hasn't been pushing him to say something. He is an adult, a staff member at that, and playing the guilt game with him would have probably been easier than finding Justin and this whole detox thing. But, you know, Clay is blinded by his need to deal with his guilt. Not even justice, because that's just a byproduct. At this point, it is seriously all about him feeling guilty about not doing enough while Hannah died so he is going overboard to take on Bryce. Punishing himself in the process because he probably feels like he deserves it.
Oh, and that Tyler and Cyrus gun thing? With there being rumors that there was a shooting storyline, I wonder if this is what inspired that?
By Any Means Necessary: Clay, Zach, Bryce, Chloe, Alex, Olivia, Tony, Jessica, Dennis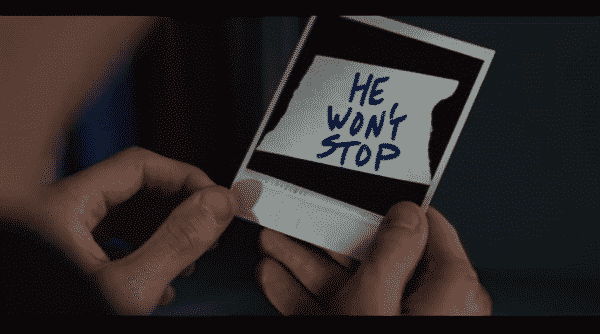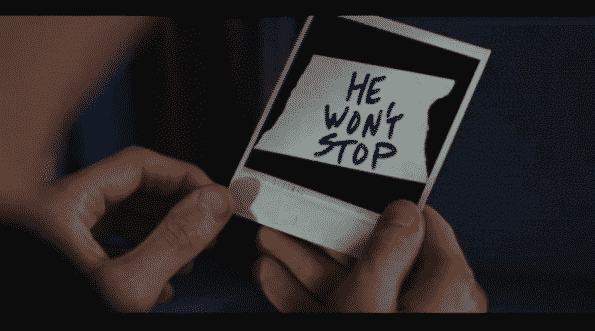 With Olivia so firmly knowing that Jessica is probably the girl on the tape, she is trying to convince Tony to do something. For while, as repeated over and over, the trial isn't about Bryce, it increasingly seems that, because Olivia can't get to him, so the school is being asked to pay. Which, all things considered, the argument kind of grows weaker and weaker, even with the connections Dennis is trying to make.
But, despite that going on, Zach gets a dead rat in his bag. Which doesn't make sense, for he is fully in bed with Bryce at this point, but whoever is threatening everybody is a bit all over the place. Making me hope the reveal of their identity is something which pays off. Because this is slowly turning into some low-key Pretty Little Liars nonsense.
Leaving one last thing: Anyone else think Bryce was about to rape Chloe?
Commentary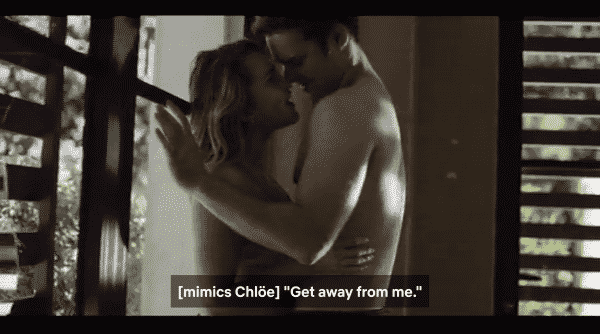 This is such a hard show to binge through. Which I contribute to just expecting the worse out of so many situations and often just seeds being planted. Thus building this anxiety for you don't know if the show may take it there or if it is just teasing you. And with it being teens, there is this element which is a bit harder to prepare for. I don't know why exactly, but it is.
Yet, I gotta admit, that tension could so easily unravel with just a few dumb maneuvers. Because the drama is starting to hit that point where you have to wonder where are they going with this? Is this for potential shock value or storytelling?
Question(s) Left Unanswered
At this point, should we assume one of the guys who barely talks in Bryce's group are sending all these warnings? If not the coach?
Also, who are delivering these polaroids? Much less, if Bryce was smiling during the act while you took the picture, is it safe to assume you're friends? Also, why have Clay do your dirty work?
On The Fence
The show has built up a healthy amount of tension and the need for anxiety, yet there is this line it is dancing on. Something not really felt as much in the first season but very present in the second. That is, the need to question whether it fully takes its storylines seriously or, if it is taking what FreeForm does and using the freedom of Netflix to go further. Making you question if that is all that necessary and whether it may take all issues seriously. Like, great you have suicide hotline and help information but what about all these other things you're bringing up? Are you going to take that seriously too?
The show's way of addressing how ethnic background affects characters decisions is interesting but, like the way it handles other things, it slightly makes you uncomfortable. Not even in a, "This is so true!" kind of way. More like they're just scratching the surface and it feels like pandering. Which is all very strange since, in the back of my mind, I'm wondering why am I not happy this isn't being brought up period.
Follow Wherever I Look on Twitter, Like us on Facebook and Subscribe to the YouTube Channel.
---
Previous Episode's Recap
[visual-link-preview encoded="eyJ0eXBlIjoiaW50ZXJuYWwiLCJwb3N0IjoyMDk3NSwicG9zdF9sYWJlbCI6IlBvc3QgMjA5NzUgLSBUaGlydGVlbiBSZWFzb25zIFdoeSAoMTMgUmVhc29ucyBXaHkpOiBTZWFzb24gMi8gRXBpc29kZSAzIFwiVGhlIERydW5rIFNsdXRcIiAtIFJlY2FwLyBSZXZpZXcgKHdpdGggU3BvaWxlcnMpIiwidXJsIjoiIiwiaW1hZ2VfaWQiOjIwOTgyLCJpbWFnZV91cmwiOiJodHRwczovL3doZXJldmVyLWktbG9vay5jb20vd3AtY29udGVudC91cGxvYWRzLzIwMTgvMDUvVGhpcnRlZW4tUmVhc29ucy1XaHktMTMtUmVhc29ucy1XaHktU2Vhc29uLTItRXBpc29kZS0zLVRoZS1EcnVuay1TbHV0LUJyeWNlLWFuZC1KZXNzaWNhLnBuZyIsInRpdGxlIjoiVGhpcnRlZW4gUmVhc29ucyBXaHkgKDEzIFJlYXNvbnMgV2h5KTogU2Vhc29uIDIvIEVwaXNvZGUgMyBcIlRoZSBEcnVuayBTbHV0XCIgLSBSZWNhcC8gUmV2aWV3ICh3aXRoIFNwb2lsZXJzKSIsInN1bW1hcnkiOiJJdOKAmXMgSmVzc2ljYeKAmXMgdHVybiB0byBoaXQgdGhlIHN0YW5kIGFzIFNvbnlhIGJyZWFrcyBoZXIgZG93biwgQ2xheSB0cmllcyB0byBmaWd1cmUgYSB3YXkgZm9yIEJyeWNlIHRvIGJlIGluIFNvbnlhIGFuZCBEZW5uaXPigJkgY3Jvc3NoYWlycyBmb3IgYSByYXBlIGNoYXJnZS4iLCJ0ZW1wbGF0ZSI6ImRlZmF1bHQifQ=="]