In Tina, we get one last goodbye from the legend who, with books, movies, and a musical about her life, wishes to move on from the past and enjoy the present and future.
---
Director(s)
Dan Lindsay, TJ Martin
Screenplay By
Not Applicable
Date Released (HBO Max)
3/27/2021
Genre(s)
Documentary
Duration
1 Hour 58 Minutes
Rating
TV-MA
Noted Cast
Herself
Tina Turner
This content contains pertinent spoilers. Also, images and text may contain affiliate links, which, if a purchase is made, we'll earn money or products from the company.
Film Summary
From her parents abandoning to live with a cousin as a child to being happy and in love in 2019, only a handful of things are not covered in Tina. Naturally, despite the PTSD and trauma it causes, she talks about Ike Turner and that relationship and the struggle to break out of the shadow he cast and the association. Which, even when she went solo and had great success, still was something she was asked about.
And as a whole, Ike seems to constantly lurk in the documentary's shadows and acts as a reminder of why Tina Turner wrote a book, allowed a movie, and even had a musical done. After a certain point, the topic was too painful, and she wanted to move on and let her words, other people's performances, speak for what happened.
After all, Ike is but part of her story, and discovering who she was as a musician at 40, having #1 records, selling out stadiums, finding the love of her life, that's the story she wants to tell. That seems to be how she wants to be seen as an inspiration. For if one thing is made clear, while Tina Turner kept the last name, who she is, beyond Ike, Roger Davies, and others, is because she found her strength, faith, and committed to bettering her life and loving herself.
Things To Note | Question(s) Left Unanswered
Reason(s) for Film Rating: Conversations about drugs, suicide, sexual and physical abuse, as well as a depiction of r**e through a clip from the film What's Love Got To Do With It.
Jump Scares/ Laughs/ Tear-Jerking Moments: As Tina talks about the lack of love in her life and about finding it, you may get emotional.
Collected Quote(s) & .Gifs
You adjust to what was given.
— Tina Turner
You don't address the wounds of your past, you continue to bleed.
— Tina Turner (Captions said Tina Turner, but it sounded like Oprah)
Review
Highlights
An Understanding Of What It Means To Be Alone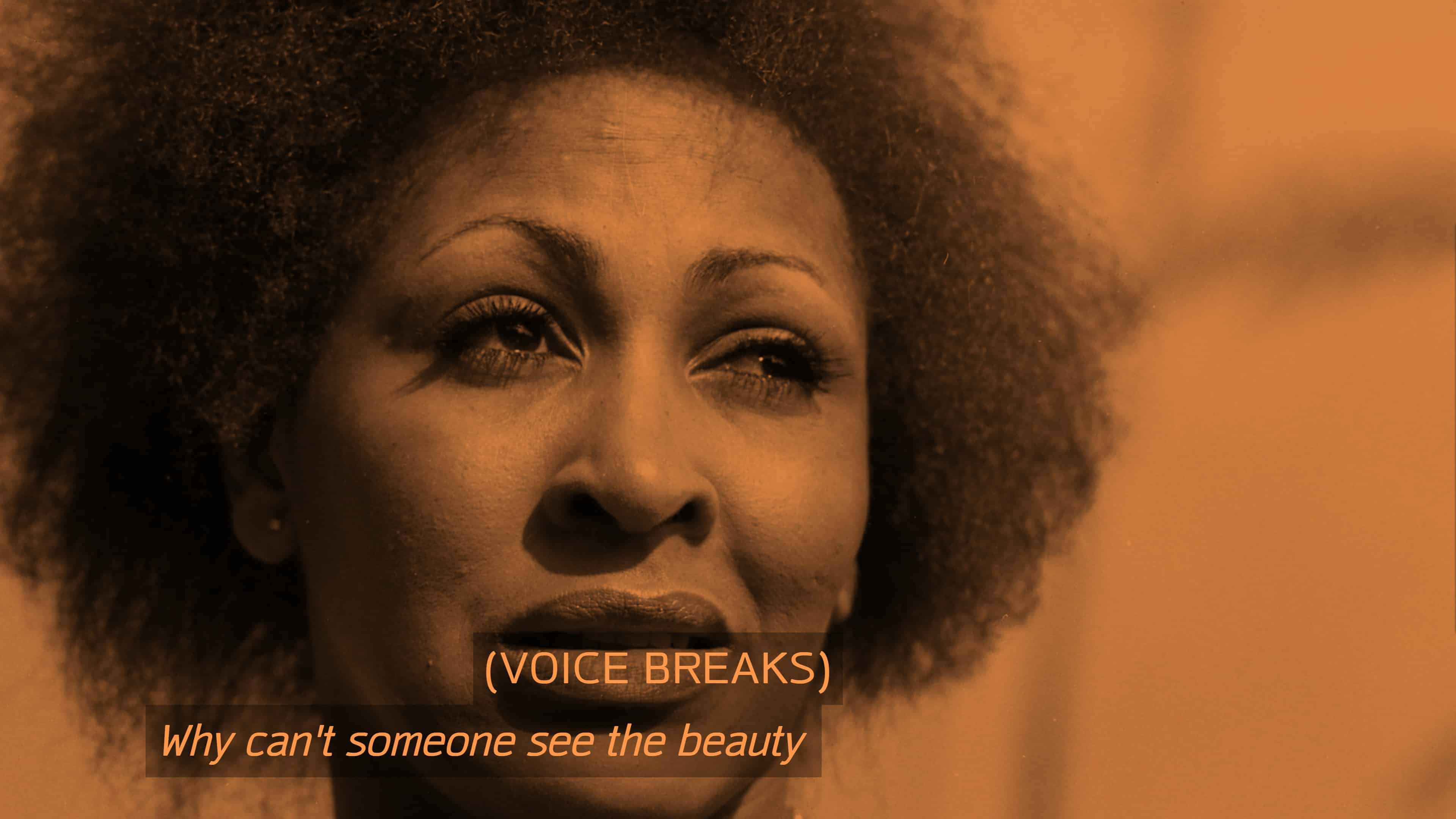 The way Tina Turner talks about her life, it may not have been until the mid-80s, when she met Erwin Bach she felt a love that was genuine and sustainable. Mind you, by that time, she was in her 40s, had four kids, traveled the world, and found solo success. However, with the way she, Craig, and others put it, with parents who abandoned her, paired with Ike, who was so sweet in the beginning, then a demon later on, who'd isolate her, what friends could she have?
At best, she had her children, who she says were a source of normalcy in the documentary. But based on her book, I,Tina, and the notable fact only Craig, in an archival interview, speaks in the documentary, you can draw that her relationship with Craig was the closest due to the lack of association with Ike.
Setting all that aside, though, it must be something to have hundreds, thousands, if not hundreds of thousands of people love and adore the persona you put on stage or in front of a camera but have no tangible love in your personal life. In a way, it helps you understand many famous singers who seem to have it all but then when the lights go down, and microphones are cut off, that silence is as deafening as the wail that was just heard on stage.
Why Some Choose Not To Speak Out/ The Permanence Of Association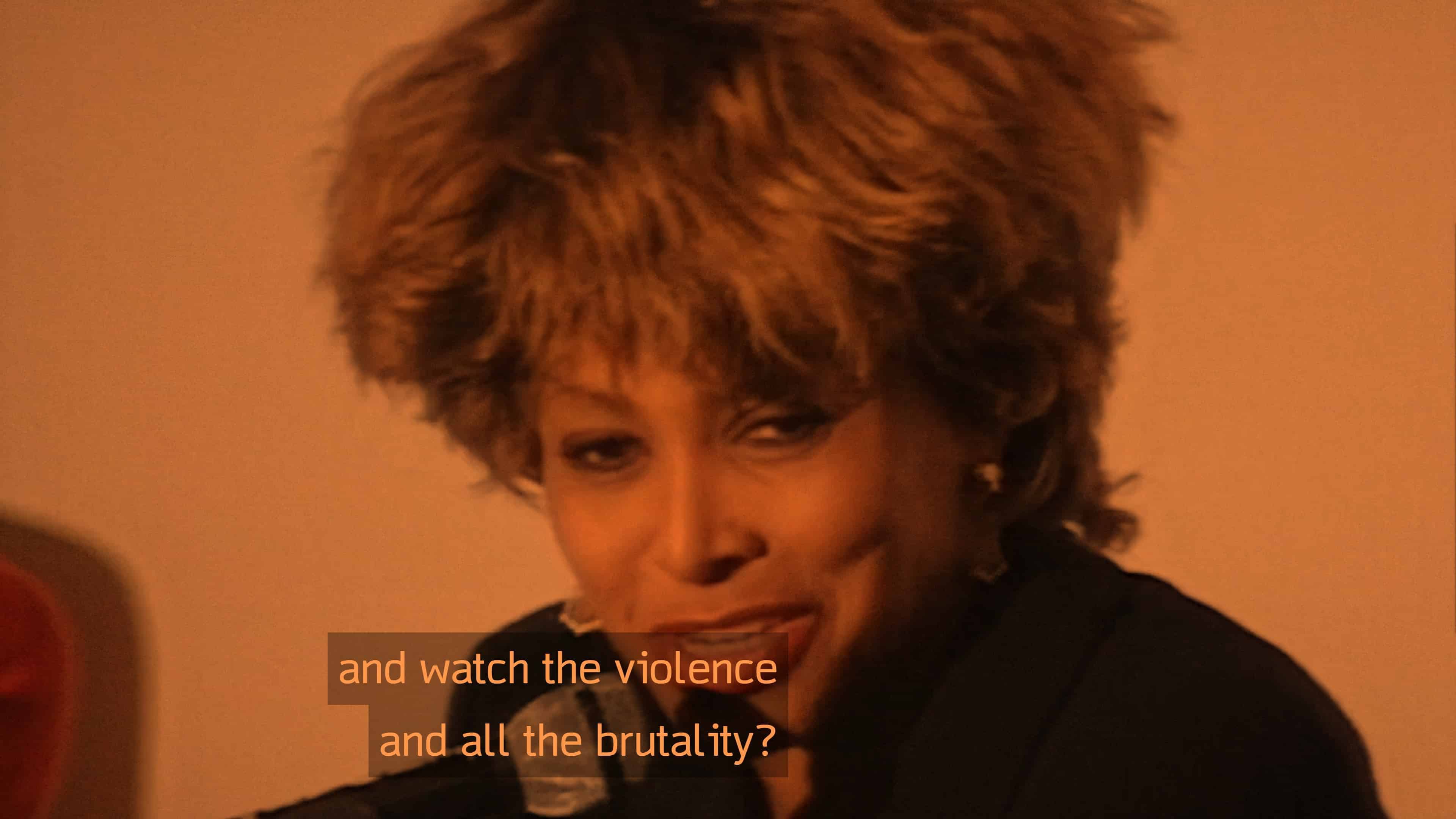 One of the things you pick up from the documentary is why, whether in the 80s or in modern times, speaking out can be as detrimental for the victim as it is for the perpetrator. For Tina Turner, Ike is shown to be a ghost always in the shadows. Even after the divorce, if Ike was arrested over drugs, Tina was asked about it. When her book and the movie came out, she was asked HIGHLY inappropriate questions about what was the worst incident and things like that.
Yet, that is the double-edged sword. If you keep silent, you suffer, and it potentially enables the perpetrator to continue doing what they did to you. But, when you speak out, whether famous or not, that person becomes a part of your narrative you can never escape, and while not expected to forgive, you, unfortunately, have to make peace with that being part of your story.
Granted, it took Tina a long time to do so, and she even tells a story where, after she attempted suicide, the sound of Ike's voice woke her up after being unconscious. Thus making it very clear, the fear was so deeply rooted that even with her body on the brink of death, potentially shutting down due to sleeping pills, she was so afraid of him her body would snap her awake. This puts into perspective why speaking of him to promote her book, What's Love Got To Do With It or the audacity for people to ask her about him, either in life or death, is perhaps one of the most disrespectful things imaginable.
With A Few Understandable Exceptions, It Feels Thorough
Despite filming in 2019, there is no mention of her intestinal cancer, the life-threatening disease mentioned in her 2018 memoir, or her considering assisted suicide when she was dealing with kidney failure. Also, the suicide of her son, Craig, is only referenced at the end, where they acknowledge his death alongside one of Tina's friends.
But, when you consider her talking about Ike extensively and surviving those years as a solo artist without a manager, record contract, anything? Well, can you blame her for wanting to omit recent struggles and push that she is happy now?
Overall
Rating: Positive (Worth Seeing) – Recommended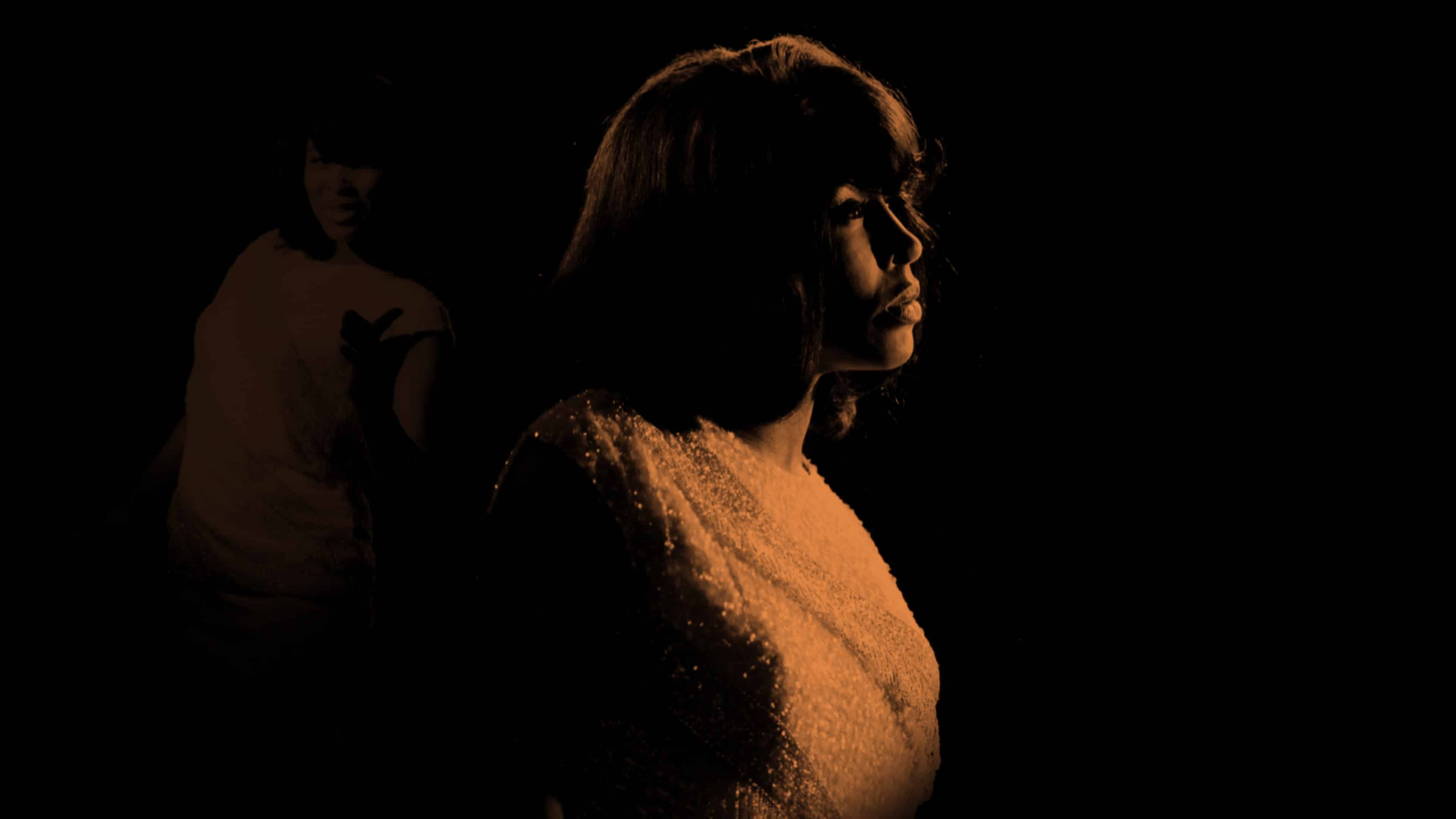 While there are always books and movies, hearing someone speak their story, be it through interviews at the time or close to the present, will always trump the others. And what Tina does as a documentary, as her book, is make it so you focus squarely on Tina, the performer, and drop all that is associated with the Turner name. For while, yes, Ike is responsible for laying the groundwork, his insecurities and abuse kept her from becoming who she was meant to be and stunted her for nearly half of her adult life.
So, Tina, once again, pushes that her narrative may need to include Ike, but he is a small part of an astounding life. One which now has the love Tina has sought, peace like she has never known, and comfort that at one time was unthinkable. For as Tina Turner winds down not just professionally but prepares for the end of her life, it appears Tina shall be the final say as she takes her final bow.
[amazon bestseller="Tina Turner" items="3″]
Movie Directory
On The Radar
---
Ratings
---
Special Categories/ Tags
Summary
An Understanding Of What It Means To Be Alone - 87%
Why Some Choose Not To Speak Out/ The Permanence Of Association - 91%
With A Few Understandable Exceptions, It Feels Thorough - 82%
For as Tina Turner winds down not just professionally but prepares for the end of her life, it appears Tina shall be the final say as she takes her final bow.