Sean Baker shows himself as perhaps one of the few noteworthy director/writers who seriously have his own style you cannot quickly and easily compare.
---
Director(s)
Sean Baker
Writer(s)
Sean Baker & Chris Bergoch
Noted Actors
Moonee
Brooklynn Prince
Scooty
Christopher Rivera
Dicky
Aiden Malik
Jancey
Valeria Cotto
Halley
Bria Vinaite
Ashley
Mela Murder
Trigger Warning(s): Vomiting
---
Summary
Once again Baker shows us the world of people we see in shows like Shameless or Smilf, but without any form of backup or safety net. The film stars Moonee, a rambunctious little troublemaker who alongside Scooty, Dicky when he is around, and Jancey later in the film, roam around and sometimes get into trouble. For the most part, though, they just amuse themselves with begging for money to get ice cream or annoying the manager of the motel they live at, Bobby.
But, on some days, Moonee helps her mom, Halley, make money so they can pay the rent or else pick up food from Ashley's job. That is, until Ashley and Halley fall out which leads to Moonee's life beginning to unravel.
Highlights
The Authenticity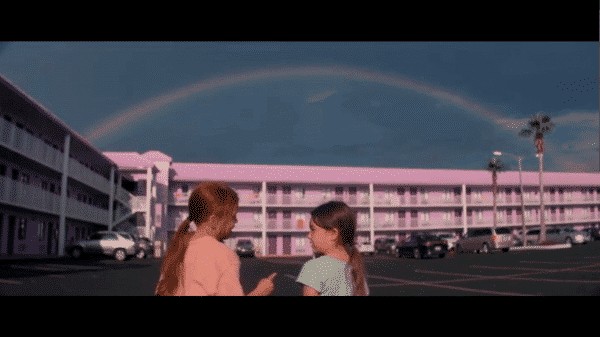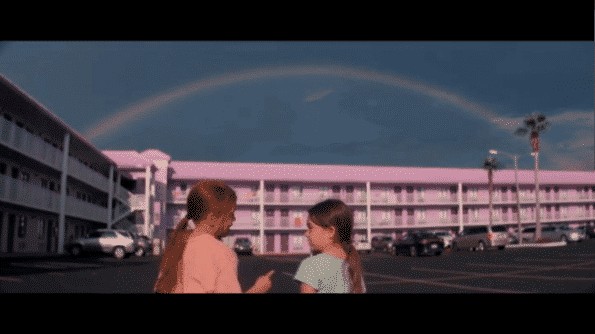 One of the things you have to love about Baker's films is there is no glamour to them. There isn't this sense of an outsider trying to recreate real authentic people or someone who doesn't know, or forgot, what it means to be poor working from their memories or imagination. What we are presented in The Florida Project feels like a borderline reality TV show – just with better acting.
Moonee and her group of Bebe's Kids seem like the type of kids you'd expect coming from someone like Halley and Ashley. Yeah, they have this certain amount of innocence, but also got some of the filthiest mouths you ever heard. Oh, and speaking of Halley and Ashley, they truly are stripped of Hollywood's glamorizing of what it means to be poor or impoverished. They don't live in some pseudo-fantasy like we see on Shameless where being poor is just a setup for jokes and hijinks. Those two are just surviving.
They can't afford rent, but thanks to a waitressing job, Ashley can make Bobby's $38 a night rent. Thanks to hustling wholesale goods to rich folk, with Moonee there as backup, because guilt leads to donations, Halley can make her rent. Then, with Ashley giving some food every now and then, there is the luxury of life.
And in general, at the motel Bobby manages, we see the kind of characters who usually seem manufactured to be real but similar to the extras Atlanta has, these people seem pulled from the street and offered money to just be themselves. I remember one, named Gloria, just wanted to tan topless by the pool and the way she interacted with Bobby made me wonder if her lines were even written. From top to bottom, we get people, not characters but seemingly everyday people.
On The Fence
So, Who Are These People?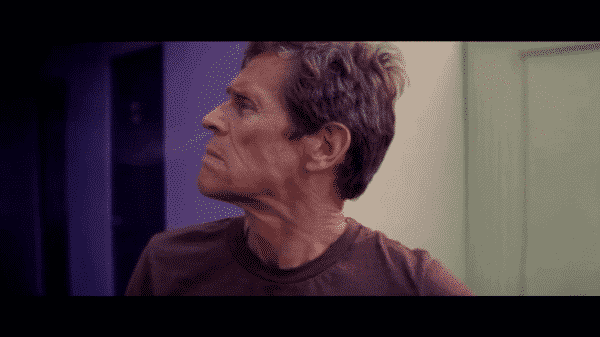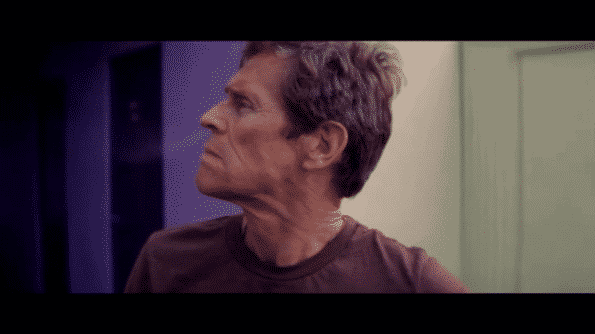 Really, you don't get anything from this film besides seeing Moonee and her crew being mischievous, Halley coming up with ways to pay Bobby his rent, and Halley being ratchet. There isn't any real character development, we don't learn how they ended up in this motel, what happened to the fathers of Moonee and Scooty, and what made Halley and Ashley the way they are. At best, you are just left with assumptions about how you figure people who live in motels, especially in Florida are.
Which is a bit of a double-sided coin. Based off this film and Tangerine, arguably what Baker gets praise for, in terms of authenticity, is met with the audience's stereotypes of certain people being confirmed. For during the time we spend with his characters, at least for this movie, it isn't like there is any attempt to refute any and all stereotypes you come up with. Now, I won't say that Halley and the rest aren't shown as human. We see them struggle, cry, laugh, get knocked down and back up again. Yet, I wouldn't say his movies are for the lazy minded. Unlike most films, there is this need for you to fill in the gaps rather than the film spell everything out for you.
Something which some may appreciate for they may feel like the movie isn't dumbing things down. Yet, at the same time, it does present you with a film which can at times feel aimless. Since, ultimately, you aren't sure what the goals of the production or characters are and watching their lives, day in and day out, does get dull over the course of two hours.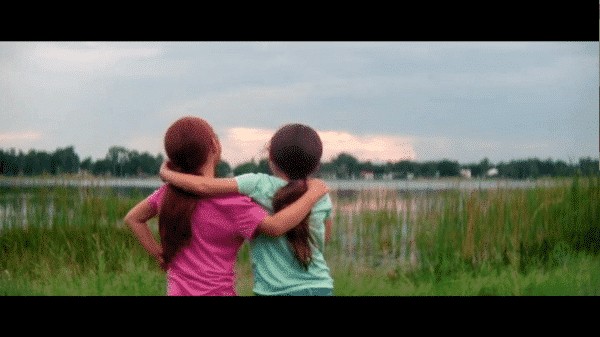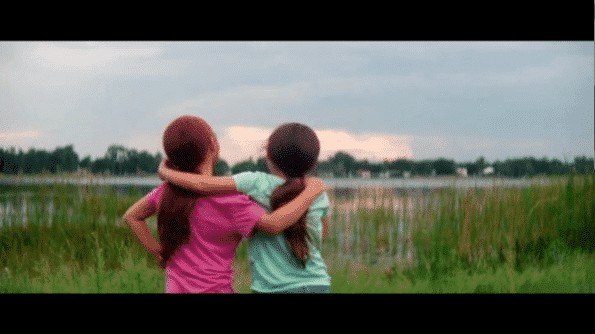 I honestly would like to see what Sean Baker would do with a mini-series. The way he finds relative unknowns with talent and charisma and seems to know how to present everyday people in a slice of life way, is quite intriguing. But, the only problem which may affect the success of that show is what negatively affects this movie: Lack of purpose.
Which is why this is being labeled mixed. Are the performances good? Yeah. However, until damn near the last ten to twenty minutes, you have no idea where this movie is going. Thus pushing you to feel like the film is a guest who just doesn't know when the hell to take their behinds home.
Stream or Buy
Follow Wherever I Look on Twitter or Like us on Facebook.