Jacob's Ladder (2019) – Summary, Review (with Spoilers)
Jacob's Ladder has performances which make you feel there should have been more to this film than what was delivered.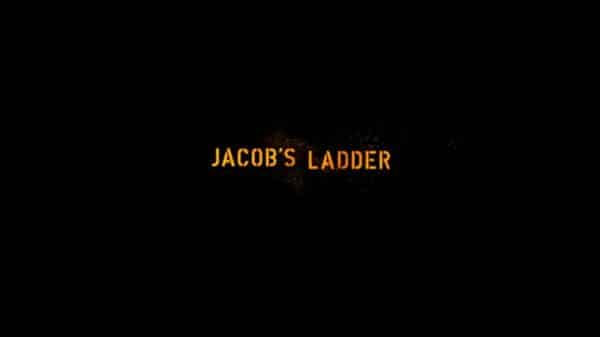 Jacob's Ladder has performances which make you feel there should have been more to this film than what was delivered.
---
Director(s)
David M. Rosenthal
Screenplay By
Jeff Buhler, Sarah Thorp
Date Released
8/23/2019
Genre(s)
Horror, Thriller
Good If You Like

Films Which Dive Into PTSD of Veterans
Difficult Relationships Between Brothers

Noted Cast
Jacob
Michael Ealy
Isaac
Jesse Williams
Sam
Nikki Beharie
Hoffman
Guy Burnet
Angel/Annie
Karla Souza
Images and text in this post may contain affiliate links which, if a purchase is made, we'll earn money or products from the company. Affiliate links and external links include an upward facing, superscript, arrow.
[ninja_tables id="24271″]
Follow Wherever I Look on Twitter, Like us on Facebook, Sign Up For Our Mailing List and Subscribe to the YouTube Channel.
Jacob's Ladder (2019) Plot Summary
From what it appears, Jacob has a perfect life. Sam is wonderful to him, he has a child, Gabe, with her that is happy and healthy, and after coming back from a war, he is now a trauma surgeon who is doing pretty well. However, then he starts seeing things, including his brother Isaac who he could have swore died – partly because of him. Yet, with Isaac alive, and many strange things happening, Jacob begins to go into a downward spiral. One which is party due to his guilt about what he did during and before the war, but is shown to be much more than that.
Highlights
You Want To Like It
When it comes to the performances, particularly Ealy and Williams, it makes you want to dig in and be invested in the film. From the complications of the brotherhood to the way, Williams portrays Isaac as someone with a severe form of PTSD, as much as you get this is a horror there is this sense of heart there. Especially considering how Sam plays a role in both of their lives and you wanting to see how they navigated her going from one brother to the next, as well as how their issues play a role in each other's trauma.
On The Fence
The Twist Just Doesn't Get The Traction It Needs
However, while Ealy, Williams, and Beharie push this idea this film could be something more, it doesn't gain traction. Whether we're talking about the drama those three have or the horror elements of the movie, nothing hits as it should. The film isn't that scary, doesn't really dive deeply into Jacob or Isaac's PTSD a bring depth into their fears, and push it on you as a viewer, and then when the twist happens, it isn't major enough for you to really notice. If anything, you think it is just part of Jacob's hallucination until you realize things aren't bouncing back to what you've seen for most of the film.
Then, as it confirms the truth, you are just left scrunching your face for the twist, ultimately, doesn't shock or pay off.
The performers of Jacob's Ladder try their best to make an outline of a script into more than it is. However, one can only build so much on a foundation which can't carry weight. Hence why, despite quality performances from Williams and Ealy, and notable potential, this is being labeled mixed. Jacob's Ladder could have a lot going for it, but it doesn't really take hold of the PTSD of its leads, their complicated relationship, or even its horror element. The writing too heavily relies on the actors who do what they can but are never given that permission, or ability, to reach the point of this film fulfilling its potential.
Jacob's Ladder (2019) Ending Explained
In the long run, the drug Hoffman has been giving out, without FDA approval, HDA, was actually being taken by Jacob. With that drug, many of his bad memories, like walking his team into an ambushed, were replaced with Isaac doing what he did. Also, in this drug-induced world, Jacob didn't lose Sam to Isaac, but he took Sam from Isaac. Thus Jacob's Ladder predominately is just Jacob under the influence until the high wore off. Hence him heading back to Angel, aka Annie in his dreams, for more of Hoffman's HDA.
But, with Isaac, the real Isaac, joining him and threatening to expose Hoffman, Hoffman threatens Isaac's life, so Jacob saves him. Unfortunately, it is by taking a gunshot, rushing Hoffman, and them both flying out a window to their deaths below.
Is A Sequel Possible?
Jacob is assumingly in heaven at the end of the film, based off the field he is in filled with light. So I would say a sequel is not possible or necessary.
You Want To Like It - 85%
The Twist Just Doesn't Get The Traction It Needs - 70%
---
Follow, Like, and Subscribe
Community Rating: 0.00% (0) - No Community Ratings Submitted (Add Yours Below)