Disclosure (2020) – Review/ Summary (with Spoilers)
---
Community Rating: 0.00% (0) - No Community Ratings Submitted (Add Yours Below)
---
This post may contain affiliate links and spoilers. Please read our disclosure policy.
---
While no film, no matter how many voices, can fully encompass what it means to be part of any community, "Disclosure" makes for an excellent entry point into trans history in media.
---
Director(s)
Sam Feder
Screenplay By
N/A
Date Released (Netflix)
6/19/2020
Distributor
Netflix
Genre(s)
Documentary
Duration
1 Hour 40 Minutes
Rating
TV-MA
Trigger Warning(s)
Rape scenes are shown throughout the film, alongside the murder of trans people (often implied) and vomiting
Noted Cast
Self
MJ Rodriguez
Self
Laverne Cox
Self
Brian Michael Smith
Self
Yance Ford
Self
Lilly Wachowski
Self
Susan Stryker
Self
Angelica Ross
Self
Jen Richards
Self
Rain Valdez
Self
Ser Anzoategui
Self
Elliot Fletcher
Self
Alexandra Billings
Self
Marques Vilson
This content contains pertinent spoilers.
Characters & Storyline
Plot Summary
Through a multitude of names, ranging from MJ Rodriguez and Laverne Cox, Brian Michael Smith and Yance Ford, to Lilly Wachowski and Susan Stryker, "Disclosure" brings you multiple points of reference when it comes to what it means to be trans, what forms both the opinion of trans people and cis-gendered, and the history of trans people being depicted on screen. And through maybe a dozen or more media personas, you are given a crash course in trans depictions as early as the 1900s, in which trans visibility was as toxic and problematic as Black visibility.
Which, in many ways, there are these consistent parallels for not only are many of the people who speak Black but because you get a reminder of what many marginalized communities face. The problem of, sometimes accepting being seen even if the way you are portrayed is traumatic. For it is in seeing someone who looks like you, a sordid story, one which features your culture, the history of your people, that is sometimes better than nothing.
And it is in exploring and sometimes criticizing even the most celebrated media, be it "Pose," "Paris Is Burning," or the many productions in which men being in drag became hits, that help you understand why who is behind the narrative is important. Not just in writing, but the acting. For, like someone taking off Blackface once the show is over, an actor stripping themselves of a trans identity presents the idea that their being is a costume. Thus creating a disservice to a life they can't set aside when it gets too difficult.
Collected Quote(s) & .Gifs
The more we are seen, the more we are violated.
When you are a member of a marginalized community, most of the film and television is not made with you in mind.
— Laverne Cox
One woman's armor becomes another woman's adornment.
Assimilation is the American narrative, and trans people make it really difficult for some people in the queer community to assimilate. So what happens? That section of the queer community is like, "You don't exist." Pfft.
— Yance Ford
You see a fierceness coming from the girls that are coming up now. That's because we understand we ain't got nothing to lose. I already done lost that job, I done lost that job. So I'm only gonna gain by being authentic and by telling the truth.
— Angelica Ross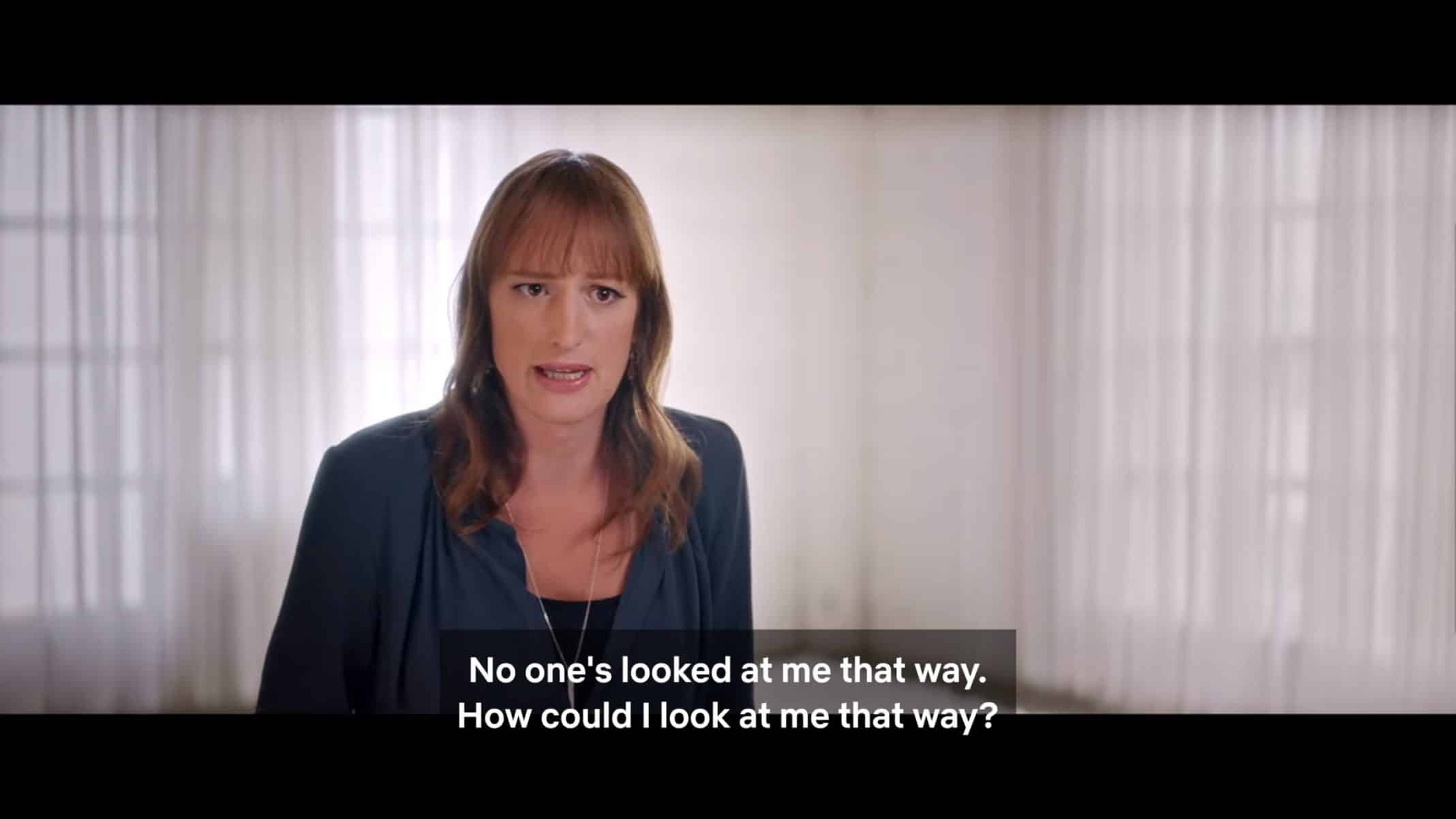 No one's looked at me that way. How could I look at me that way? I had to see it and now that I have, I want that.
— Jen Richards
Children cannot be what they cannot see. And it's not just about children. It's about all of us. We cannot be a better society until we see that better society. I cannot be in the world until I see that I am in the world.
— Yance Ford
Review
Highlights
It Breaks Things Down So Beautifully
"Disclosure" is the type of film you can imagine in a gender studies class, especially for film majors. For it does its best to be thorough in assisting both trans and cis viewers on the selected trans experience and how that experience was formed. Be it in noting the work of the racist and apparently also homophobic DW Griffith, the use of trans identity for a punch line through cross-dressing, and the problematic, awkward period of the modern age. The time when the surgery, the physical transition, became an obsession as trans actors found mainstream prominence and starring roles, rather than guest spots.
Also, Jen Richards, and some others, speak on why it is so important for trans actors to play trans characters. Particularly in high profile projects, and as you hear what she says, it really clicks into place why Jared Leto or Scarlett Johannsen playing trans roles, while this could lead to beautiful portrayals, it also creates a problem. With the issue being, it's a costume for them they can strip out off and then pick up an award. Meanwhile, for the rest, they are seen more but made more vulnerable since their depiction was outsourced. Also, now this cis person, back to being someone who adheres to the gender binary, is the face of a community they don't belong to, among other points.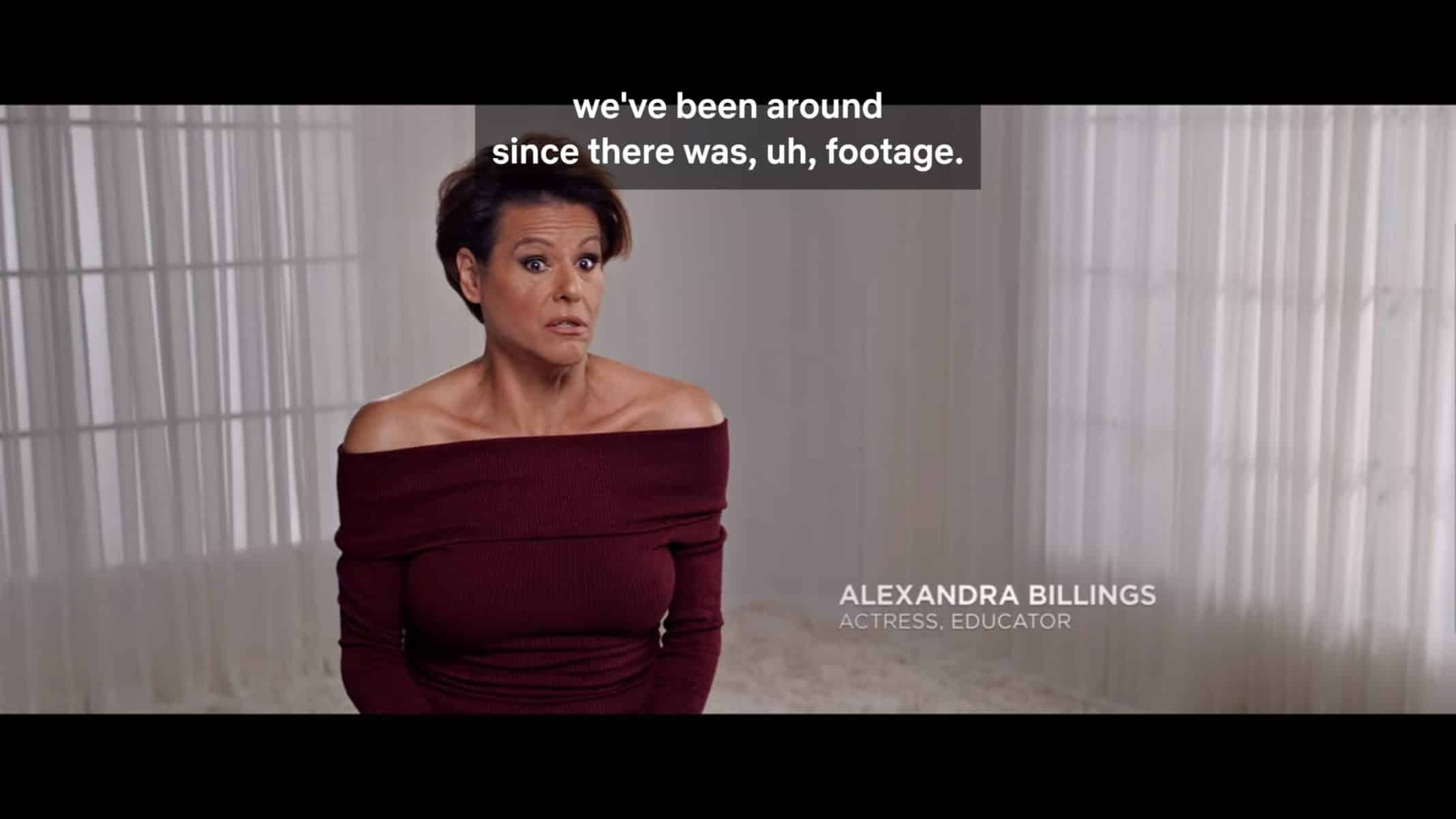 Thus, in an hour and a half, you get over 100 years of history, a cliff notes guide, that gives you so many starting points to learn more.
While It Doesn't Go Deep Into All Momentous Moments, It Tries To Nod To As Many As It Can With A Diverse Look
Another major plus is this documentary isn't geared to the scope of whiteness or the perspective of trans women. From Rain Valdez, the multitude of Black trans people, both identifying as male or female, and Ser Anzoategui, who is non-binary, you get a slew of diverse voices. Not just commenting on media focusing on white characters either. Movies like "Madam Butterfly" or the slew of Black men, from Flip Wilson's Geraldine to Jay Pharoah, in "White Famous," donning a dress, how femininity or trans identity were seen and how it informed opinions is explored.
There is also a period of the film dedicated to reality television. A genre which also has been influential and how, even on the messiest of shows, there was a sense of representation. Sometimes better than anything written before or during that time.
It's Critical When Necessary
But, even in highlighting documentaries like "Paris Is Burning" or talking about "Pose," there is a reminder that they represent progress, but still have room to grow. "Pose," for example, is noted to lack Black transmen and is continuing the erasure of their identity. "Boys Don't Cry" is brought up for its depiction of a trans-man, but also the film omitting a Black ally named Brandon who was part of the source material's story.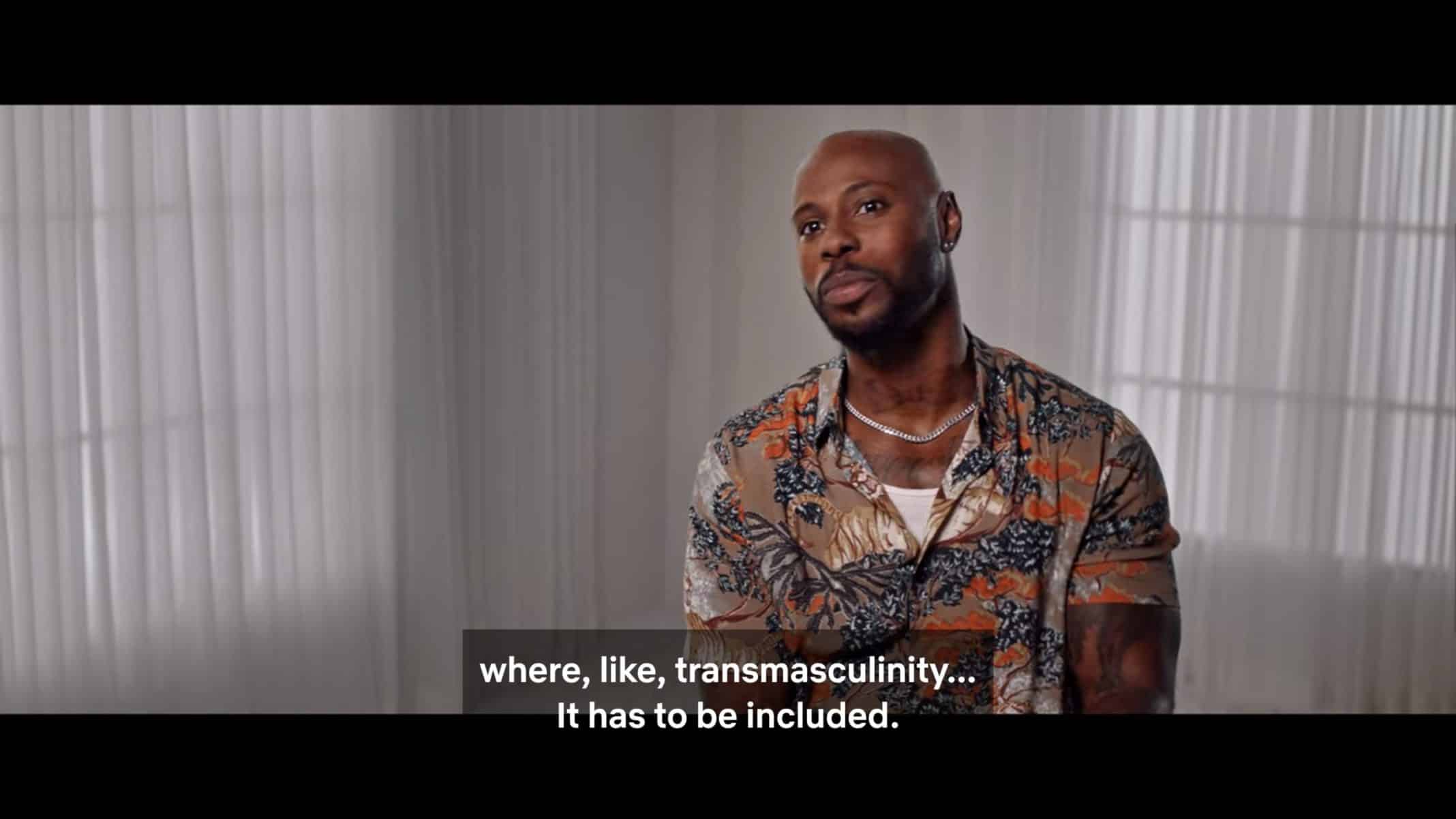 And with being critical of even the best shows and movies, you are forced to see that while always appreciative of getting more, and getting better, it doesn't mean television has peaked when focusing on marginalized voices.
On The Fence
There Are Times You Wish, For The Smaller Films, They Didn't Just Flash A Moment Or Scene
For example, we saw "Gun Hill Road," an indie trans film, amongst the many featured, and if I didn't see it long ago, I wouldn't have known what film popped up. And there are multiple instances where some get a nod, just to be included, but you could easily blink and miss that moment.
This was a little strange for me since part of the conversations had is how many who speak are the lucky ones, the exalted, but their progress means nothing if they are exceptions. So not having the ability to pause and write down a movie's name, hear a different or new story, compared to these productions with a budget, is a missed opportunity.
There Aren't Many Young Voices
With the mention of "Paris Is Burning" came the need for me to think about "Kiki," and with a clip featuring Jazz Jennings, I found myself forced to recognize how the voices of this are not the next generation. Many, be it Cox or Alexandra Billings, are established and maybe not excelling like their cis counterparts, but like the people in "Paris Is Burning," they have their role, their icon status.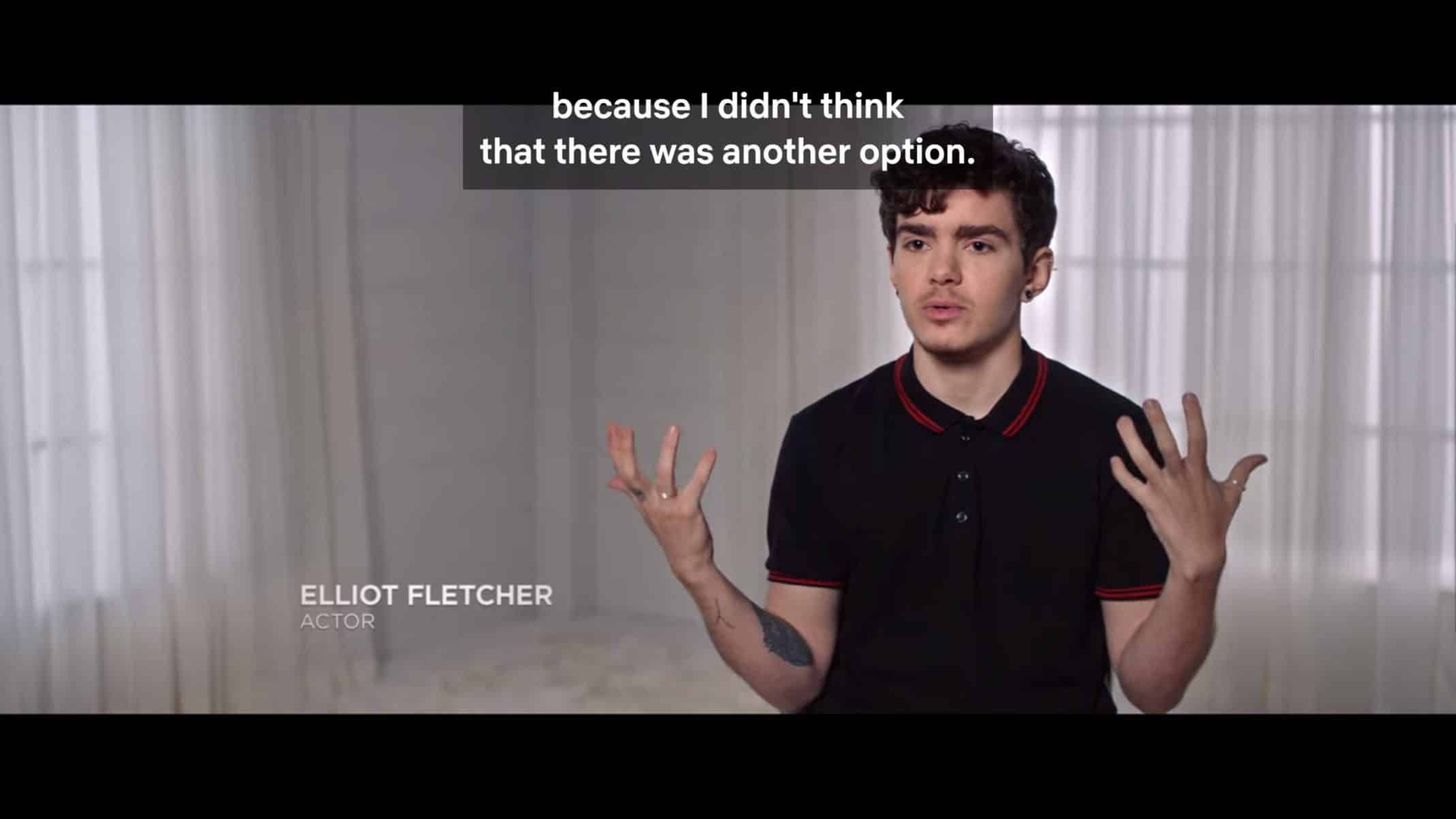 Making only Elliot Fletcher as any sort of up and comer represented a bit of a blind spot. Granted, maybe Jazz Jennings, Alex Newell, Hunter Schafer, Logan Rozos, and the many others who are benefiting from the road paved by Billings and others weren't available? But, the lack of voices for the next generation leaves you to wonder what's next, who's next, and who are the actors that will continue the work and benefit from the work that has already been done?
Overall Rating
Would Watch Again? – A Potential Classic
It isn't often we cover documentaries. The genre isn't necessarily one we're drawn to but after watching "The Trans List," "Laverne Cox Presents: The T Word," "Paris Is Burning," "Kiki," "Check It," "I Am Jazz" and trying to diminish our own ignorance, you have to recognize the beauty of the trans experience. And in many ways, "Disclosure" is a summary, a term paper, built upon so many that came before and being a guide for those who will come next.
[ninja_tables id="46802″]
It Breaks Things Down So Beautifully - 91%
While It Doesn't Go Deep Into All Momentous Moments, It Tries To Nod To As Many As It Can With A Diverse Look - 90%
It's Critical When Necessary - 88%
There Are Times You Wish, For The Smaller Films, They Didn't Just Flash A Moment Or Scene - 75%
There Aren't Many Young Voices - 74%
In many ways, "Disclosure" is a summary, a term paper, built upon so many that came before and being a guide for those who will come next.
Related Topics:
Alexandra Billings
,
Angelica Ross
,
Brian Michael Smith
,
Documentary
,
Elliot Fletcher
,
Jen Richards
,
Laverne Cox
,
Lilly Wachowski
,
Marques Vilson
,
Mj Rodriguez
,
Netflix Original
,
Rain Valdez
,
Sam Feder
,
Ser Anzoategui
,
Susan Stryker
,
TV-MA
,
Yance Ford