Unpredictable and outlandish is the only way to describe Marlon Wayans: Woke-ish, as he proves not just why the Wayans are one of the funniest families in comedy, but why he is one of the funniest comedians period.
---
Director(s)
Marcus Raboy
Screenplay By
Marlon Wayans
Date Released
2/27/18
Genre(s)
Stand Up, Comedy
Noted Actors
Himself
Marlon Wayans
Summary
At 45 years old, Marlon is still the goofy and all over the place actor we have seen for more than two decades now. He moves about on the stage as much as singers who dance at their concerts and his signature style of being comfortable with who he is allows him to take things to odd places. Such as being fictional gay civil rights icon, Martin Luther Queen. But alongside your usual assortment of jokes dealing with Trump, who can say the N-word, and Kardashians, there is also some heart.
As many of Wayans' peers say controversial things about the LGBTQ+ community, Wayans embraces them because he reveals his daughter came out to him at 15. And being that this is a comedy special, while there is a touching moment about loving his daughter no matter what, there is also jokes about it. Not at her expense, per se, but more so him talking about her trying a penis at least once and, being that he thinks his kids are so beautiful, both are going to get so much p****y.
Thus giving us a bit of a manic special which only Marlon Wayans could deliver, and making it kind of surprising this is but his first one.
Highlights
He's Just So Crazy
Wayans is a physical comedian. It isn't just about telling jokes with him, his whole body, the stage, the stool, everything is used to make his audience laugh. And being that Marlon isn't machismo in his performances, he has no issues coming off effeminate and, strangely, that is what leads to some of his funniest moments. Especially the Martin Luther Queen bit.
However, it isn't just that. The man, after he does some Trump jokes, and shouting out his past roles many love and know him for, ends up talking about OJ, how Black people needed a win, and hugging two random white women in his audience. Also a white man too, but just the act of him jumping off stage and doing that seems like some crazy alternative musician type of stuff. Not what you picture a stand-up comedian doing.
But again, Marlon is a Wayans. Arguably, that family has pushed more boundaries for Black comedians, if not comedians in general, than most legends. Arguably, as a collective, the only one who trumps them would be Richard Pryor and Eddie Murphy. As for everyone else, they didn't produce their own show, which gave birth to many big-time actors. They didn't make their own movies, of which the majority are either classics, period, or classics for urban audiences. Much less, produced a franchise which they may no longer be involved in, but actually made spoofs popular and commercial again.
On The Fence
There Is A Warm-Up Period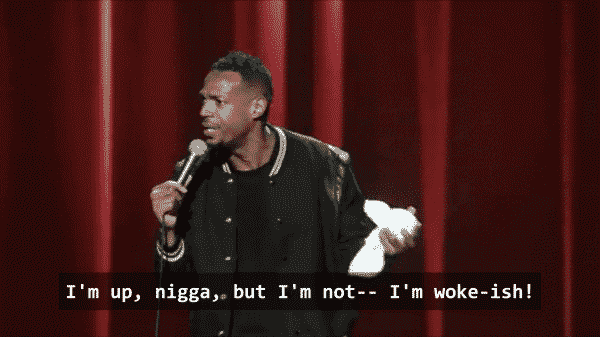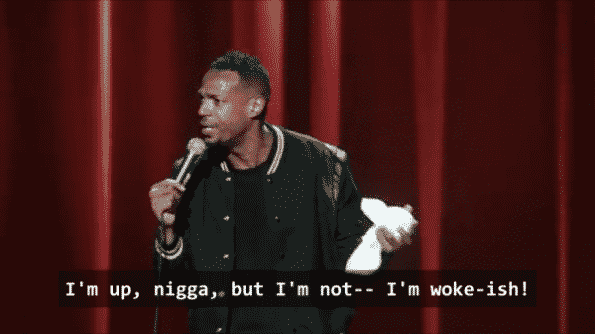 In the beginning, as Wayans is joking about rap and rappers needing their lyrics to grow up with them, Wayans is comical, but not necessarily funny. And as he starts talking about Kardashians, doing slavery jokes, and who gets a N***a pass, it makes you think this is going to be a disappointment. However, once the jokes get personal and you can tell they mean more to him than a laugh, they begin to get good. From the point of him talking about Black people needing a win to talking about his daughter coming out, Wayans hits his stride and hits you in the guy with nearly every joke he throws out there. Even if they're just transition jokes like him drinking some water so he won't faint like Wendy Williams did on TV.
Overall: Positive (Watch This)
While it takes Wayans a little bit to hit his stride, there are enough jokes in the warm-up period to get your diaphragm ready for when he is just hitting you with joke after joke like Tyson in his prime. Leading to why the positive label. Though his spoof movies haven't always been the best, Wayans proves that on stage, there is no denying his talent and that learning from the greats, including his family, has made him one of.
Making you hope that this is the first of many specials in his career and that he can keep his high energy performances up in future iterations.
---
Follow Wherever I Look on Twitter or Like us on Facebook.
---
Stream By Clicking The Link or Image Below
Marlon Wayans: Woke-ish | Netflix Official Site
Rollicking, outrageous and audacious, Marlon Wayans gets raw on racism, age-appropriate rap rhymes, gay rights, raising kids and even the Kardashians.