A Conversation With: Author Yoyo Opoku
In part one of my conversation with Yoyo Opoku, author of The Borrowed Wife, we go over the origins of the book, how her story transformed the narrative and the difficulties of being self-published. Inspiration Behind the Book With being a first-generation American to Ghanian parents, what Mrs. Opoku represents is a legacy and strong…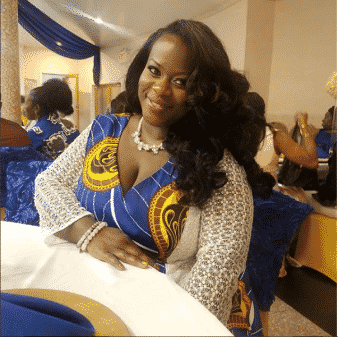 In part one of my conversation with Yoyo Opoku, author of The Borrowed Wife, we go over the origins of the book, how her story transformed the narrative and the difficulties of being self-published.
---
Inspiration Behind the Book
With being a first-generation American to Ghanian parents, what Mrs. Opoku represents is a legacy and strong heritage. One which, growing up in America, wasn't represented with the richness in her household. The insults from the outside world, like "African booty scratcher" were taunts and when Africa was brought up in conversation, it was associated with slavery and being a ruined continent.
She wanted to change that.
So, The Borrowed Wife originally was a bit of a memoir. One chronicling her life and growth as a person, a woman, a mother, and a wife. Making sure that her people were, in no way, left behind. Hence why characters like Abla, who plays Vida's sister, are made to pay homage to Mrs. Opoku's sister and the eternal influence of her mother. For, as she noted in our conversation, while she could have very well had them speaking in plain English like Vida, that would have stripped from them who they are. It would have taken bits of their culture, her culture, and not only taken away the authenticity involved but also make it seem there wasn't pride.
Which there is in abundance. In The Borrowed Wife, references to Ghana culture are littered throughout. With the added dash of empowering African women. Especially in terms of being open about sex and empowered by not just being desired by men, but recognizing you are desirable period. In fact, because of her mother's openness on the topic, that is one of the main reasons Mrs. Opoku's lead character, Vida, is open about her sexuality with no shame. As well as the book's approach to the topic.
Sitting Down And Writing The Book
As of our conversation, this book was 10 years in the making. Something which got put on the back burner because life happened. Mrs. Opoku got married, had kids, boys at that and, simply put, life happened. Yet, approximately two years ago, as thoughts about her legacy came to mind, so did finishing what she started.
Which, as noted, led to a memoir. However, then it was decided to shift things into something still rooted in realness, but more fictional. Making it so the book was more an embellished version of Mrs. Opoku's life vs. a retelling. Leading to the book becoming a lengthy piece which, admittedly, she did sometimes desire to cut down.
However, after working with her editor, she realized that by cutting this story, that topic, or not noting Vida's inner thoughts, it watered down the richness of the story. It took away bits and pieces of you having a direct connection to the character, her community, and what she was going through. So, while the book which is to follow this one will be shorter, the length of The Borrowed Wife is made to satisfy your senses and layout a complete world.
Self Publishing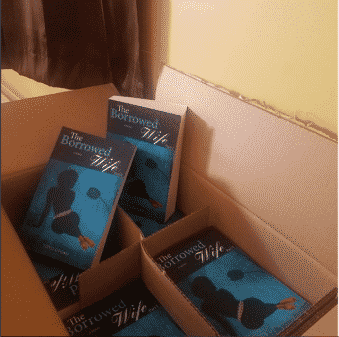 With the process of getting published not clear cut and dry, so begin the process of self-publishing. Under the self-made banner of Red Stilettos and Crayons, so began the printing of books and the marketing of the books. Which meant having to work the internet for her benefit. In fact, that is how we got acquainted with Mrs. Opoku. From what she tells us, for an entire month she sent at least 10 to 15 e-mails a day, pursuing through Amazon, to find people who were like-minded readers who she believed would enjoy the book. Also, she contacted book clubs, and taking on the role of marketer also is what slowed down the follow up to this book, Husbands on Hold.
Husbands on Hold
A prequel to The Borrowed Wife, the book Husbands On Hold, technically, was supposed to be done by Valentine's Day and out by now. However, it's new release date… you'll hate to wait for part two to find out about. But, as for what Husbands On Hold is about? Well, it's a prequel from Julius' point of view and develops who he is with Vida only coming into play within the last two chapters. So for those who want the full story, anticipate this next entry.
---
---
---
Follow Wherever I Look on Twitter, on YouTube, and Like us on Facebook.
---
---
Follow, Like, and Subscribe
Community Rating: 0.00% (0) - No Community Ratings Submitted (Add Yours Below)