Recently, writer/director Bootsy Riley has been in the news due to comments about his film not getting an international release. Let's talk about that.
---
| | |
| --- | --- |
| Category | Movies, Entertainment |
Summary
Long story short, like Tyler Perry and many before him, Bootsy Riley doesn't understand, and isn't happy about, his film being limited to the US only. The reason behind it? Well, distributors don't feel "Black movies" don't do well internationally. He argues though, non-Black movies go international and bomb all the time. So, how come his doesn't get the chance to buck the trend and dow well?
Question(s) Left Unanswered
Does Annapurna have the money for an international release?
Let us begin by noting previous Annapurna films, that they distributed locally, did not get international releases. Detroit didn't, Brad's Status and Professor Marston & the Wonder Women did not head across the Atlantic, much less the Pacific Ocean. So it isn't like Sorry To Bother You is an exception. If anything, it is staying on trend. But, let's say they wanted to change that since Sorry To Bother You has made around 5x its budget, domestically, as of this article. Can you imagine how much that would cost?
First and foremost, and I say this without any shade, you have to question the star power of the actors. Tessa Thompson, thanks to her role in Thor: Ragnarok, arguably is the biggest name. However, there is the need to question if her role in that movie could translate to making Sorry To Bother You something people felt compelled to see. Then, there is everyone else who mostly have a presence on television.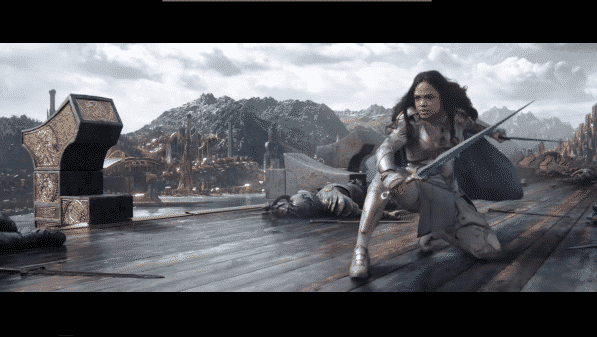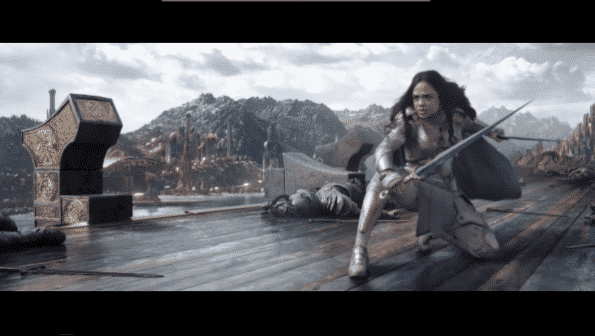 For Lakieth Stanfield with Atlanta, while he has a pedestal on that show, at the same time he is not the one highlighted during awards season which could up his international presence. Then, with Omari Hardwick, again, no shade, while he has a long and respectable career, Power was sort of a breakout role for him. Also, that is a Black show. Leading to the desire to bring up Terry Crews, since White Chicks and Brooklyn Nine-Nine remain popular, but he is barely in the movie.
So, that would mean, from a budget which was around 3 million, it would have to be raised to 6 or more to market internationally. Not just to make people aware of the movie, but raise the profile of the actors in an international marketplace.
How Much Could This Really Make Overseas?
Leading to the next issue: Local Theaters.  As noted in "The Week," while international markets usually have it where the theater makes more than the distributor, it is per agreement. So, imagine a company like Annapurna. A company which has avoided distributing outside the US and has yet to hand over their rights internationally. What clout do they have for a good deal? Unlike Disney, or even A24, since Moonlight gets brought up in comparison, they haven't had box office success or internationally recognized awards. So, the theaters have all the power and more than likely, since "Black films don't do well" they would probably want such a huge cut that Annapurna would likely not make much, if anything.
Was There Every A Conversation About A International Release?
And speaking of agreements and arrangements, there is also the need to question that, when Riley and the rest of his producers signed with Annapurna, was there even an international release in conversation? As is said when it comes to the #TimesUp movement, part of the problem is that certain conversations are not happening. If Riley wanted an international release, surely there should have been a conversation is Annapurna could handle that or if, with another distributor, they could arrange that.
Now, based on Riley's tweet alone, who knows if this came up. But, is it something which needs to be asked.
Considering The Internet, Is A International Theater Release Just About Ego and/or Money?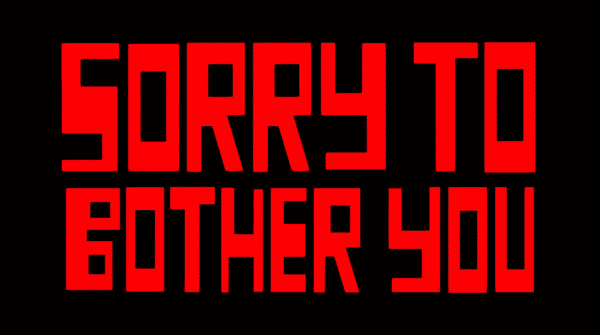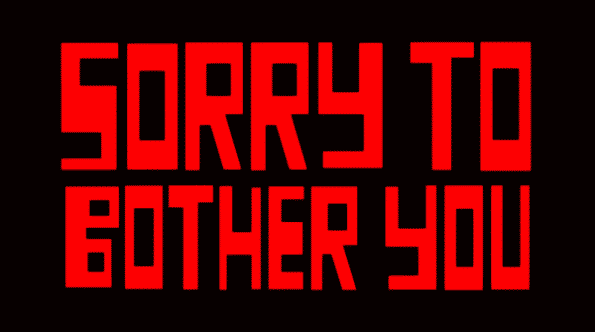 When I saw How To Talk To Girls at Parties, John Cameron Mitchell did a Q&A afterwards. One of the things he mentions is his love for cinema and the movies. Leading to the question, for this situation, is this all about ego? Is it the same issue people have with Netflix where they think, just because a theater has their movie, it means it gets to be a special snowflake vs. one part of a package of hundreds? If not, "the experience isn't the same?"
Because, let's be frank, one of the few benefits of going to the movies is because of the big screen and sound – also not having to wait months to see a movie in the comfort of your own home. Well, and maybe the chairs, if you are willing to kick out $4 – $10 more dollars. Outside of that, unless you are seeing a sci-fi epic, or fantasy, that big screen and sound system doesn't really add much. Also, watching a movie with a group of 50+ people is a mixed bag. It's like riding public transit. You just hope people respect your space, time, and the fact you paid money too. And, if they do talk, you hope it is something funny or speaks in alignment with your own frustration.
Getting back on topic though, I would think the goal more so would be, if it got a domestic release, begin talking about it being available online internationally. That is, unless Riley is just thinking about the money. Which would be understandable for financial hits mean more power than a recognizable name. However, at this point of Riley's career, him getting more than a bit of a summer boom, with articles like this and others, should be the goal. For let's be real, with how weird Sorry To Bother You is, and this is recognizing I labeled this as "worth seeing" did anyone think this would be huge? Was anyone expecting Moonlight or even Tyler Perry numbers? Leading to the final nail in the coffin: The film didn't even blow up domestically so what would lead anyone to think someone would spend what little profit they got to take this international?
Follow Wherever I Look on Twitter or Like us on Facebook.
Source(s)
The Grio: Source of Original Story
Box Office Mojo: Annapurna Pictures Domestically Distributed Movies
The Week: How Much Of Your Ticket Goes To The Theaters & Distributors