Welcome To The Blumhouse (2020 – Amazon) – Preview
Throughout October, Amazon, in partnership with the legendary horror studio Blumhouse, is releasing a series of twisted films, focused on people of color. Check them out!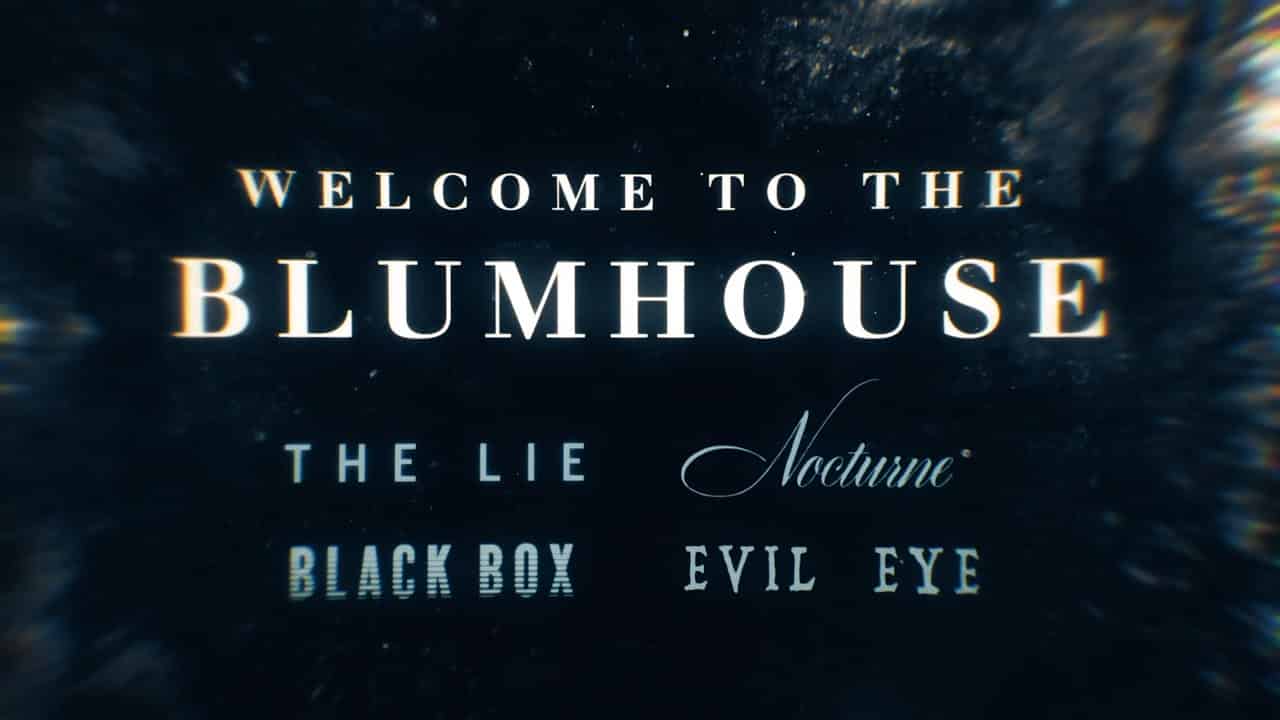 Throughout October, Amazon, in partnership with the legendary horror studio Blumhouse, is releasing a series of twisted films, focused on people of color. Check them out!
---
Black Box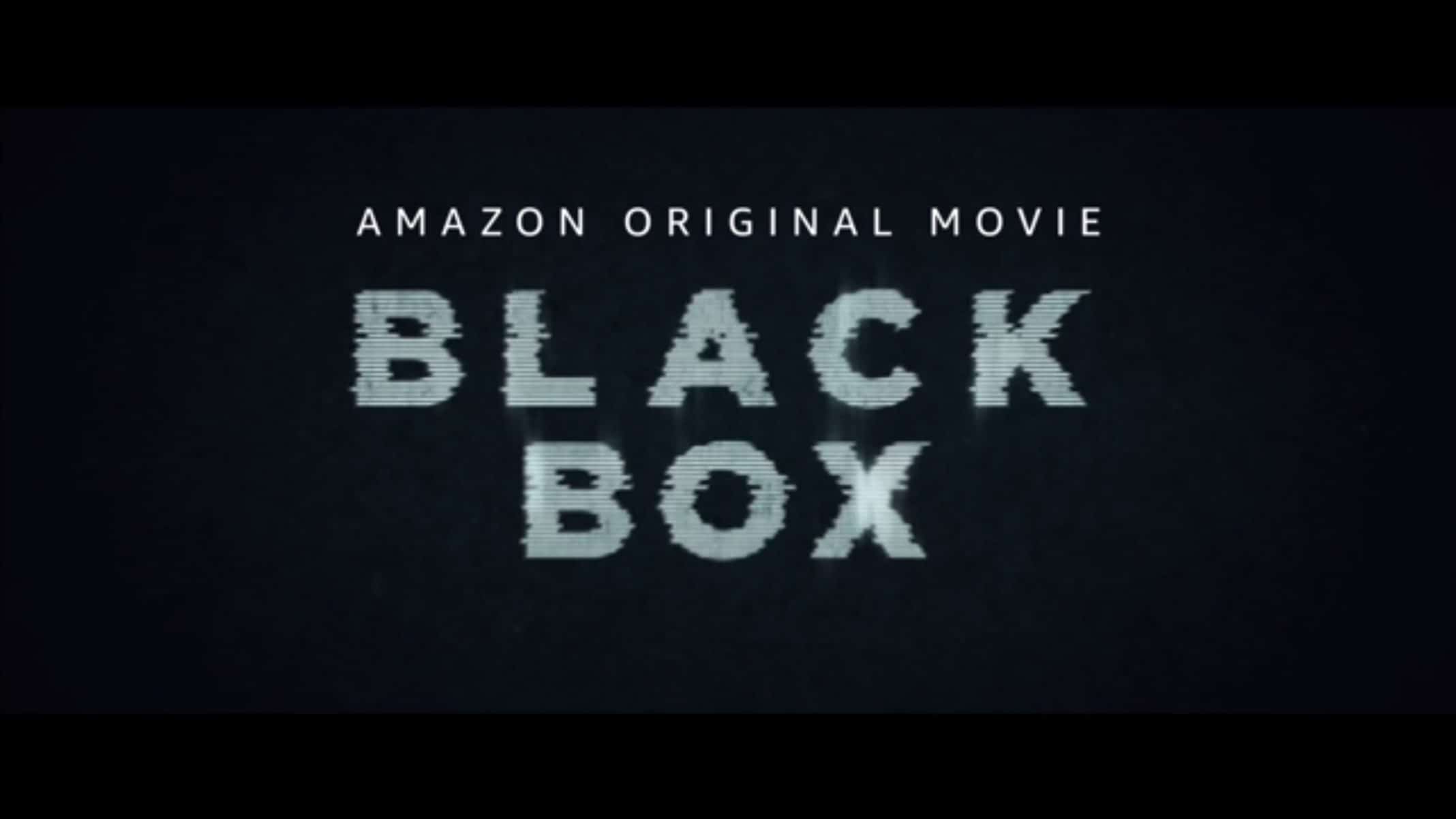 Director(s)
Emmanuel Osei-Kuffour Jr.
Writer(s)
Emmanuel Osei-Kuffour Jr. and Stephen Herman
Release Date (Amazon Prime)
10/6/2020
Noted Cast Members
Nolan
Mamoudou Athie
Ava
Amanda Christine
Dr. Lillian Brooks
Phylicia Rashad
Gary
Tosin Morohunfola
The Backwards Man
Troy James
Official Synopsis
Having lost his wife and his memory in a tragic car accident, news photographer Nolan Wright (Mamoudou Athie) is desperate to regain a sense of normalcy for both himself and his young daughter Ava (Amanda Christine). So when brilliant neuropsychiatrist Dr. Lillian Brooks (Phylicia Rashad) invites him to participate in an experimental treatment that might reverse his condition, he agrees. Using a hypnosis-inducing device called the Black Box, she unearths lost memories, allowing patients to re-experience them first-hand. But the memories Nolan experiences reveal a much darker past than he anticipated. Even more terrifying is the disfigured creature that threatens to kill Nolan in his surreal dream-state. A haunting descent into one man's shattered psyche, "Black Box" is a high-tech thriller that poses the question: Do we run our minds or do our minds run us?
Cast Guide
Note: Descriptions are partly based on presumptions from images and/or other press materials.
Nolan (Mamoudou Athie)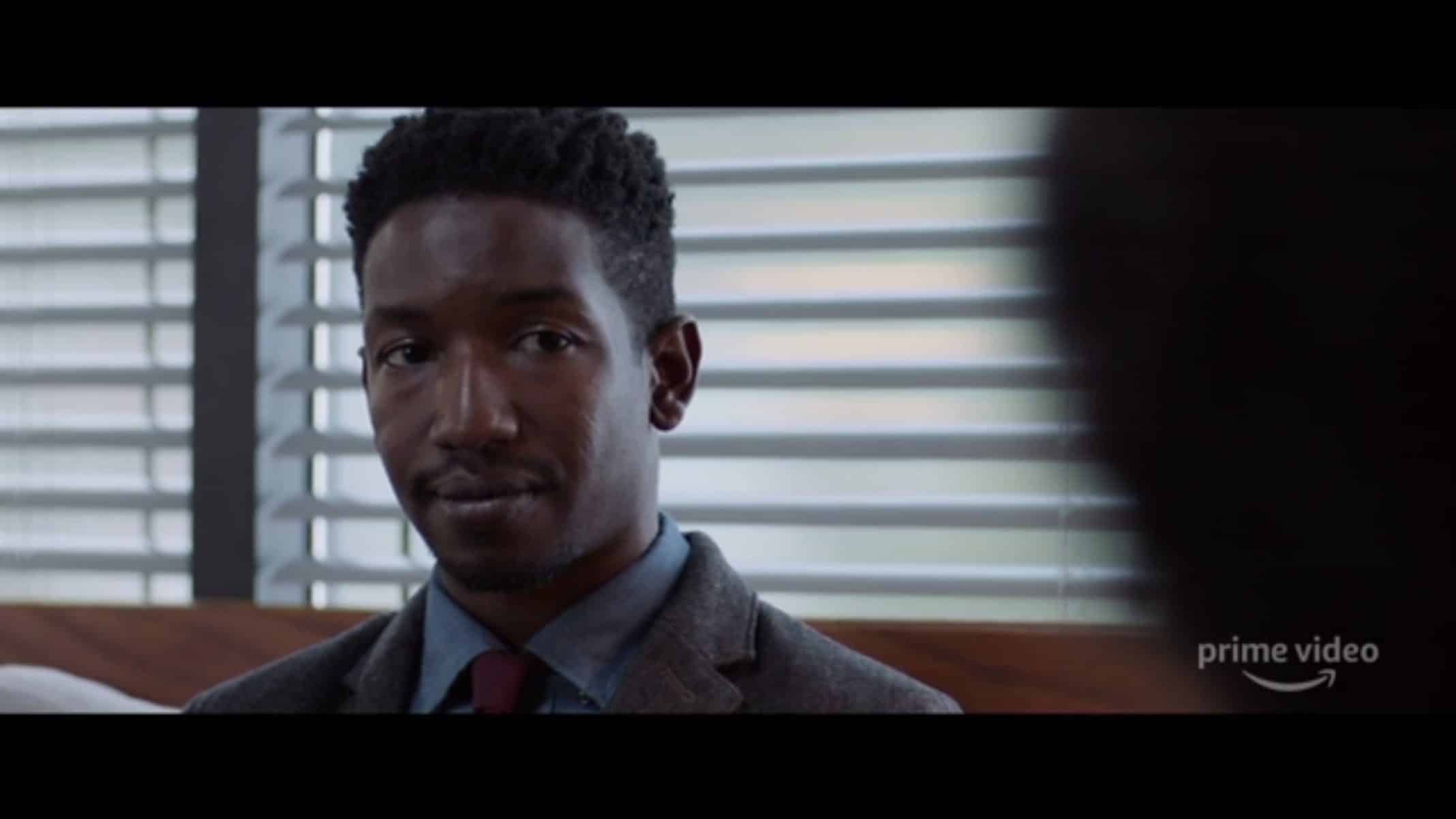 Recently widowed, Nolan is struggling with not just grief but memory loss. Which, when it comes to raising his daughter Ava, is creating a bit of a struggle. Especially due to him having brain damage that is causing a personality shift. For the things he once enjoyed, he has no desire to do. Leaving him quite desperate.
Ava (Amanda Christine)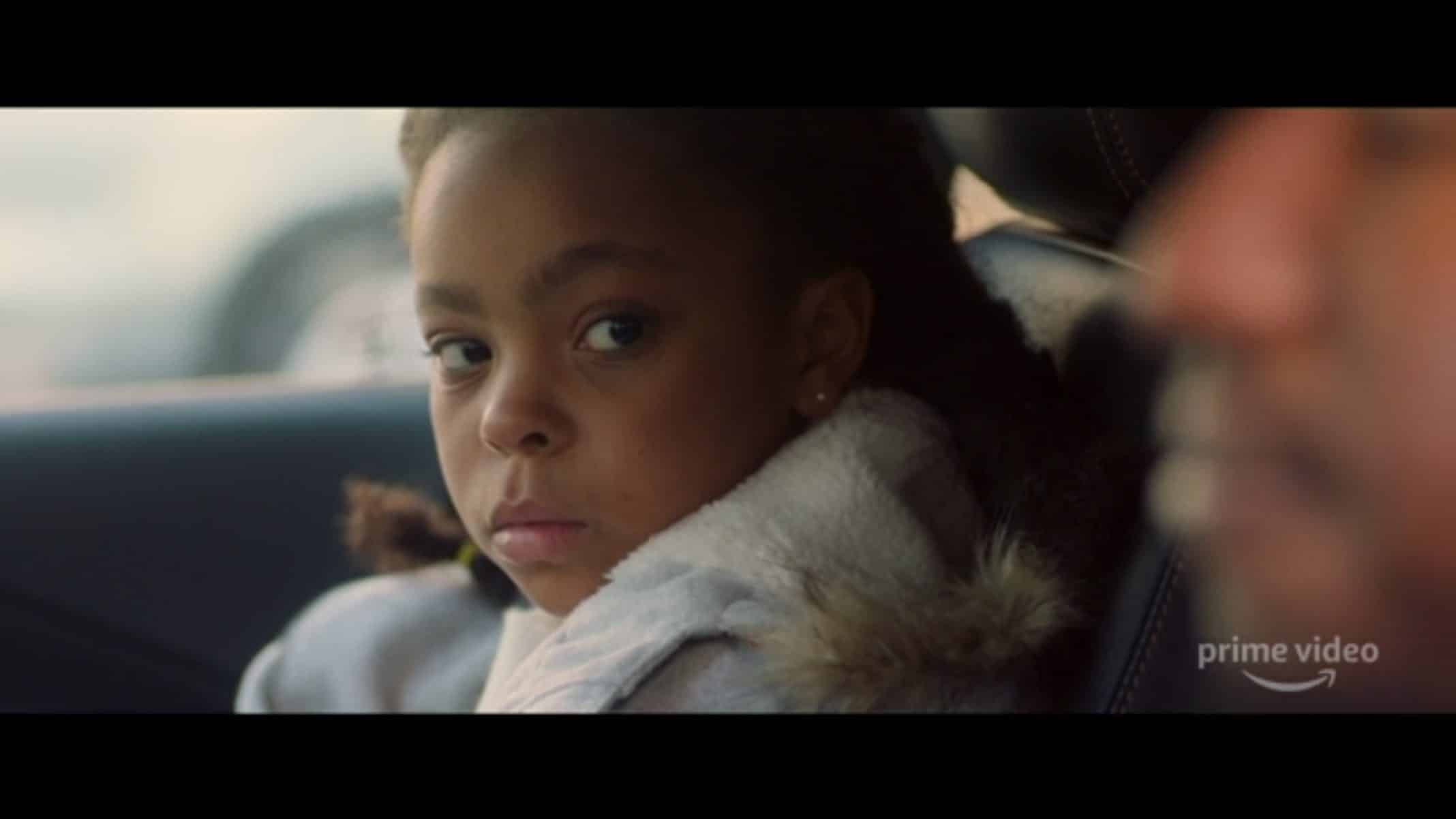 Ava is Nolan's daughter, who is the reason behind him going to Dr. Brooks.
Dr. Lillian Brooks (Phylicia Rashad)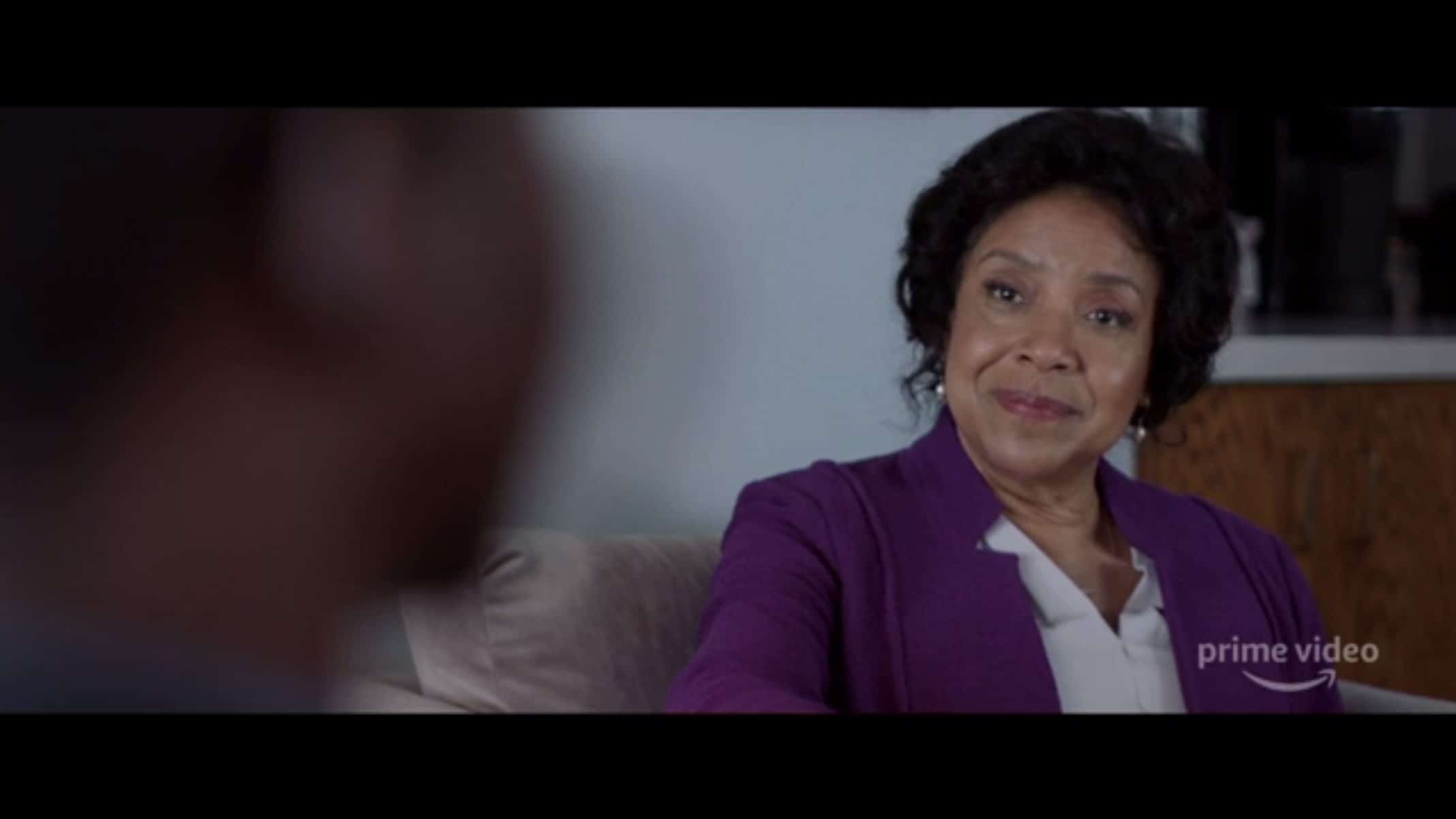 A pioneering neuropsychiatrist who has created a device known as the "Black Box." A device that is supposed to help him with his memories but has a nasty side effect.
Gary (Tosin Morohunfola)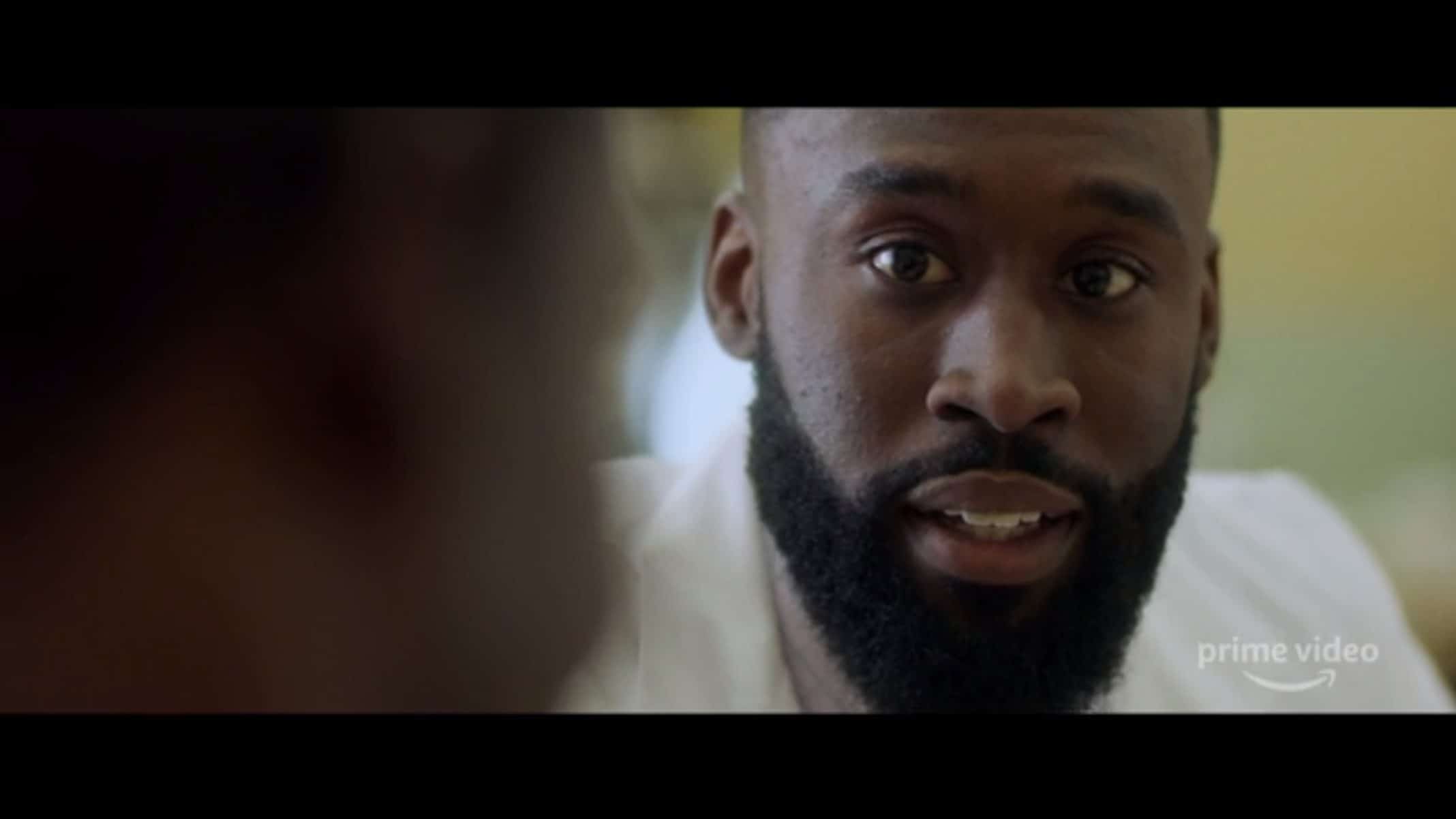 Nolan's best friend.
The Backwards Man (Troy James)
The Backwards Man is an entity whose existence is the side effect of Nolan's Black Box therapy.
First Impression
Is this a horror film featuring Black people without the use of racism? Did you ever think we would ever see one of these?! Sarcasm aside, in the press notes, it is said this is supposed to have a vibe that mixes "The Pursuit of Happiness" and "Black Swan," in terms of Nolan with his daughter and then his Black Box treatments. To us, this sounds like a best of both worlds scenario, but so comes the need to worry if both sides will be equal? Will the father/ daughter element, the catalyst for the therapy, be as good as the horror elements or just a ends to a means? Find out October 6th only on Amazon Prime.
Evil Eye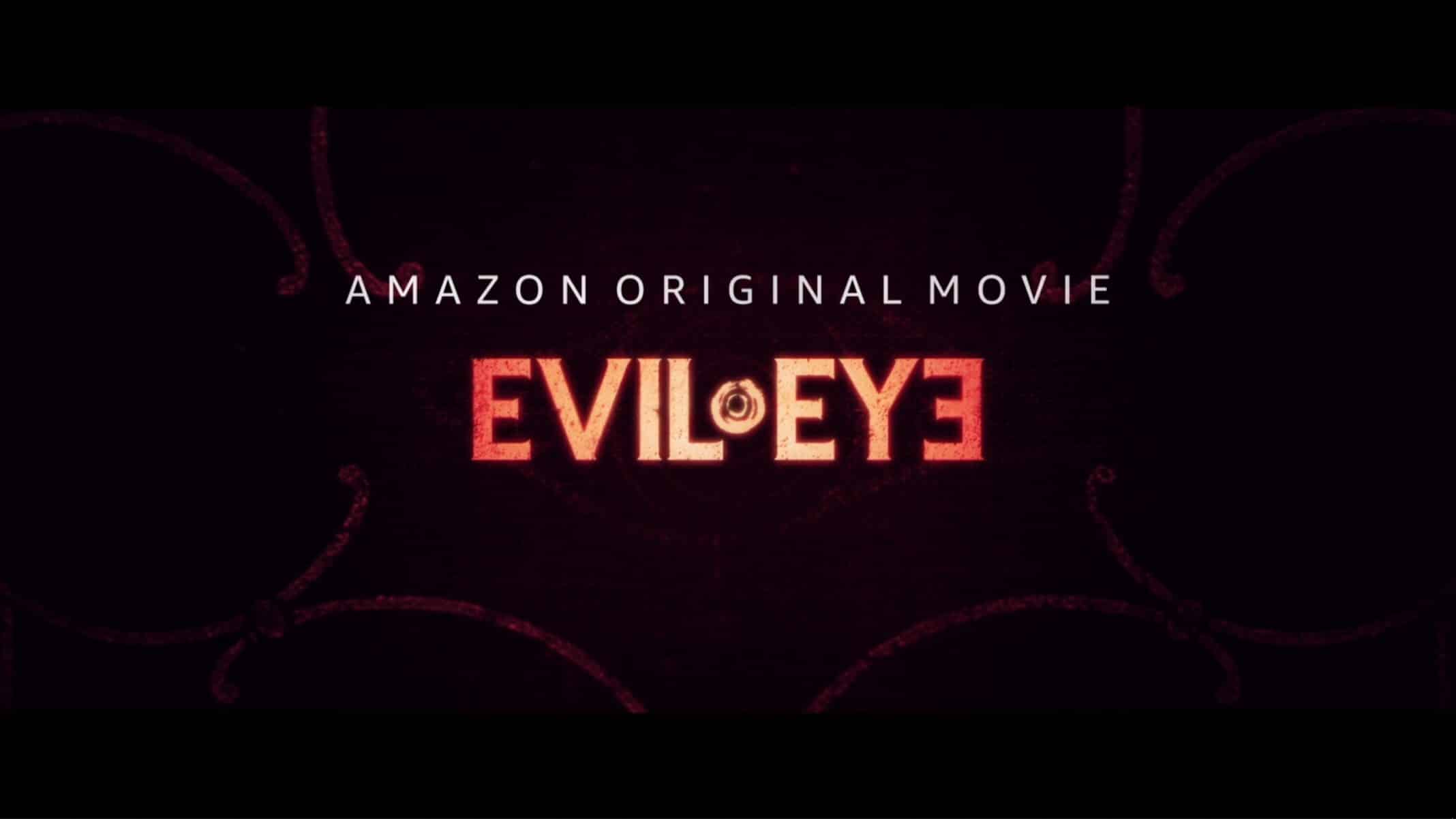 Director(s)
Elan Dassani, Rajeev Dassani
Writer(s)
Madhuri Shekar
Release Date (Amazon)
10/13/2020
Noted Cast Members
Usha
Sarita Choudhury
Pallavi
Sunita Mani
Sandeep
Omar Maskatia
Official Synopsis
At home in Delhi, India, proud parent Usha Khatri (Sarita Choudhury) is overjoyed when her daughter Pallavi (Sunita Mani) calls from New Orleans with news she has met someone special. But as Usha learns more about Pallavi's wealthy boyfriend Sandeep (Omar Maskati), she becomes convinced something more nefarious than chance brought the young couple together. When Pallavi announces her engagement to Sandeep, mother and daughter are forced to confront dark family secrets and a terrifying supernatural force in this stylish psychological thriller.
Cast Guide
Note: Descriptions are partly based on presumptions from images and/or other press materials.
Usha (Sarita Choudhury)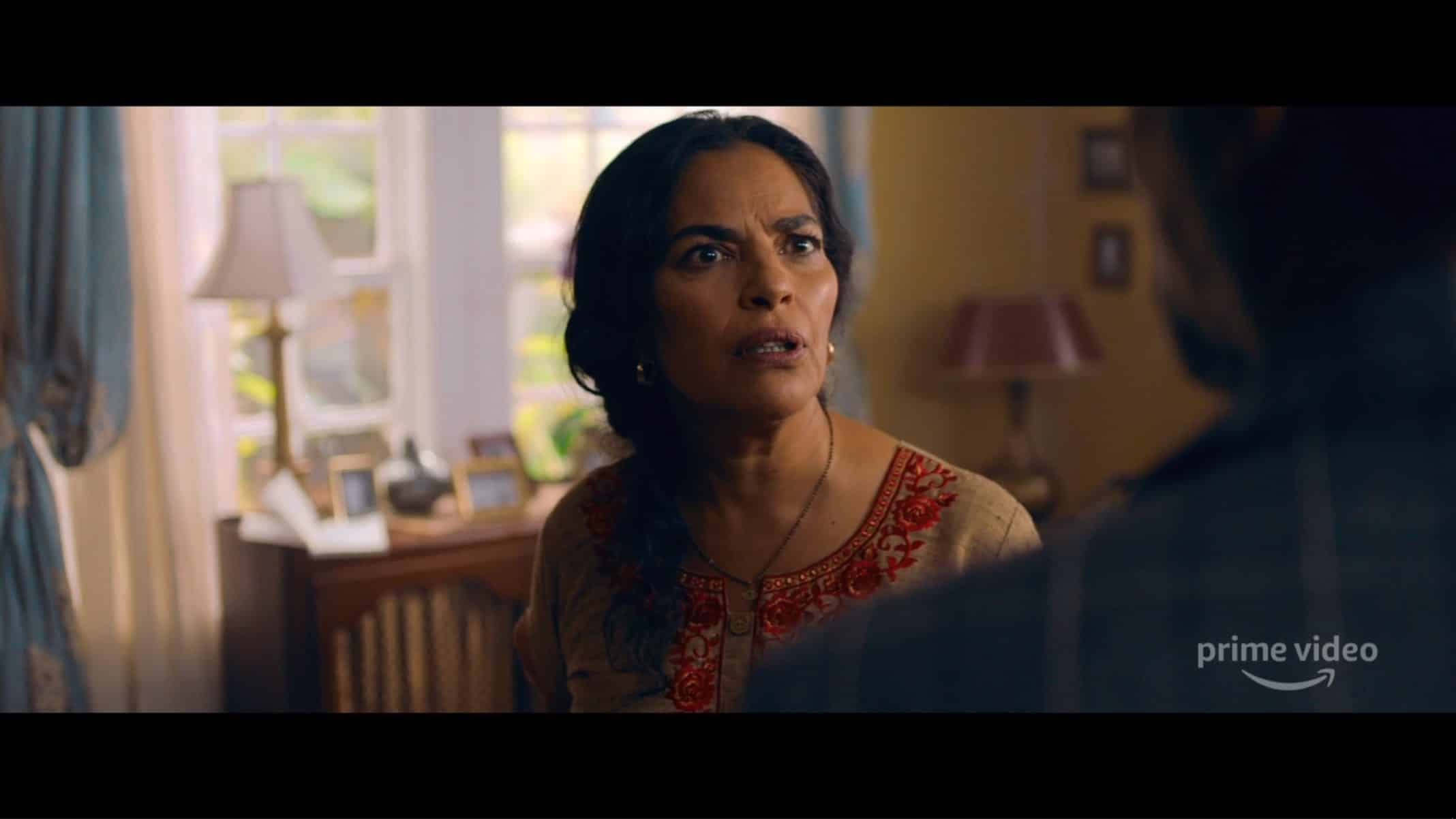 Pallavi's mother, who lives in New Delhi, who is haunted by a past abusive relationship and while loving her daughter finding someone, thinks something might be off.
Pallavi (Sunita Mani)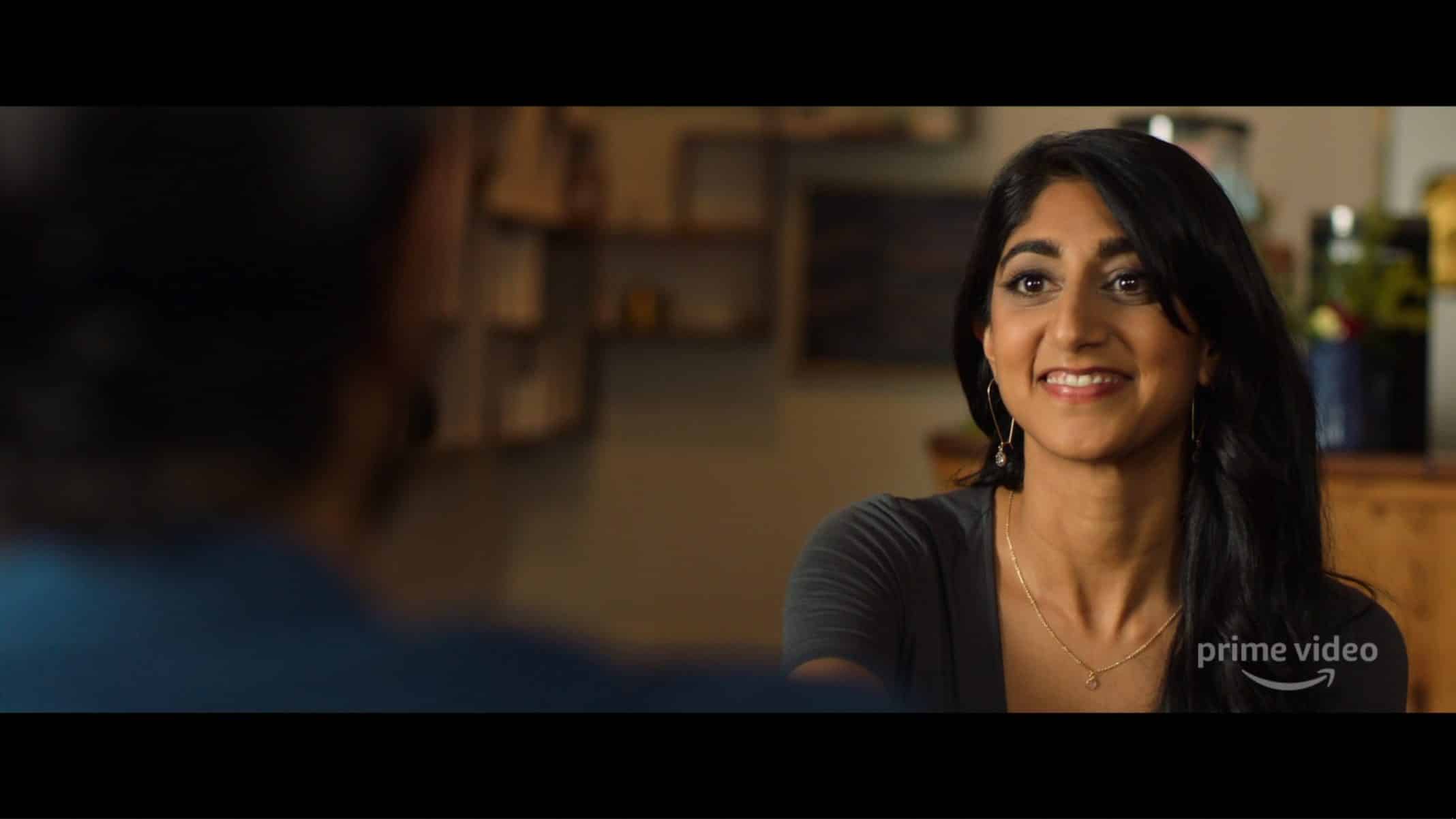 Pallavi is Usha's daughter who is currently living her life in New Orleans and has just begun dating someone special enough to let her mother know of his existence, Sandeep.
Sandeep (Omar Maskatia)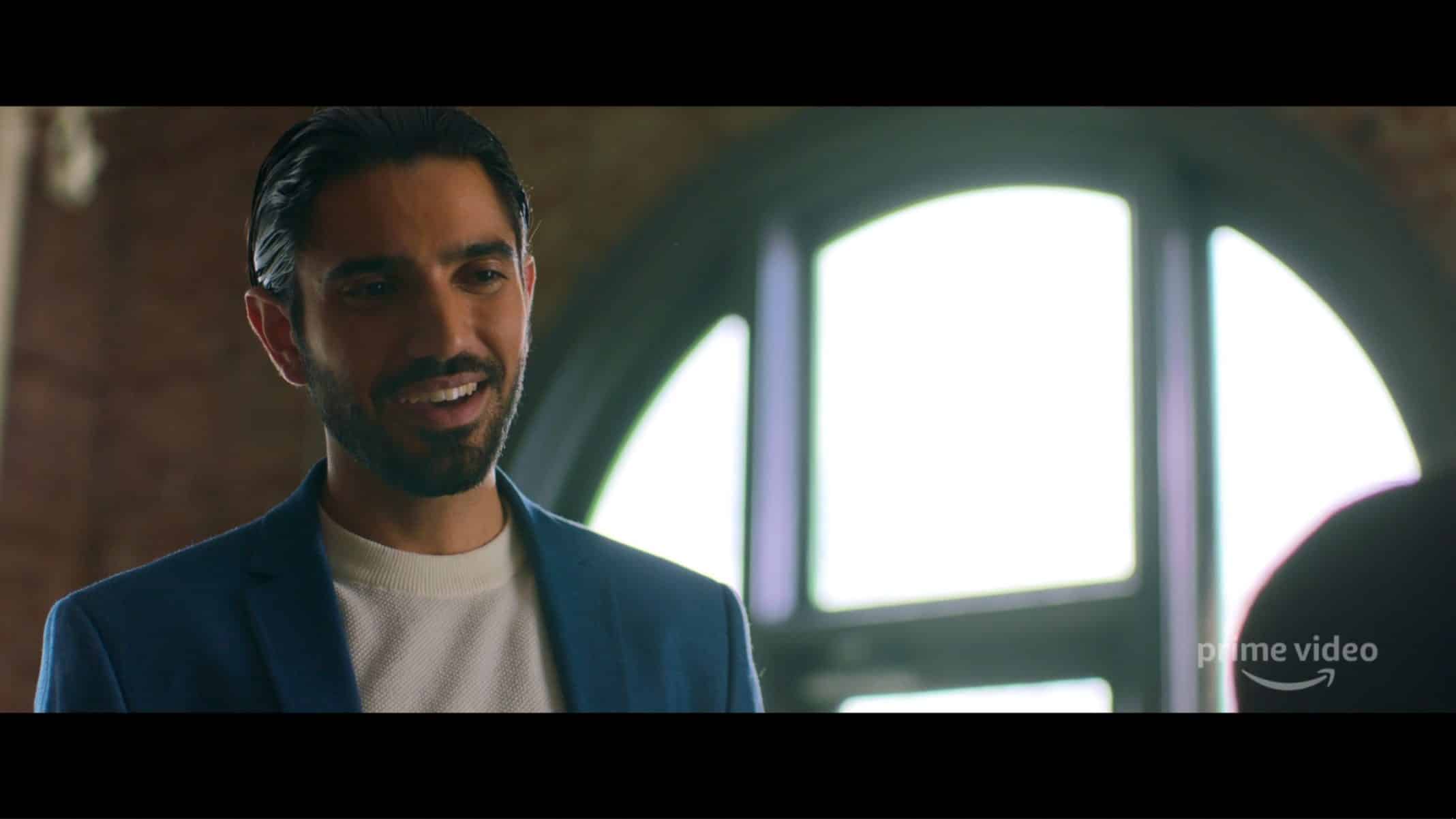 In the beginning, Sandeep is rich and likely the man of any woman's dreams. However, between gaslighting and other actions, prince charming turns into a nightmare.
First Impression
It should be interesting to watch a comedian like Sunita Mani be in a horror movie. Especially since this isn't a horror-comedy. Mind you, it is noted that this will genre blend, but while Mani's light and jokey persona will be included, as time goes on, things shift. But, like with "Black Box," there is a split here, and it is between Pallavi's life and her mother's, and it pushes you to wonder if they'll have equal footing or not. Never mind, as the film shifts genres, will it make us enjoy each one after the last or long for the former as the movie goes on?
Nocturne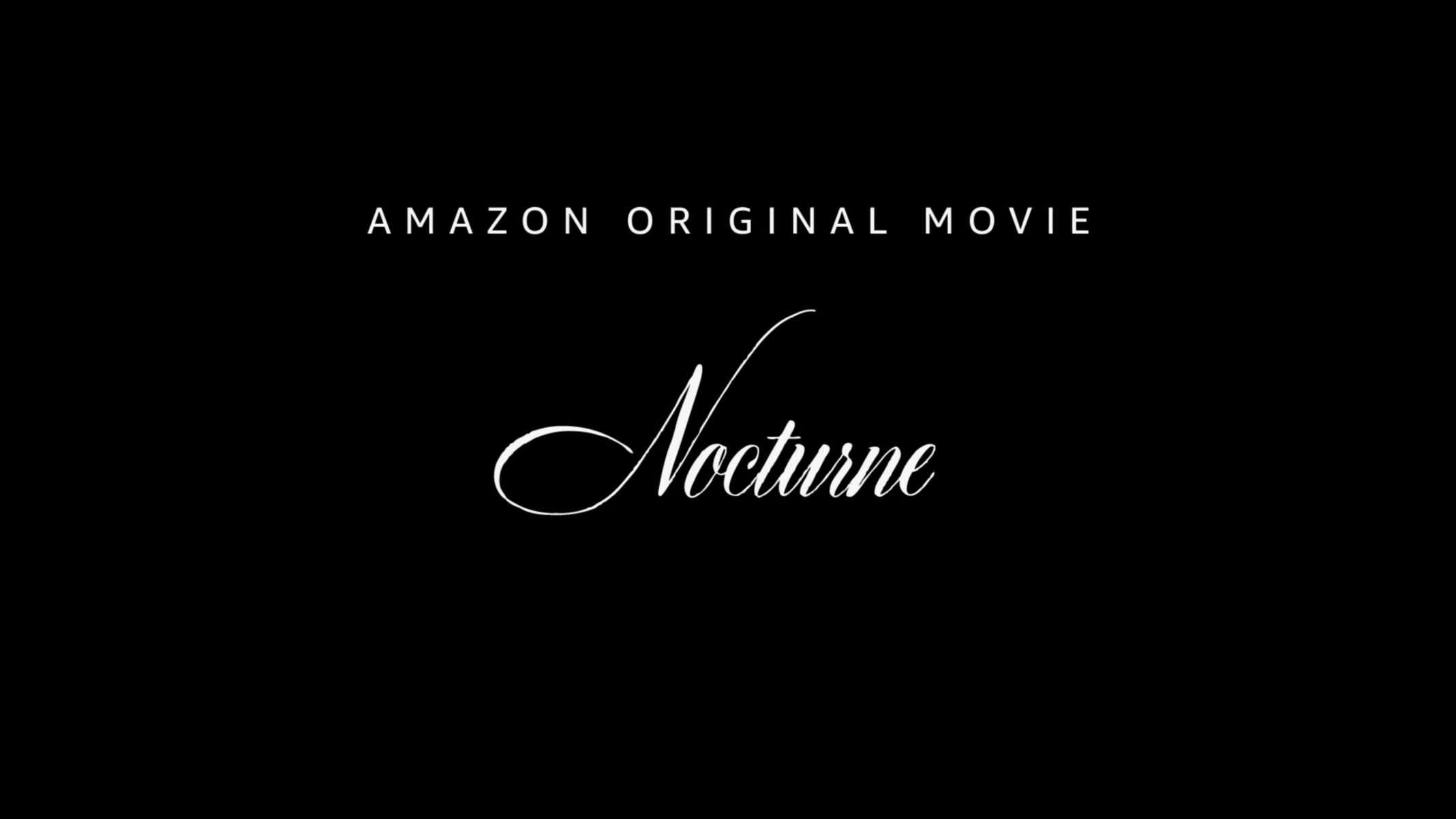 Director(s)
Zu Quirke
Writer(s)
Zu Quirke
Release Date (Amazon)
10/13/2020
Noted Cast Members
Juliet
Sydney Sweeney
Vivian
Madison Iseman
Moira
Ji Eun Hwang
Official Synopsis
When a virtuoso music student commits suicide days before an important concert, her death unleashes a supernatural force in Nocturne, an unsettling tale of sibling rivalry set at a prestigious arts academy. Having grown up in the shadow of her more talented twin sister, shy piano student Juliet Lowe (Sydney Sweeney) is used to always being second-best when it comes to music. But when she finds a mysterious notebook that belonged to the school's recently deceased star soloist, her playing miraculously begins to improve and she soon eclipses her sister Vivian (Madison Iseman) as the academy's top student. Along with her newfound abilities, however, comes a series of frightening premonitions. As Juliet's visions grow more nightmarish, she discovers the true cost of achieving artistic perfection.
Cast Guide
Note: Descriptions are partly based on presumptions from images and/or other press materials.
Juliet (Sydney Sweeney)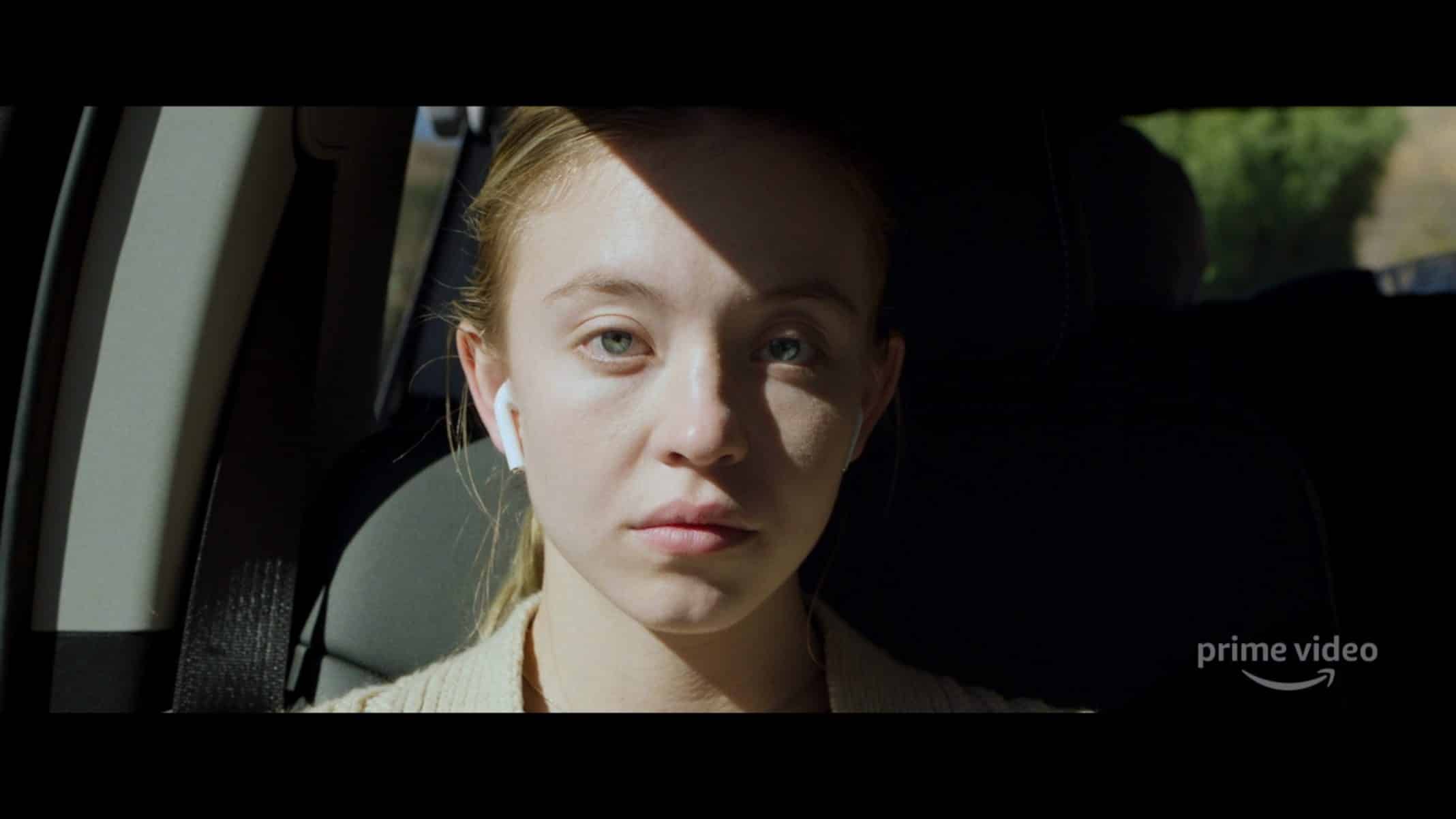 When we first meet Juliet, she is shy and unconfident since she has lived her life being second to her sister Vivian. However, with the discovery of a notebook things change, and with that change comes Juliet perhaps showing who she truly is when not bridled by feelings of insecurity.
Vivian (Madison Iseman)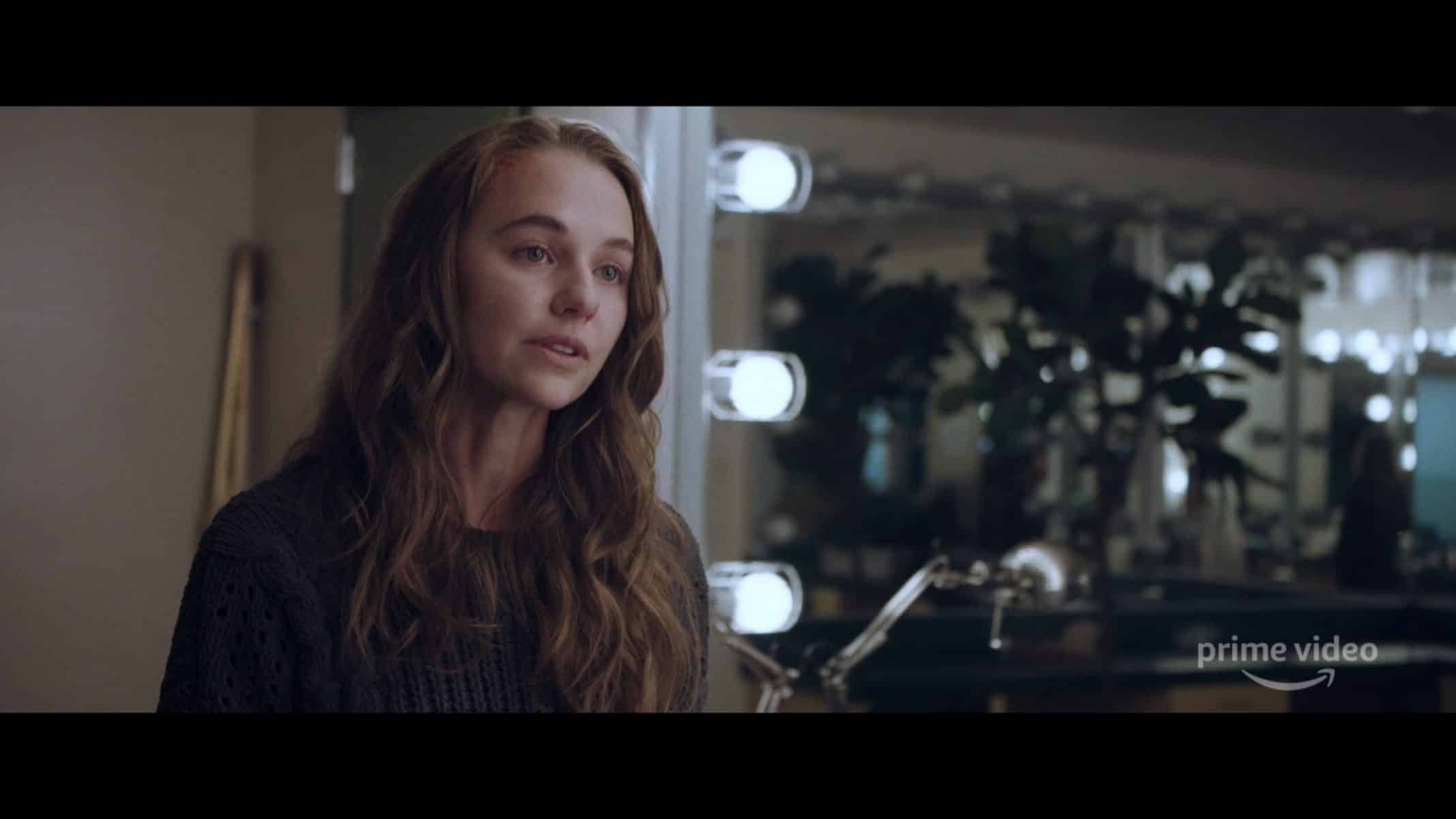 Vivian is Juliet's fraternal sister who isn't necessarily cruel to her sister, but does enjoy being seen as the more talented and accomplished one. For if it isn't getting into Julliard, being the top pianist at their boarding school, and having a boyfriend, she has nearly everything Juliet wants and enjoys that.
Moira (Ji Eun Hwang)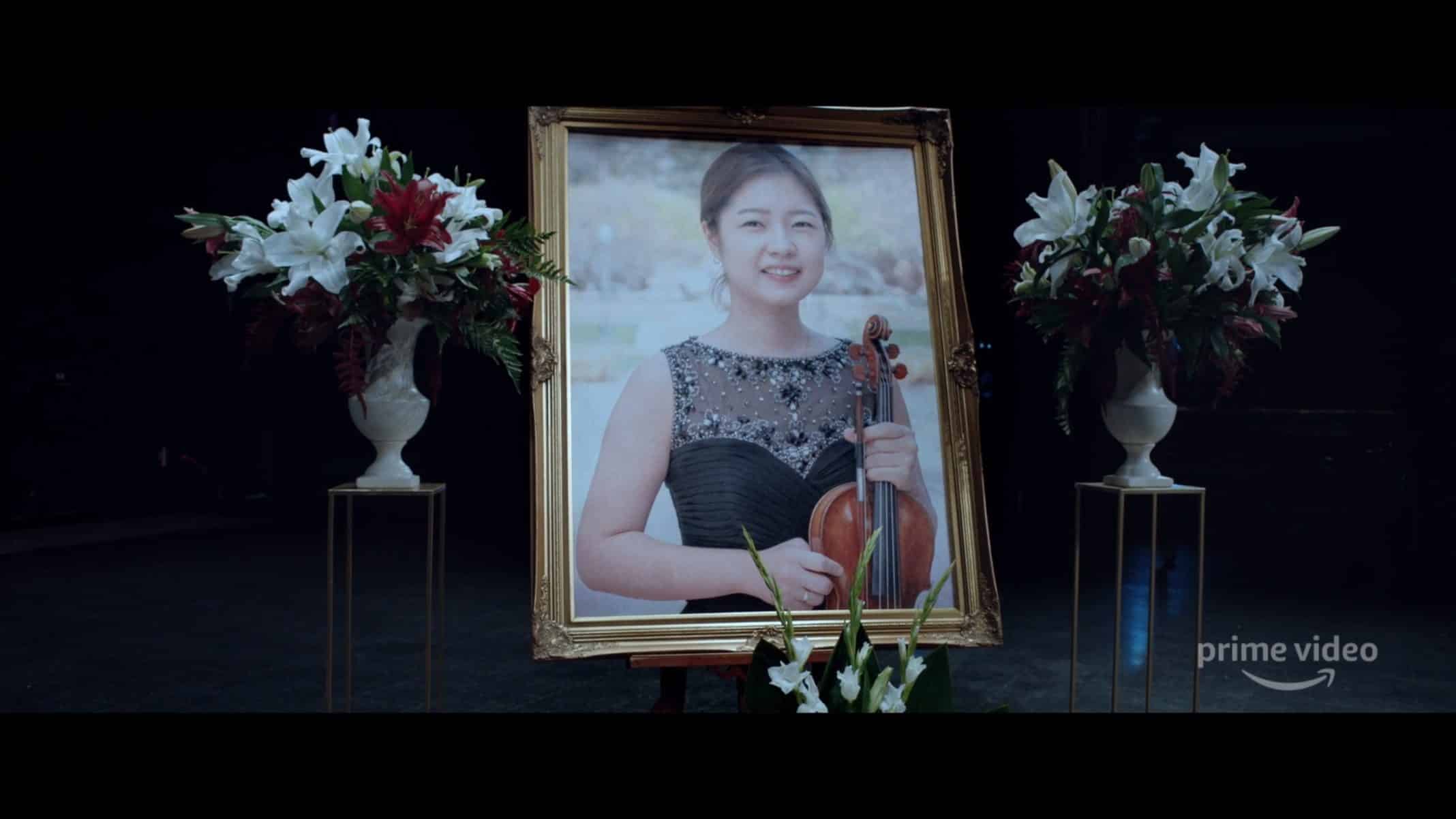 Moira is the former star violinist who, seemingly on the brink of true perfection, kills herself.
First Impression
With each press release, it really pushes you to see Blumhouse is not playing with these movies. For on top of diversity, there is also the talent and subject matter. Like for this one, while there is a mention of wanting to have a "Black Swan" vibe in another release, I got that for "Nocturne" without it being outright said. And honestly, with Sydney Sweeney in this, can we go wrong? Especially her going down a dark path and this touching upon the world of music? Specifically, classical music which, after "Mozart in the Jungle," I was hoping someone would take things down a darker path and lo and behold, here we are.
The Lie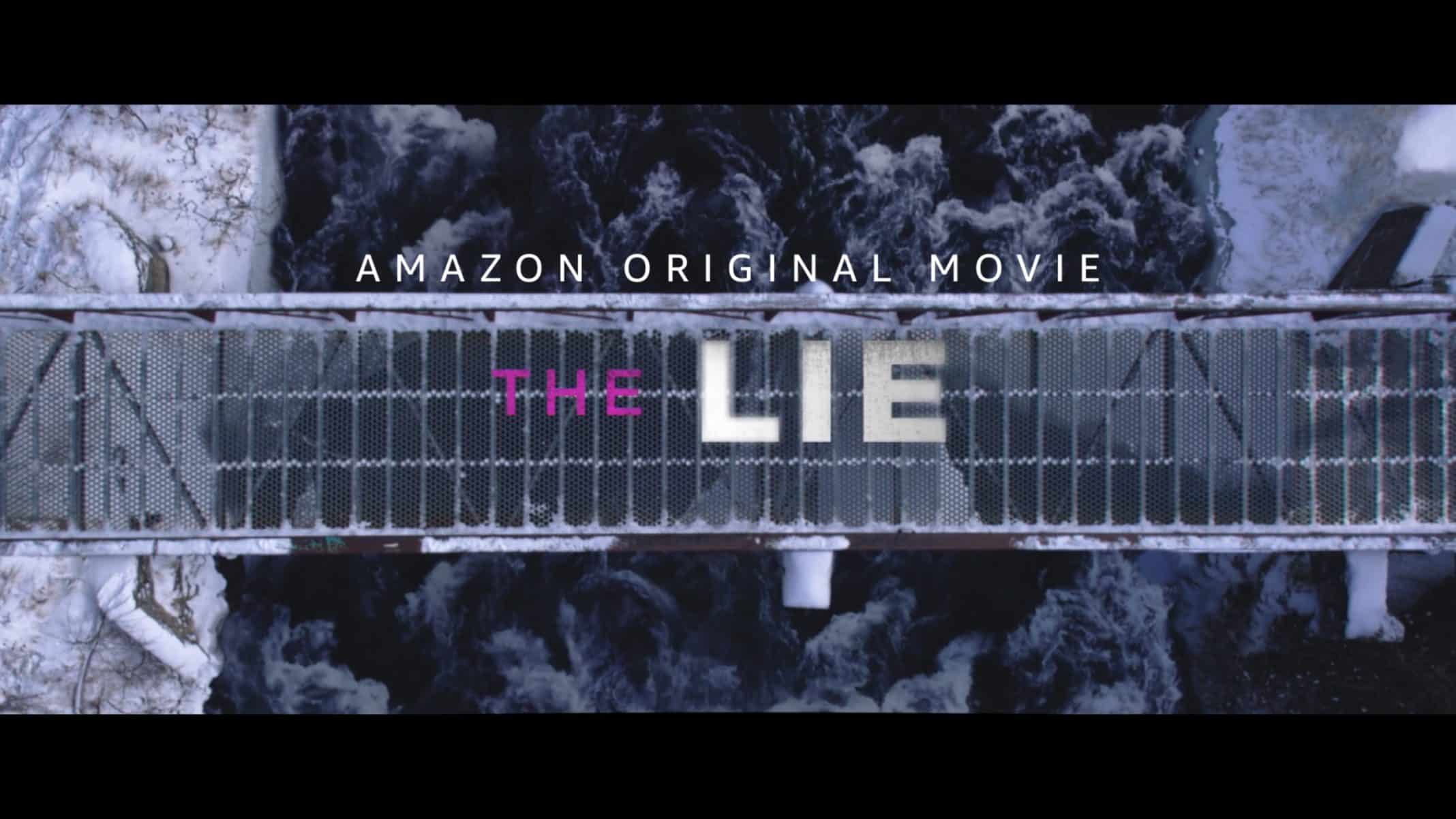 Director(s)
Veena Sud
Writer(s)
Veena Sud
Release Date (Amazon)
10/6/2020
Noted Cast Members
Kayla
Joey King
Brittany
Devery Jacobs
Jay
Peter Sarsgaard
Rebecca
Mireille Enos
Sam
Cas Anvar
Official Synopsis
A divorced mother and father find themselves trapped in a living nightmare when their daughter confesses to murder in The Lie, a gripping psychological thriller about the lengths parents will go to in order to protect their child. While driving his 15-year-old daughter Kayla (Joey King) and her best friend Brittany (Devery Jacobs) to a weekend retreat in the dead of winter, Jay (Peter Sarsgaard) pulls over to the side of the road for a quick bathroom break. Although the two girls enter the surrounding woods together, only Kayla returns, admitting she pushed Brittany off a bridge into a rushing river. Terrified she could be sent to prison, Jay and his ex-wife Rebecca (Mireille Enos) cover up Kayla's crime with a web of lies and deceit. But the truth won't stay buried, and as one mistake leads to another the desperate parents discover that what actually happened in those icy woods is more shocking than they imagined.
Cast Guide
Note: Descriptions are partly based on presumptions from images and/or other press materials.
Kayla (Joey King)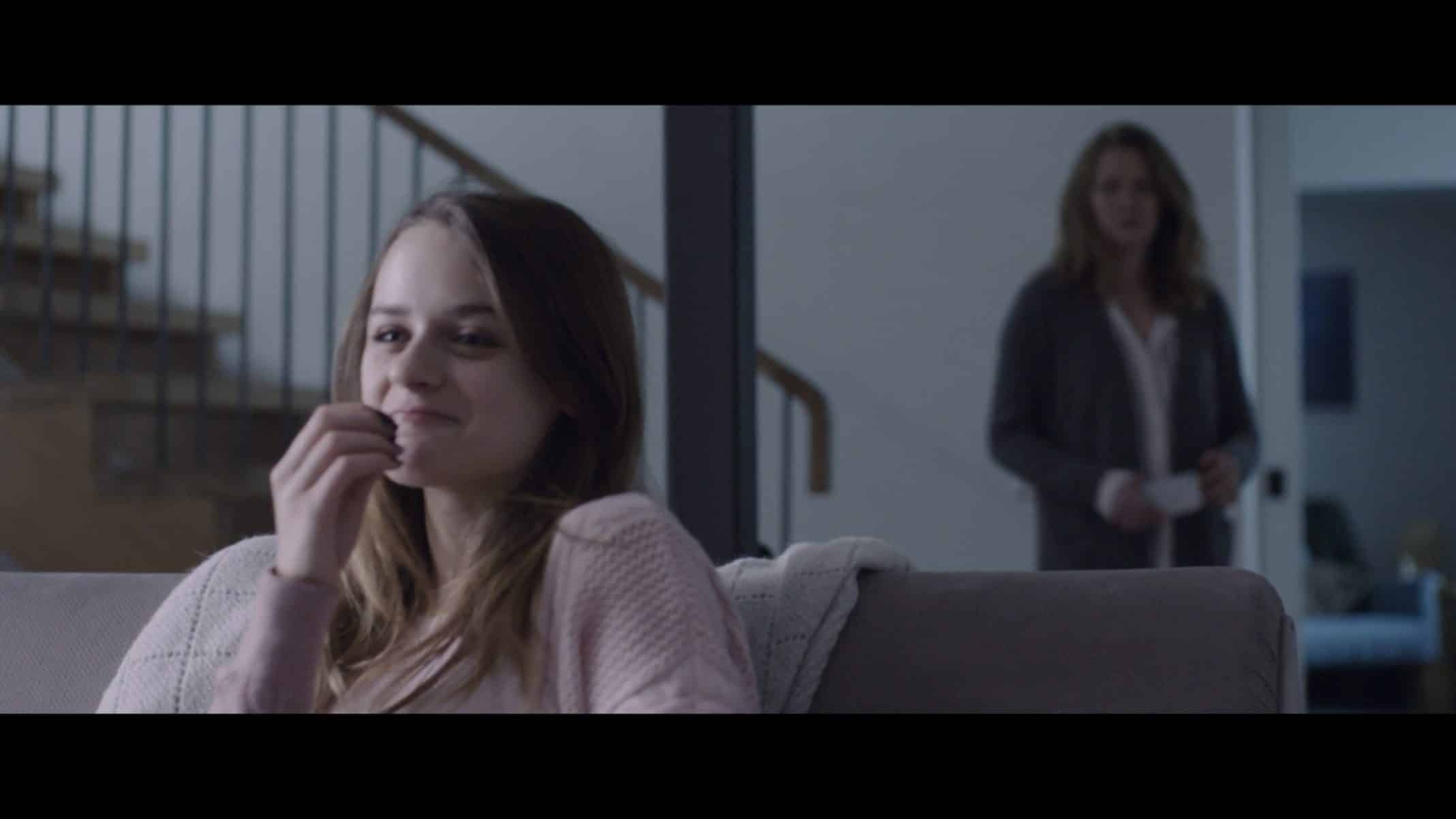 Kayla is described as a 15-year-old girl who, thanks to the side effects of being raised by the parents she has, has grown callous, jealous, and Brittany happens to be with her at the wrong time. Thus, when she snaps, Brittany suffers.
Brittany (Devery Jacobs)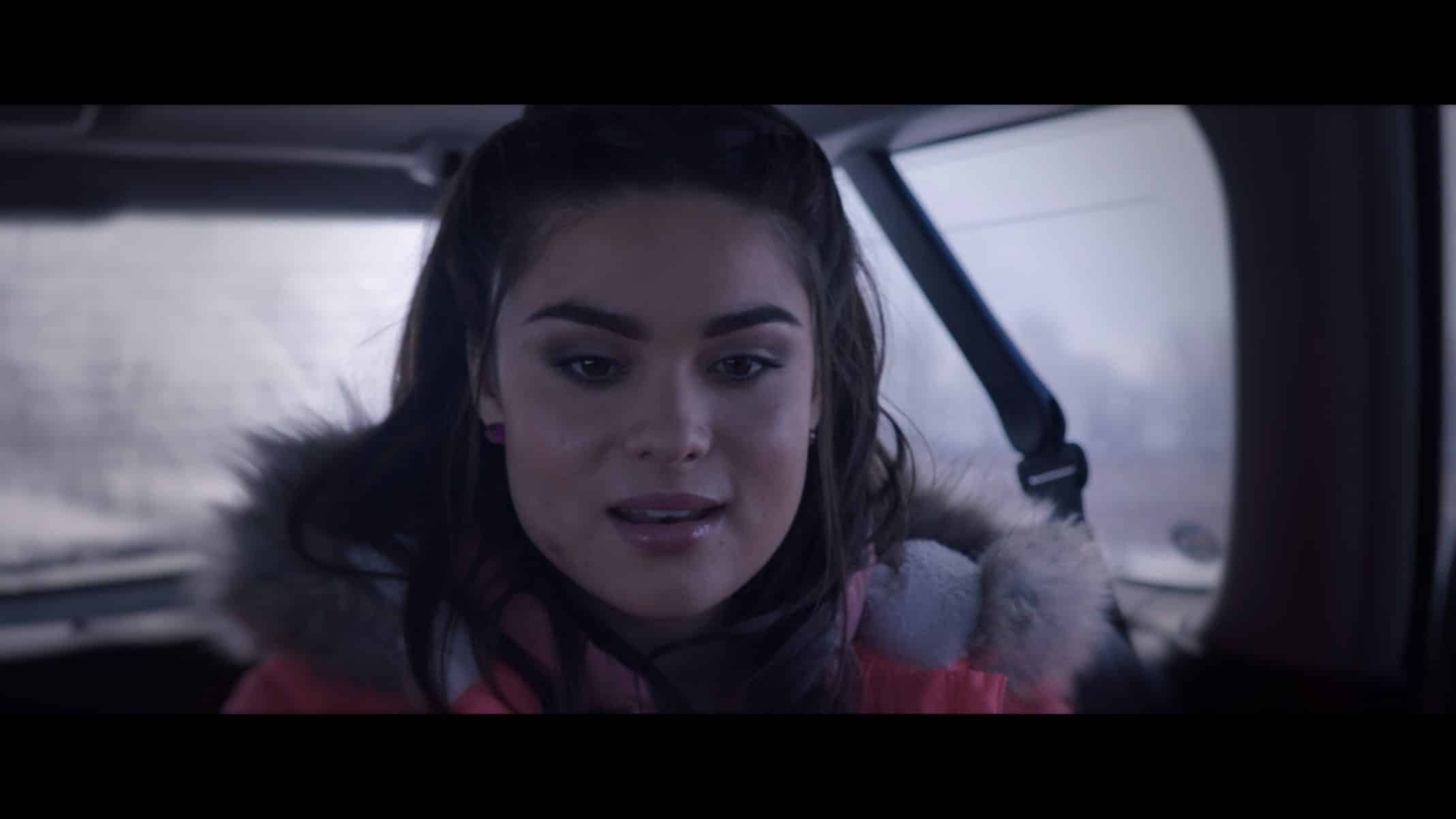 At one time, Brittany was Kayla's best friend for she too knew the suffering of being raised in a single-parent household and the love/hate relationship that creates. However, as a disconnect forms between them, it creates a sense of betrayal. One that means Brittany is no longer useful.
Jay (Peter Sarsgaard)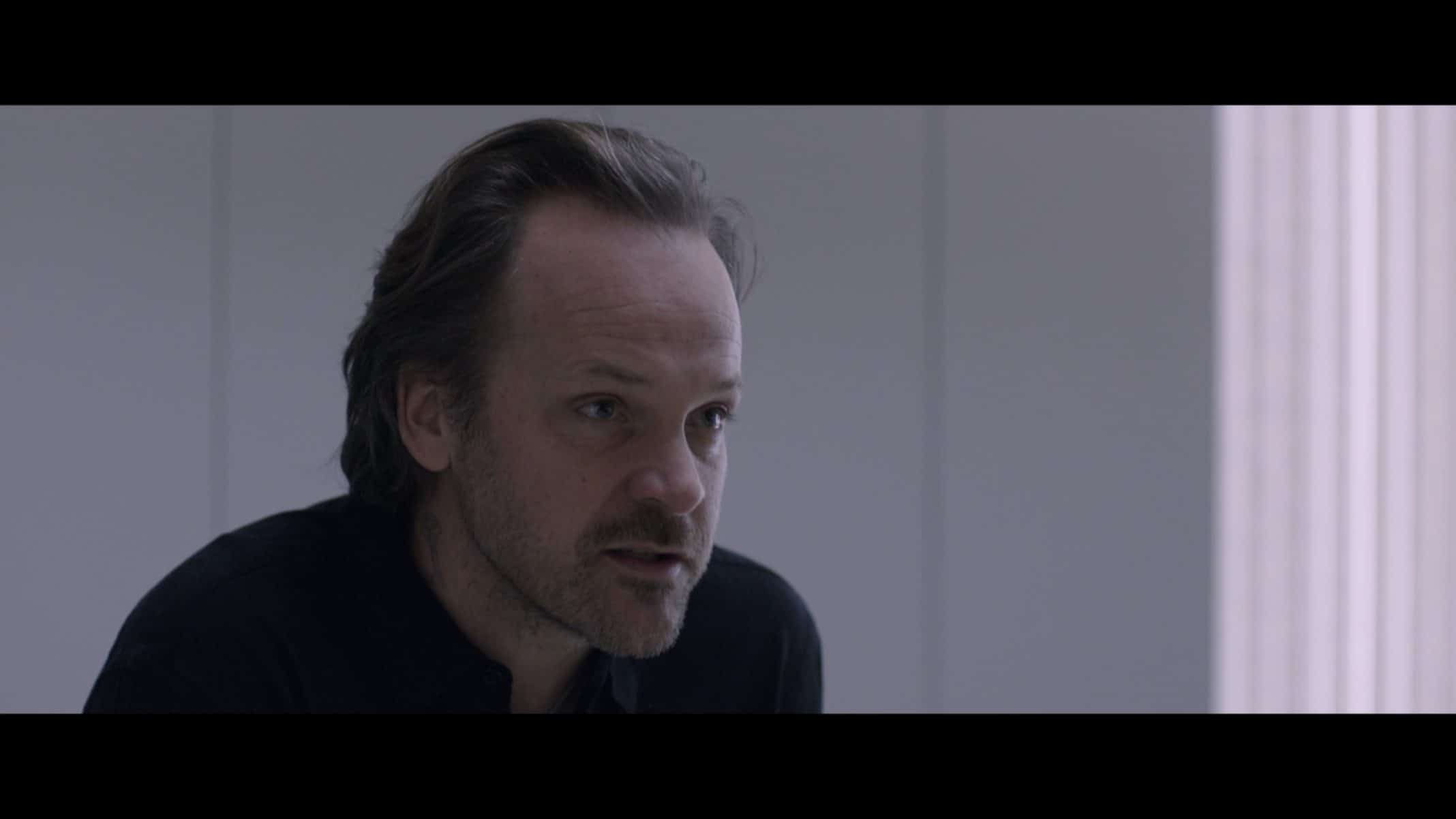 Jay turned his back on his family to pursue music, and while he has found success in his career, he knows and can see it cost him his marriage and a relationship with his daughter. Thus making Kayla's decision seemingly a chance to be there for her in a time of need. Even when she deserves the scrutiny and attention coming to her.
Rebecca (Mireille Enos)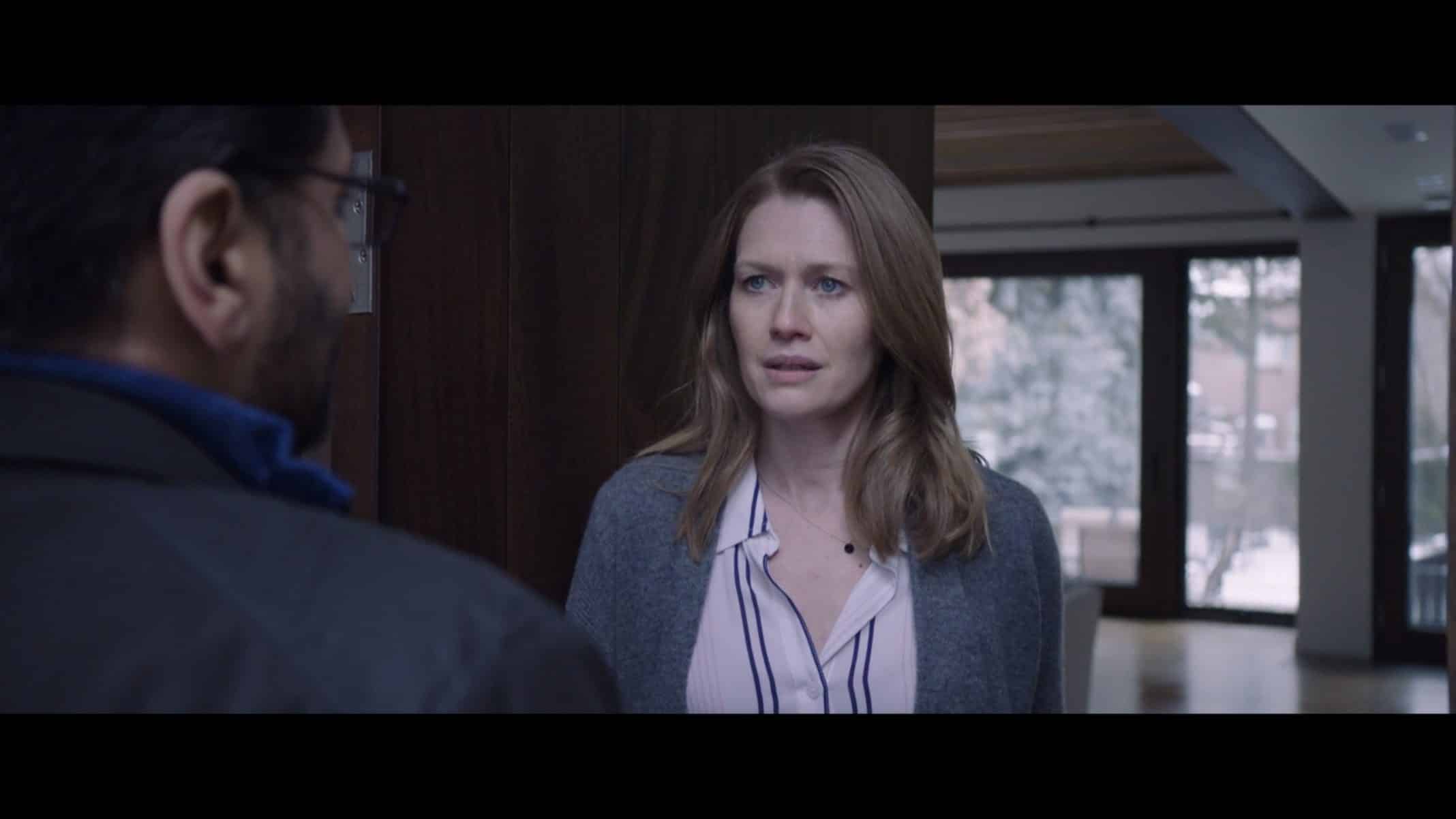 Rebecca is Kayla's primary caregiver, and, unlike her ex-husband, she found a way to succeed in her career and raise a child. However, this doesn't mean she is the perfect or super mom. At least, not in her opinion – especially after what Kayla does.
Sam (Cas Anvar)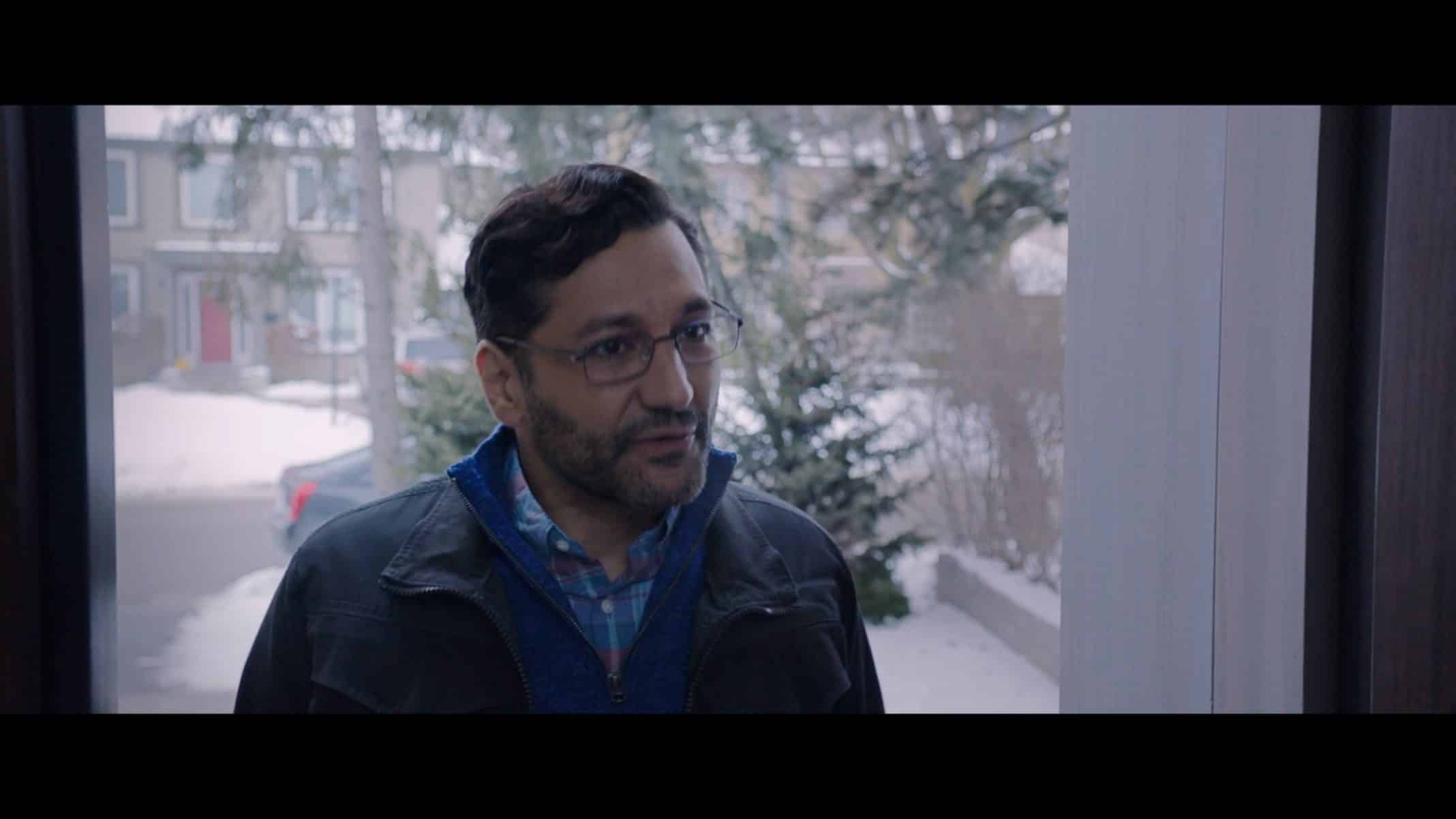 Sam is Brittany's father, who is of South Asian descent and pushes Kayla, and her family, to go into detail of what happened to Brittany.
First Impression
While a lot of what "Welcome to the Blumhouse" presents diversity, "The Lie," not just giving that, but challenging the concept of horror in an almost Jordan Peele way you have to appreciate since it isn't in a Black/white lens. It is with a white girl and a South Asian one. And with this having Joey King as the lead, there is quite a bit of confidence in the quality of what is being presented. Leading us to hope and wonder, will Brittany be someone we're allowed to care about, or will she just be a means to show us who Kayla is and nothing more?
---
Follow, Like, and Subscribe
Community Rating: 0.00% (0) - No Community Ratings Submitted (Add Yours Below)