Lily James once more finds herself in what feels like a period piece as she marries a man who owns an estate with old stories and memories acting as adversaries.
---
Director(s)
Ben Wheatley
Writer(s)
Jane Goldman, Joe Shrapnel,  Anna Waterhouse
Release Date (Netflix and Theaters)
October 21, 2020
Noted Cast Members
Mrs. de Winter
Lily James
Maxim de Winter
Armie Hammer
Mrs. Danvers
Kristen Scott Thomas
Beatrice Lacy
Keeley Hawes
Jack Favell
Sam Riley
Mrs. Van Hopper
Ann Dowd
Official Synopsis
After a whirlwind romance in Monte Carlo with handsome widower Maxim de Winter (Armie Hammer), a newly married young woman (Lily James) arrives at Manderley, her new husband's imposing family estate on a windswept English coast. Naive and inexperienced, she begins to settle into the trappings of her new life, but finds herself battling the shadow of Maxim's first wife, the elegant and urbane Rebecca, whose haunting legacy is kept alive by Manderley's sinister housekeeper Mrs. Danvers (Kristin Scott Thomas).
Cast Guide
Note: Descriptions are partly based on presumptions from images and/or other press materials.
Mrs. de Winter (Lily James)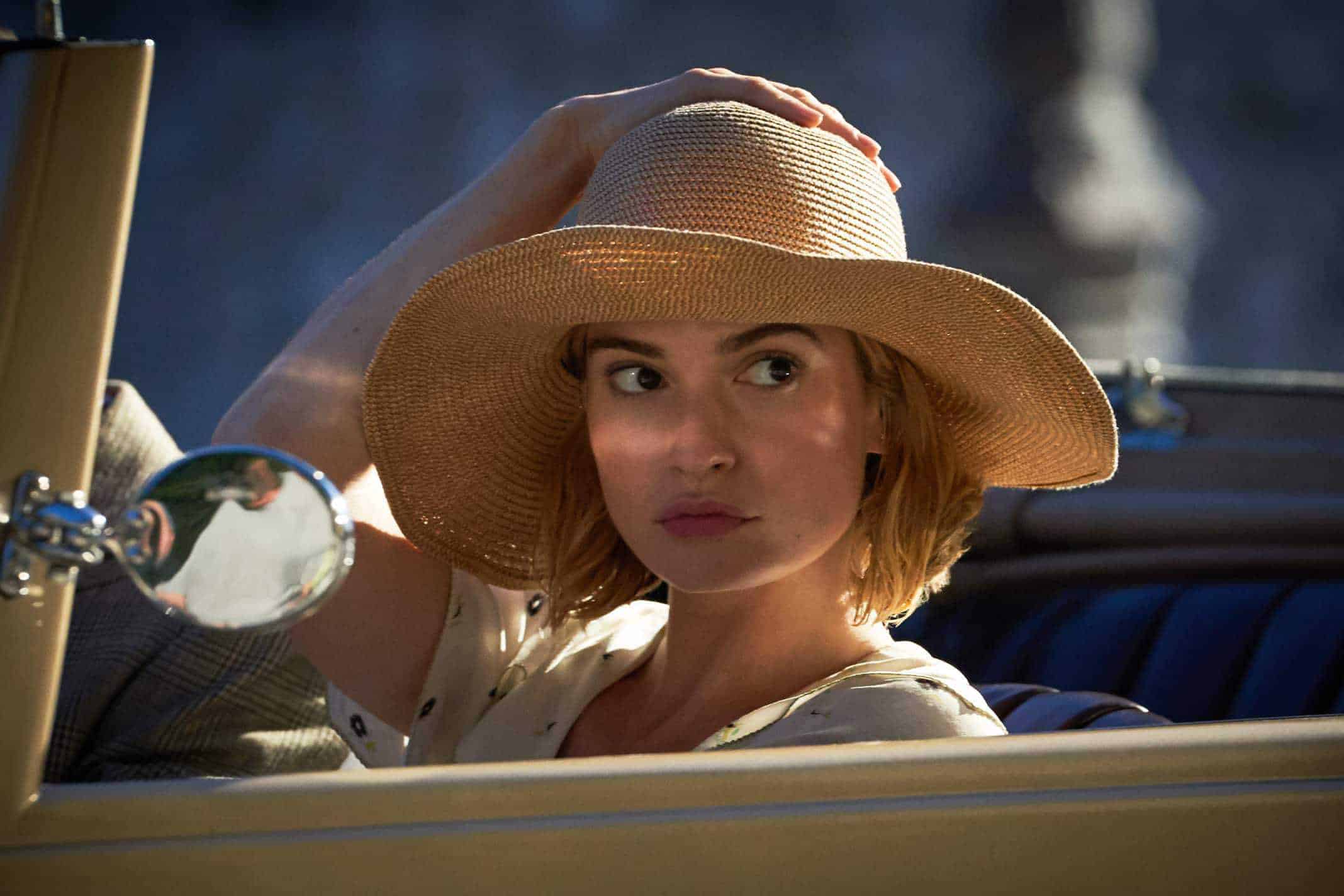 When we first meet the future Mrs. de Winter, she is just a lady's companion. One which is well-liked, hence her being pushed towards Maxim and their relationship, despite some side-eyes, being supported.
Yet, while a lady's companion, naivete goes from an asset in courtship to a liability when burdened with the title of being Maxim's second wife and living up to the precedent of the first.
Maxim de Winter (Armie Hammer)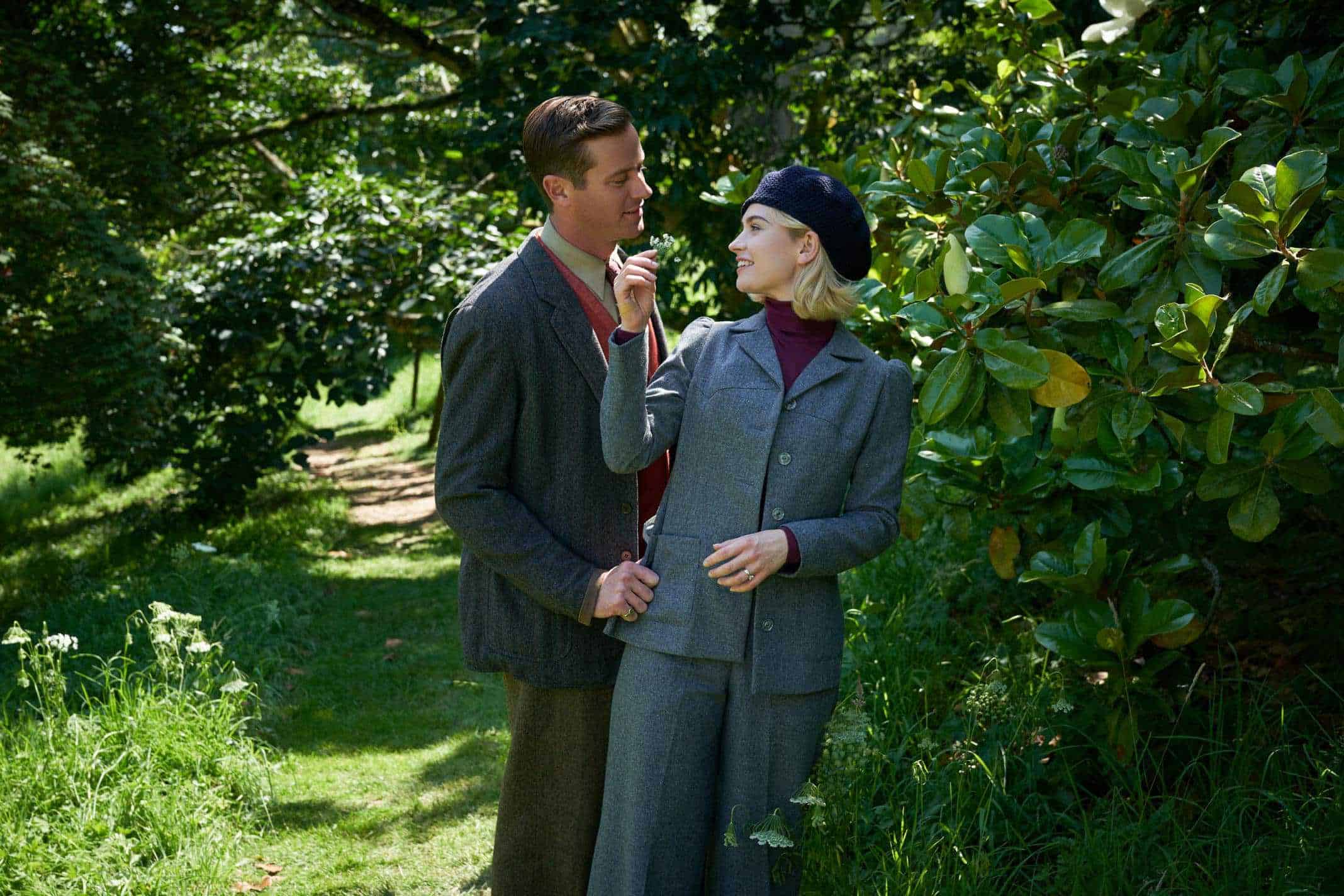 It isn't made clear how long ago Maxim lost his wife in an accident, but meeting a woman who is cute, young, and unattached is all Maxim needs to know to make her his new wife. Leading you to wonder, when it comes to his late wife's "accident," was it just that?
Mrs. Danvers (Kristen Scott Thomas)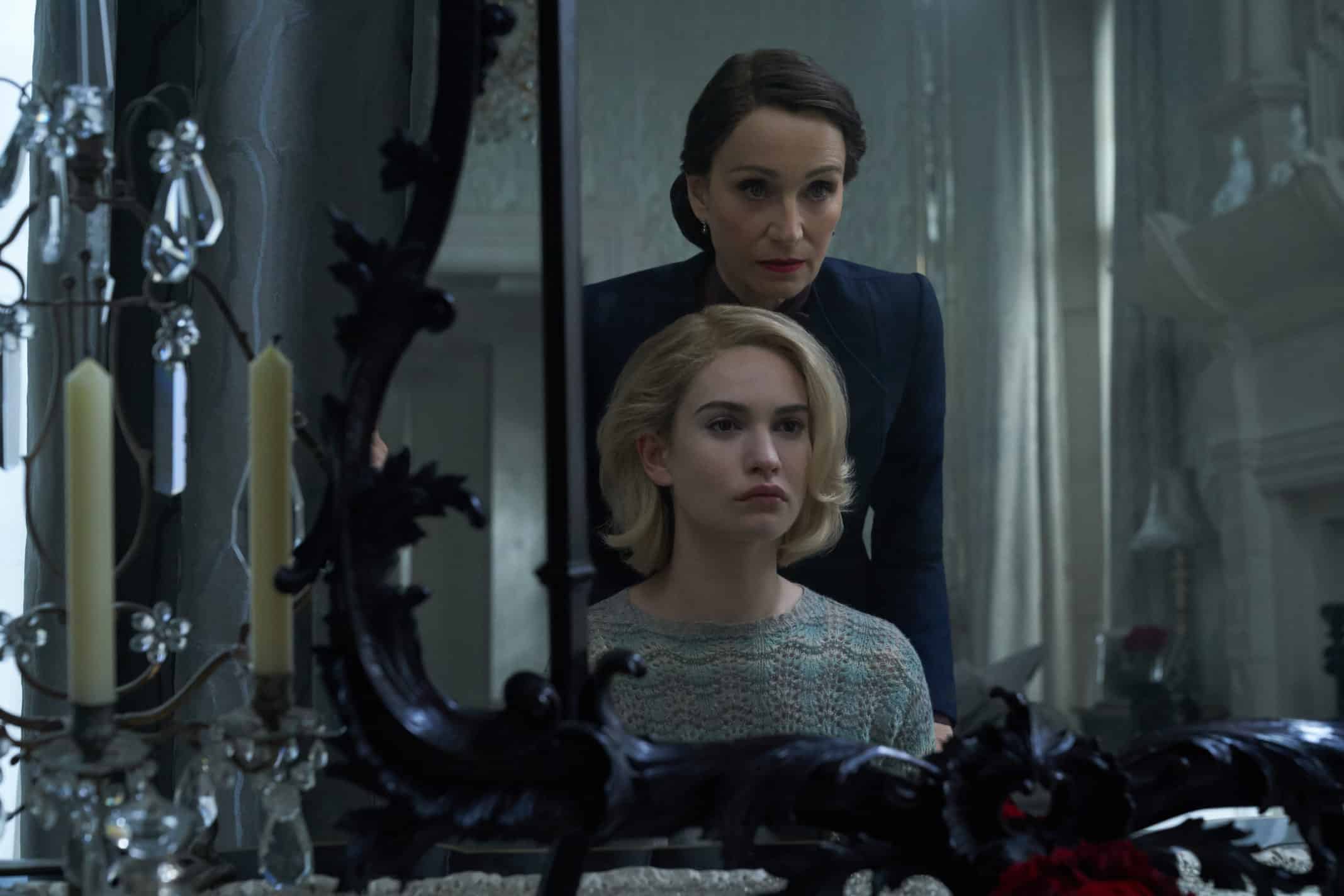 You wouldn't be wrong to assume Mrs. Danvers may fit into the grumpy and potentially dangerous stereotype of a head maid. She is, after all, antagonistic to the new Mrs. de Winter and seemingly does not recognize any boundary that a staff member should recognize. Yet, what fun would it be if she didn't push a few buttons, right?
First Impression
The sweeping romance isn't what the draw is here, at all. More so, it's all about the mystery of what happened to Maxim's wife Rebecca and whether it could happen to his second wife. For there isn't really anything that feels noteworthy about James and Hammer chemistry wise. Both have their individual charm, but together, they could just as easily be brother and sister as lovers.
However, James' character having her life potentially threatened? That stirs interest and makes you want to know what could and will happen. The rest just feels like what you have to deal with until Mrs. Danvers ends up revealing the truth either through lunging at James' character or a reveal.