Bigger: Season 2 (BET+) – Preview (& Season 1 Recap)
Announced by Tanisha Long (Layne), on Instagram, Bigger season 2 has a release date!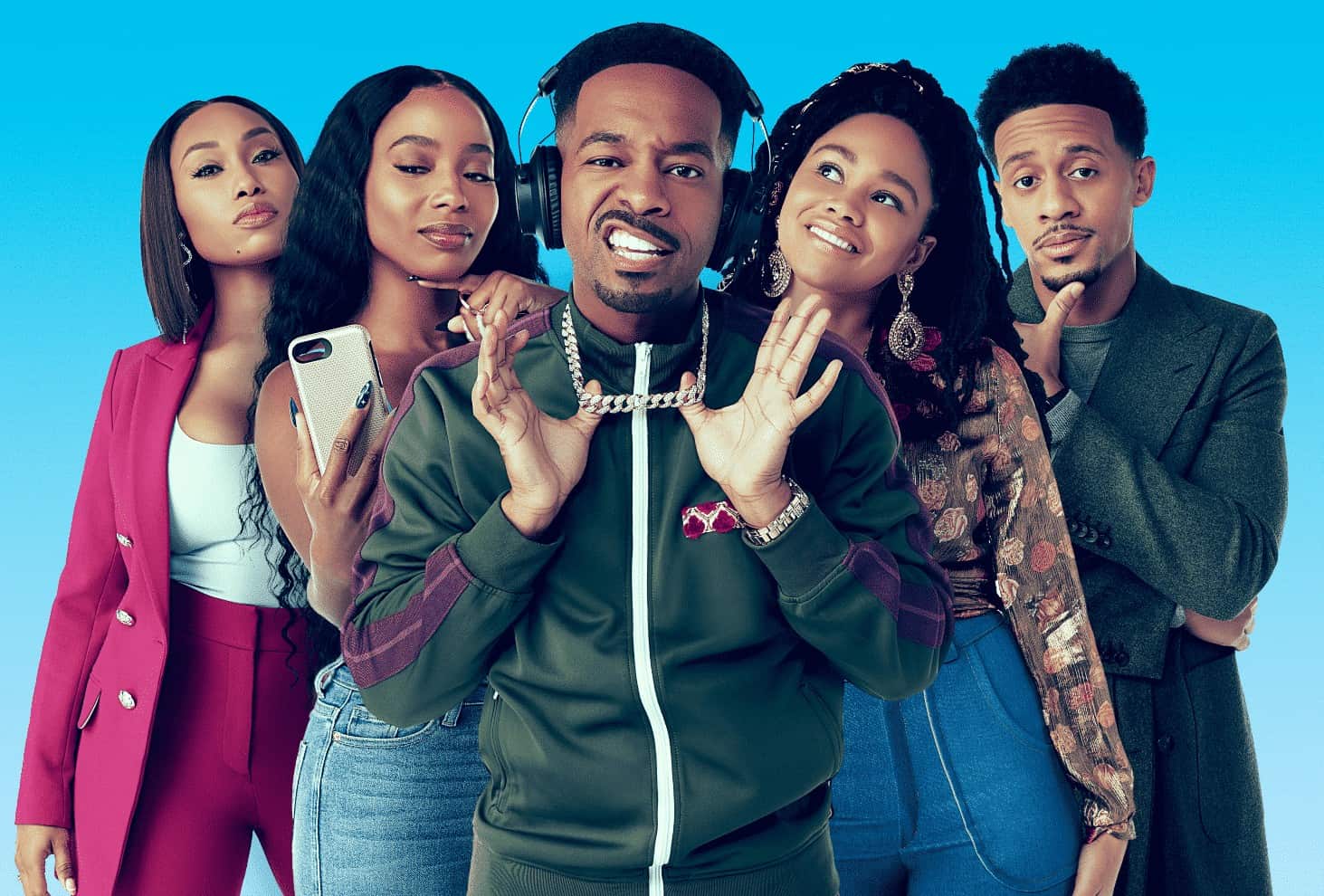 Announced by Tanisha Long (Layne), on Instagram, Bigger season 2 has a release date!
---
| | |
| --- | --- |
| Creator(s) | Felischa Marye |
| Director(s) | To Be Determined |
| Writer(s) | To Be Determined |
| Release Date (BET+) | 4/22/2021 |
| Episode Count | 10 |
Synopsis
Bigger focuses on Layne (Tanisha Long) who, after a decade of working in corporate marketing, decides to open a vintage shop named "Back in the Day." A place that is struggling a bit, at the beginning of the season, but with the addition of Liberty (Angela Ko), it starts to get more positive attention and success. Mind you, not without some issues, like Layne's neighbor Kristi (Alyssa Brooke), who owns a yoga studio, not being fond of Willy (Bechir Sylvain), a homeless veteran, being shown kindness by Layne.
However, while business is on and popping, Layne's personal life? Well, it is a hot mess. Why? Well, she decides to cheat on her fiancé Greg (Warren Burke) due to his sex game being weak. Leading to her eventually rekindling things with one of her best friends Deon (Chase Anthony), which is messy due to them knowing each other since college and mixed signals.
Outside of Layne though, the struggle seems universally real. Of the Ride or Die 5, Layne's friend group, there is also Tracey (Rasheda Crockett) who is trying to break away from her reality star persona and it's a bit of a struggle due to men like Nick (Morgan Findlay) who keep trying to force her into that old box she has outgrown. Which, thanks to a sudden need for money, bail money to be specific, Tracey finds herself heading back to reality TV.
Oh, and with Deon, let's note he isn't just Layne's love interest but is an auditor trying to move up in his job, but with getting passed over he decides to quit and figure something out. Thus making his possible relationship with Layne strained as he struggles to make his next move forward. And considering Greg hasn't completely exited Layne's life, it makes Deon's place in Layne's life shaky.
Switching to Veronica (Angell Conwell), she was perhaps one of the most financially stable of the bunch for the whole season, just missing a man who matched her needs. Hence her playing with a handful, including Layne's cousin Vince, to get by. However, by the time season 1 is over, and she is getting out of jail due to a fight, she realizes everyone got someone to show up for them but her. Perhaps putting things in perspective.
Leaving Vince (Tristen J. Winger). Like his cousin, season 1 was a major come-up for Vince. He went from struggling to find places to DJ, and make some money, to ending season 1 getting $1500 checks for a few hours of work. Which makes you wonder, considering the type Veronica likes, and her history with Vince, will he give her a second chance or are they absolutely done?
First Impressions
While not much has been released about season 2, over at Urban Brigez[1] they did get information on who we can expect to see guest star in season 2. Which, for us, Jasmine Guy, Eva Marcille, and Toccara should be interesting guest stars. That is alongside the established Debbie Morgan, as Layne's mother Debbie, and Charmin Lee returning as Deon's mother Connie.
New guest stars, and established parents aside, I'm hoping some of the other guest stars noted, like Angela Ko's Liberty and Bechir Sylvain's Willy, get a bigger (no pun intended) presence. For as noted in our season review, there are times those two eclipse some members of the Ride or Die 5. Plus, when it comes to Liberty, don't you want to see more behind the curtain? Just to know what's going on in her personal life?
As for our series regulars? What can we say? Layne needs to get her personal life together and have a real talk with Greg, who shows up to bail her out. Veronica may need to look into whether she still wants to play men like she was played in her younger years and Tracey? Well, between exposing the producer or trying to play the game so that the reality show doesn't drag her back to where she was, there is work to do.
Then when it comes to Deon and Vince? Well, Deon just needs to worry about a job and maybe hit pause or stop on this thing with Layne. Maybe even, with his spending habits, go back to square one, live with his momma for a hot minute, and get his life together. But when it comes to Vince? Let's just hope he doesn't get that new money attitude that may have messed up Deon in the long run.
Oh, and while unfortunate to us, but I'm sure happy news for others, all ten episodes of season 2 will drop on April 22nd, rather than be week to week like season 1 was on BET+. As for whether or not it will air on BET, as season 1 currently is doing, that hasn't been announced.
[ninja_tables id="55869″]
[1] https://urbanbridgez.com/2021/03/12/bet-announces-bigger-season-two-guest-stars-tori-spelling-jasmine-guy-christopher-play-martin/
---
Follow, Like, and Subscribe
Community Rating: 0.00% (0) - No Community Ratings Submitted (Add Yours Below)