Zoey's Extraordinary Playlist: Season 2/ Episode 7 "Zoey's Extraordinary Memory" – Recap/ Review (with Spoilers)
---
Community Rating: 0.00% (0) - No Community Ratings Submitted (Add Yours Below)
---
This post may contain affiliate links and spoilers. Please read our disclosure policy.
---
As Zoey deals with trying to relive a memory she had with her dad, Maximo opens up, and both Mo and Max find themselves with potential love interests.
---
Director(s)
John Terlesky
Writer(s)
Emily Fox
Aired (NBC)
3/28/2021
Newly Noted Characters
Rose
Katie Findlay
Haskins
David St. Louis
This content contains pertinent spoilers. Also, images and text may contain affiliate links, which, if a purchase is made, we'll earn money or products from the company.
Recap
I Wanna Be Down – Aiden, David
Like Emily, David realizes that spending all day with a baby drives a person crazy. So, with Aiden having a band and David in pursuit of finding joy, he tries to join Aiden's band as their keyboard player. However, at first, Aiden and his bandmates aren't into this idea. But, with David taking the initiative, stating his case, and saying he can get Aiden's band some gigs, everyone comes around and welcomes David.
Old Love/ New Love – Leif, Zoey, Rose, Max, Mo, Haskins
After Joan, Leif has struggled with dating, and just when he meets someone into him, who Zoey encourages him to see a second time, he learns she is using him. You see, with SprqPoint having a diversity initiative, Leif's date figured he'd be a in to get a job. However, Zoey clueing him in and Leif eventually picking up he was being used, that ends any hopes he had with the girl.
But, on a lighter note, both Max and Mo have potential love interests. For Mo, it is someone new, in the form of Fire Marshall Haskins, who is a bit of a hard ass, but may have a soft spot for Mo. Though with it not being clear if Haskins is just thorough at his job and didn't want to seem like an ass or has feelings for Mo? Well, it is too soon to tell, but we have our fingers crossed.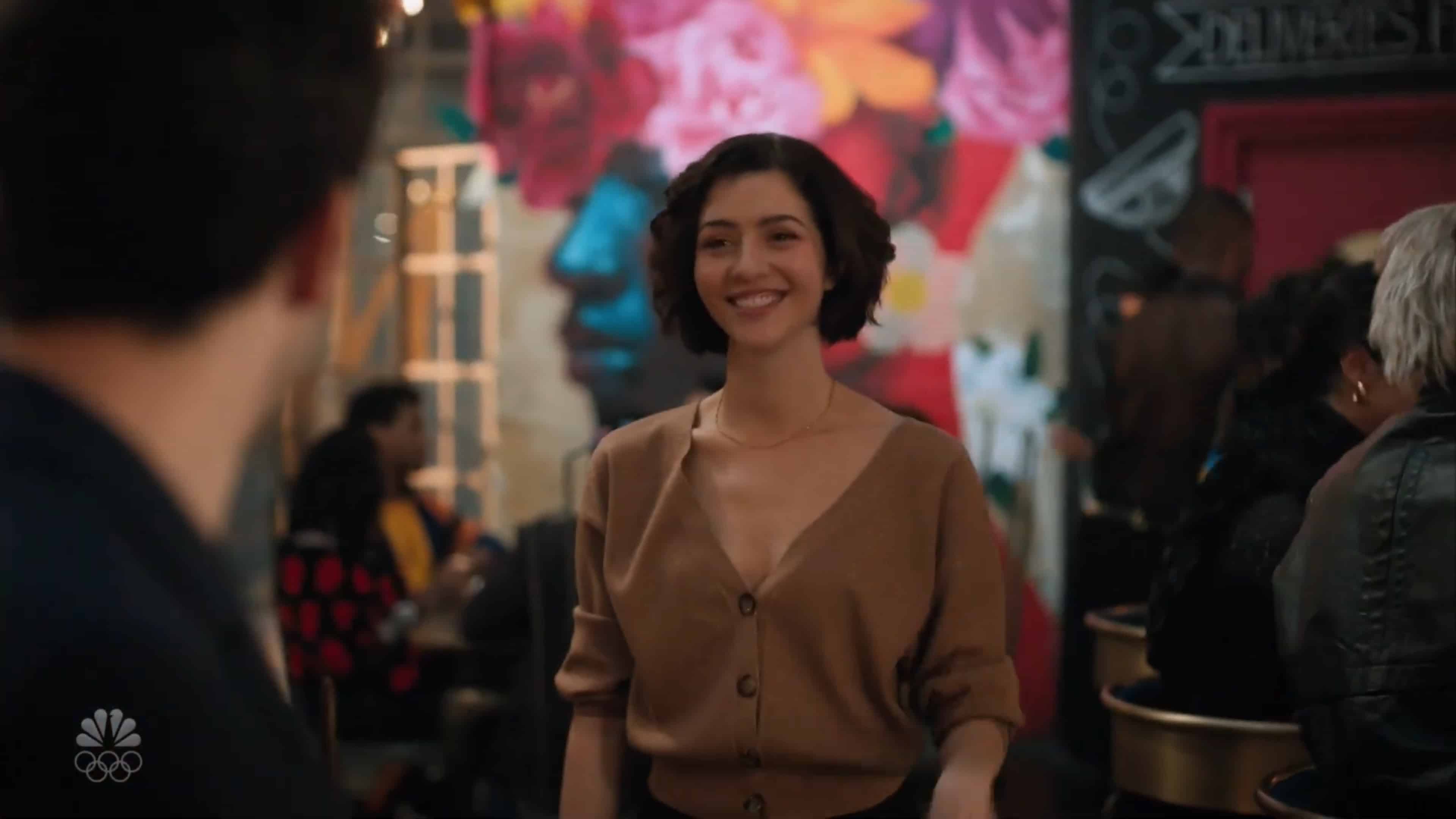 As for Max? Well, the girl who gave him his first kiss, Rosanna, now going by Rose, is in San Francisco, as an art curator for San Fransisco's Museum of Modern Art, and despite ten years being separated, things still seem to click. Which leaves the door open for hanging out, maybe even dating, down the line.
Though, with Rose saying she is only around for a few months, it is hard to say how invested we should get.
Just Another Sad Song – Zoey, Max, Mo, Simon
Mitch's passing is a constant issue for Zoey, and with him not here for the anniversary of Leodons Meteor Shower, an event that happened ten years ago, Zoey is taking it hard. Mainly due to her trying to follow Mo's advice and not burdening her friends with her problems, thus her getting stuck with Leif and Tobin. Neither of whom helps the situation.
However, as she breaks down while reading a statement by Danny Michael Davis congratulating Max and Mo, Zoey spills the beans, and it leads to Max, Mo, and Simon reassuring Zoey she doesn't need to keep things bottled up. This may mean either she course-corrected too much, or the show may throw out the boundaries the boys tried to setup.
Things To Note | Question(s) Left Unanswered
Anyone else sort of iffy on David getting into Aiden's band? I get it means him reliving his youth but, Aiden feels like a character who could, maybe should, be written off than kept around for a character just starting to gain some ground.
Review
Highlights
Zoey Trying To Keep Her Relationships From Being One-Sided
When called out about something, people either make the change or avoid reasons for you to criticize them. With Zoey, she made the change, but as with many who get startled by criticism, she took that course correction a bit far, and we got to see the result. But, what you have to appreciate is Zoey took the note.
As shown, she means well, but Zoey needs a therapist. Which she seems hellbent on avoiding by having her friends do the emotional labor and borderline manipulating them into feeling bad for her – as she arguable does this episode. And don't take this as me saying Zoey is a bad person as much as she is like any other person. We'd rather the people who are there day in and out hearing our problems than someone we have to pay for. Not because we don't believe in therapy, but with an unhealthy idea of what friendships, even relationships, should provide, therapy is nowhere near the top of the list of how to deal with our grief, trauma, or other issues.
Mo and Max Getting Love Interests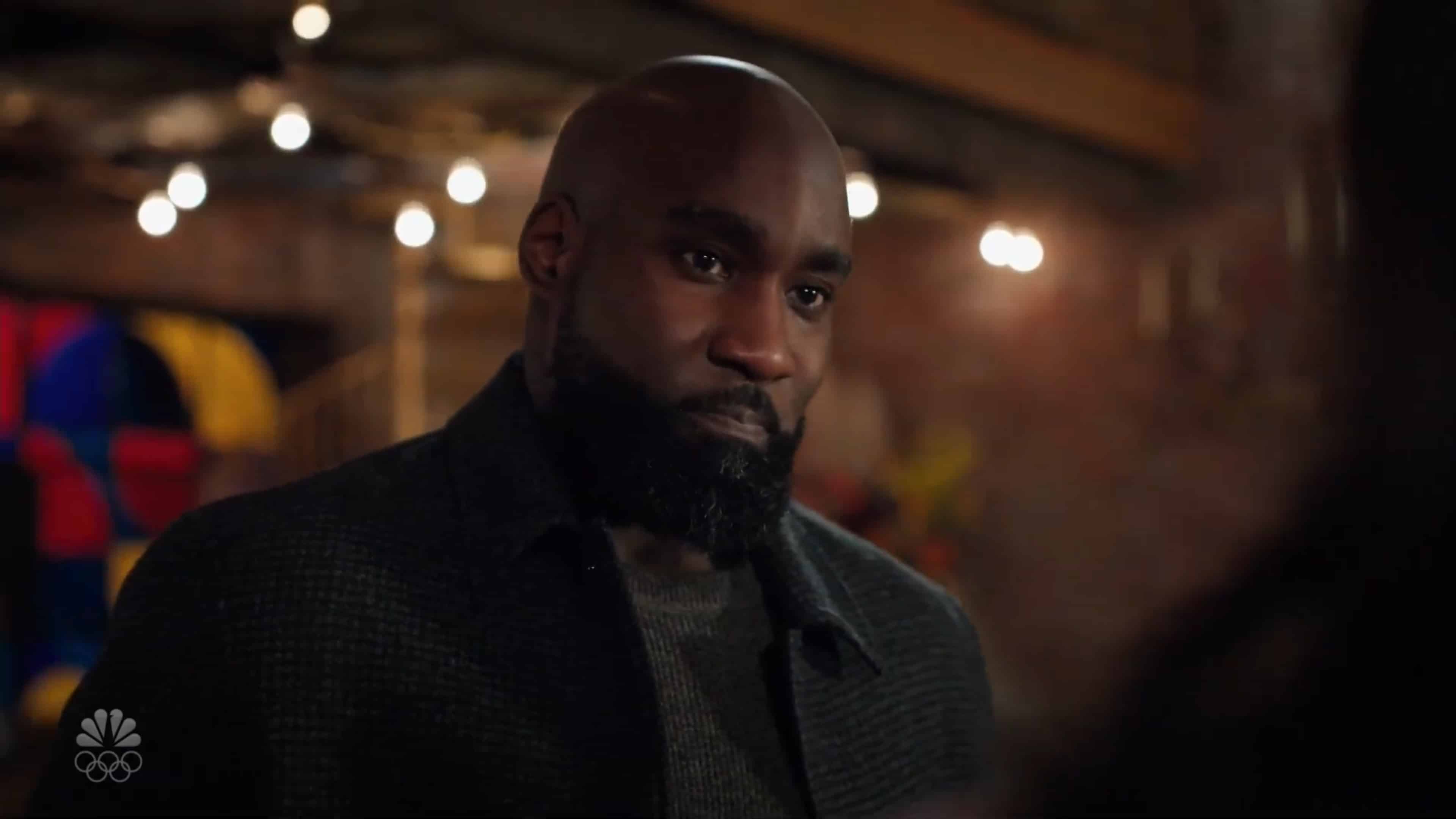 I'm more so excited about Mo getting a love interest, especially a dark-skinned Black man because I want Mo to have all we see Zoey and Max get. Let them having loving relationships, the kind that seem destined for marriage, and have it where they break hearts, their heart is broken, until they find the one who makes the likely single Zoey envious. For if the writers of Zoey's Extraordinary Playlist want to be serious about their depiction of race, you can't have the Black queer, gender fluid character not have serious relationships and mainly be comic relief.
Switching to Max, honestly, with us being fans of Katie Findlay since The Carrie Diaries, we were more so happy she is on the show than with Max. But considering Max has grown, seems less selfish, and has erected a few boundaries with Zoey, here is to hoping Rose isn't just a pit stop, but he really gives it his all. For with them having history, there is no reason for another Autumn scenario.
On The Fence
The Potential of McKenzie Becoming Tobin and Leif's Crush
I don't know about you, but I'm starting to get the vibe McKenzie is going to end up in a love triangle between her, Leif, and Tobin. Mind you, will it be requited? I don't think so. But considering the show seems to be pairing new characters who seem aimless with old characters who don't have anything going for them, this seems destined, doesn't it?
[amazon box=" B08SBJNC7Z, B08YJLG3R4″]
[ninja_tables id="54445″]
Summary
The Potential of McKenzie Becoming Tobin and Leif's Crush - 72%
Mo and Max Getting Love Interests - 87%
Zoey Trying To Keep Her Relationships From Being One-Sided - 85%
With new love interests, old love interests, Zoey trying to recognize people's boundaries, and David trying to find a hobby, the second half of Zoey's Extraordinary Playlist, season 2, hits the ground running.