Wonder Egg Priority: Season 1/ Episode 4 "Colorful Girls" – Recap/ Review (with Spoilers)
---
Community Rating: 100% (1 votes)
---
This post may contain affiliate links and spoilers. Please read our disclosure policy.
---
Wonder Egg Project goes where most anime don't, as one monster is a pedophile, and we are introduced to an additional girl trying to save someone who committed suicide.
---
Director(s)
Yūichirō Komuro
Writer(s)
Shinji Nojima
Aired (Funimation)
2/2/2021
Newly Noted Characters
Momoe
Yano Hinaki
Miwa
TBD
This content contains pertinent spoilers. Also, images and text may contain affiliate links, which, if a purchase is made, we'll earn money or products from the company.
Recap
The New Girl – Momoe
Yet another girl is introduced, and their name is Momoe. From what it appears, their reason for collecting eggs deals with a girl, Haruka, who committed suicide after them not being able to love them.
Picking Up From Where We Left Off – Ai, Rika
Despite it seeming Ai would be on her own against the obsessive adult fan, Rika eventually comes back to the fight and, with them fired up, the monster gets killed.
Our New Friend – Ai, Rika, Neiru, Momoe
When it comes to Momoe, one thing which may raise an eyebrow is the occasional push that she might be a guy. It begins with Momoe dressing in masculine fashion and gets really pushed by Rika presenting the idea Momoe is a dude. However, that ends up not being the case. At least based on Ai's observations, a keen eye she gained from her mother taking her to work at a fashion magazine. And with Momoe so glad that Ai sees her as a girl, it seems confirmed, whether cis or trans, Momoe is a girl.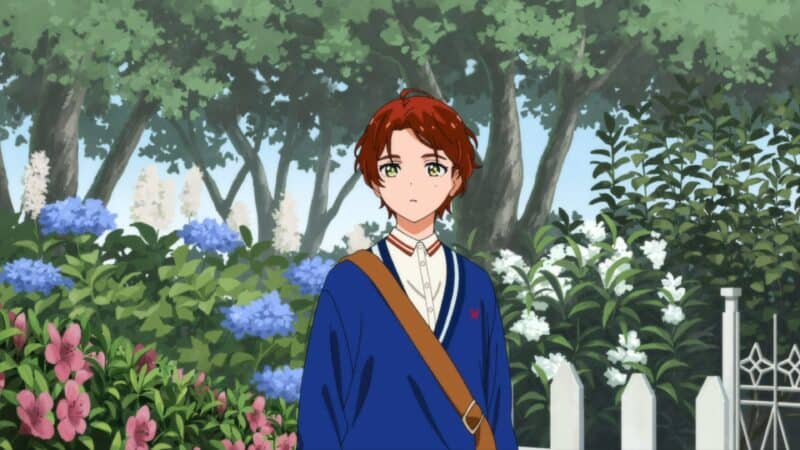 But, that is not the only new information we learn. We also learn Neiru might be the president of a company, alongside emancipated, and may have trained to be a gymnast at one time.
Review
Highlights
Themes That Feel Rare To See In Anime
Taking note it could just be the anime we're aware of or exposed to but, I don't think I've ever seen one single show with such a broad focus. Be it suicide, eating disorders, self-harm, sexual assault, bullying, and other forms of abuse. Well, at least done in a way where doesn't feel like it cheapens what the girls go through, similar to Magical Girl Site.
Because, taking note of each girl's grief and how they are handling it, combined with the stories of the eggs they protect and their story? This level of consistency, storytelling, and balancing fight scenes with character development, even if the character will only appear in one episode, feels extremely rare.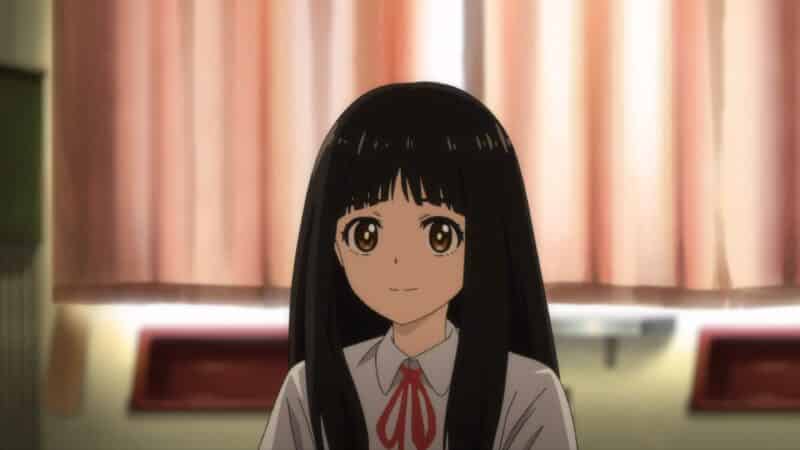 I mean, take note of Miwa's story of being assaulted, questioning her femininity, and being chastised, when she spoke up because it got her father fired. Then, add in what the monster looked like and said? It bridges what many love about anime, in terms of wild fight scenes and zany designs, with the depth that some shows have maybe a few times within their season, yet Wonder Egg Priority gives you each episode.
Oh, and can we add, we appreciate Neiru's company seemingly hiring either mixed people or those who aren't fair skin?
A Taste of Neiru's Life
While Neiru still seems massively behind the other girls, at the very least, we got to peer inside her life in this episode. We learned she might be the president of a company, may have trained to be a gymnast, and isn't necessarily close or tracked by her parents. Heck, she isn't even pressured to go to school. Now, as for why? Well, just as Neiru is reserved with Ai, she is with us, so many things remain unanswered.
Momoe's Last Name Is WHAT?!
So, is Momoe related to the counselor who may have assaulted Ai's best friend? Is she going to be the tie that binds Ai from trying to avoid the truth? Because, one thing that is becoming increasingly interesting, especially with Rika's introduction in the last episode, is the idea of accepting responsibility for what happened.
Now, with Rika, she directly causes her friend to die, but with Ai, it could be due to her not speaking up. And if Mr. Sawaki did do something unbecoming, as hinted, and Ai knows, perhaps the greatest vengeance for her friend would be saying something rather than saving a bunch of strangers?
Not to downplay how doing so is opening Ai and the other girls up, and making them stronger and better people. However, while you can see that as building them up to be better people in the future, it doesn't mean it is correcting past mistakes.
[amazon box="B08SQNZ1R3, B08T5R5RDX"]
[ninja_tables id="54711″]
Summary
Momoe's Last Name Is WHAT?! - 84%
A Taste of Neiru's Life - 82%
Themes That Feel Rare To See In Anime - 88%
As Wonder Egg Priority continues to push that it will not limit itself to exploring the troubles girls go through and the monsters who cause that trauma, it really does earn its pedestal that you hope future shows aspire to stand up to.