The Ms. Pat Show: Season 3/ Episode 5 "Da Baddest Trip" – Recap
---
Community Rating: 0.00% (0) - No Community Ratings Submitted (Add Yours Below)
---
This post may contain affiliate links and spoilers. Please read our disclosure policy.
---
Cousin Trina comes to the house and drags from Atlanta all the stuff Pat has been trying to keep her kids away from.
Release Date (BET Plus)
February 23, 2023
Director(s)
Jordan E. Cooper, Kelly Park
Writer(s)
Larry Powell
Newly Noted Characters and Cast
Trina
Inayah Shahid
Jamarcus, aka Lil Cap
Eric B. Robinson Jr.
Previously Noted Characters and Cast
Pat
Patricia Williams
Terry
J. Bernard Calloway
Junebug
Theodore Barnes
Janelle
Briyana Guadalupe
Brandon
Vince Swann
This content contains pertinent spoilers. Also, images and text in this post may contain affiliate links which, if a purchase is made from those sites, we may earn money or products from the company.
Plot Recap
Featuring: Pat, Terry, Trina, Lil Cap, Junebug, Janelle
Cousin Trina from Atlanta visits unannounced, and everyone is trying to get her out no sooner than her showing up. Why? Well, beyond Pat trying to leave anything related to her past behind, there is also Trina being known for stealing and bringing that BS around. But while the adults are trying to figure out why Trina is there, Junebug and Janelle are having some fun with their cousin. Janelle and Trina sing on Junebug's Tik Tok, and then the s*** hits the fan.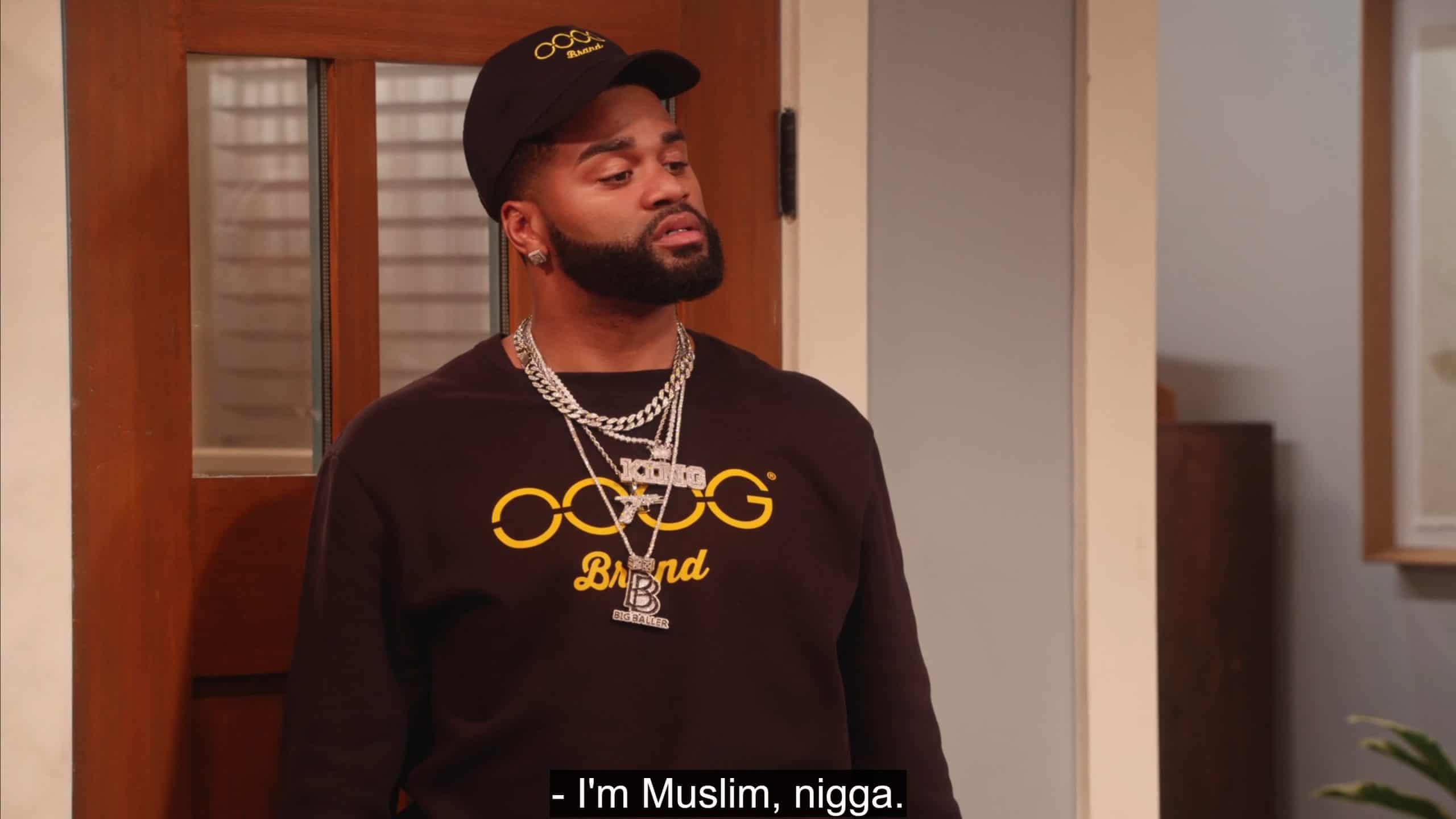 We learn Trina stole $500,000 from a drug dealer named Lil' Cap, government name Jamarcus, and because of Junebug's Tik Tok, he got Trina's location. Thankfully, Pat knew Jamarcus from when he was a kid and would play with Brandon, so she is able to finesse the gun by using Jamarcus' feelings over his dead mother.
However, with knowing Trina can't just take the money, and they can send Jamarcus on his way, they give him the cash. Trina flips out, and starts playing the blame game, including blaming Pat for the state of her life because of what led to her mother going to jail. Pat shuts that down and preps Trina to get the hell out.
But, with Junebug's Tik Tok video of her doing well, it is pushed that she may get somewhere with her singing, and as she is escorted out, she is wished luck.
Things To Note
Question(s) Left Unanswered
Will Trina be the last family member to pop up from Atlanta this season?
What Could Happen Next
While it took a beat for the episode, Pat's viral video going off on Tony Free will likely lead her to get some notable work.
Review
Highlights
The Layers To Trina
Trina is one of those surprise characters on "The Ms. Pat Show." When introduced, you assume she is going to bring comedy and maybe some level of drama, but not a dramatic performance. Mind you, I wouldn't say Trina is going to push you to cry, but she is one of many examples of characters and moments that allow you to understand that the comedy of this show usually comes from a dark place, whether it is jokes about being addicted to drugs, in jail, or crime.
However, you can't laugh after a certain point to keep from crying, and Trina shows that. She is all down for a joke, but the facts are, her mom had her in prison, her life is rough, especially with multiple kids. She isn't making the kind of money she needs to do more than survive but actually thrive, and Pat not handling Jamarcus like she wanted, has put her back at square one.
But, in Pat's defense, she knows Jamaracus wasn't riding alone, that he knows Trina is part of her family, so better to nip this in the bud than invite follow-up visits. Not because she doesn't love and understand Trina's situation, but after a certain point, you have to accept responsibility for your actions and deal with the cards dealt. Which if you are in a situation like Trina, can be immensely hard when you don't know where to start.
[ninja_tables id="75327″]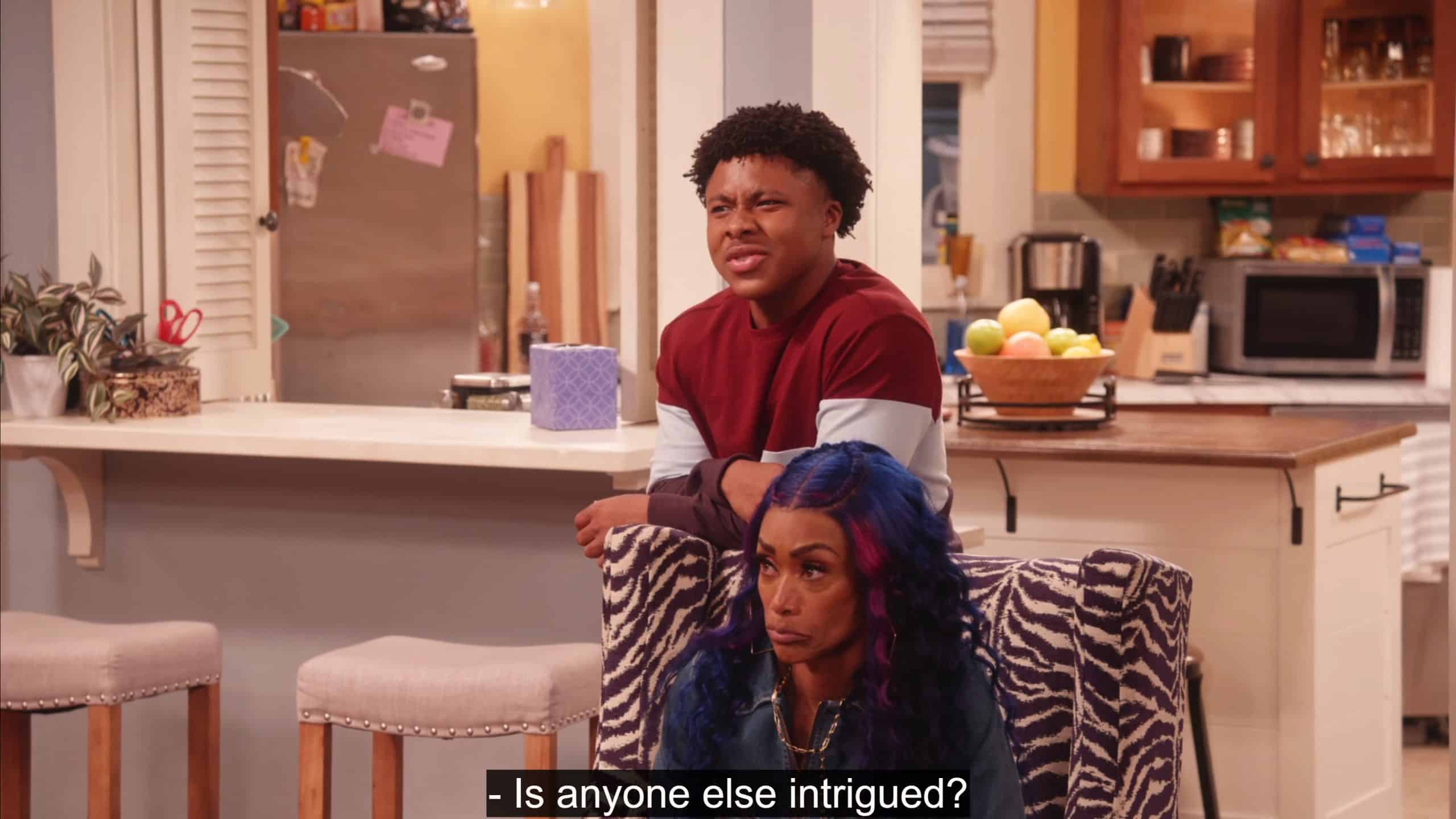 The Ms. Pat Show: Season 3/ Episode 5 "Da Baddest Trip" – Recap
Overall
Trina is a reminder that, despite how good things are for Pat, especially Junebug and Janelle, Pat was really a few decisions separated from living a life like Trina, alongside her kids.
Highlights
The Layers To Trina
Related Topics:
BET Plus
,
Briyana Guadalupe
,
Eric B. Robinson Jr.
,
Inayah Shahid
,
J. Bernard Calloway
,
Jordan E. Cooper
,
Kelly Park
,
Larry Powell
,
Patricia Williams
,
The Ms. Pat Show
,
The Ms. Pat Show: Season 3
,
Theodore Barnes
,
Vince Swann