The Marvelous Mrs. Maisel: Season 5/ Episodes 1 to 3 – Recap/ Review (with Spoilers)
---
Community Rating: 0.00% (0) - No Community Ratings Submitted (Add Yours Below)
---
This post may contain affiliate links and spoilers. Please read our disclosure policy.
---
As we begin the final season of "The Marvelous Mrs. Maisel," we're thankfully given an idea of what happened after the season likely ends.
Aired (Prime Video)
April 14, 2023
Newly Noted Characters
Adult Esther
Alexandre Socha
Penelope
Lucy Taylor
Adult Ethan
Ben Rosenfield
George
Peter Friedman
Previously Noted Characters
Miriam "Midge" Maisel
Rachel Brosnahan
Mike
Jason Ralph
Gordon Ford
Reid Scott
Moishe
Kevin Pollak
Shirley
Caroline Aaron
Susie
Alex Borstein
Mei
Stephanie Hsu
Noah
Will Brill
Kid Ethan
Colin Keane
Abe
Tony Shalhoub
Rose
Marin Hinkle
Benedetta
Kelly Bishop
Joel
Michael Zegen
Recap
This content contains pertinent spoilers.
Season 5/ Episode 1 – Go Forward
Midge is now at a bit of a low point. She almost lost a toe from walking in that blizzard, and she feels her career is over with saying "No" to Tony Bennett, and not much else on the horizon. Luckily, Susie isn't as quick to give up, and between harassing Mike and lucking into an opportunity with Gordon Ford, Miriam gets a gig! Albeit as a writer on Gordon's show, but any progress forward is better than her lateral moves or moving backward.
Speaking of moving forward, Mei decides to break up with Joel to pursue being a doctor and reveals she got an abortion so that neither the baby nor him, in extension, could hold her back. Also, she is going to Chicago, so this could be one of the final times we see her. That isn't the only breakup, however. Moishe reveals he and Shirley are divorcing since Moishe refuses to retire, even after his heart attack, which causes notable strife within the household.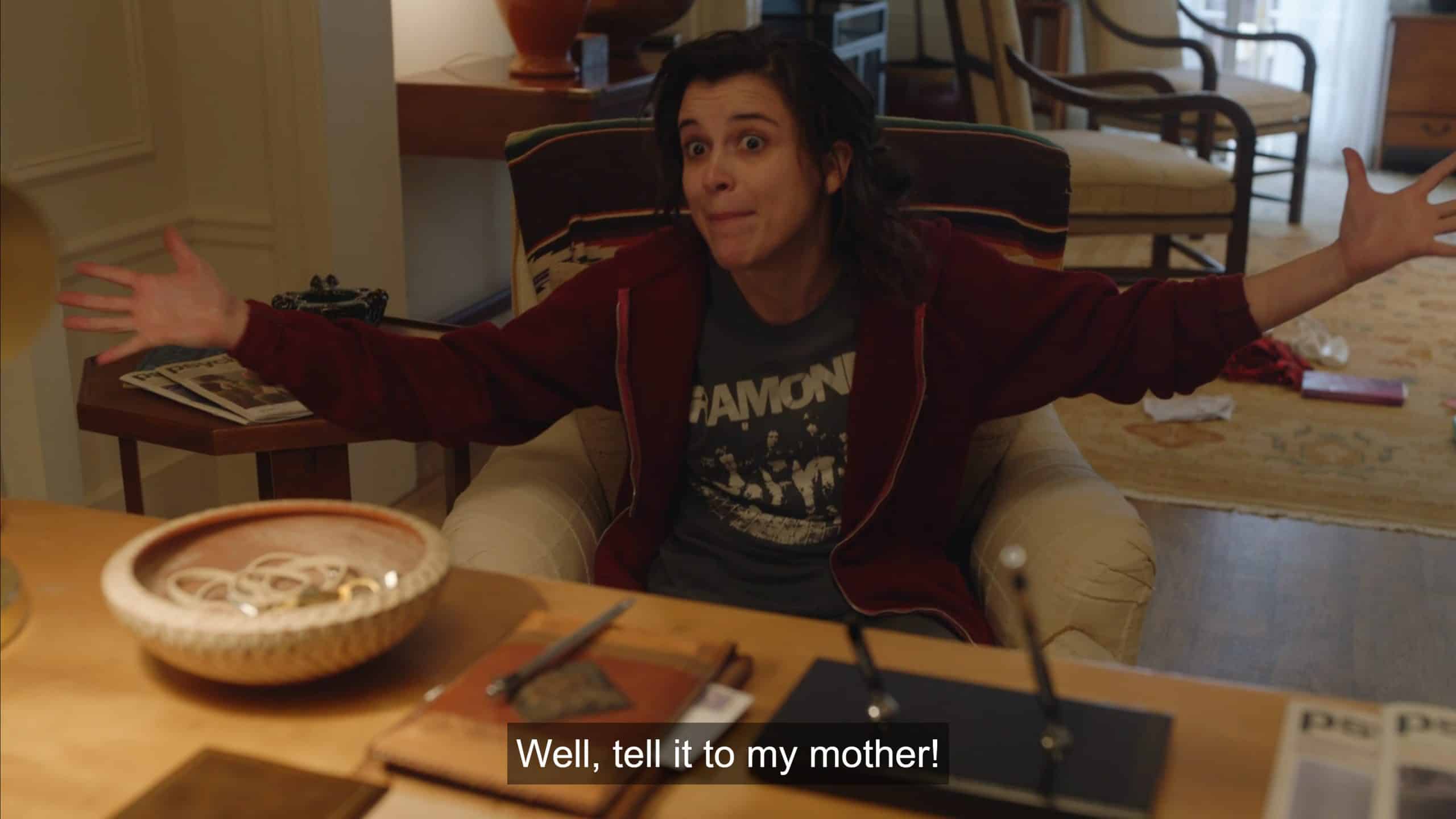 Not to be outdone, regarding family drama, we get a glimpse of the future, where Miriam has hit big, and is still big in the 80s, but it seemingly was at the cost of her relationship with Esther and Susie. But, while it is understandable why her brilliant doctor daughter has issues, what led to Susie and Miriam calling it quits remains a mystery.
Season 5/ Episode 2 – It's A Man, Man, Man, Man World
Things don't start off great for Midge on "The Gordon Ford Show." No one let the administrative staff know she was coming; Mike hates her due to him hating Susie, and when it comes to the writer's room? Miriam doesn't know the lingo, her pitches are turned down, and any time she thinks she has made progress, her gender sets her back. Be it because she has a back-and-forth with another writer, who uses her gender to cut her down, or Gordon presenting the idea she may have gotten hired because she is cute.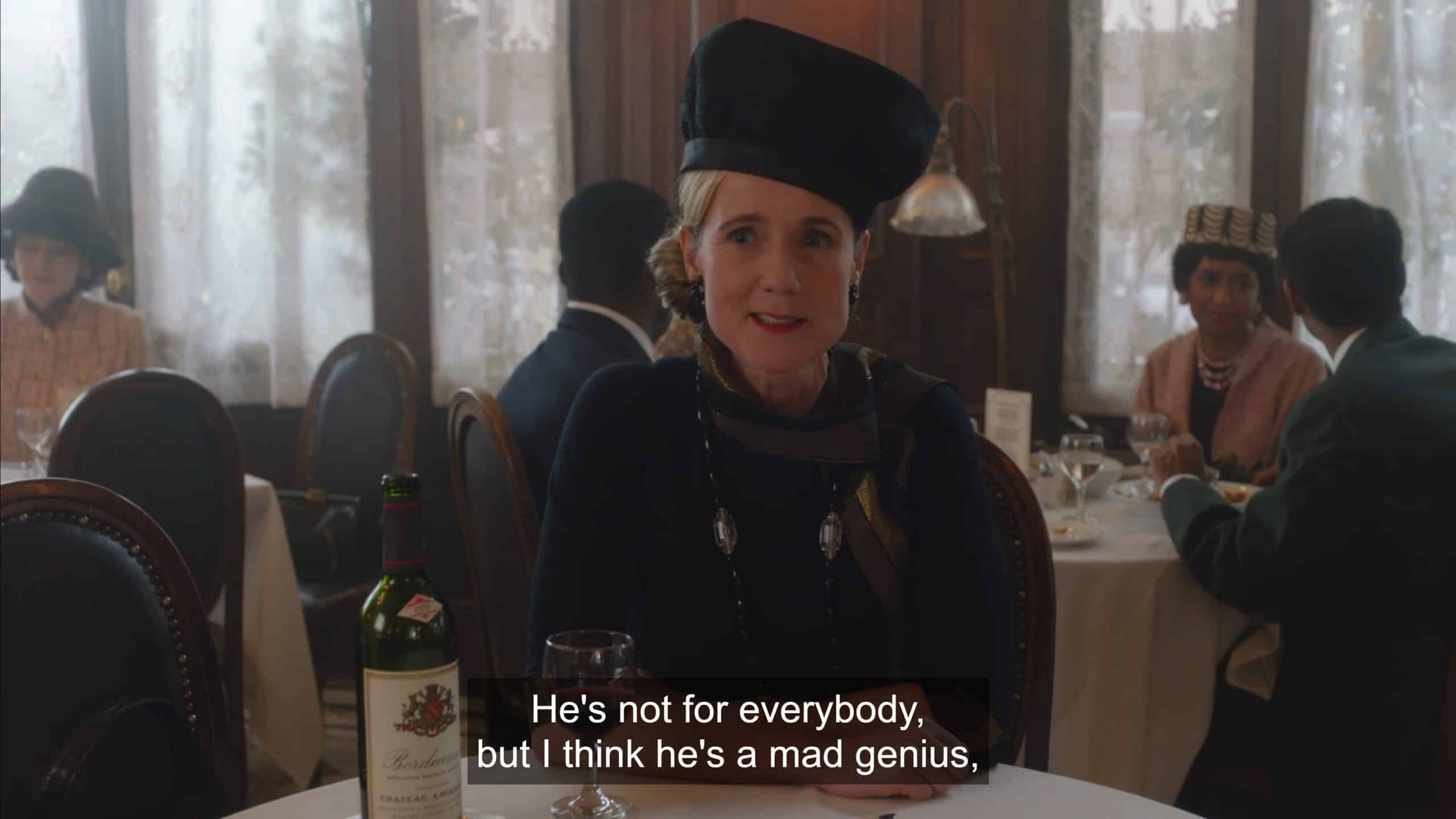 As all this happens, Abe is dealing with a major figure in the theater world, Penelope, who seems to like him, which is a major plus for the Village Voice, but she likes him a bit too much. She touches his leg, and he freaks out a bit and isn't sure what to do, so he keeps his mouth shut. Meanwhile, Rose is starting to believe the matchmaker mob is out to destroy her in any way it can, including burning the tearoom she met clients. This leaves her desperate for some way to clap back; hence her calling Noah in hopes that he has some connection in the CIA that could help her, but, alas, he is just an analyst.
Season 5/ Episode 3 – Typos and Torsos
Miriam loves self-sabotage as much as she loves fashion and boy, does she almost set herself back in a major way. How? Well, she finally gets a joke in, and when Gordon flubs it, she audibly groans, ON AIR, and then berates him in front of everyone the same night. Susie is upset, Miriam thinks she killed her career again, but luckily, alongside finding out he has the number 1 show in the country, Gordon reveals he likes Miriam enough to step out on his wife. She isn't interested, but this may have provided her a safety net.
Which is perhaps one of her few victories since Ethan is still not sleeping in his room, and her parents are still getting on her nerves, but Rose less so than Abe. Abe is just self-centered as usual, but Rose? Her paranoia about the matchmaking mob is understandable. But rather than dwell, vent, and get on everyone's nerves, as Abe does, she goes to Susie to fix the situation, and Susie's mob associates make it so only Benedetta may have survived. Note, the Irish matchmaker died of a heart attack, the other Jewish woman left for Argentina, and the lady who ruled Harlem seems missing. But, either way, Rose may now have peace – if she accepts Benedetta's generous terms.
As for Joel? His parents being at war has hit his club and has rocked his nerves to the core. But luckily, when both learn about Mei not only leaving but losing the baby, it seems to bring them together. It isn't clear if this is a permanent development, but even a moment's peace for Joel is better than bickering and dragging him into the middle.
Things To Note
2: Sylvio returns and properly explains and apologizes for his situation to Miriam
2: Joel learns of Miriam's conversation with Mei and blames her for Mei aborting the kid and hightailing it.
Question(s) Left Unanswered
Is this the last we will see of Mei?
Will Sylvio get another chance? It isn't clear if he became one of, I believe, Miriam's four husbands.
What led to Miriam and Susie ending their relationship after 25 years?
What Could Happen Next
1980s Miriam being confronted about the kind of mother she was
Learning how Miriam's parents died or what their lives are like in the 80s
Miriam going on Saturday Night Live
Seeing comedians like Richard Pryor, among others
Review
Highlights
A Built In Epilogue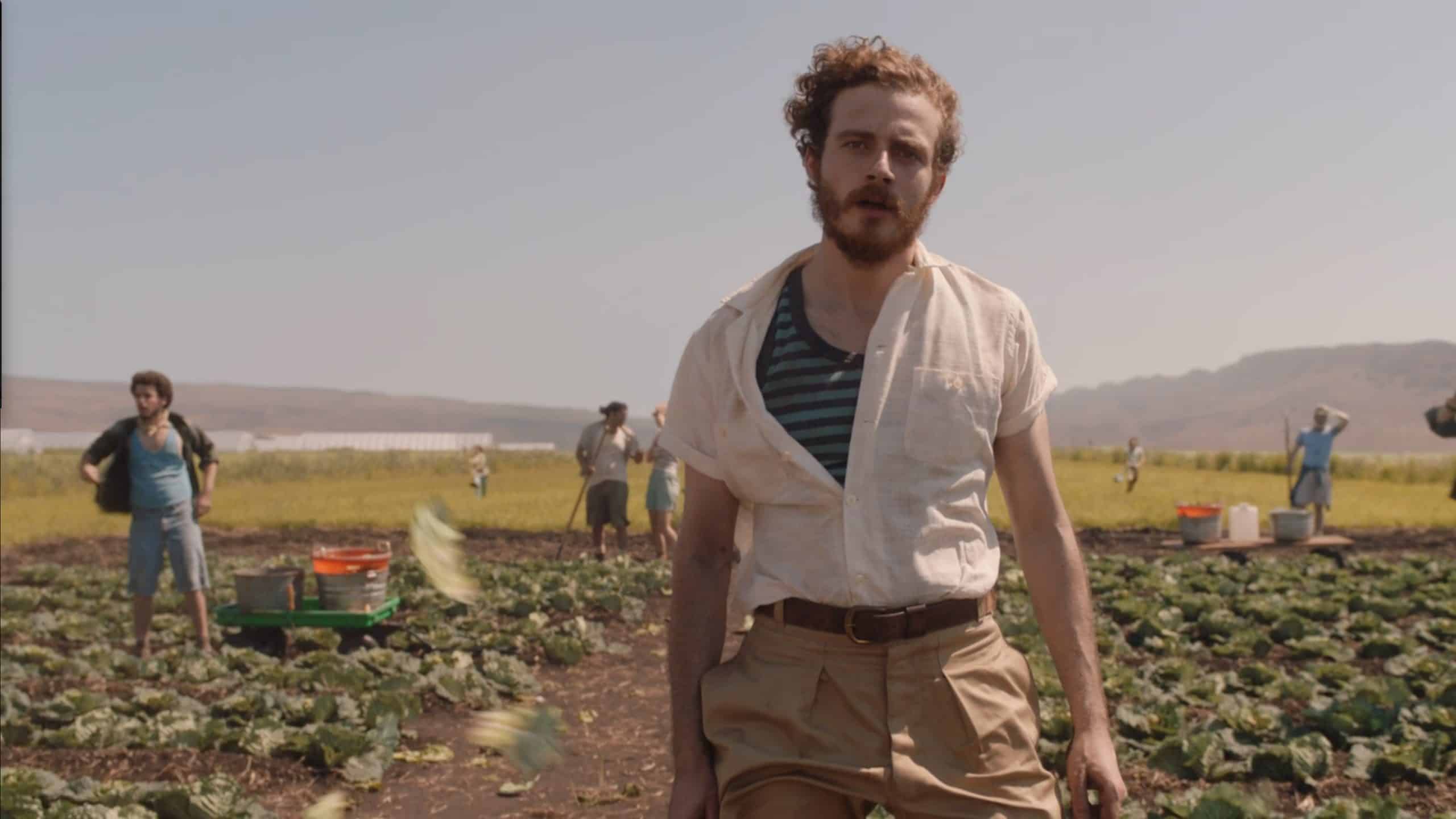 Most shows end with the final episode giving you a hint, an idea, or just enough information to let you know what would come in a never to be seen additional season. "The Marvelous Mrs. Maisel," having its epilogue built into each episode with us seeing Ethan and Esther, and learning how Miriam's career went for decades, is a nice touch. It keeps the show progressing nicely, after the past season's events, while wrapping things up, as part of this being the finale season.
While not all shows could copy this, I do hope it does create a bit of a trend.
The Experience Of Someone Who Is Not A Pioneer, But Still One Of The First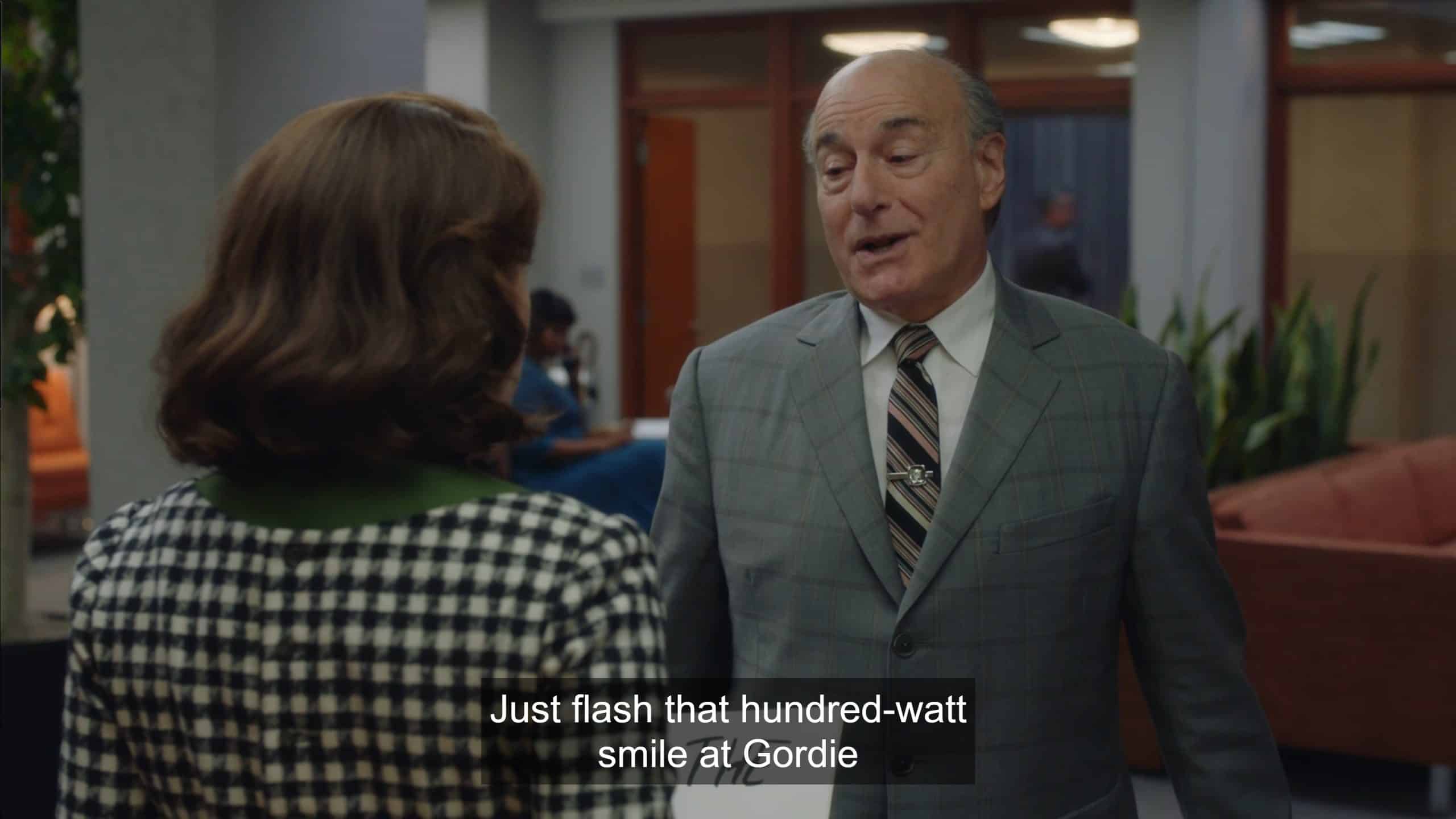 Miriam, through George's name-dropping, is noted to not be the first late-night TV writer. However, like how Miriam represents a lot of what female stand-up comics went through, especially those who weren't clean, it seems the venture into television writing should also represent female writers. Be it the struggle to get a joke in, misogyny leading to the idea they were hired because of who they were with, or just being attractive, and that tight rope between networking and making connections while having the kind of boundaries that don't lead to slammed doors.
It's going to be a rough ride for Miriam, but it isn't like she doesn't learn after she falls.
On The Fence
The Parents
Joel and Miriam's parents remain what, at best, can be called necessary evils. They help you understand why Joel and Miriam are how they are, but damn, they are annoying and, honestly, characters who get too much screen time. Don't get me wrong, I understand that getting these actors, Tony Shalhoub, for example, was likely a huge boon due to their resumes. But, outside of Rose, they all seem to be love-to-hate type characters, and I'm unsure if that's on purpose.
Abe, for example, I would love to see get himself into such a frenzy he has a heart attack and, unlike Moishe, he doesn't survive. Shirley, too because I get she is making fun of the stereotypical, overbearing Jewish mother, but could she get some layers? Can she get developed like Rose did? Hell, even get a different side to her shown like we have seen with Moishe at times? Why is she so stuck in who she is, similar to Abe, with seemingly no desire for much, if any, development?
[ninja_tables id="64104″]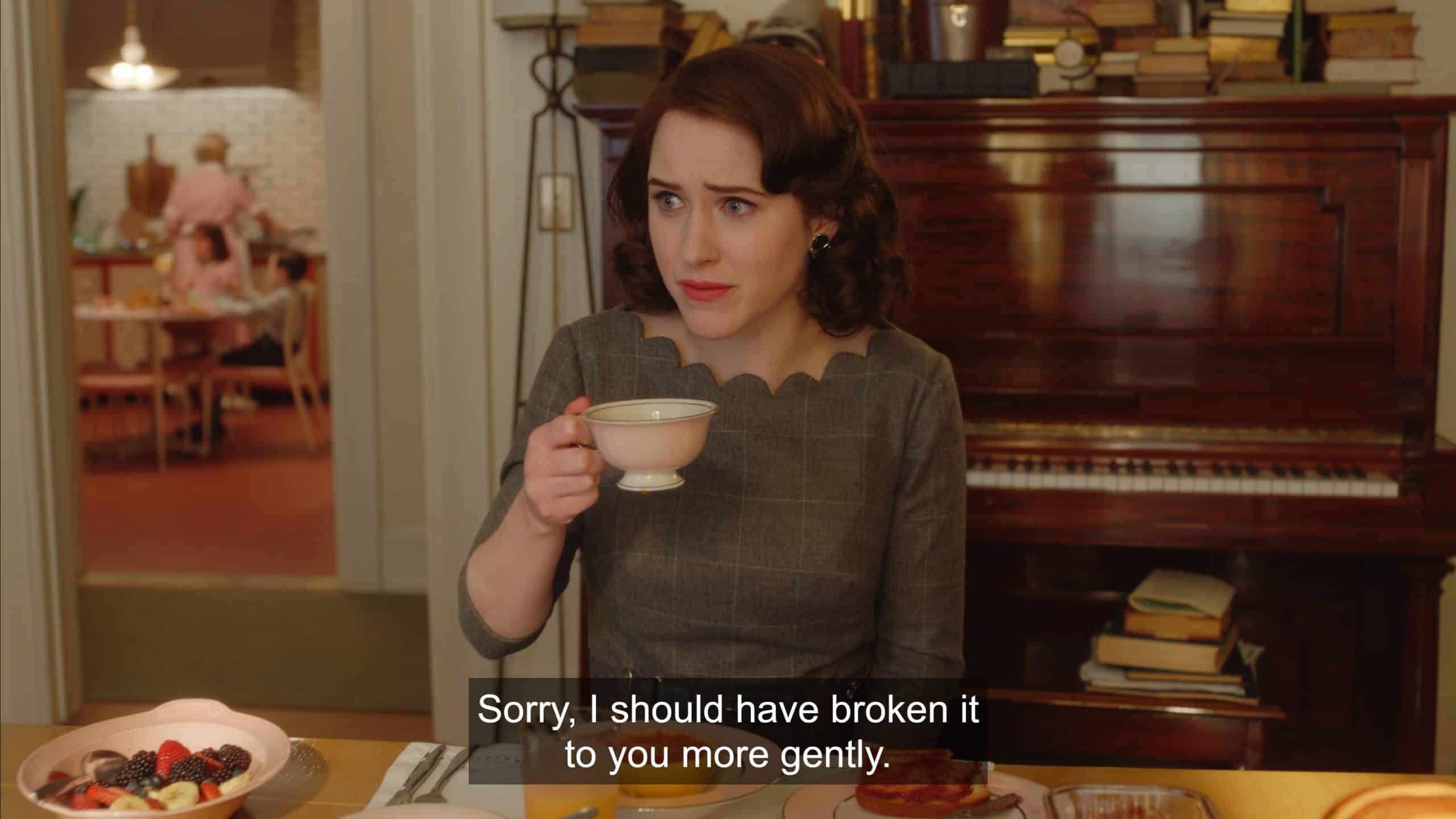 The Marvelous Mrs. Maisel: Season 5/ Episodes 1 to 3 – Recap/ Review (with Spoilers)
Overall
"The Marvelous Mrs. Maisel" begins its farewell season leaving you with little to miss, both in a good and bad way.
Highlights
A Built In Epilogue
The Experience Of Someone Who Is Not A Pioneer, But Still One Of The First
Related Topics:
Alex Borstein
,
Alexandre Socha
,
Ben Rosenfield
,
Caroline Aaron
,
Colin Keane
,
Jason Ralph
,
Kelly Bishop
,
Kevin Pollak
,
Lucy Taylor
,
Marin Hinkle
,
Michael Zegen
,
Peter Friedman
,
Prime Video
,
Rachel Brosnahan
,
Reid Scott
,
Stephanie Hsu
,
The Marvelous Mrs. Maisel
,
The Marvelous Mrs. Maisel: Season 5
,
Tony Shalhoub
,
Will Brill