The Marvelous Mrs. Maisel: Season 5/ Episode 8 "The Princess and The Plea" – Recap and Review (with Spoilers)
As we come upon what launched Mrs. Maisel nationally, Abe questions his life choices, and Joel shares a nice moment with Miriam.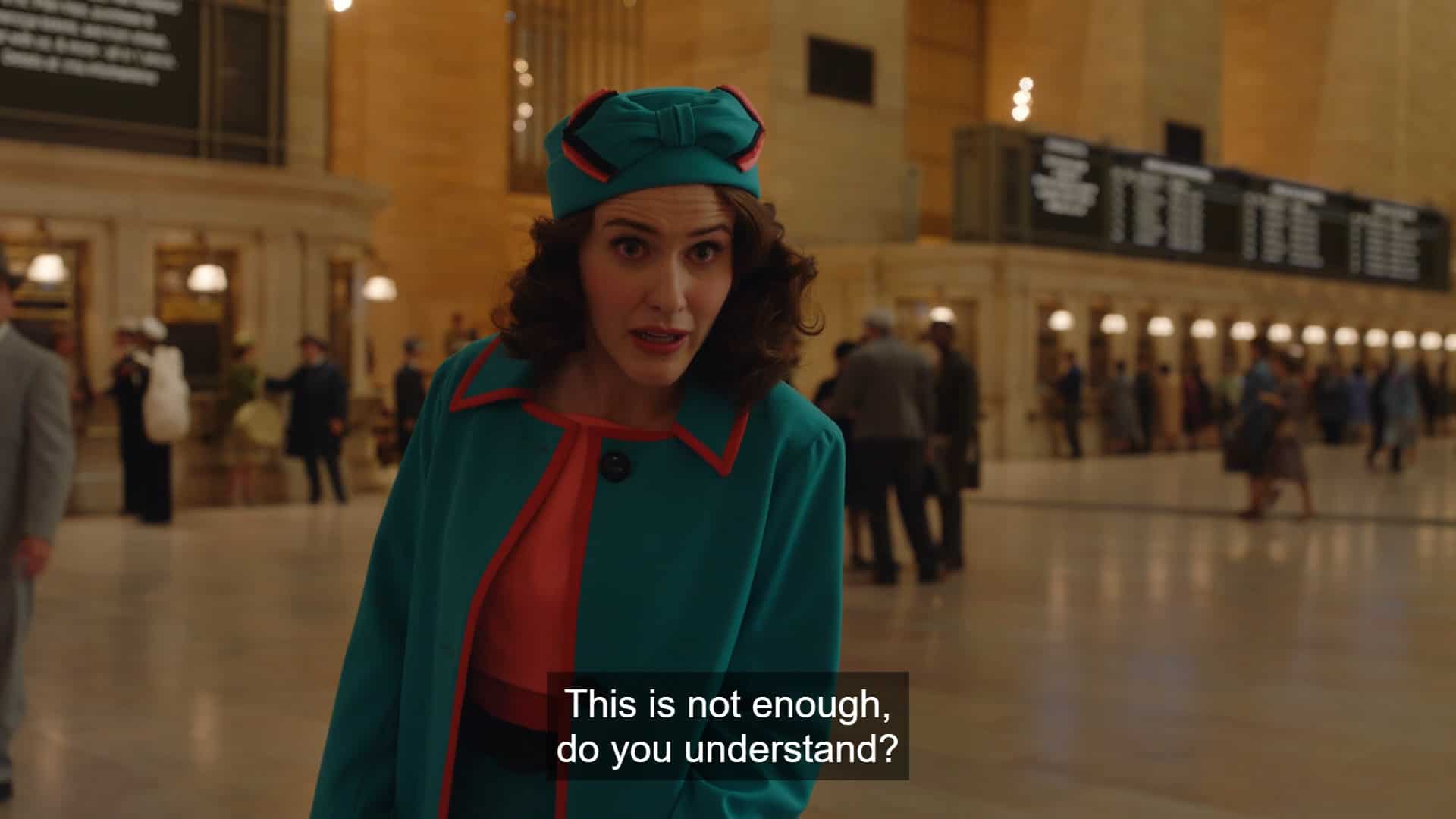 As we come upon what launched Mrs. Maisel nationally, Abe questions his life choices, and Joel shares a nice moment with Miriam.
Release Date (Prime Video)
May 18, 2023
Director(s)
Daniel Palladino
Writer(s)
Daniel Palladino
Newly Noted Characters and Cast
Princess Margaret
Kate Abbruzzese
Previously Noted Characters and Cast
Joel
Michael Zegen
Miriam
Rachel Brosnahan
Abe
Tony Shalhoub
Hedy
Nina Arianda
Gordon
Reid Scott
Susie
Alex Borstein
Dinah
Alfie Fuller
Plot Recap
Images and text in this post may contain affiliate links. If a purchase is made from those sites, we may earn money or products from the company.
Rebuilding What Was – Joel, Miriam
Thanks to Abe causing havoc at Ethan's school, Esther's assumed future school, Joel and Miriam are called into the principal's office, and as they wait and after they leave, they find themselves reminiscing. They remember back to 1953 when Miriam met Moishe and Shirley, a fight they had in 1955 in Brooklyn, and the flashbacks end with Joel remembering the start of his affair.
But, rather than end things on a sour note, the reunion tour, Joel decides to ask Miriam for a drink, which she is more than receptive to but seemingly excited by.
Maybe I've Been Wrong? – Abe
Abe isn't his usual self with his boss from The Village Voice and his friends. This isn't because of Miriam and/ or Joel chastising him because of how he acts at Ethan's school, but Abe having a reckoning of sorts. With Ethan being a dunce and Esther the one he realizes may continue the Weissman genius gene, now he questions if he went wrong with Miriam.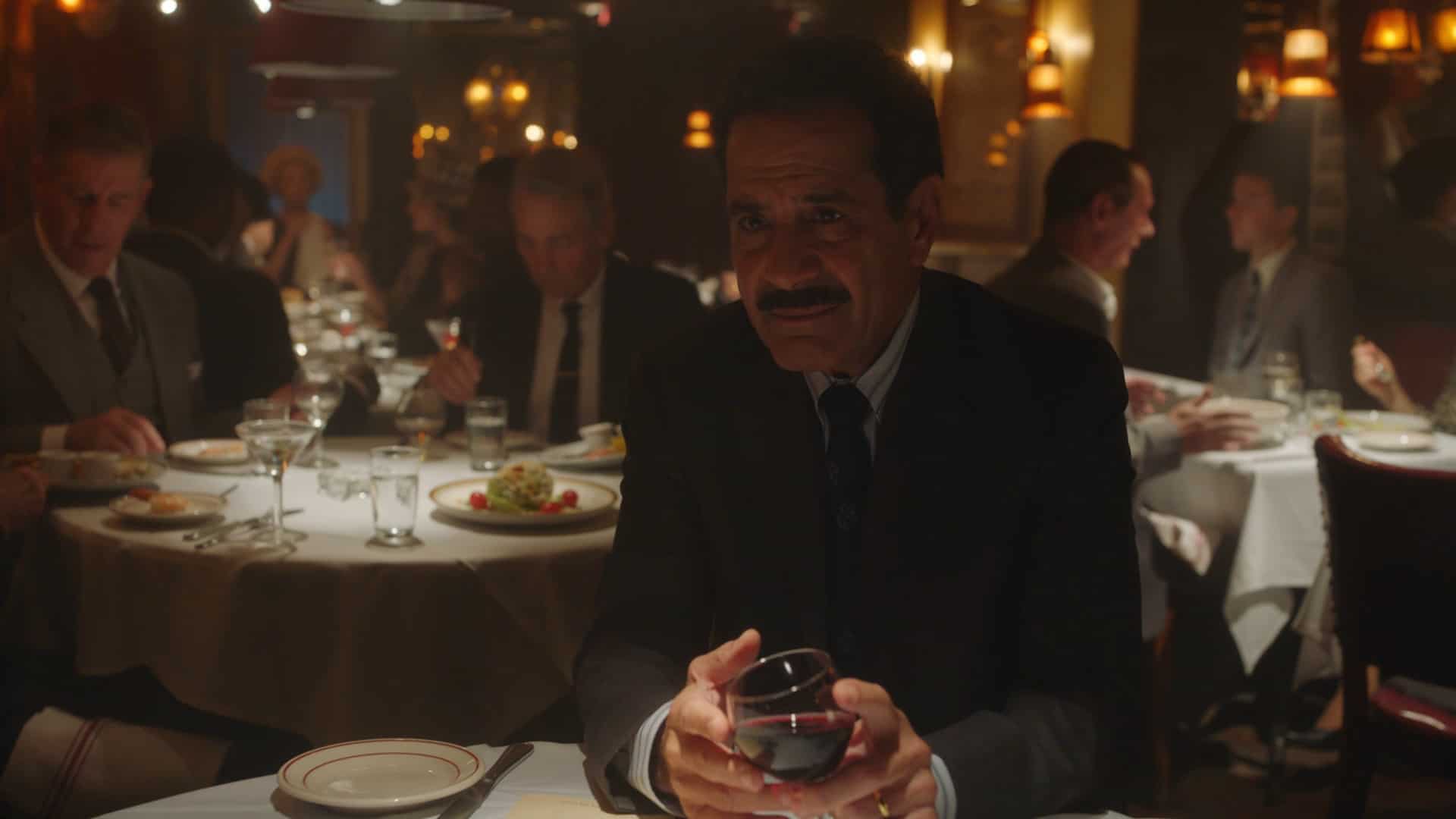 He compares her tenacity, courage, and adaptability to himself and Noah and questions how far she would have gone if he poured into her more? Never mind, completely not taking Rose into account, how did she become this person without him playing a notable role in her rearing? This thought process has him question the roles of men and women, how the world is changing so much as a man who just turned 64, and while some are receptive to his existential crisis, after a certain point, some just want to have dinner.
Let's Not Let Pride Get In The Way Of Opportunity – Hedy, Gordon, Miriam, Susie, Princess Margaret
Miriam learning that Hedy knows Susie feels like a game changer for her, especially after impressing her and a visiting Princess Margaret. So considering Susie hunted down a man to a gay bathhouse for another client, asking a favor from someone who speaks very complimentary of Susie seems like an easy task. Yet, Susie is hesitant and cagey about why she doesn't want to tap into that relationship.
Without saying it outright, Miriam isn't pleased by this to the point of questioning their professional relationship over Susie's pushback. But, in Susie's mind, she questions Miriam breaking thanks to a favor, and in Miriam's mind, especially after the Jack Parr thing, her thought is, I put in the work, and now I just need the opportunity. So, with anxiety and a heavy heart, Susie tracks down Hedy and asks the favor, which Hedy knows was hard for Susie.
However, convincing Gordon to put Miriam on the couch seems to be a harder task. But with Hedy being the one who secured Princess Margaret, a major catch for Gordon, she pulls that card, leaving Gordon with many questions.
Other Noteworthy Information
Miriam has a college reunion with some of her friends, and they uncover notes they left for their future selves, including Miriam's that just says, "Don't," with no context.
Dinah gets on Susie about trying to derail or slow down James' career, and on top of forcing her to get him on Jack Parr, she also makes her go to Baltimore to apologize in person.
Things To Note
Collected Quote(s)
My fear, though, is that the world is as it always was, and I just didn't see it.
— Abe
Review
---
Community Rating:
---
Notable Performances or Moments
Abe's Conversation
While Abe is as self-centered as always, him being genuinely reflective, questioning his parenting, men messing with things, and not always leaving with a better result, and more? This is the kind of Abe I can enjoy. Set aside the neurotic, funny-to-someone but sure as hell not me character, and Abe seems likable and not someone you want to see get a comeuppance.
Now the only question is, was this a moment in time that one would have to see to believe, or has Abe truly shifted his perspective thanks to his granddaughter's brilliance? Because, with Esther seeming like a mini-Abe, when she is grown up, there is a need to question if the only thing that may change is him being less sexist, and that's it.
Highlights
Hedy
Hedy is a highlight because she is one of the few characters who doesn't seem to need to be a big personality who competes for all the attention in the room. That feels rare in "The Marvelous Mrs. Maisel" since subtle characters are very few as everyone is written and acts like a star attraction. But that aside, we also appreciate her pushing Miriam not to share the credit for the sketch she came up with for Princess Margaret, how she holds a wealth of information about Susie but isn't letting it go, and her weird relationship with Gordon.
Now, yes, do I want to know more about her and Susie? Of course. Also, is there something fishy about her relationship with Gordon I want to know more about? Again, yes. But, there is something about Hedy where, unlike most characters, you can appreciate the air of mystery and want it maintained rather than to get a peek behind the curtain and ruin the mystique.
[ninja_tables id="64104″]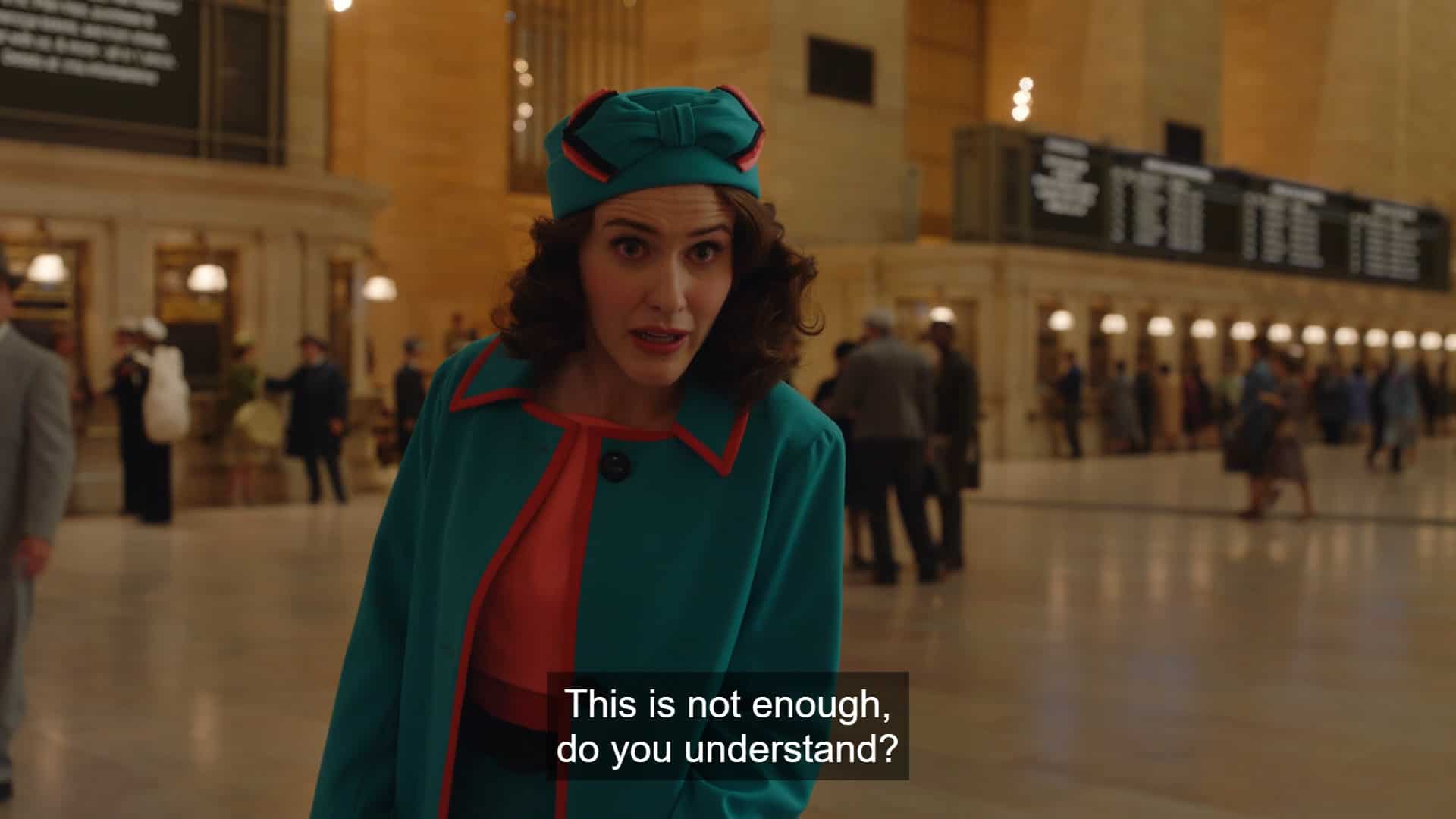 The Marvelous Mrs. Maisel: Season 5/ Episode 8 "The Princess and The Plea" – Recap and Review (with Spoilers)
Overall
While the final episodes don't live up to their positioning in the season, they maintain expectations for the series as a whole.
Highlights
Abe's Conversation
Hedy
---
Follow, Like, and Subscribe
Community Rating: 97% (2 votes)