The Marvelous Mrs. Maisel: Season 5/ Episode 6 "The TestiRoastial" – Recap/ Review (with Spoilers)
It has been approximately five years since the end of Susie and Miriam's working relationship and friendship, and we finally learn what broke the camel's back.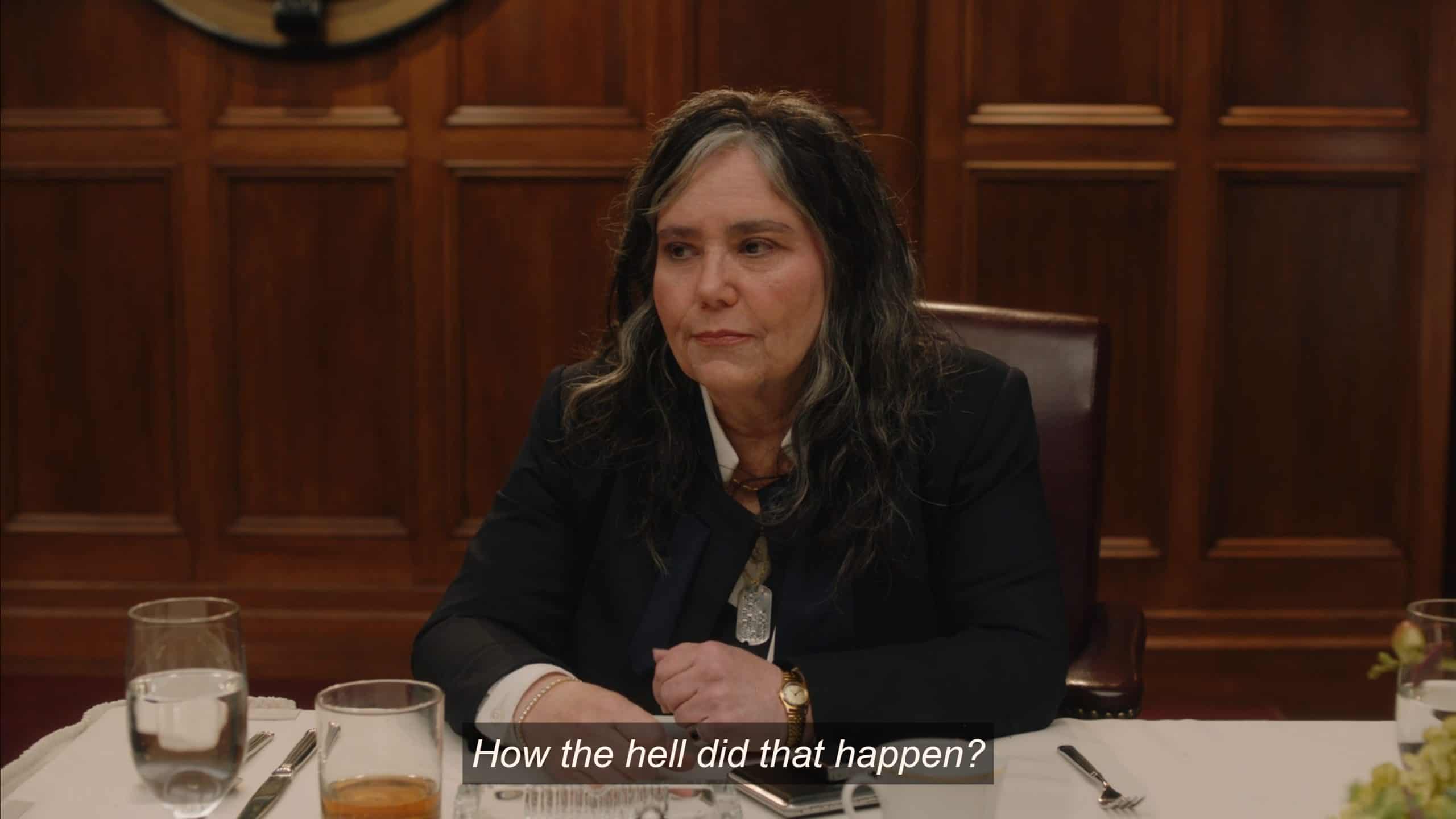 It has been approximately five years since the end of Susie and Miriam's working relationship and friendship, and we finally learn what broke the camel's back.
Aired (Prime Video)
May 4, 2023
Director(s)
Daniel Palladino
Writer(s)
Daniel Palladino
Previously Noted Characters
Susie
Alex Borstein
Mike
Jason Ralph
Harry
David Paymer
George
Peter Friedman
Miriam
Rachel Brosnahan
Joel
Michael Zegen
Frank
Erik Palladino
Nicky
John Scurti
Dinah
Alfie Fuller
Ethan
Ben Rosenfield
Tess
Emily Bergl
This content contains pertinent spoilers. Also, images and text in this post may contain affiliate links which, if a purchase is made from those sites, we may earn money or products from the company.
Recap
Featuring: Susie, Mike, Harry, George, Miriam, Joel, Frank, Nicky, Dinah, Ethan
It's 1990, and Susie is the guest of honor at a Friars Club roast, and outside of Mike, no one we ever met is there. But, with some being friends, other frenemies, they catch us up on Susie's career. Be it Harry Drake singing over all of his top clients to Susie before he died, or how Susie got George fired and how that led Mike to get a promotion and Miriam, assumingly, finally getting on the Gordon Ford show.
But with every high, there is a low, and the low which ended Susie and Miriam wasn't Susie having to cancel a destination wedding ten minutes before the ceremony for Miriam and spending two weeks to get people their money back. Nope. What broke Miriam and Susie was Frank and Nicky.
Miriam never knew, until the day Joel was arrested in 1985, that she was part of whatever deal Frank and Nicky had with Susie. At least, she was until sometime, likely the 60s (the only time jump in the episode not dated is when Joel finds out Miriam is part of Susie's mob deal), when Joel traded himself, and his businesses, for Miriam. That means the clubs and all Joel worked for, likely inherited as well, were used for the mob to clean their money.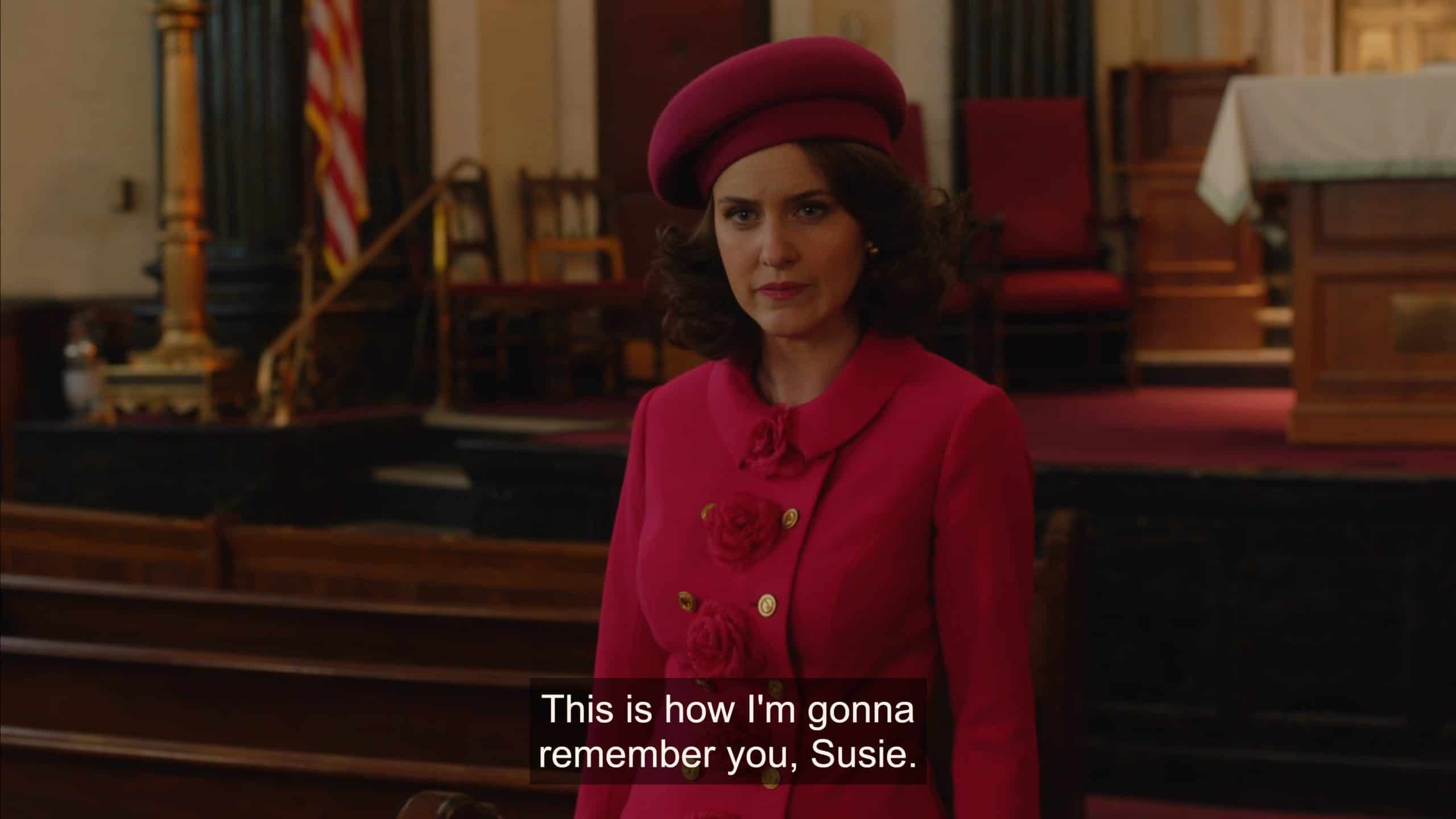 Once Miriam was given a letter by Joel confessing everything, she had an out with Susie in a synagogue, and with Susie admitting she lied to Miriam, had her connected to the mob for some time, and now had her performing in casinos to pay off Susie's gambling debts? Oh, for at least five years, they had to be separated.
However, the final presenter at Susie's roast is Miriam, and it seems she is ready and willing to make amends, and Susie is as well. What probably helps is Joel is out now so, with that, bygones can be bygones.
Other Noteworthy Information
Dinah ended up running the New York branch of Susie Myerson and Associates
Miriam's son Ethan, and his crazy wife, seemingly have moved to New York
While Archie remained Joel's partner, even during the mob years, Joel took the entire blame and didn't rat anyone out
Tess shows up to the roast, and besides embarrassing herself, she reveals she had a disco hit
Things To Note
Question(s) Left Unanswered
Who manages Miriam in modern times? Is she her own manager or maybe Imogene?
Is Joel still owed, in some way, by the mob?
Did Susie ever try to blacklist Miriam?
Where are Frank and Nicky now?
What Could Happen Next
With covering Susie's rise, all that is left is covering Miriam's big break.
Review
---
Community Rating:
---
Notable Performances or Moments
Miriam's Video Dedication
With it all being laid out on the line, it is understandable why Miriam and Susie ended things. Joel is the love of Miriam's life, someone who, without being prompted, went to bat for her and learned how to be the man she needs when she is vulnerable and the man she wants when she feels powerful. But, at the same time, Susie didn't have that. As noted in the roast, it still isn't clear what Susie likes or loves beyond money. And while she has an assistant and staff, who seemingly would die for her, loyalty is a component of love, not what surmises it.
However, other components to love, like time spent together, showing up when it matters most, and many other things, made Miriam likely feel nostalgic. Heck, no matter what she says or feels, she can't deny Susie is the one who got her started and laid the foundation for Miriam. Never mind, considering how many times Miriam blew up her own career, Susie being right by her side has to mean something – even if she was damn near cursing her out throughout cleaning up the fallout.
But, as much as Miriam was a client, she was also a friend, and while Susie didn't use that term until she was caught red-handed, I think five years separated allowed both to reflect, especially Miriam. For with Miriam so used to Abe and Rose, who, at the very least, would be passive-aggressive about how they feel, dealing with someone who isn't so expressive like Susie was probably difficult. Yet, it seems she realized every act that went beyond money was not only Susie expressing she saw Miriam as a friend, but also that she loved her more than she could ever know, and it took five years being separated to realize.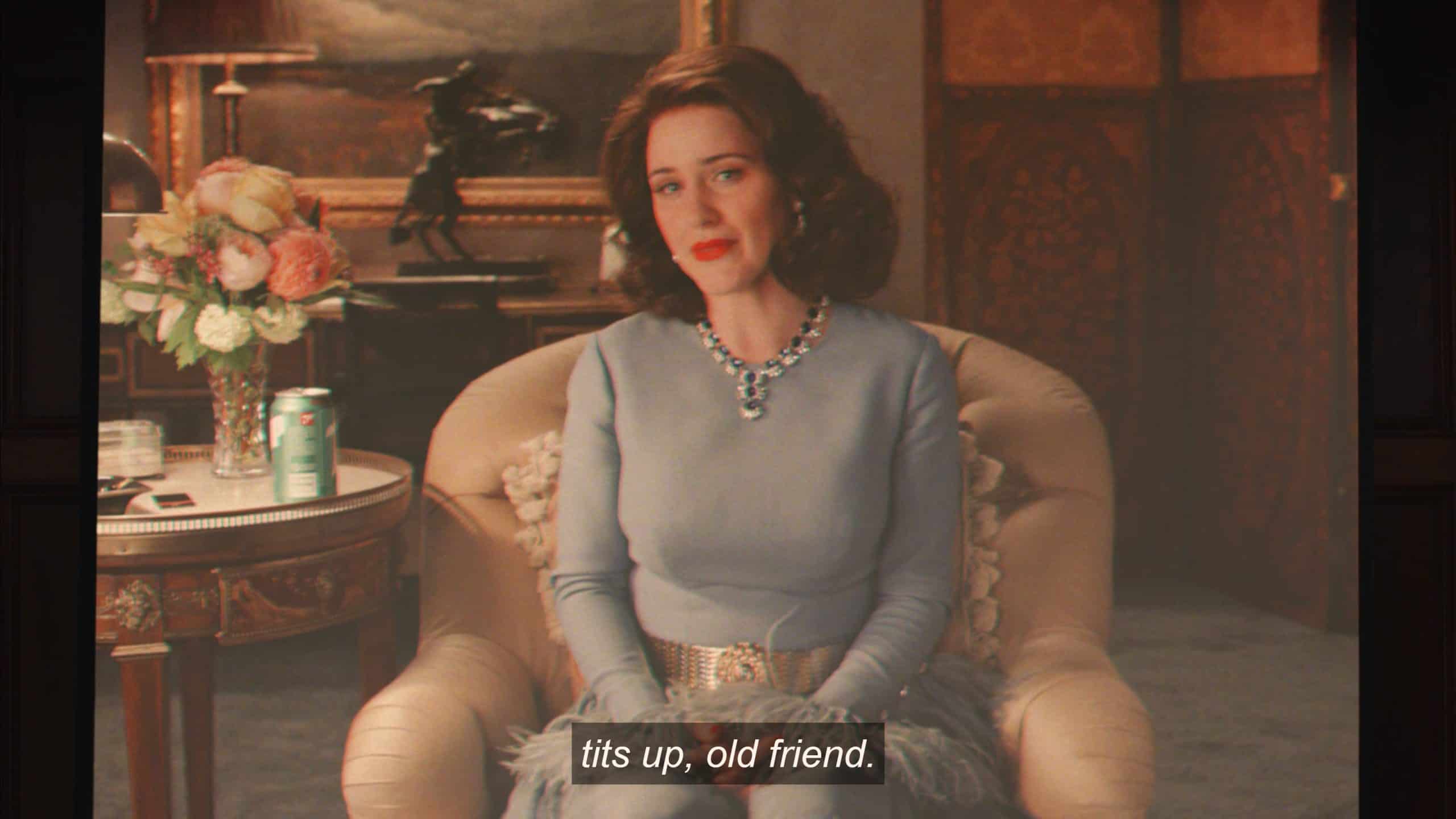 Highlights
An Episode Mainly Focused In The Future
The way this episode is written, mainly in the future, with flashbacks in the past to flesh things out, was perfect. We got a sense of who Susie was in 1990, at a level that would make Harry Drake proud, while getting to see the major milestones that got her there.
Now, this isn't to say this could work across the board. We spent way too much time with Miriam to have a "This Is Your Life" episode with flashbacks. But, with that said, I feel like this might be when season 5 peaks, for I can't imagine things getting better.
On The Fence
Wishing More Familiar Faces Were At Susie's Roast
Outside of Mike Carr, seeing no other recognizable faces at Susie's roast was unfortunate. I mean, anyone who knows Alex Borstein's career will recognize Will Sasso, since they were both on "Mad TV" together, but his role on Carmine is new. So, the lack of Dinah, for example, was a missed opportunity.
Granted, would she have openly spilled Susie's secrets and rumors like the others? Maybe, maybe not. But considering how she is supposed to be a major part and force in Susie's company? It would have been nice to see more of her being the manager Susie trained her to be.
HELL! If Sophie Lennon is still alive, imagine her as one of the roasters! It would have been believable that, between Tess, Sophie, Dinah, and maybe also the lady down the hall, they would have enjoyed talking about an old friend, and it would feel less like watching a bunch of men lick their wounds after Susie whipped their asses for decades.
[ninja_tables id="64104″]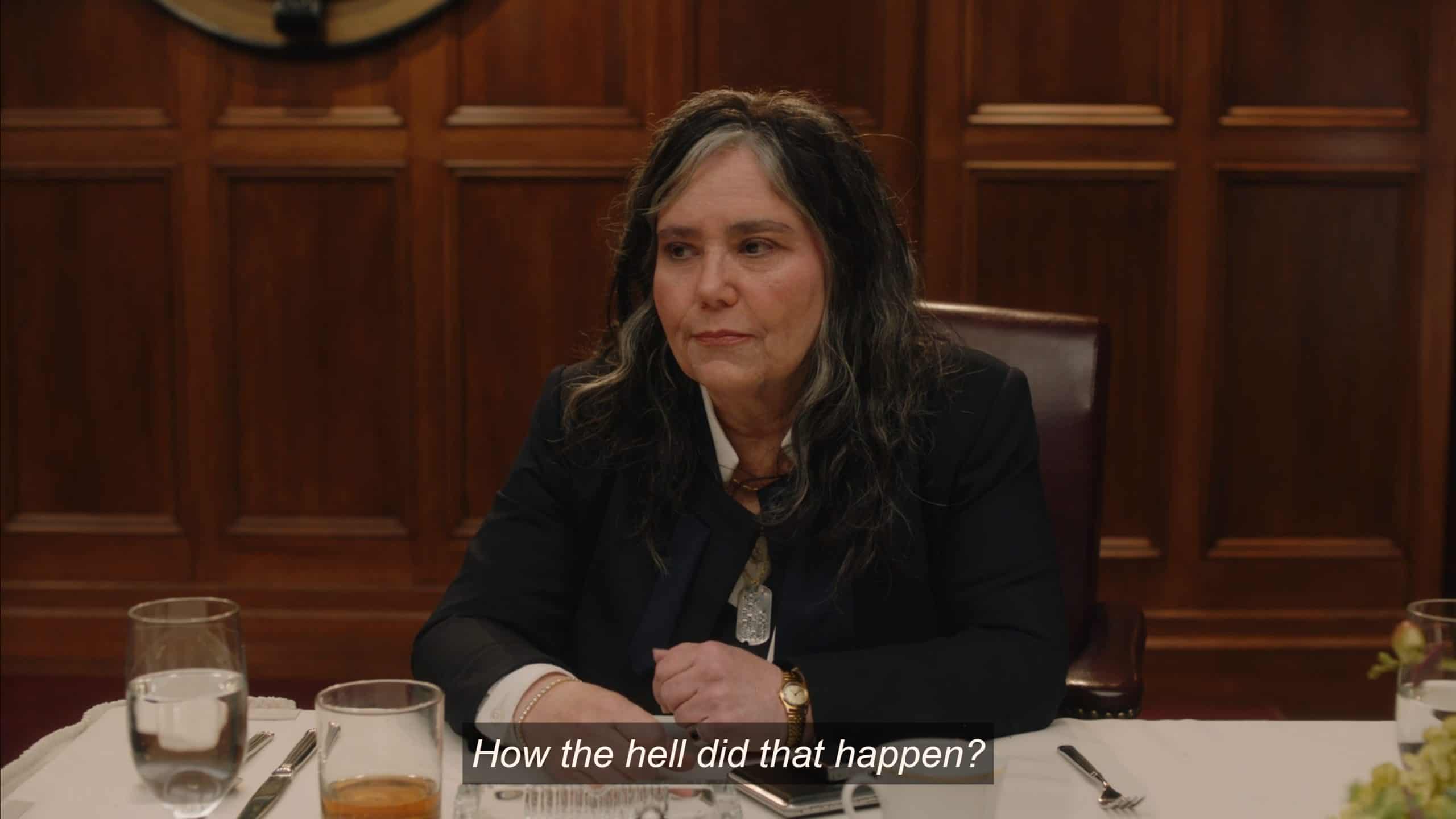 The Marvelous Mrs. Maisel: Season 5/ Episode 6 "The TestiRoastial" – Recap/ Review (with Spoilers)
Overall
We have reached the peak of season 5, for unless Miriam delivers the best comedy set ever, I don't think she can match an episode focused on the hidden gem which is Susie.
Highlights
An Episode Mainly Focused In The Future
Miriam's Video Dedication
Disputable
Wishing More Familiar Faces Were At Susie's Roast
---
Follow, Like, and Subscribe
Community Rating: 94% (1 votes)