The Marvelous Mrs. Maisel: Season 5/ Episode 5 "The Pirate Queen" – Recap/ Review (with Spoilers)
In the process of making a friend, Miriam makes a HUGE enemy, and Susie continues to make a name for herself by being an unorthodox manager.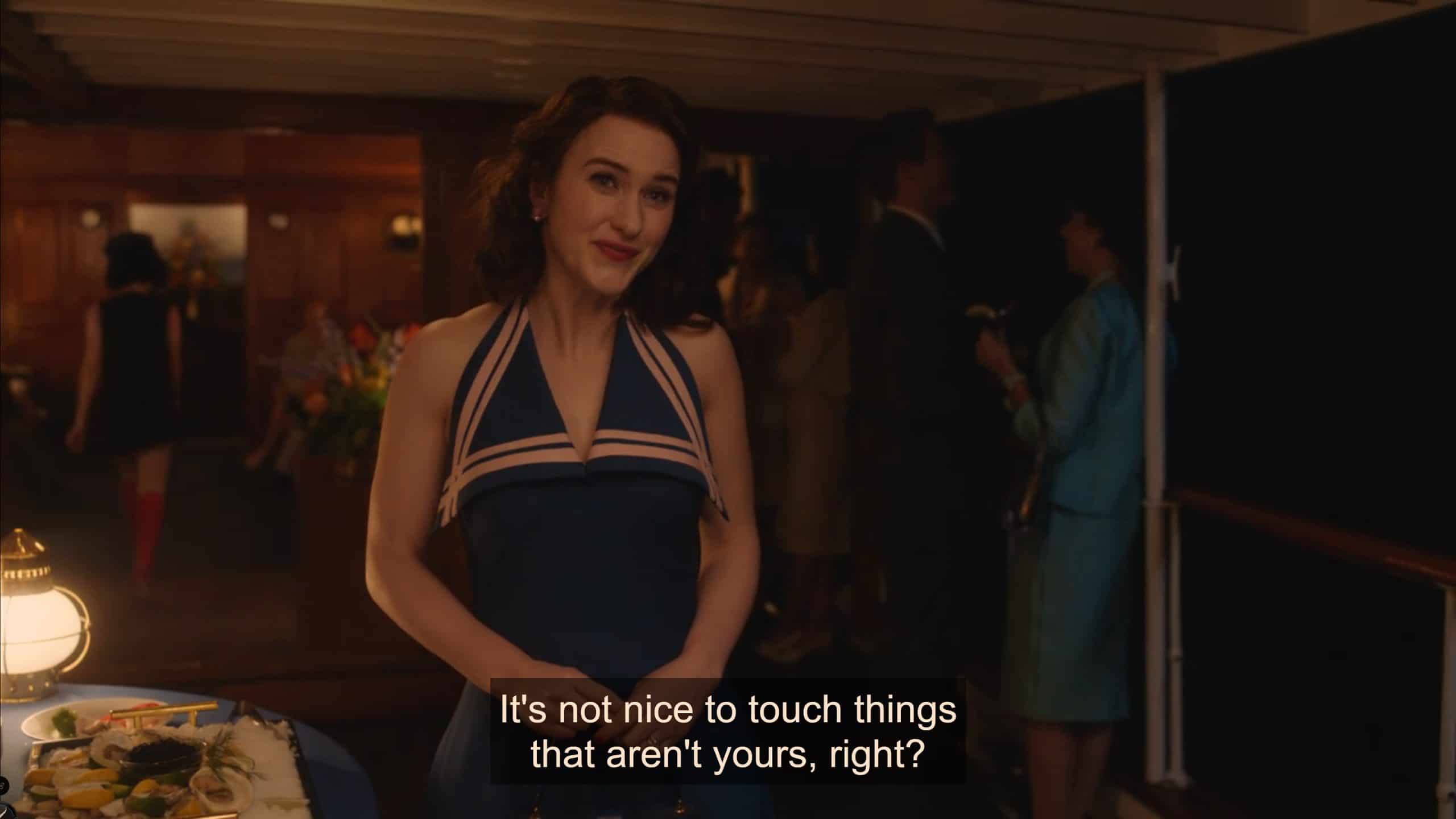 In the process of making a friend, Miriam makes a HUGE enemy, and Susie continues to make a name for herself by being an unorthodox manager.
Aired (Prime Video)
April 27, 2023
Director(s)
Scott Ellis
Writer(s)
Isaac Oliver
Newly Noted Characters
David Weston
Brice Altman
Previously Noted Characters
Joel
Michael Zegen
Miriam
Rachel Brosnahan
Rose
Marin Hinkle
Zelda
Matilda Szydagis
Janusz
Alexander Gemignani
Dinah
Alfie Fuller
James
Jay Will
Mike
Jason Ralph
Susie
Alex Borstein
George
Peter Friedman
Gordon
Reid Scott
Archie
Joel Johnstone
This content contains pertinent spoilers. Also, images and text in this post may contain affiliate links which, if a purchase is made from those sites, we may earn money or products from the company.
Recap
It isn't 100% clear why, but in 1987, Joel is in jail. He says it is due to looking out for Miriam, but what exactly he did, or didn't do, is hard to say. The only thing we know for sure is Imogene, who we haven't seen in ages, is still in Miriam's life, either as a secretary or her new manager. Oh, and Rose is dead.
Though, considering, in 1961, Zelda and Janusz get married, and with that comes Zelda quitting? Maybe that's what killed her? Jokes aside, James, Dinah's associate, is back and has most of Susie's attention as she tries to get him booked for a dramatic role, despite far more money to be made in comedy. But, as usual, Susie doesn't just wait for a call. She harasses, hunts down, and pesters to get the answer she wants. Surprisingly, unlike with Mike and others, David Weston, a notable producer, seems to not be put off by Susie being aggressive, and James gets the part. This act increases Susie's profile and makes Miriam getting in trouble a bit of a pain.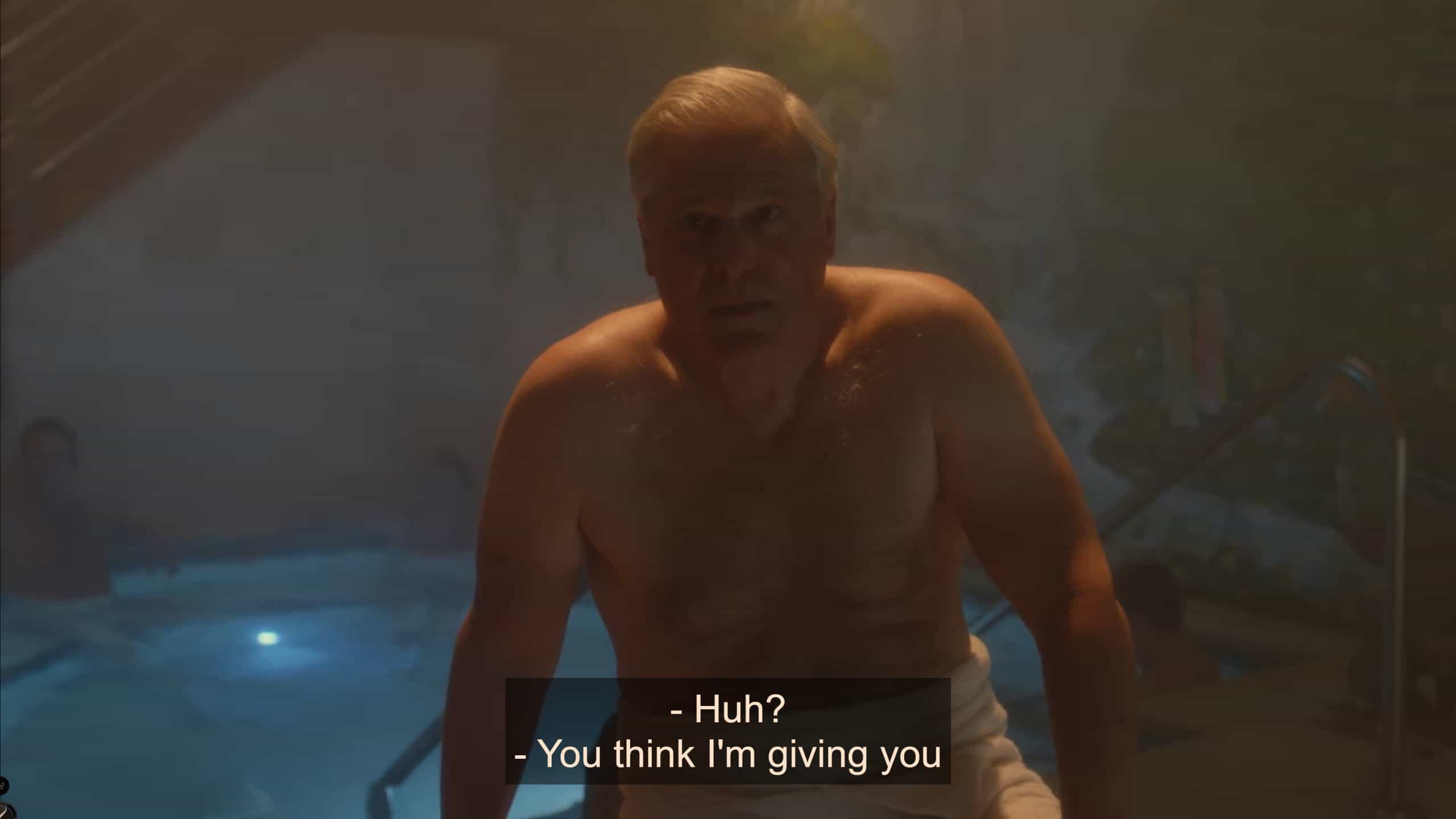 Now, what did Miriam do now? Well, besides kissing Joel and shooing off him worrying about Susie's mob ties, she pissed off George. Not with a joke. He, in fact, loved some of the jokes she was telling to a major advertiser. More so, he took offense to her sticking up for a waitress on a boat and causing a man to lose his jacket, which had his wallet inside.
The man wanted to press charges like aggravated assault and disorderly conduct. Heck, there was talk of making it an international incident because it was in international waters. However, Gordon gets called down and directs legal to handle it, PR to make a joke out of what Miriam did, and George? Well, since Gordon didn't want to work with the advertiser, since they sell diaper rash cream, he puts all the blame on George and not one bit on Miriam.
Though, what you expect, he badly wants to sleep with her, and she keeps saying no. Not because he is married or isn't handsome, but because she wants to earn her spot, and becoming "Gordon's Girl" would taint anything she did going forward.
Other Noteworthy Information
Joel and Archie are buying a church to make into a club
Question(s) Left Unanswered
Who does Maggie work for that allows Susie to use their secretary and take over their office? I get Maggie likes Susie as a neighbor in the office building, but she has been doing a lot for Susie for years without being threatened by the mob.
What Could Happen Next
Us learning what happened between Susie and Miriam, which was the final straw, and it likely being something stupid.
Collected Quote(s)
I did not know I was broken until you were the one to have fixed me.
— Janudz
Review
---
Community Rating:
---
Highlights
Watching Susie's Star Rise
Susie's hustle has rivaled, if not surpassed, Miriam's in many ways. Susie didn't have a silver spoon growing up. Her socio-economic status would lead you to think sometimes she had to use her hand and to see her hustle and drive, and even inspiring others to work as hard to keep up shows you a true leader. Especially since even with making a name for herself to the point of people lined up outside her office, she'll still hit the street, even a gay bathhouse, for her clients to make sure they get to where they want to be.
Miriam v. George
George is a veteran of the industry, and Miriam is someone who has the luck, looks, and talent to bounce back from nearly any misstep. Now, does she come out on top and have the person who tried to take her down rue the day? No. So in terms of George v. Miriam, it shouldn't be expected for him to ruin her career since we see she still becomes big and remains big in the 1980s. However, that doesn't mean he can't make her life hell, and how he chooses to do so will be interesting.
Also, consider George could make an enemy out of Gordon in the process and Mike? It appears Mike has been patiently waiting for a moment for George to fail, and he wouldn't be against seeing Miriam in terms of the enemy of my enemy is my friend.
On The Fence
Feeling Like We Need an Episode Set In The 80s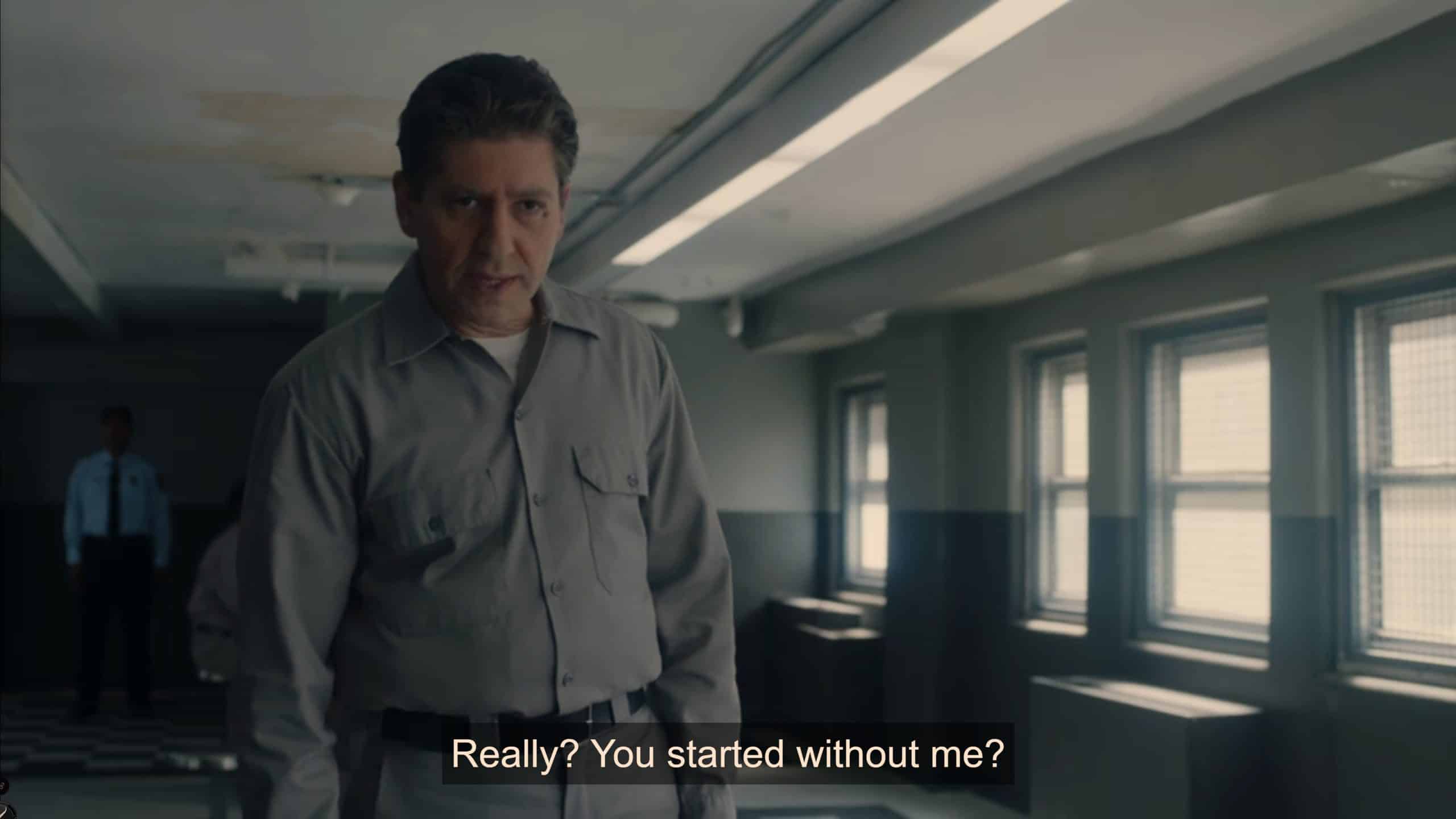 All the teases about Miriam and Susie being no more, Joel in prison, and Miriam and Joel's kids being quite eccentric and brilliant, increasingly feel weirdly interlaced. Originally, it was nice having some sense of what happened in the future, but increasingly it feels like ideas from a rejected season being put to use and expanded just enough to fit a single scene.
Which isn't terrible, but it is starting to take away from what happened in the 60s as the 80s feels less complimentary and more like a competitor.
[ninja_tables id="64104″]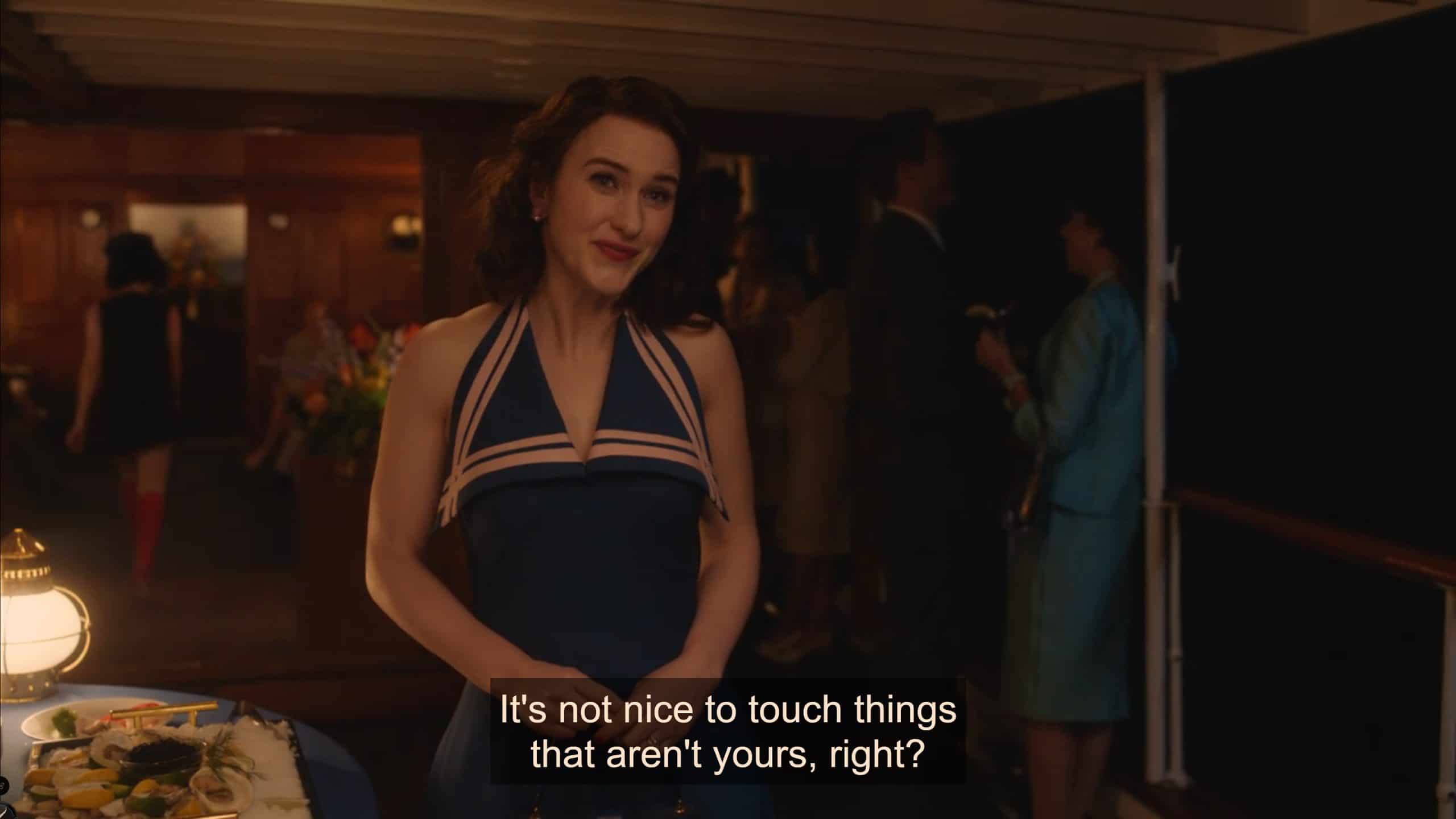 The Marvelous Mrs. Maisel: Season 5/ Episode 5 "The Pirate Queen" – Recap/ Review (with Spoilers)
Overall
"The Marvelous Mrs. Maisel," as it increasingly has the would-be epilogue compete with the progression started in season 1, begins to feel disjointed. It makes Miriam potentially hitting the big time feel far too drawn out since now we know it happens. The only question is, what was the moment that finally put her over?
Highlights
Miriam v. George
Watching Susie's Star Rise
Disputable
Feeling Like We Need an Episode Set In The 80s
---
Follow, Like, and Subscribe
Community Rating: 0.00% (0) - No Community Ratings Submitted (Add Yours Below)