The Marvelous Mrs. Maisel: Season 4/ Episode 1 "Rumble on the Wonder Wheel" – Recap/ Review (with Spoilers)
The fast-talking and wit of Mrs. Maisel are back, but with the career blow of being fired, it's time for some fallout.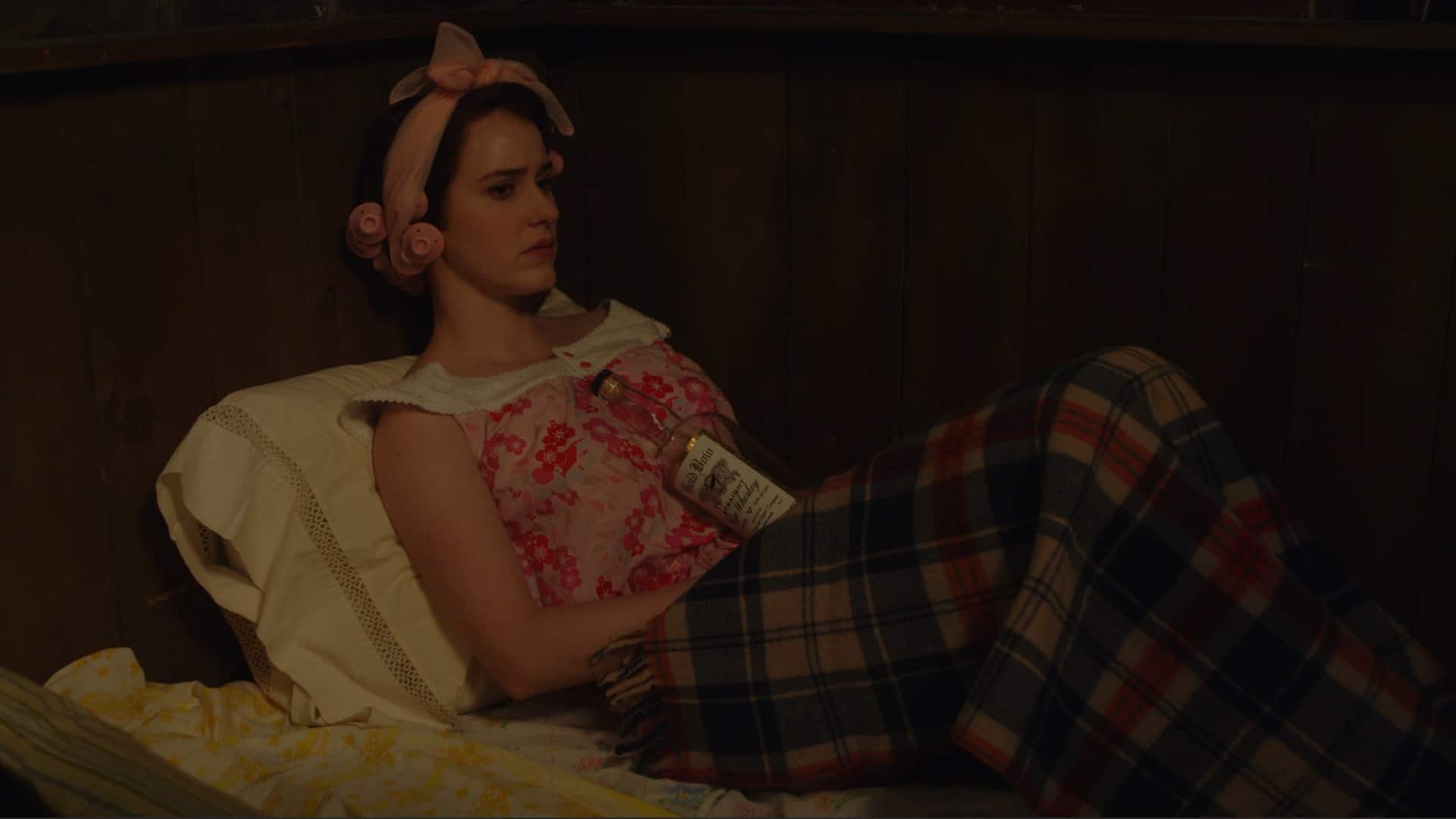 The fast-talking and wit of Mrs. Maisel are back, but with the career blow of being fired, it's time for some fallout.
---
| | |
| --- | --- |
| Aired | 2/18/2022 |
| Network | Amazon Prime |
| Directed By | Amy Sherman-Palladino |
| Written By | Amy Sherman-Palladino |
Recap
There Is Such A Thing As Doing Too Well? – Mei, Joel
Joel's club is becoming popular, which means things are getting a little too hot downstairs. They expected Joel to fail, but now he is a success, and Mei has to reveal that the downstairs folks aren't happy. So, to appease them, he offers a cut, which should hold them over for the terms of the lease. However, after that term is over? Mei warns there will be a jump, and Joel is fine with that. Especially since, with her no longer tasked to sabotage him, they can seemingly date for real now.
YOU GOT FIRED? – Moishe, Joel, Susie, Miriam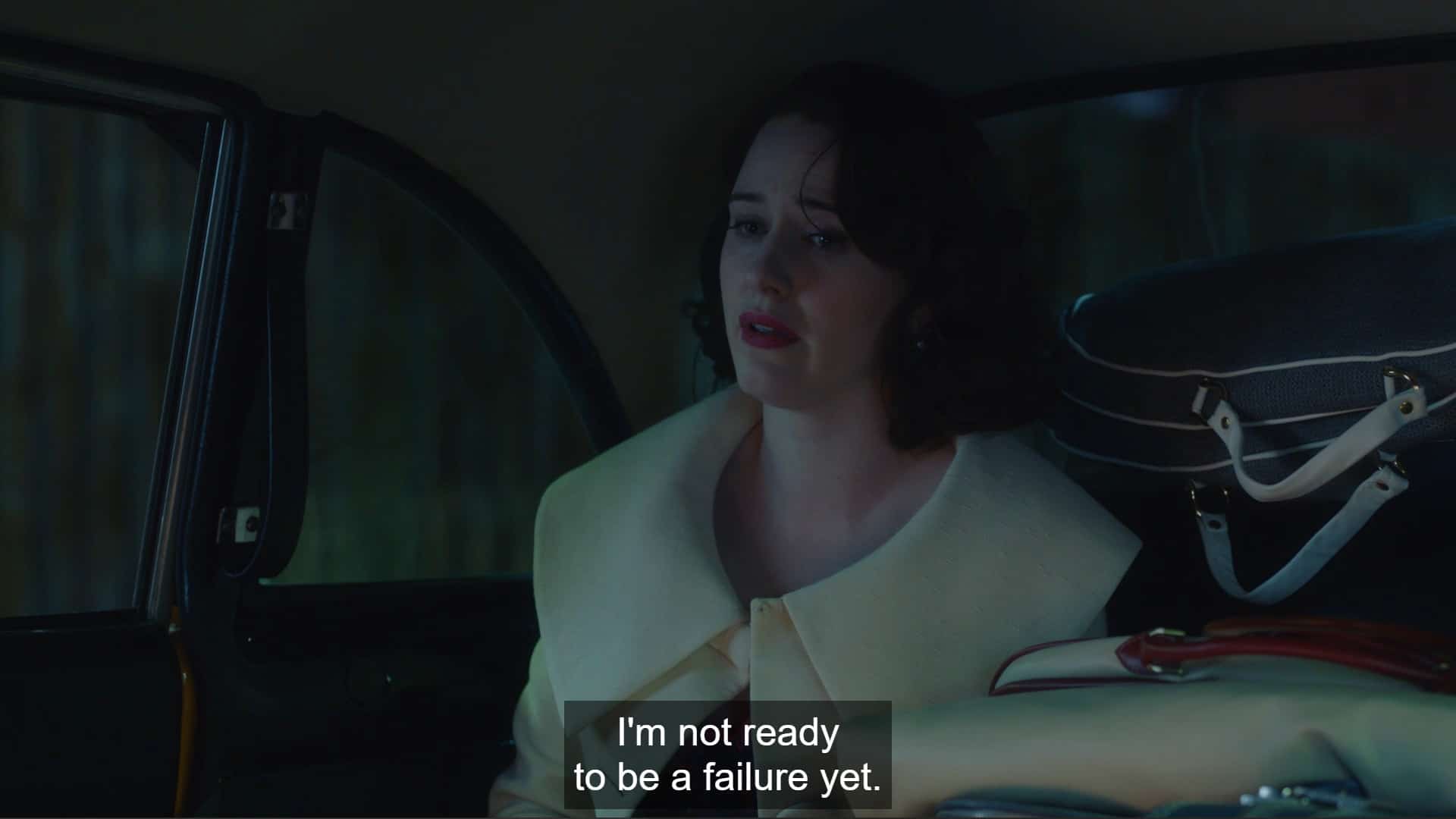 Miriam has what can only be described as a nervous breakdown while traveling from the airport. But, within a couple of hours and the newspapers hearing she was fired, the first thing she needs is whatever money she has to pay Moishe for her apartment. The problem is, Susie doesn't have the money. It never got to Joel, and when she tries to get some money from committing arson, that money is locked up in an investigation.
Luckily, when Miriam reveals to the family she got fired and got a loan from Moishe to get her and Joel's old apartment, Joel uses what money he has to write a check to Susie, who writes a check to Miriam, so Moishe won't have a conniption.
My Voice Is Better When I'm Not Code-Switching – Miriam, Susie
So what's the next move? Once again, Miriam getting too comfortable has set her back to where she has started, and honestly, being humbled is getting old. Well, Miriam decides it is time to be a headline so she can say what she wants without anyone being able to take her platform and make her question her voice. This is a tall order since a smear campaign against Miriam is beginning in the press, in which she is called a whore. However, undeterred, Miriam is ready for her next tour and gig and expects Susie to make it happen.
Things To Note | Question(s) Left Unanswered
Question(s) Left Unanswered
Are they going to cover John F. Kennedy and him becoming president? I know Miriam isn't Forest Gump, but the Kennedy v. Nixon debates were famous for being the first presidential debates televised
What Could Happen Next
Does anyone else think Joel and Miriam are end game, despite Mei being open to more with Joel?
The whole arson thing blowing up and Tess potentially taking the fall for Susie
Review
---
Community Rating:
---
Highlights
It Got Miriam Being Fired Out Of The Way
With Amazon switching things up and abandoning the binge-watch style for one of their biggest hits, they could have dragged out Miriam being fired and people finding out. Thankfully, this isn't the case, and whether we're talking about her getting fired, Susie not having her money, Moishe feeling like he is out of his money, and more, all of that gets handled or is in process. This makes it seem, whether Sherman-Palladino knew early on or not, we can keep a good pace to what will be the series finale next season.
Set The Course For The Last Two Seasons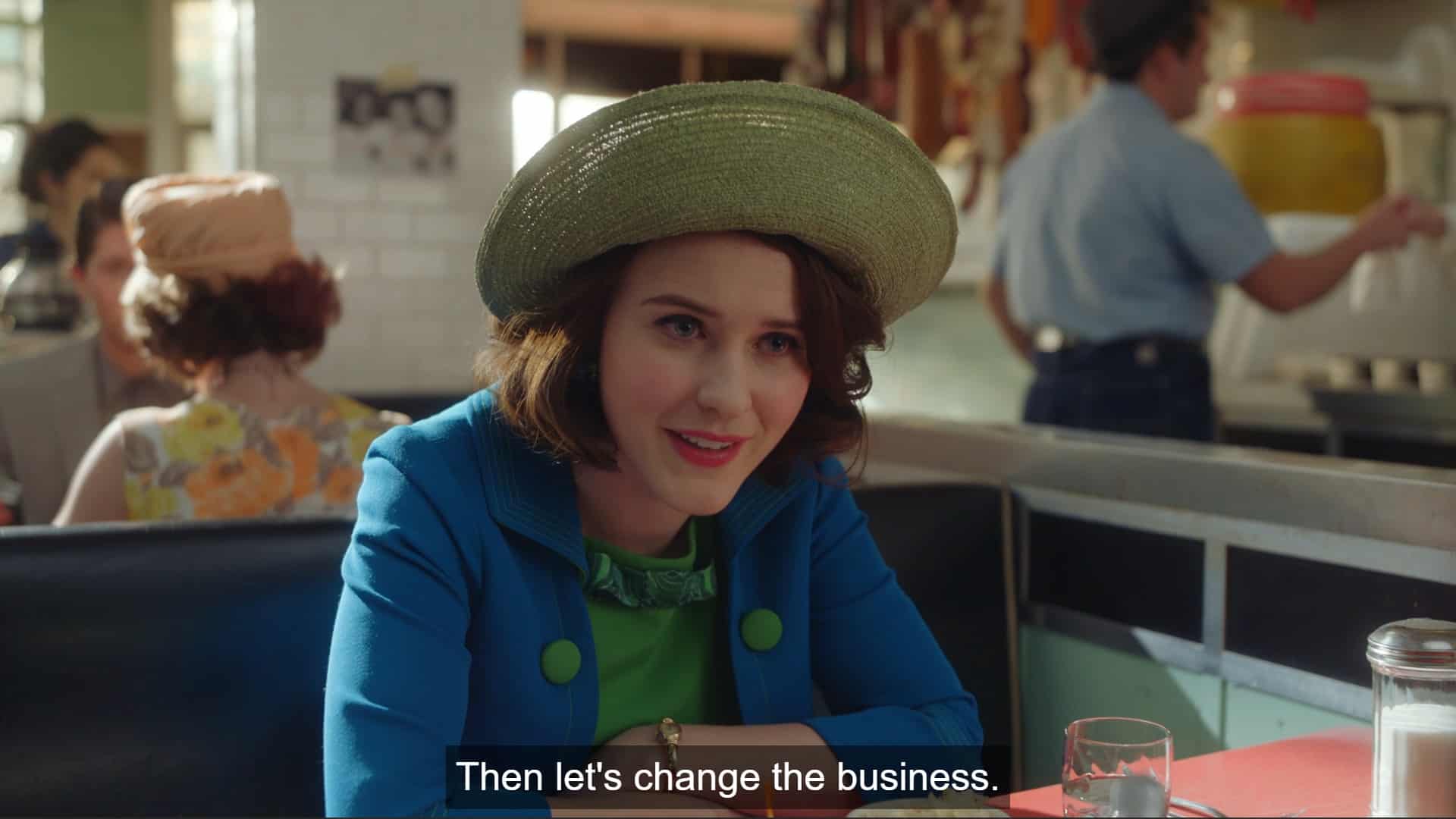 Miriam has often stumbled and been sent back to Susie's old place due to trying to be someone she's not. Can she be a clean comic? Sure, she has been tasked with being the perfect housewife for most of her life, so faking it on stage isn't a problem. However, as she notes to Susie, it's when she can be herself, cursing and all, that she really gets to where she needs to go in her set and feels like the kind of comic who can break through the expectations of someone like her.
So with three seasons of her working things the way Susie knows how, it seems time to pave a new path towards stardom and, who knows, maybe she'll run into Joan Rivers, who is starting to make a name for herself?
[ninja_tables id="64104″]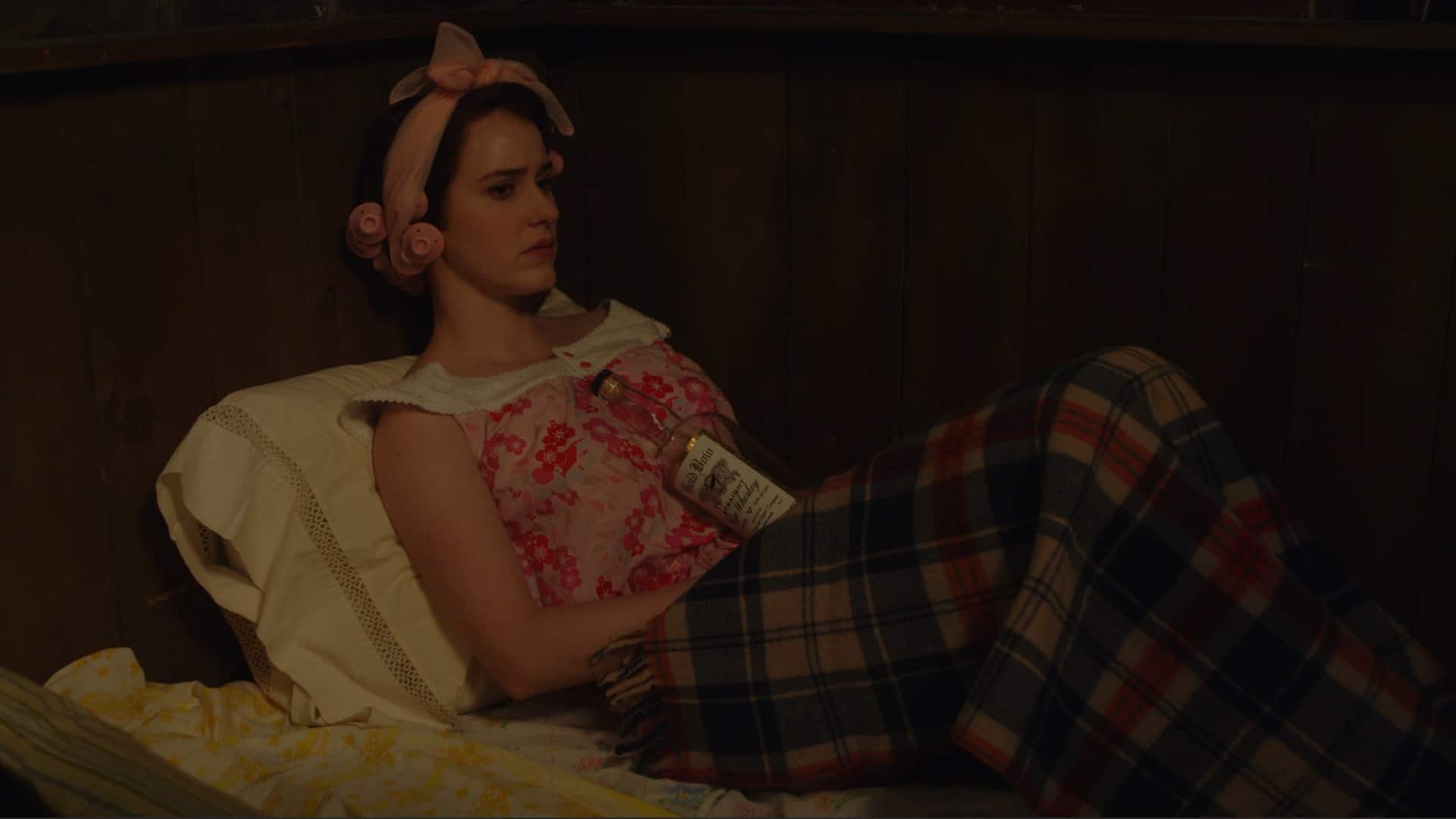 The Marvelous Mrs. Maisel: Season 4/ Episode 1 "Rumble on the Wonder Wheel" – Recap/ Review (with Spoilers)
Overall
Mrs. Maisel doesn't make an explosive "Did you miss me?" return, but while it lacks the grandeur nature we often expect from season premieres, at least it clearly wants to move things forward rather than dwell on Miriam's latest setback.
Highlights
It Got Miriam Being Fired Out Of The Way
Set The Course For The Last Two Seasons
---
Follow, Like, and Subscribe
Community Rating: 0.00% (0) - No Community Ratings Submitted (Add Yours Below)