The Marvelous Mrs. Maisel: Season 1/ Episode 8 "Thank You and Good Night" – Recap/ Review (with Spoilers)
Ladies and Gentlemen, coming to the stage, at last, The Marvelous Mrs. Maisel! Previous Recap: Episode 7 "Put That On Your Plate!" Community Rating: 0.00% (0) – No Community Ratings Submitted (Add Yours Below) Network Amazon Prime Director(s) Amy Sherman-Palladino Writer(s) Amy Sherman-Palladino Characters Introduced Eddie Ric Stoneback So You've Been Blackballed: Midge, Susie Harry…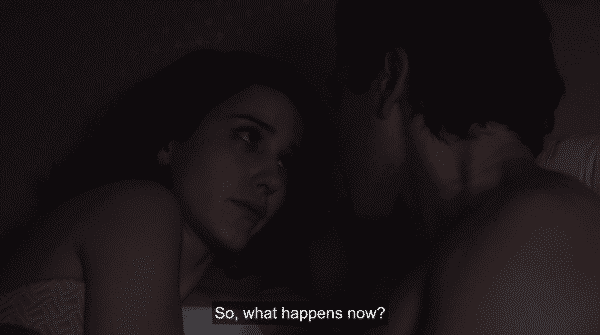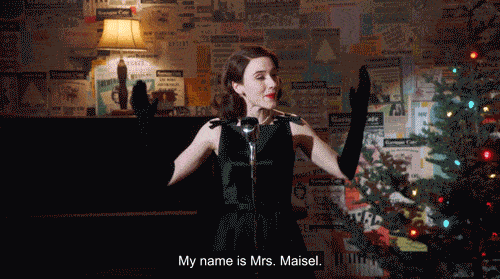 Ladies and Gentlemen, coming to the stage, at last, The Marvelous Mrs. Maisel!
---
---
Community Rating:
---
Network
Amazon Prime
Director(s)
Amy Sherman-Palladino
Writer(s)
Amy Sherman-Palladino
Characters Introduced
Eddie
Ric Stoneback
---
So You've Been Blackballed: Midge, Susie
Harry keeps his word and makes it so Susie and Midge, Amanda Gleason, are over. They can't even find work in a strip joint. But, at least a lot of people liked Amanda's act right? That is a silver lining. Well, until Susie gets to work and realizes that while the owner, Eddie, may not be willing to fire Susie, she can't deal with the talent anymore. That's going to be Jackie's job and she is going to deal with the money. A demotion she doesn't take lightly but a job is a job.
Stealing Back My Man: Joel, Midge, Abe, Rose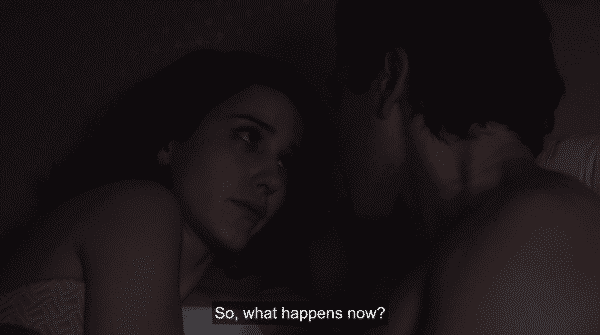 At Ethan's birthday party, somehow talks about divorce between Joel and Midge lead to them talking about how Abe and Rose are now not talking, and then Penny is brought up. Yeah, being that Joel never took off the ring, it seemingly says something to Midge. On top of that, they seem to rediscover their friendship and how much they enjoyed talking with one another. Which leads to one conversation leading to her revealing how easy she made it for Joel to unhook her bra and then some whoopee!
Not just any kind of whoopee mind you. I'm talking the kind which leaves Midge in a place more vulnerable than before. I'm talking letting Joel see what her brazier does to her back, not dolling herself up before bed, and walking around the next day far from her usual poised look. Then for Joel? PSH! We may never have seen the boy done coke, but if someone were to accuse him of it, he could call it the same kind of high.
But while Midge and Joel are excited, Abe is very cautious. For one, he sees the secret Midge had him keep and what that did to Rose as her throwing their lives for a loop. I mean, the man lost his study and now his wife is giving him the silent treatment! Who else will listen to him but her? But, if Midge is serious, as is Joel, he seemingly can wrap his brain around it.
As for Rose? Well, she doesn't learn about the possibility of Joel and Midge getting back together, but she does appreciate maybe her and Midge going to the salon sometimes. Maybe healing whatever rift there is in their relationship. Of which Midge lets her mom know, while keeping secrets, she is still her daughter.
What Are Old Friends For?: Lenny, Susie, Midge, Joel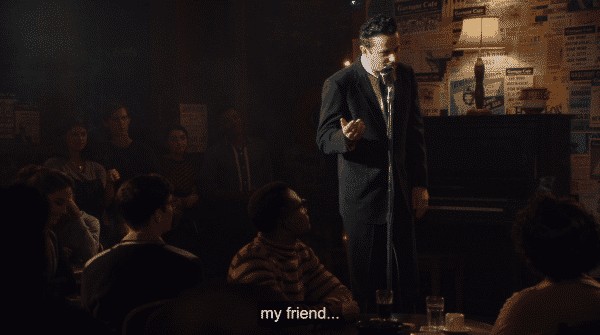 Remember Lenny? Yeah, we haven't seen him around in a while but he is back and Susie asks a favor. Well, she says Midge asks of her a favor and for Midge? Anything. Which includes Lenny, at a fairly good point in his career, coming down to the Gaslight     and introducing Midge as if she is a brand new comic.
Something she couldn't have done at a worse time. Reason being? Well, Joel thought about getting back into comedy. However, once he heard the comedy historians listening to Midge's first act – devastation. When he hears Midge talk about Penny coming to her job trying to embarrass her – demolished. Then, after Midge exposes him and he tries to blame Susie and she rips him a new one – FATALITY!
But, at the very least, it seems there is a brand new lease on Midge's career and now she goes by Mrs. Maisel. However, whether Mr. Maisel may not bring back the idea of divorce… well, we'd have to wait until season 2 to find out.
Other Noteworthy Facts & Moments
Joel left Midge three months ago, so this show takes place over the course of three months.
Question(s) Left Unanswered
Okay, how is it neither Abe and Joel, or their co-workers, friends, and what have you, didn't see the picture of Midge's head on a plate?
Highlights
Joel and Midge Back Together – For Now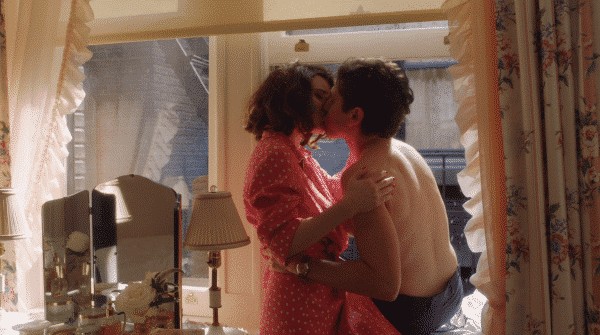 One of the consistent highlights throughout the season has been seeing what Joel and Midge once were. For whether it was the conversations, their wedding, or just him rediscovering her body, it was kind of hard not to fall in love with the idea of them again. Granted, Joel slightly tainted the reunion with his stupid reasoning for leaving Midge, but a blemish on a beautiful thing doesn't make it ugly.
After all, hasn't the show been cultivating the idea that these two are cute together? All the while pushing that neither were probably ready for marriage? Joel was too immature, as well as insecure, as his final scenes show, when it comes to being with someone like Midge. Then for her, as big of a person as she was, she shrunk herself into this tiny little dream. One in which she was the lovely housewife when she had the potential to be so much more. But, I guess, to never put Joel in her shadow, she stuck to one thing and didn't pursue what she is clearly good at.
Making me hope that despite Joel's embarrassment, he ultimately does support her. Even if he can't as a husband, at least as a friend. Since, to a point, I can get someone in his position, during those times, finding it embarrassing what Midge does. However, she is damn good at what she does and with him quitting his job, someone has to bring home the bacon.
Midge's Set
Over the course of these eight episodes, and Midge's various sets, I can't recall actually laughing till this episode. Maybe it is because we got all the setup before the joke. Either way, for the first time a noise came out of my mouth and for the finale, it really leaves me as a viewer thinking Midge has made it. Her talent has become undeniable and whether Harry likes it or not, he has to put on his big boy draws and deal. Now, as for how Sophie may handle it? Well, that is a completely different story.
The Jewish Breakdancers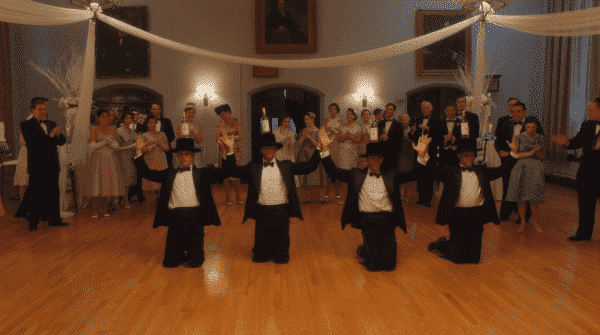 I'm just noting them for their performance was truly stunning. Nothing else.
The Return of Lenny Bruce
I can't be the only one who thought Lenny was going to become Midge's love interest right? Tell me I'm not alone here? This especially became a thought when he, despite being relatively big, went to do a gig at the Gaslight just because Susie dropped Midge's name. She wasn't there herself, she didn't ask, didn't do not a single flirtatious thing or giggle, you say Midge needs a favor and Lenny showed up. Don't you just find that adorable?
Yet, it really does make you wonder, what will Lenny's future be in season 2? He went POOF on us for quite some time after wondering if he should have came onto Midge. Plus, now, she kind of owes him a favor. How and for what may he cash that in? For lest we forget, as popular as Lenny was, his life ends kind of tragically. So will some liberties be taken with the character or will Midge be some unwritten woman of Lenny's past who tried to help a friend but failed?
Catch Up or Follow Along: Here [External]
Follow Wherever I Look on Twitter or Like us on Facebook.
---
Follow, Like, and Subscribe
Community Rating: 0.00% (0) - No Community Ratings Submitted (Add Yours Below)