The Mandalorian: Season 2/ Episode 7 "Chapter 15: The Believer" – Recap/ Review (with Spoilers)
The quest to get back Grogu begins, and with that comes a familiar face to join the first part in a multi-episode journey.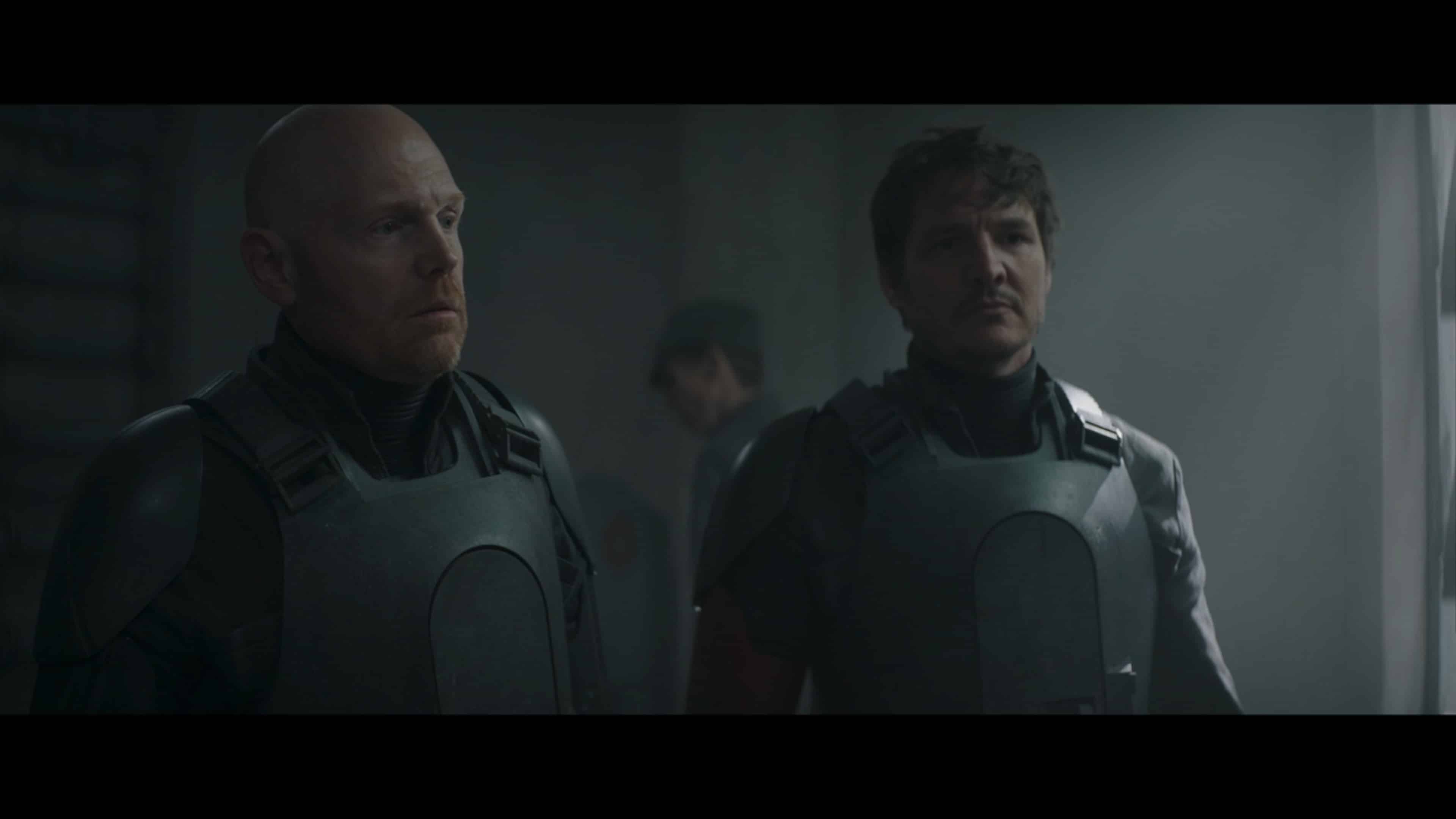 The quest to get back Grogu begins, and with that comes a familiar face to join the first part in a multi-episode journey.
---
Director(s)
Rick Famuyuwa
Writer(s)
Rick Famuyuwa
Aired (Disney+)
12/11/2020
Introduced This Episode
Valin Hess
Richard Brake
This content contains pertinent spoilers. Also, images and text may contain affiliate links, which, if a purchase is made, we'll earn money or products from the company.
Recap
No Breakout, Just Borrowing – Cara, Mayfeld, Din
Despite us last seeing Mayfeld in what perhaps was one of the biggest embarrassments for the New Republic, his prison sentence isn't something that fits the crime of breaking out a prisoner on a secured ship. Rather, he works at a junkyard, doing menial labor, with bots securing the area.
This is why when Cara recruits him, using her Marshall powers, the process is rather simple. Mind you, does Mayfeld want to help Din? Not really. However, everyone's investment in Grogu softens their feelings towards Din.
Welcome To Morak – Mayfeld, Din, Cara, Fennec, Boba Fett
Throughout the galaxy, the Empire continues to have a presence, with a focus on eventually making a comeback. On Morak, they have a mining hub that is harvesting Rhydonium, a volatile and explosive material that has been used to wipe out entire cities.
One of the issues at hand is that Mayfeld needs to get to a terminal, and the task requires two people. Cara, now being an official member of the New Republic, naturally can't go for a face scan that would reveal everything. Fennec is wanted, Boba Fett isn't a good idea, so Din has to go.
This was a good idea in the long run, for after taking out two transporters and commandeering their vehicle, pirates attack, and Din handles them with moderate ease.
A Redemption Arc – Valin Hess, Mayfeld, Din, Cara, Fennec, Boba Fett
However, taking out some local pirates is the easy part. The hard part is driving past the locals under the rule of The Empire, combined with Mayfeld coming face to face with the man who killed almost 10,000 people, and nearly him.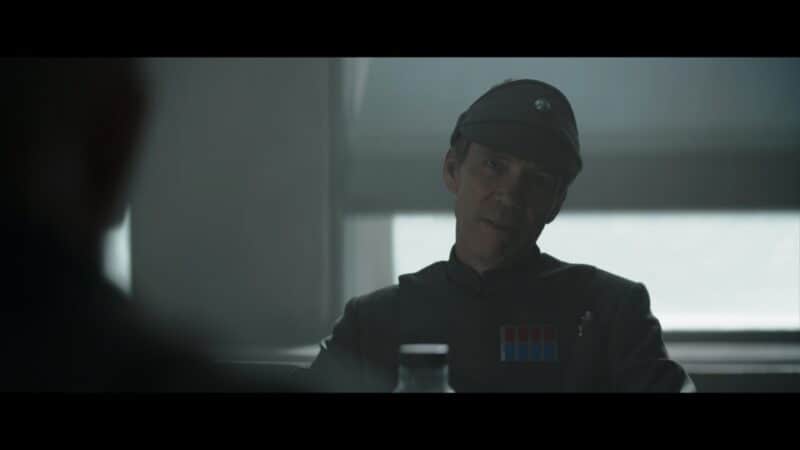 To make a long story short, Mayfeld used to be a soldier for The Empire, but in Operation Cinder, specifically at Burnin Konn, he almost died when Valin Hess decided to destroy the city rather than continue the fight. This relationship is why, at first, Mayfeld was ready to abandon the mission. However, Din decides, rather than retreat, he'll take off his helmet, have his face scanned, and get the information they came for: Where is Moff Gideon?
But with Din and Mayfeld having the only transport that made it to base, naturally, Valin wants to talk to them, and luckily for Mayfeld, Valin doesn't recognize him. However, as Valin justifies what he did, and how he nearly killed him, Mayfeld decides to shoot Valin and so begins breaking out of the base.
This, of course, is done easily with Fennec and Cara acting as sharpshooters, Din and Mayfeld's shooting their way out, and Boba Fett swooping in for the rescue. But, to put a nice touch on things, Mayfeld blows up the base as they fly away, and as a reward, Mayfeld says they'll pronounce him dead – thus giving him his freedom.
Things To Note | Question(s) Left Unanswered
So, considering the base was also acting as a dam, what are the chances the villagers we saw getting wiped out once all that water comes rushing out?
Collected Quote(s) & .Gifs
Everybody thinks they want freedom, but what they really want is order.
— Valin Hess
Review
---
Community Rating:
---
Highlights
Mayfeld Allowing Us To See Another Side To The Empire
While we are given the backstory to a lot of characters we meet, honestly, most are easy to forget – when it comes to the supporting characters. For most are former soldiers or mercenaries since that is what Din often surrounded himself with. However, one thing that has always been missing, and the most recent trilogy didn't dive into as much as we'd like, is life within The Empire.
With Mayfeld, a former Empire soldier, hearing him confront his former commanding officer brought something different to the show. Especially since we got to see the community and family vibe members of the Empire could have, rather than solely focus on a boss and their subordinates. In a strange way, this humanized what has long been touted as the big evil…
[ninja_tables id="62515″]
Summary
---
Community Rating:
---
Mayfeld Allowing Us To See Another Side To The Empire - 86%
Mayfeld's return brings us a different perspective into The Empire, unlike what has been previously seen. Which almost makes you wish we got the "Bad guys" perspective as a show or film.
---
Follow, Like, and Subscribe
Community Rating: 0.00% (0) - No Community Ratings Submitted (Add Yours Below)