In the season finale of "The Last Of Us," alongside following how the first game concluded, we get to know how the life of Ellie's mom, Anna, ended.
Aired (HBO)
March 12, 2023
Director(s)
Ali Abbasi
Writer(s)
Craig Mazin, Neil Druckmann
Newly Noted Characters
Anna
Ashley Johnson
Previously Noted Characters
Marlene
Merle Dandridge
Ellie
Bella Ramsey
Joel
Pedro Pascal
Recap
This content contains pertinent spoilers. Also, images and text in this post may contain affiliate links which, if a purchase is made from those sites, we may earn money or products from the company.
A Mother's Love – Anna, Marlene
It isn't 100% clear if Anna was a Firefly, but it is clear that Marlene was her best friend since she was a kid, and she seemingly stuck by her side all through the pandemic. Now, what isn't revealed or talked about is who Ellie's dad is, but we do see the final day of her mom. Anna was being chased by a clicker, went into a Firefly hideout, and unfortunately for her, Marlene and the rest didn't make it on time.
Anna was scratched or bit, and in the struggle, gave birth to Ellie, thus hinting that Ellie's immunity may have come from her mom being attacked but her umbilical cord being cut at the right time. But, with Anna infected, she could only wait, and she didn't want to do that long. All she wanted was to make Marlene promise to take care of her girl and make sure her pocket knife was passed on. That and she wanted Marlene to be the one to kill her.
As we see, she killed her best friend and ensured Ellie got that pocket knife, but because of the danger a baby could be to the Fireflies and their mission, she was given over to FEDRA.
A Paternal Sacrifice – Marlene, Joel, Ellie
Joel has reached the point with Ellie where she isn't just part of his routine; he likes and maybe even loves her. Hence him becoming vulnerable enough to open up to her about the scar on his head. It wasn't about someone missing him with a bullet, but him flinching when he tried to kill himself causing that scar. This information isn't taken lightly and shows Ellie that she is no longer cargo without being told so.
Yet, despite Joel wanting them to return to Tommy's camp and never mind this journey, Ellie wants to see it through. But, after being knocked out by the Fireflies, Joel realizes he just can't let Ellie go. Mind you, at first, he just seemed to want a proper goodbye. However, once Marlene made it clear they would have to open up Ellie's skull, poke around, and do tests, and this is to hope they could find a cure, Joel loses it. At first, he allows them to think he'll willingly be escorted away, but with his first chance, he starts killing more Fireflies than FEDRA has ever.
Unfortunately, in his rampage, he also might have killed the doctor with some idea of how to make a cure, but for him, all he cared about was getting Ellie back, and his mission got accomplished.
I Lived Without Hope For Too Long – Marlene, Joel, Ellie
But, before he leaves the hospital, Marlene tries to stop him and reminds him how he is dooming the world for selfish reasons. Joel doesn't care, though. He lived without hope, if not finding different forms of methadone to get through life for too long. He isn't sacrificing the first person who wasn't a placeholder in his life, but made him feel alive once more.
So, he kills Marlene to make sure she won't come after him and lies to Ellie about the whole thing failing so that she may let it go. If not, at the very least, will herself into believing the lie in exchange for the kind of normalcy she missed out on.
Things To Note
Question(s) Left Unanswered
Who is Ellie's dad?
What Could Happen Next
The events of "The Last Of Us – Part II."
Collected Quotes
Time doesn't really heal anything. It just makes it fade. But people heal things.
— Craig Mazin
Review
---
Community Rating:
---
Highlights
Anna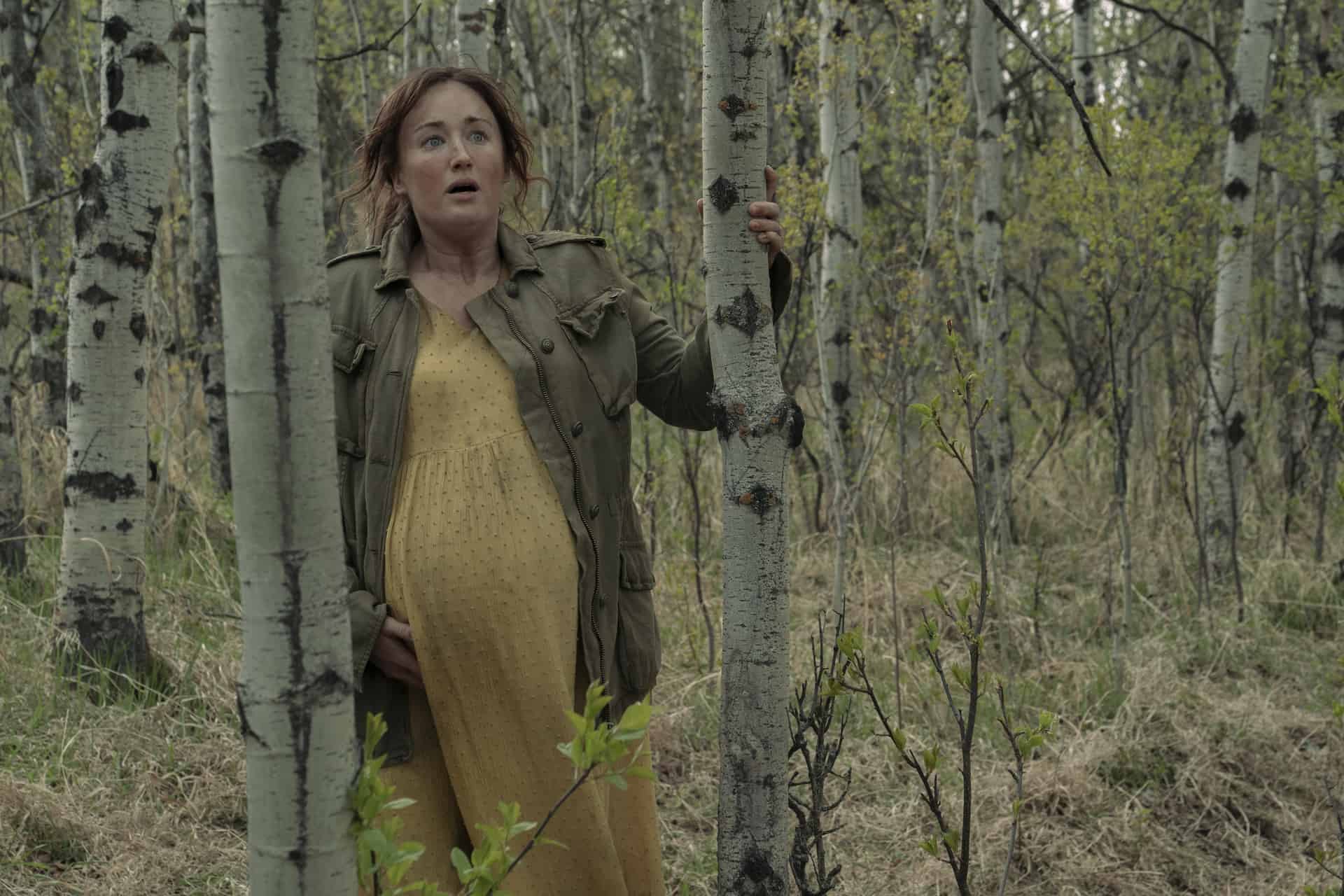 I will forever love that "The Last Of Us" gave on-screen roles to the voice actors. Though for Anna, Ashley Johnson, her getting to give birth to the character she made into an icon felt so poetic. Add in she gave a wonderful performance too? I think that was the biggest treat of the finale and addition that wasn't in the original game.
It Sticking Pretty Close To What Happened In The Game
"The Last Of Us" isn't a game without filler, but when you focus on the story, there isn't much to improve. There is a reason why the series is a flagship for the PlayStation brand, and rumors exist about a third part being created. It goes beyond what has been delivered by "Final Fantasy," "God of War," "Grand Theft Auto, and many iconic brands in gaming history. "The Last of Us" surpasses what many post-apocalyptic productions try to do, whether video game or not. It allows you to see the grit, the horror, and the clawing onto hope.
All of which translated onto the screen. Whether you are talking about Joel opening up about his suicide attempt, which I don't believe was in the game, or the iconic scene of Ellie seeing giraffes, potentially for the first time. Everyone involved, whether they were part of the game or new to the franchise, delivered something which heightens the bar for not only video game adaptations but perhaps adaptations of any media.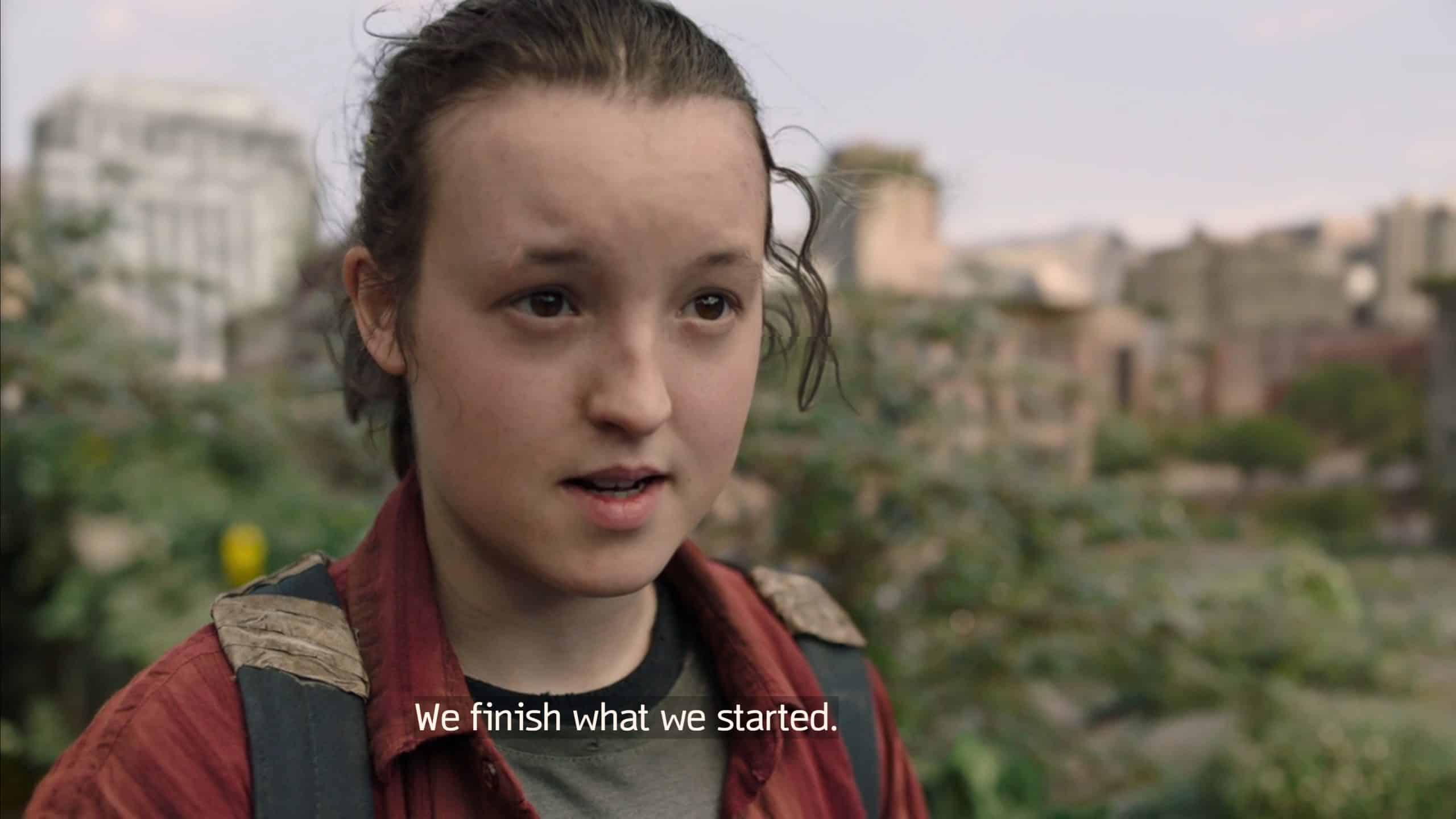 The Last Of Us: Season 1/ Episode 9 "Look For The Light" – Recap/ Review
Overall
"The Last Of Us" ends not only on a high note but without ever feeling like it had any desire to overstay its welcome. It did, as they say, what needed to be done.
Highlights
Anna
It Sticking Pretty Close To What Happened In The Game