The Kings of Napa: Season 1/ Episode 2 "She's Gotta Crush It" – Recap/ Review (with Spoilers)
As the fallout continues, Vanessa doubles down on her feelings, and August struggles with all her father has left her with – including a blackmailer.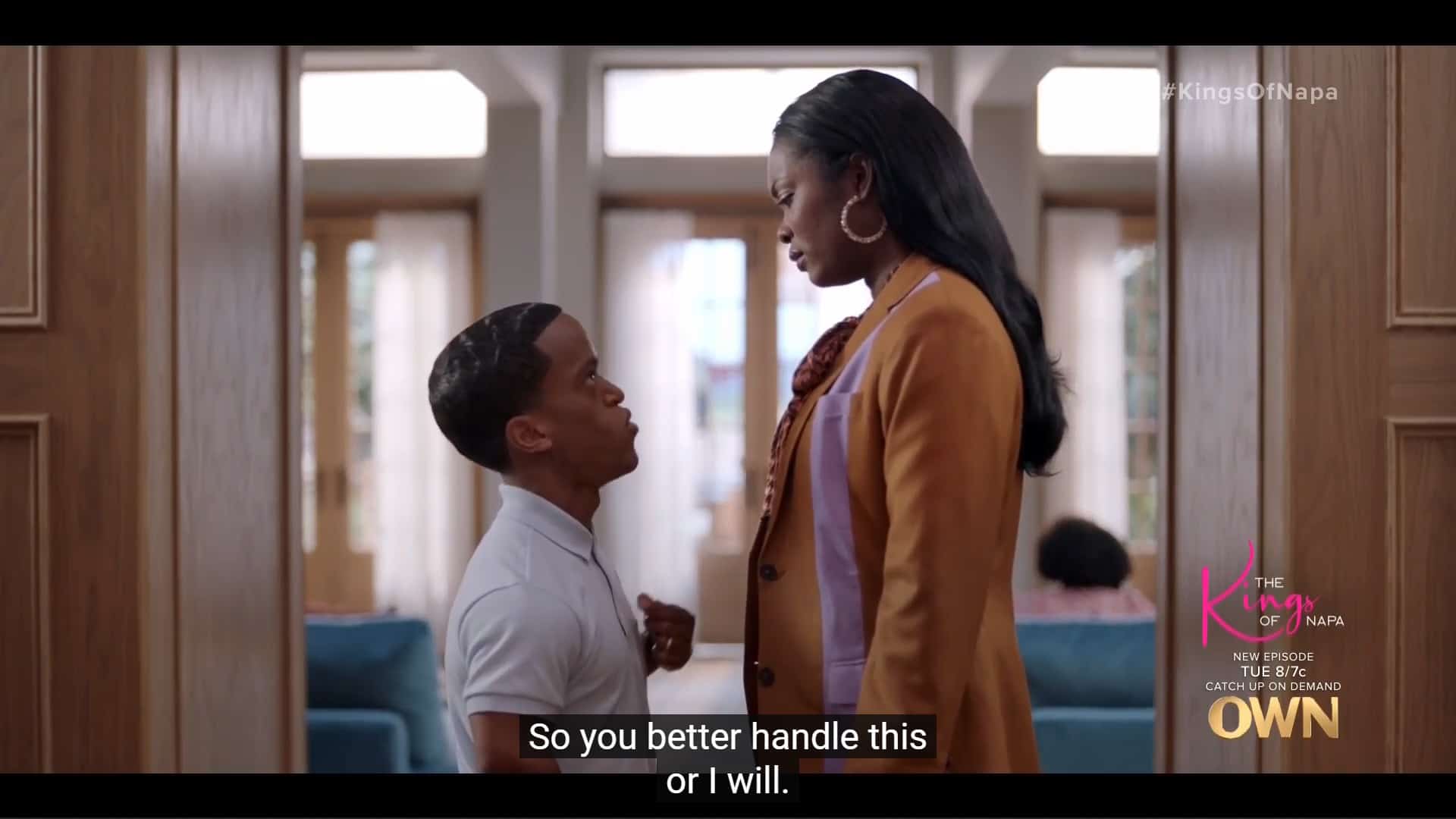 As the fallout continues, Vanessa doubles down on her feelings, and August struggles with all her father has left her with – including a blackmailer.
---
Aired
1/18/2022
Network
OWN
Directed By
Matthew A. Cherry
Written By
Janine Sherman Barrois, Christian Jordan Grier
Introduced This Episode
Sonya
Moni Ogunsuyi
Otis
Carson Durven
Kelvin
Curtis Hamilton
Recap
Blackmail – August, Melanie, Dana, Rose, Bridgette
10 months ago, Reggie started to get blackmailed, and no one knows why. The only thing we know for sure is that he'd hide it, alongside monthly dates with Bridgette, to cover his rare trips to the bank. Also, we know he was paying $150,000, which got in the way of his former on-time payments to Melanie.
Now, with their dad dead, naturally, there is a desire to end this charade and stop paying whoever is extorting the family. However, with them threatening people's lives, once Dana finds out, he is ready to not only end the payments but potentially tell their mom. Something his wife, Rose, is in support of, though she pretty much supports her husband in all his pursuits.
But, with August wrangling control of the situation, Dana backs down. However, in return, she is pressured to keep Bridgette out of internal business and Melanie as well. For if there is one thing Dana can't stand, beyond August being the president of the company, is being the last to know about something dealing with the family's finances.
Put Some Respect On My Name – Christian, Dana, Otis, August, Yvette, Vanessa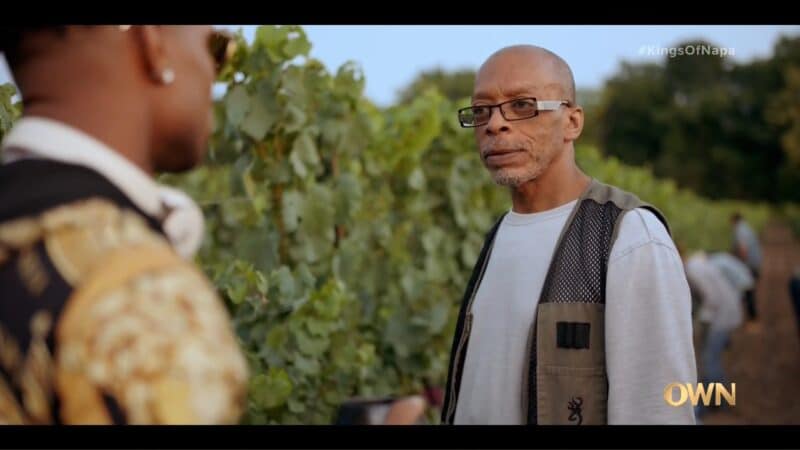 August's first day as president is a little rough. Dana shows no signs of backing down, as his take on what the company needs continues to counter August's vision. As the new vineyard manager, Christian is making no headway with the vineyard's employees, like Otis, who basically questions why he is there. Either enjoy the title and do none of the work or give up the title to someone who deserves it is Otis' attitude.
Yvette tries to help Christian with this, but his idea of buying chicken and biscuits and offering bourbon to the staff doesn't go down well with Otis. It just makes things worse. The same could be said about her trying to get Vanessa to calm down. However, Vanessa's ire knows no bounds, and even August gets a feeling of her wrath in a warning that she only has 6 months to prove herself – the same amount of time it would take to launch the dessert wine.
A Division Of Loyalty – Melanie, Vanessa, August, Dana, Bridgette, Kelvin, Sonya
Whether Melanie and Reggie had a long-time affair gets revealed as Bridgette presents letters and mixtapes sent between Reggie and Melanie to August. Unfortunately, Vanessa overhears them talking, and with knowing the full truth about her husband, it leaves her distraught to the point of having no desire to protect his name and legacy anymore. She tells a group that comes to the winery annually about the affair, and upon Melanie begging for her daughter's job back, even for the sake of Bridgette's mental health, Vanessa can't be budged. Even with invoking the family has an issue with depression and the potential of suicide, it seems Vanessa is willing for her niece to be a casualty of the war Melanie started.
Though, what perhaps makes it worse is August turns on Bridgette for the sake of her mom, meaning Bridgette won't get to return as the vineyard manager. Granted, Dana pushes her, too, since he sees Bridgette being involved in the money and their lives as a danger to their mom's sanity and the company. So, August made an executive decision that lost her the only ally she had.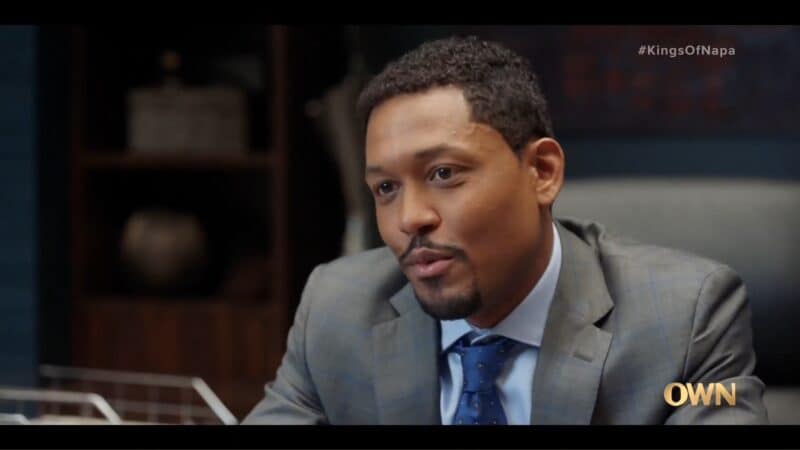 Well, for now. With Kelvin separated from his wife, Sonya, or so he claims, it seems he caught August at a vulnerable moment where she might be apt for exploitation and rekindling their old romance.
Collected Quote(s) & .Gifs
That is what Black Girl Magic is for. Pretend you're happy even when you're not.
— Vanessa
Being at the rock bottom [teaches] you lessons that mountain tops never will.
— Yvette
Decisions aren't made when things are black and white, they're made when they're gray.
— Vanessa
Questions Left Unanswered
Why didn't August bring her own lawyer to any of these meetings with Kelvin? Never mind, why didn't Dana or Vanessa coerce her to? It's a negotiation regarding money. Shouldn't her family have a legal representative?
Beyond threats of violence, due to knowing the ins and out of the house and vineyard, what else does the blackmailer have?
There was a mention of Vanessa and Melanie's mom being in Paris and skipping Reggie's funeral – who is going to play Vanessa and Melanie's mom, and how much do you want to bet Yvette will call her to help bring the sisters back together?
Is Kelvin really separated?
What Could Happen Next
Dana blowing up the company as he feels that, if he can't run it, then no one can.
Someone, but not Bridgette, dealing with the level of depression that Melanie noted runs in the family.
Yvette's desire to be on everyone's side causing her to choose sides or be forced onto one
Bridgette trying to force herself back into the winery due to her being a Reggie's daughter since Vanessa wants to make her collateral damage.
August realizing she can't date someone whose job is to go against her family and business
Review
---
Community Rating:
---
Highlights
Rose & Dana's Marriage
While there is a need to question if and when Rose's desires no longer align with Dana's, what could happen, till then, it is hard to not love this couple. They're both devious, in love, sexy, and Rose's loyalty, you can see, is a boost for Dana. Now, with his eyes wandering when it comes to Sonya, hopefully, that is just him being married and not blind. However, they do say the apple doesn't fall too far from the tree, so here is hoping Dana's hands and feet don't end up wandering like his eyes.
Aunt Yvette – Still
One-liners, scene-stealing moments – Yvette is an outlier we can't get enough of, and I appreciate her being the voice of reason despite how you can see some of her antics. Though I must admit, with her taking on bringing the family back together, and even acting as a guide to some, will we get to see behind the façade? Will we get to know Yvette when she isn't the fun aunt and is going through stuff? I'm all for her playing the comic relief, but it does feel like we're avoiding what she could be going through as an individual in the process.
How Nasty Vanessa Is Getting – And Yet, You Don't Blame Her For It
Vanessa making it clear she couldn't care if Bridgette got depressed to the point of suicide was shocking, yet you can see and understand why she is in her feelings. Her sister had a decades-long affair with her husband, which includes a baby and millions of dollars exchanging hands. On top of that, multiple people potentially knew, and she is tasked with being the grieving pious widow.
Nah, her deciding to put a middle finger to anyone and everyone makes sense, and I'm glad we get to see it. She is a Black woman who isn't taking grief with grace and dignity. Instead, she is being messy, cruel, and setting aside the time-consuming effort it takes to conjure Black girl magic and instead drowning in Black-made spirits – i.e., alcohol.
August On The Ropes
It's far more interesting to see our lead actor having to be an underdog than just having stuff handed to them. So while August is rich and privileged, her having to work against her brother and her mother's time limit? It's appreciated in terms of creating pressure and a deadline that can definitely boost one of the show's core storylines.
Low Points
The Blackmail Thing
Everything and the kitchen sink. The blackmail was introduced in the last episode, but I'm sure you can understand it being forgotten with everything going on. But, with it taking center stage, it just feels like too much. The Kings of Napa have more than enough going on between Vanessa, Dana, and the family drama. To add in a blackmailer who claims they are not above violence? It's too much, and while we'll give the show some grace on the idea this could pay off, right now, this just feels like overkill.
On The Fence
August & Kelvin Getting Together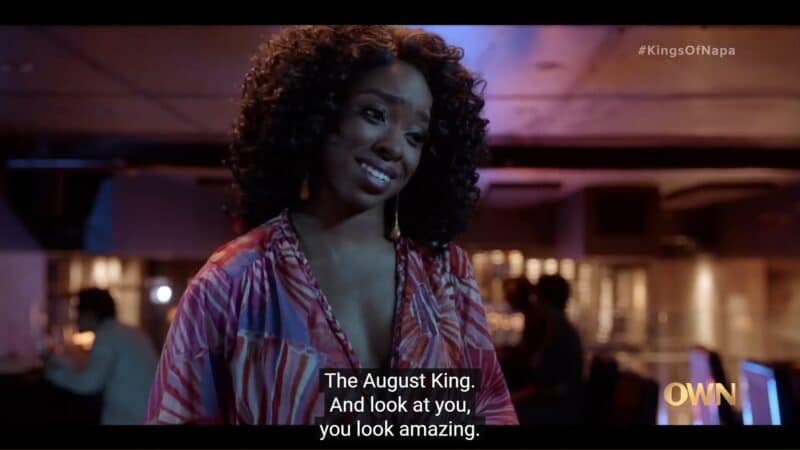 Nothing about this potential relationship is cute – it's just messy. Kelvin is newly separated, has kids, and even if that is August's high school sweetheart, he is also the person representing her opposition in a civil case. On top of that, Sonya seems nice, and while we do appreciate how Vanessa is crafted regarding doing unlikable things yet still being someone you quickly want to forgive, like you are her own child, I can't fathom a reason to sign off on Kelvin and August. It just seems like another dose of drama waiting in the wings on a show which has barely processed all it dumped on its first episode.
[ninja_tables id="62428″]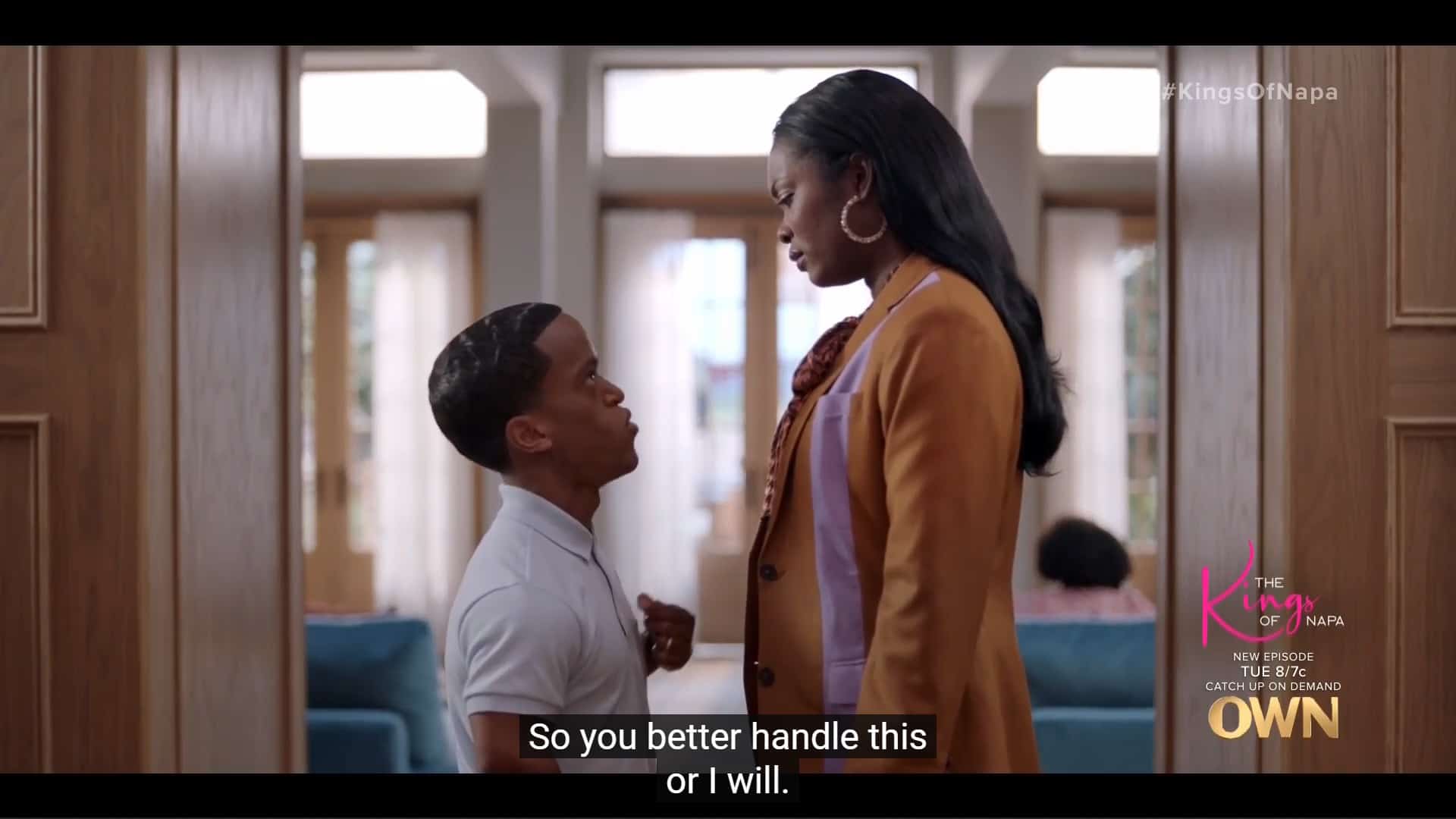 The Kings of Napa: Season 1/ Episode 2 "She's Gotta Crush It" – Recap/ Review (with Spoilers)
Overall
There is so much to process when it comes to The Kings of Napa, but at least that feeling of being overwhelmed isn't as strong as it was before. Granted, some characters still need more time to be fleshed out, but with time, it seems all the kinks should be worked out by the season finale. One that, if this is how the show starts, imagine how it decides to end to put an exclamation point on a very dramatic season.
Highlights
August On The Ropes
How Nasty Vanessa Is Getting – And Yet, You Don't Blame Her For It
Aunt Yvette – Still
Rose & Dana's Marriage
Disputable
August & Kelvin Getting Together
The Blackmail Thing
---
Follow, Like, and Subscribe
Community Rating: 0.00% (0) - No Community Ratings Submitted (Add Yours Below)