The Good Doctor: Season 6/ Episode 4 – Recap/ Review (with Spoilers)
As Shaun's surgery on Dr. Lim continues to affect his work, now he has to add issues with Alex and potentially Dr. Andrews on another self-caused matter.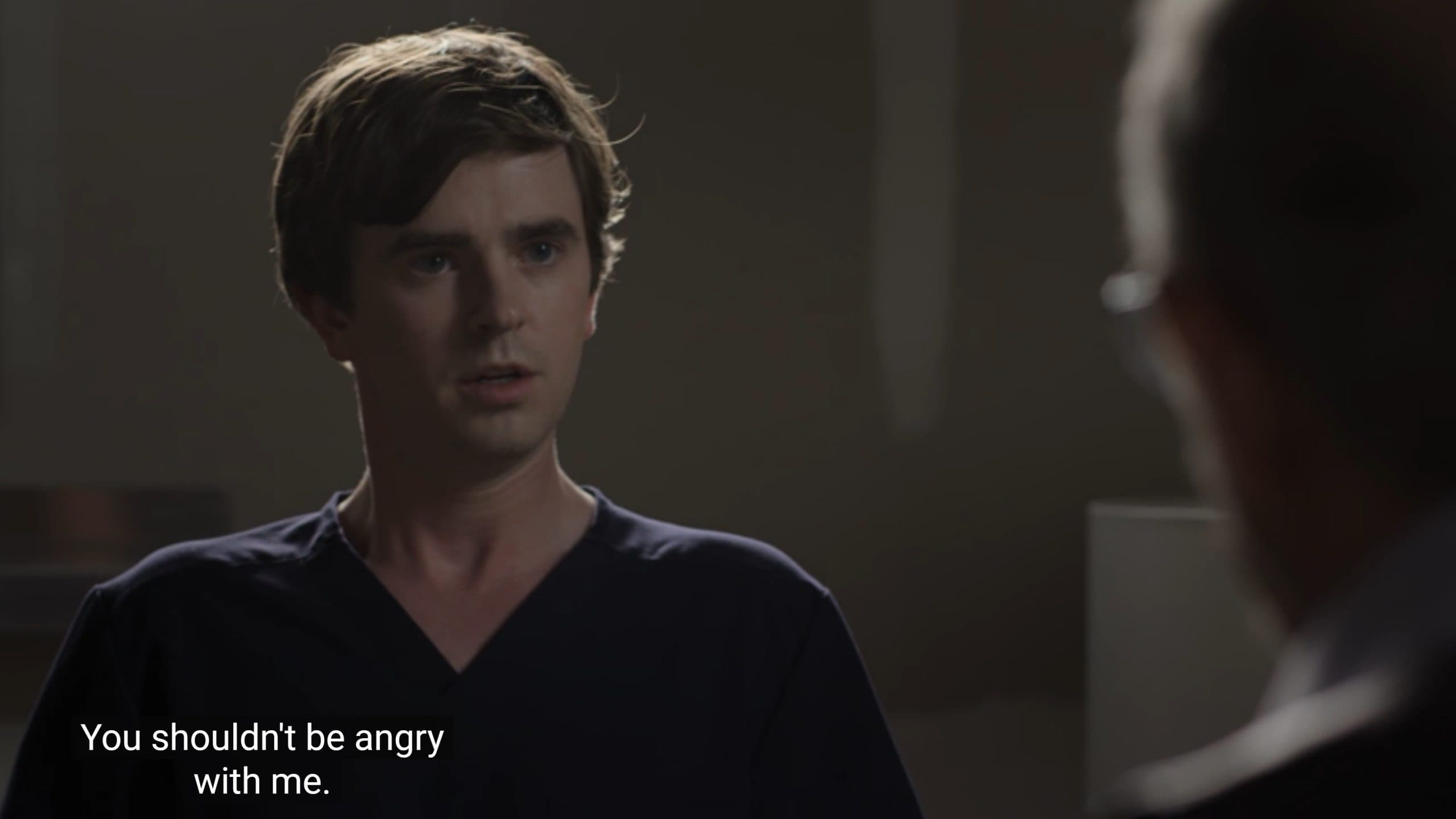 As Shaun's surgery on Dr. Lim continues to affect his work, now he has to add issues with Alex and potentially Dr. Andrews on another self-caused matter.
| | |
| --- | --- |
| Aired (ABC) | 10/24/2022 |
| Episode Title | Shrapnel |
| Director(s) | Allison Liddi Brown |
| Writer(s) | Thomas L. Moran, Tristan Thai |
This content contains pertinent spoilers. Also, images and text in this post may contain affiliate links which, if a purchase is made from those sites, we may earn money or products from the company.
Recap
You Ask Too Many Questions – Asher, Danica
Since Asher had a, self-proclaimed, sheltered life, it makes all he sees and experiences worth questioning. Not just in relation to the life he lived but in a general sense of trying to understand people as a human being. In the case of Danica, trying to understand why she joined the Navy is of interest to him, and the answer isn't so simple for her.
Is she, as she is now, proud of joining the Navy Academy? Yes. She was a top-tier soccer player on her way to being a division one player and tore her ACL. Despite being a star high school player, everyone abandoned her – in terms of colleges and universities. However, the Naval Academy didn't, and with them, she played varsity for four years and was shipped out.
So when it comes to joining the Naval Academy and being in it, there are no regrets. However, things may get complicated for her after that.
You Got To Be A Bit More Optimistic – Alex, Jordan, Daniel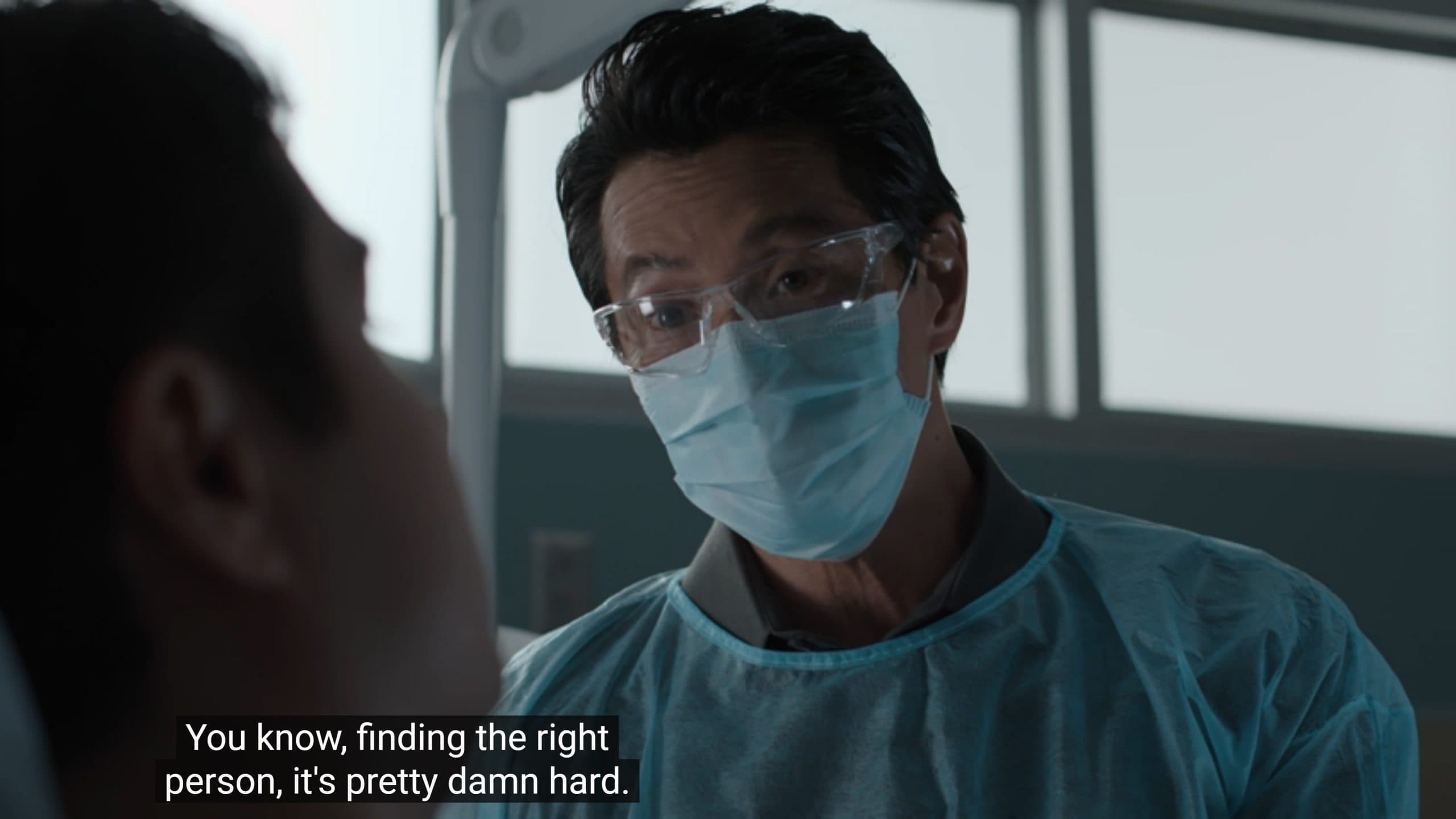 Alex isn't having any luck trying to put himself out there. In fact, the latest woman he has been with used him to have some fun, a tryst while on the west coast that her husband will never hear about. But, despite that and seeing Morgan while swiping, Alex stays positive.
Now, as for Jordan, who, too, has struggled with dating? She and Daniel actually grow close while waiting for a foot. In fact, they even kiss! But Daniel withdraws in a way that is quite confusing for Jordan and puts a pause to what was going on – for now.
This Is How I Want To Take Accountability – Alex, Dr. Andrews, Dr. Glassman, Shaun, Dr. Lim
Shaun refuses to accept the type of accountability others want him to. Dr. Lim's life was saved, and Shaun made a decision that saved her life. However, Dr. Lim is miserable and Dr. Glassman, since he presented the original surgical plan, isn't so sure Shaun did the right thing.
But it isn't just Dr. Lim Shaun is having issues with. Sharing an office with Alex irritates him to the point of rearranging the office solely for his benefit. That leads to pushback so he goes to Dr. Andrews and even moves into a storage area to be by himself. This isn't what Dr. Andrews wants because, at this point, no one wants or thinks Shaun should be subject to hand-holding anymore. They want him to, autistic or not, learn to adapt to others more so than expect them to adapt to him.
So, with that in mind, Shaun does as he always does. He comes up with this miraculous way Dr. Lim may get to walk again so that his eccentricities get tolerated due to his genius.
Things To Note
Question(s) Left Unanswered
Are they going to reverse one of the biggest things to happen on this show within half a season? In terms of Dr. Lim being paralyzed.
Am I the only one who can't imagine Morgan on a dating app?
What Could Happen Next
Considering how Asher grew close to Jordan through
Review
---
Community Rating:
---
Highlights
Shaun Being Held Accountable & Pushed To Compromise
One of the things we've always been frustrated about with Shaun is that he was given far more than grace, often times he was enabled. Because he is a savant who comes up with these miraculous cures or pulls vaguely known procedures out of nowhere, he was given a pass. But, as shown through many this season, with him becoming part of the staff and expected to be a mentor, the gloves are taken off. Shaun is being held accountable in a way that shows that he is no longer Dr. Glassman's mentee for whom he is willing to get fired. Shaun is his own person.
So, with that in mind, he is being given not only the power to fire someone, as he was contemplating with Danica, but also the responsibility to compromise and not think he will always get his way just because it would make him comfortable. Yes, it is recognized that Shaun needs certain accommodations, but after dealing with Shaun for years, it is recognized that sometimes he abuses how far people are willing to go so he can be comfortable.
Which makes Dr. Andrews wanting to force Shaun and Alex to compromise, and Dr. Glassman wanting Shaun to take accountability for potentially choosing or botching a surgery, a major change in the show.
Relating Danica's Story to Dr. Lim's
Danica may grow on me. I'm considering how her joining the Navy, even going to war, can be seen in the same light as Dr. Lim saving Nurse Villanueva's life. Because she did so, her life is forever changed, but there is always the question of what would have happened if she didn't do it? For Danica, yes, she lost part of her leg, but now she is working in one of the most notable residency programs under Dr. Lim. Someone who, in the last season, or a season before, was noted as a legendary figure to learn under.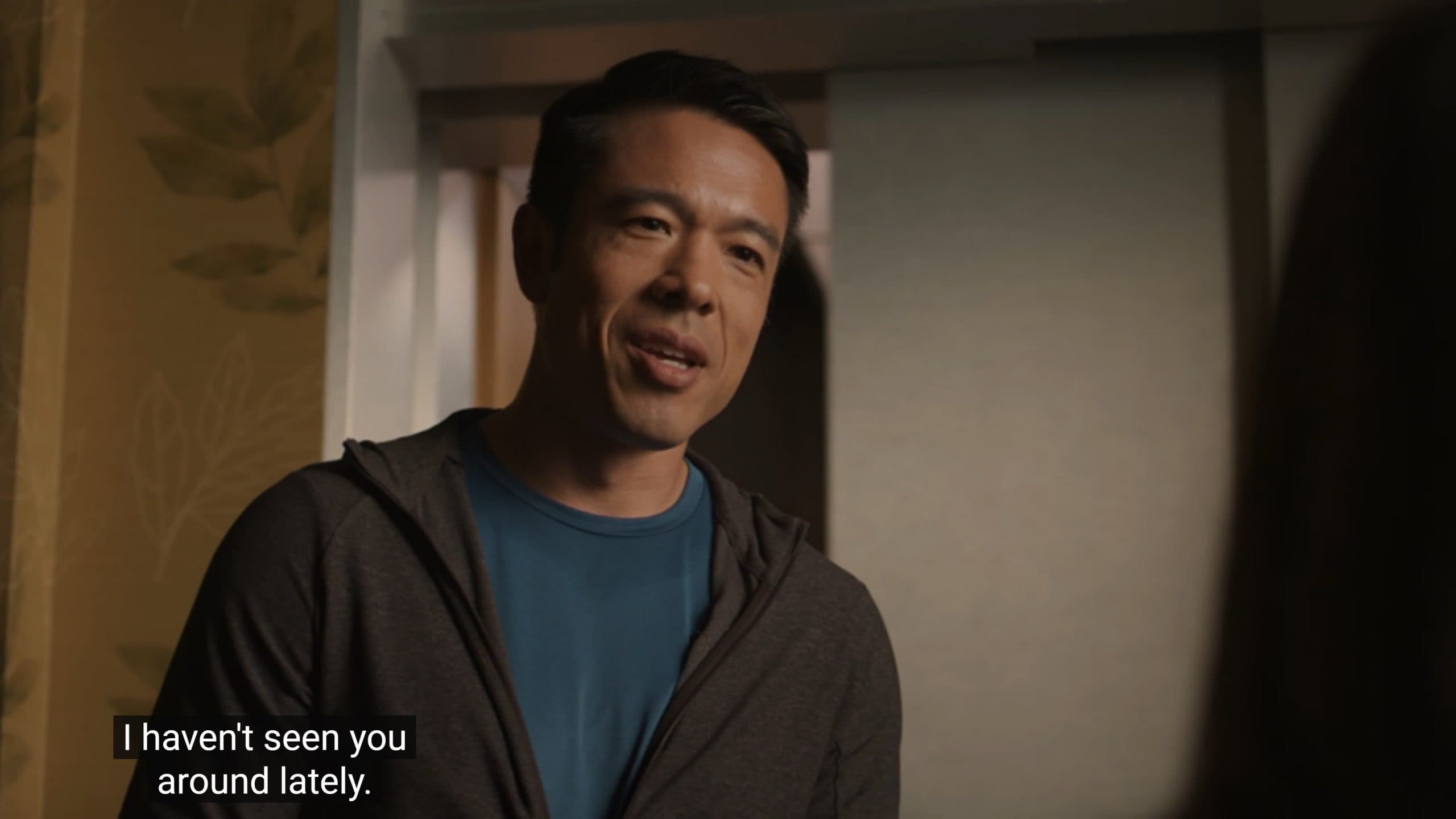 Then, for Dr. Lim, this man who she may not have noticed if she was still ripping through the parking lot on her bike, she now can meet eyes with, talk to, let him help her, and let something blossom. As noted in a previous recap, the blessing of Dr. Lim becoming paralyzed is it slowed her down enough to live the life she has either been avoiding or didn't make time for. Not because she didn't want love, sex, and romance, but because, after being hurt as she has been, being married to the job was more consistent and fulfilling. She fell into the trap many of us do when dating isn't fun anymore.
Low Points
Reversing Dr. Lim's Injury Being Put On The Table
While I get having an actor who can walk in a wheelchair, in the year 2022, can be seen as problematic, considering how many actors, beyond Ali Stroker, exist out there, you can't deny it is a good storyline. Seeing how doctors who use wheelchairs operate, literally and figuratively, is a fresh take in the medical drama world, especially for someone who is a series regular.
That is why Shaun being able to potentially reverse it because of an idea that popped into his head seems wrong, a bit insulting in a way, and like a lazy way out of this very complicated storyline. One that triggers Shaun being forced to not be perfect and shown to be someone who isn't a hero or remarkable in everyone's mind. Instead, he is a bastard, a rude ass****, and someone who can be hated.
On The Fence
Daniel
Danica has pulled away from being just a new face to inject new blood, but Daniel? Not so much. This romance plot with Jordan does finally give her a love interest but considering Daniel can't break away from just being pretty? That's a problem. Particularly since it seems the only course correction away from that is him dropping random facts about himself that don't present the idea this is being told so you can know him, but rather be endeared by his representative.
[ninja_tables id="46813″]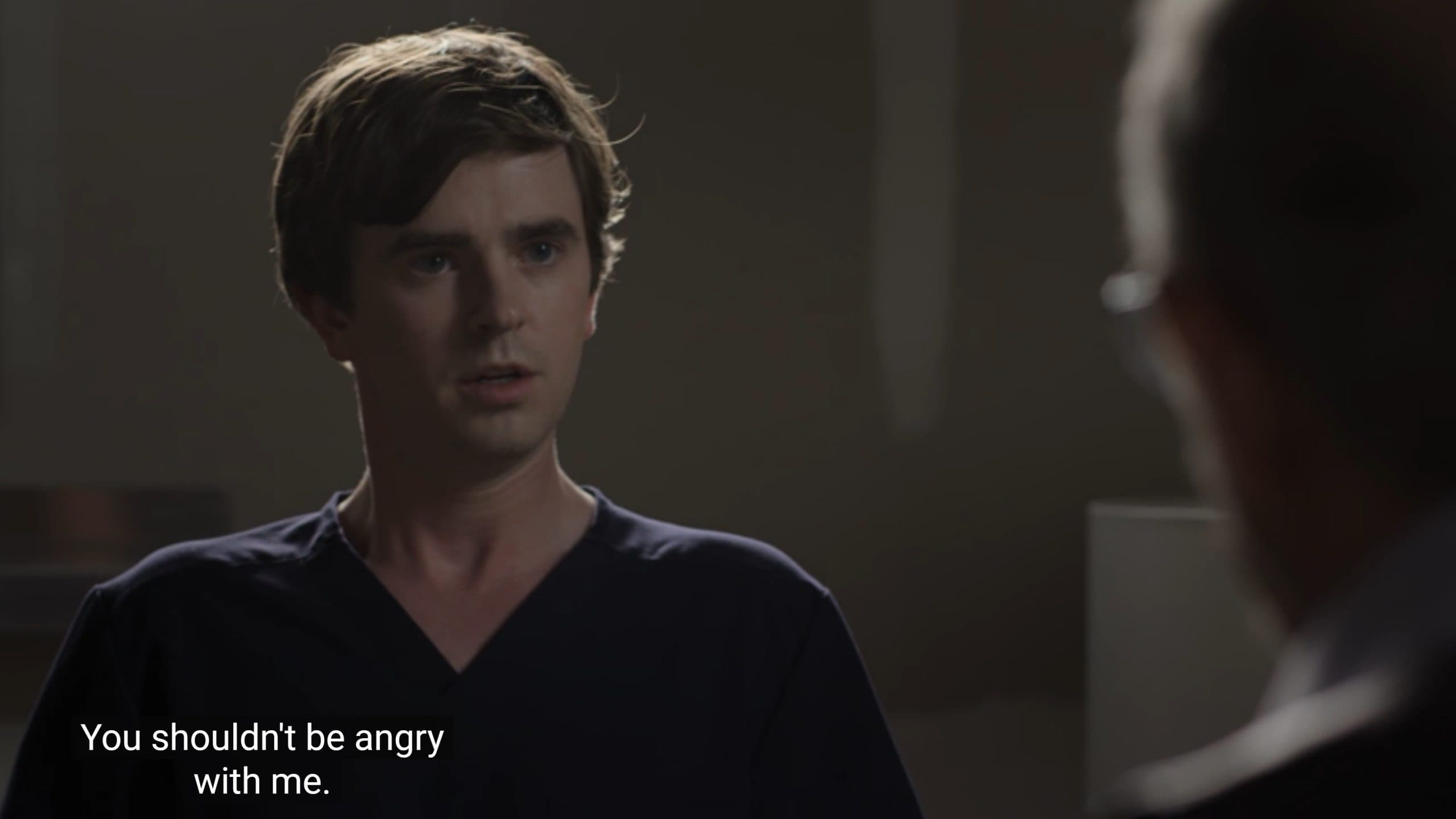 The Good Doctor: Season 6/ Episode 4 – Recap/ Review (with Spoilers)
Overall
With Shaun losing the innocence and leniency he once took advantage of, so comes a new chapter in his life that he may not be the most appreciative of. But, far more than introducing new characters, Shaun losing the grace and ability to use being a savant to justify the majority of his actions allows for growth that may not have been previously expected.
Highlights
Shaun Being Held Accountable & Pushed To Compromise
Relating Danica's Story to Dr. Lim's
Disputable
Reversing Dr. Lim's Injury Being Put On The Table
Daniel
---
Follow, Like, and Subscribe
Community Rating: 0.00% (0) - No Community Ratings Submitted (Add Yours Below)