The Good Doctor: Season 5/ Episode 5 "Crazytown" – Recap/ Review (with Spoilers)
As the first round of results from Salen's client reviews come in, some take it as a matter of pride while others are devastated. Alongside that, Salen takes a major risk.
---
Aired
11/1/2021
Network
ABC
Directed By
Rebecca Moline
Written By
Sam Chanse, Jessica Grasl
Introduced This Episode
Emily
Jee Young Han
Mr. Song
François Chau
Rosa
Lorena Martinez
Recap
This Is The End – Rosa, Dr. Lim, Salen
Mateo, who seems to be off to somewhere in crisis perpetually, leaves California and sends his ex, Rosa, who is dealing with a serious medical issue, to his place of work. For Salen, this isn't acceptable considering Rosa isn't bringing money into the hospital, and her top-rated doctor is just gone with no clear date for when he will be back.
But, with Dr. Lim in love with Mateo, combined with her still not being used to the changes which don't allow the same level of autonomy she was used to, she pushes back on Salen's questions and concerns. This leads to Salen trying to push the idea everyone is a team, but when it comes to her, there may not be an "I" in team, but BS and balance sheet can sometimes go together.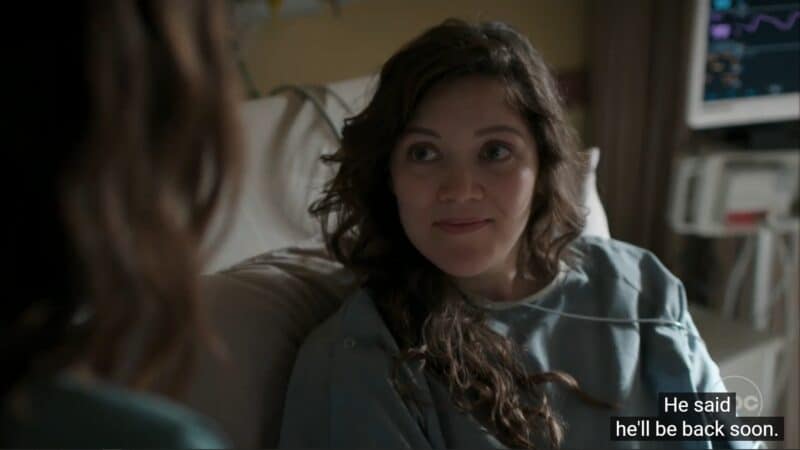 However, Salen doesn't end up the only one a bit perturbed by Mateo. Dr. Lim, in handling the medical care for Rosa, learns that Mateo getting up and leaving is his thing. On top of that, he may not be the type to say goodbye or do a proper breakup – he just doesn't come back home. So while Rosa makes it seem Mateo may have outgrown that, Dr. Lim knows different. Hence, since Mateo is becoming more of a liability than an asset, she decided to end their relationship and try to keep things strictly professional.
It's Attractive When Someone Can Make The Hard Decisions – Salen, Dr. Andrews, Dr. Lim
At this point, it seems Dr. Andrews might be vying for the job he used to have. What makes us say that? Well, he decides to have Rosa get sent to a county hospital, which is a non-profit, rather than keep her at their hospital. As you can imagine, being that Dr. Andrews doesn't have much in the way of authority, and that was Dr. Lim's patient, she is pissed.
However, in Dr. Andrews' mind, he is following the mindset of their boss and working the system. Something which Dr. Lim seemingly doesn't want to do or may not be good at. Because of this, she'd rather butt heads with Salen.
Yet, Dr. Andrews working the system doesn't go unnoticed. In fact, with the way Salen is talking, she wants to know why Dr. Andrews lost his former position and might be making long-term plans for him. The kind which isn't just professional, but personal. Yes, once again, we find a superior asking out one of their employees, but in this case, it is Salen and Dr. Andrews – and he accepts. Mind you, with the kind of hesitation that makes it seem he is not doing this out of potentially falling in love but rather an opportunity.
Just When You Thought Bedside Manner Was No Longer An Issue – Mr. Song, Emily, Shaun, Lea
While Mateo, Jordan, and Asher are ranked in the top three of the hospital, Shaun is dead last. The reason? Well, everything about his bedside manner. Be it his direct approach, the lack of empathy he can show in a situation, and things associated with his autism.
But what makes being ranked last truly terrible is that it is data-driven, and Salen has it where everyone doesn't just see the numbers but the comments as well. This throws Shaun into a bit of an obsession, and Lea wonders if these comments and numbers may have triggered Shaun's childhood trauma. For with him growing up without friends and never feeling well-liked, going from opinions to hard fact data is a bit much. Yet, Shaun would rather rise to the occasion, see this as a challenge, than be defeated.
So when it comes to Mr. Song and his daughter Emily, Shaun tries to use the method of the florist he and Lea are using, the tailor, but he doesn't nail their way of doing customer service. In fact, it just makes Shaun more awkward, and while he does save Mr. Song by pressing Emily and trying every method he knows, her comment just doubles down on everything Shaun was trying not to be. Hence Lea edited the data to protect Shaun's feelings.
Things To Note | Question(s) Left Unanswered
What Could Happen Next
Lim feeling she is being backstabbed after bringing Dr. Andrews back into the hospital
Shaun learning Lea manipulated his scores and seeing that as a grand betrayal
Glassman quitting
Andrews questioning his relationship with Salen, especially in light of his ambition
Morgan and Alex breaking up (wishful thinking)
Collected Quote(s) & .Gifs
It cost me a lot to get here, but I'm finally in a good place. […] I don't know if that's "reaching my full potential," but I'm happy. And I fought too hard for that to let anyone to tell me it's not enough. Even the person who makes me happiest.
— Alex
I'm ambitious, that doesn't mean I'm broken.
— Morgan
Review
Highlights
A Different Side To Alex
While not touched upon in the recap section, I must admit this episode probably presented the first time, in a long time, I felt invested in Alex's story. Usually, Alex just seems like his casting is based on who Daniel Dae Kim would have preferred to be Shaun, based on Daniel Dae Kim originally envisioning the lead as someone Asian, like the South Korean series this is based on. However, with Alex interacting with another second-generation Asian American, talking about his dad, and even addressing Morgan's vision for his life, he felt like a real person.
Previous to this, Alex seemed like a character thrusted upon us while presenting no value beyond shallow representation. And while you could submit, like many characters, dropped storylines impaired him, when has his storylines ever been a highlight of the season? But, let's not walk down sordid memory lane. Rather, let's be happy that we finally got an episode in which the writers finally gave Alex a storyline that didn't make him seem wooden or lacking value.
Shaun's Struggle With Likability
Salen continues to present ways to pop the bubble the staff of the hospital made for Shaun, and this might be the one most devastating to Shaun. Now, let's state facts: Shaun's bedside manner has rarely been good. However, he was always able to compensate with the fact that he is a brilliant doctor. However, he could compensate for that before when his value was based on how Dr. Lim, Dr. Glassman, or Dr. Andrews saw him. Now things are in the "Clients" hands, which messes up one of Shaun's main protections.
But, what you have to appreciate about Shaun is that he isn't seeing this as a means to get angry or throw a fit. Rather, Shaun sees it as a challenge, showing what he needs to improve on and getting the kind of feedback we haven't seen the doctors officially get since, maybe early season 2?
Though I must say, I wonder what will come of Lea messing with the data? How will Salen feel about this, and in terms of Shaun, he already got emotional about Lea thinking he couldn't do better, so her secretly changing things? Her doing something which could jeopardize her job and make it seem she did it for Shaun's benefit, cause she did? That could have serious repercussions. After all, Salen bases nearly all her decisions on data, and Lea just messed with it.
Also, lest we forget, Shaun isn't the only one who relied on Glassman to get them a job at the hospital – Lea did too. And with how Dr. Andrews is moving, Glassman may not be around too much longer. So once Lea makes her adjustments to better Salen's system, she could get the boot.
Dr. Andrews' Ambition
It's going to be interesting to see the Dr. Andrews we met in season 1 get reconciled with who he is now regarding his ambition. Clearly, while cool with Dr. Lim, he doesn't mind overstepping her to show his loyalty to the big wigs – despite her being the one to get him a job back at the place he got fired! Yet, lest we forget, Dr. Andrews was lowkey grimey in season 1, and now with his wife gone, is there anyone to tell him when he is not doing the right thing? Never mind someone who, if they did tell him that, he'd listen to them?
So, taking note of the drama of his minor betrayal of Dr. Lim may cause, on top of the thing which made her happy being gone? It should be interesting to see those two clash.
On The Fence
Dr. Andrews Dating Salen
I'm not for it. It seems like another pairing slapped together for the sake of having relationship drama in the show's back pocket. I mean, just based on the women we've seen Dr. Andrews date, from his wife, the woman in Guatemala he was interested in, and earlier this season, Salen doesn't seem like his type at all – beyond her job title. But I guess both are lonely, or at least don't have anyone, so that could be seen as enough of a reason for them to get together?
[ninja_tables id="46813″]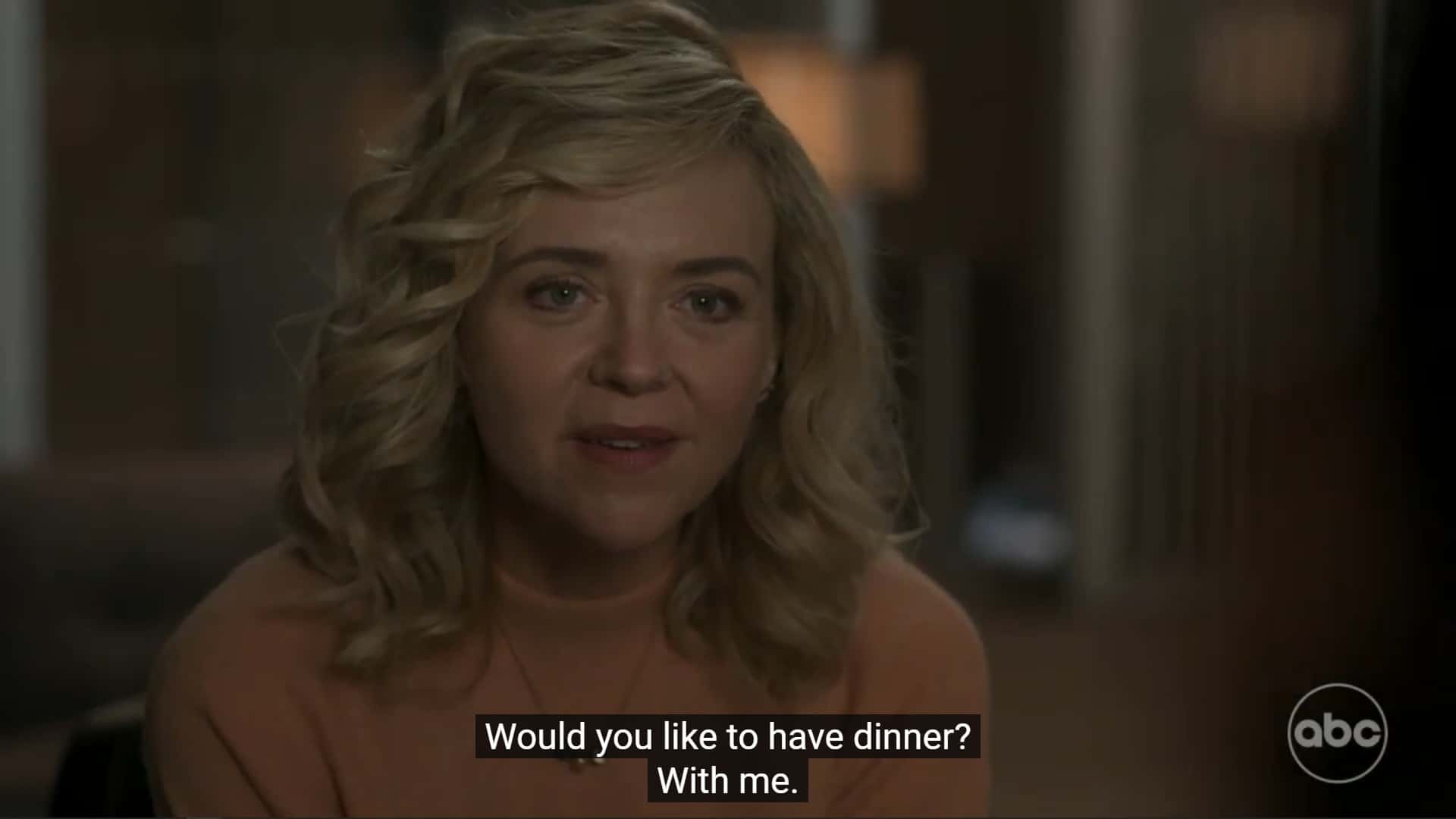 The Good Doctor: Season 5/ Episode 5 "Crazytown" – Recap/ Review (with Spoilers)
Trajectory: Plateau
Conflict, genuine conflict, is building and between Alex and Morgan showing a potential fracture in their relationship. Lea may be causing one with Shaun and Dr. Andrews reminding us of how self-serving he can be? It seems the season may not solely rely on Salen to keep things interesting.
Highlights
Dr. Andrews' Ambition
Shaun's Struggle With Likability
A Different Side To Alex
Disputable
Dr. Andrews Dating Salen