The Good Doctor: Season 4/ Episode 5 "Fault" Winter Finale – Recap/ Review (with Spoilers)
The winter finale of The Good Doctor reminds you why deaths are rare on the show, and it is because, when someone does die, it needs to have an impact.
---
| | |
| --- | --- |
| Director(s) | Vanessa Parise |
| Writer(s) | Peter Blake, Mark Rozeman |
| Aired (ABC) | 11/30/2020 |
This content contains pertinent spoilers. Also, images and text may contain affiliate links, which, if a purchase is made, we'll earn money or products from the company.
Recap
Pushing Boundaries For A Better Tomorrow – Morgan, Alex
It seems, as shown when Claire's mother died, Morgan likes to be involved with people going through a major life change they don't want to embrace and acknowledge. Leading you to wonder, in a limited capacity, could psychology have been better for her?
That thought aside, through picking with Alex, Morgan does her best to force him to move on from Mia, and, in time, it works. He burns a memento and even joins Bumble. As for how Alex pushes back? Well, he takes note of Morgan's issues with commitment, without her failed engagement or losing that guy one or two seasons ago being brought up. Yet, for those who have enjoyed Morgan's storyline thus far, you know there are some definite fears when it comes to Morgan and romance.
But, let's collectively hope Morgan's banter with Alex doesn't evolve into flirting and a relationship.
Love Is The Ultimate Sacrifice – Jordan, Claire
Once again, Jordan finds herself in a bit of a conflict with her superior. The reason? Her butting heads over who should be speaking to and for a patient that has what is called a "Dermoid Cyst." For with the side effects being memory loss, Jordan finds herself getting involved in a way which makes you wonder if the reveal she is single has to deal with it? Not to imply that plays a major role in everything she does, but just follow us here.
When it comes to the patient, what makes the memory loss a major thing is the patient was having an affair, and their marriage, is complicated. To break it down, the patient and their husband haven't had the best year or more due to her being sick, him being a former alcoholic and all the baggage that has come from that. Yet, with this new guy, the patient has found joy and a renewed interest in things. But, with meeting the new guy 8 days ago, versus the husband who is angry over being cheated on, so comes the question of how to handle the patient losing memories, which could include the new guy?
Well, despite what he could gain, the husband is willing to lose his wife in order to save her life. This leads to the possibility that he may keep his wife and the other guy become a distant, or simply non-existent, memory.
A New Learning Curve – Shaun, Asher, Dr. Lim, Dr. Glassman
Shaun has overcome many things that weren't expected for him to surmount. While he hasn't perfected his bedside manner, he gets fewer complaints. Though he did struggle with dating previously, he now has the perfect girlfriend for him. However, what being a doctor and being someone's boyfriend had going for Shaun is they wanted and needed Shaun to succeed, so they worked with him.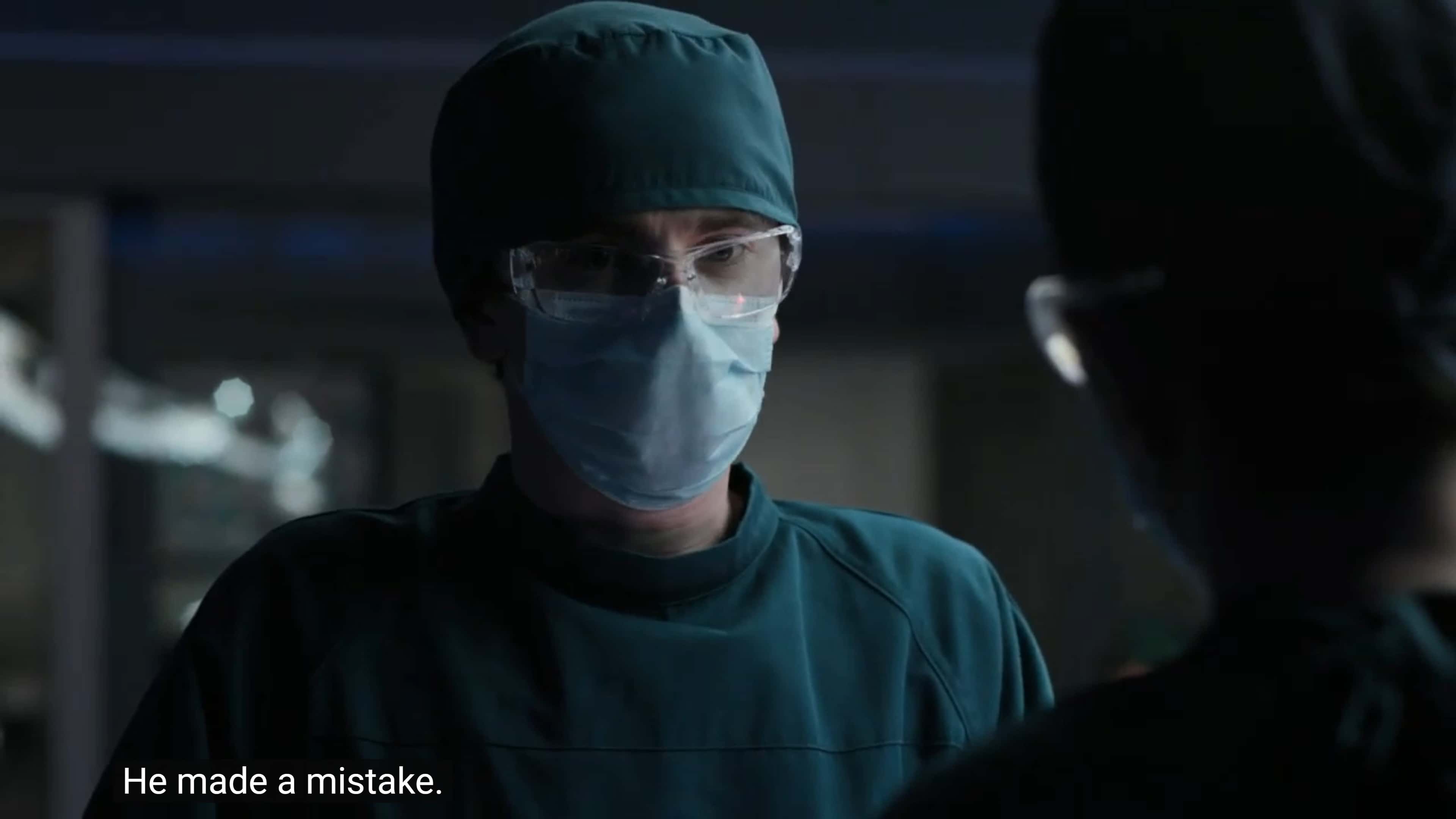 When it comes to being a supervisor, Shaun doesn't get that extra help. If anything, he gets criticism left and right, and while Dr. Glassman tries to help, Dr. Lim isn't always as merciful. Mostly due to Shaun not being ready or willing to admit fault or failure, especially when it wasn't because of something he specifically did or didn't do. So Asher missing things and a patient dying, Shaun doesn't want to own that.
Yet, with Asher not having much, and lacking even a family, maybe we'll see Shaun connect with him more. After all, their stories, while not the same, did lead to the same result. At least in terms of Asher losing his family because of who he is and Shaun, after losing his brother, also being forced on his own due to things beyond his control.
Collected Quote(s) & .Gifs
I don't know what you went through. Please don't pretend to know what I went through.
— Asher
Review
Highlights
Morgan Likes To Fix People
One could submit that Morgan latching onto characters has been one of the main ways to keep her active on the show. Yet, taking note of how she likes to challenge, even fix people, does push you to realize how much of an asset she has become.
Take note of her time with Claire and attempting to get her to open up, let out the pain, and move on. She didn't try to do that after Melendez's death since Lim took up that mantle, but with Breeze's death, she was there and gave Claire the space and intimacy she needed. Granted, she eventually pushed Morgan away, and their relationship hasn't been the same ever since, but if you don't understand what Morgan is trying to do, she can be confusing.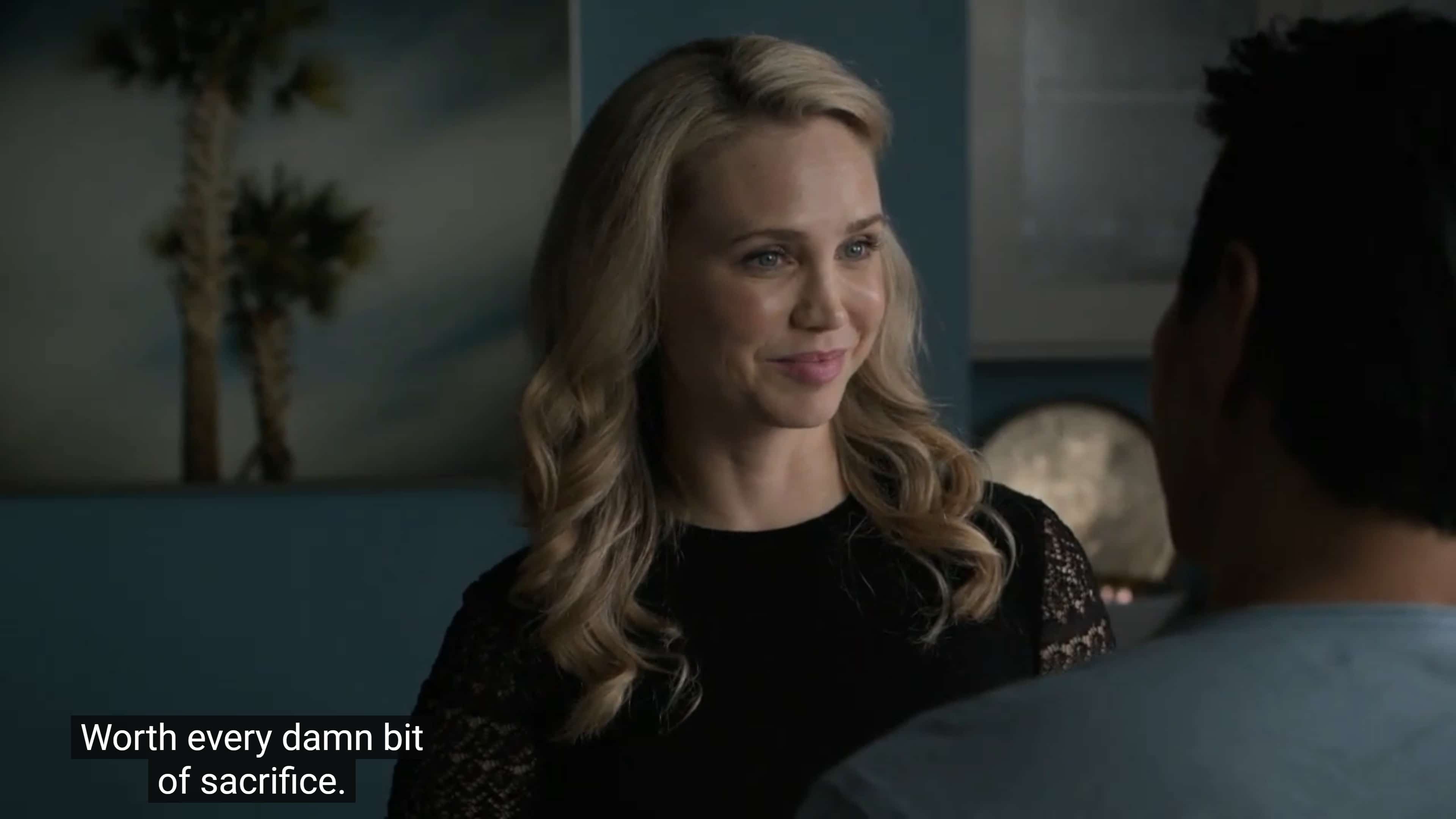 Heck, look at Alex. Morgan is relentless when it comes to messing with him but is letting him live in her home and doesn't even get mad when he goes through her things to clap back at him. She is just disappointed he doesn't try harder in their banter. Yet, unlike Claire, you can see her make headway and really enjoy having a positive effect on someone while not compromising how she likes to poke the bear and wrestle it, if need be.
A Reminder That Deaths Do Matter
It's not that guest stars don't die on the show, it is just rare. On top of that, when people do die, since the show doesn't push any patient to really be more notable than the next, it doesn't matter for too long. Yet, with Asher losing his first patient because of a mistake, it reminds you of when Claire did the same and how that sent them down a rabbit hole.
However, what's different for Asher is this person was misdiagnosed, and they saw Asher. Not just physically, while conscious, but helped him acknowledge all the parts of him he loved and hated. So to lose someone who gave you access to that should be difficult to bounce back from. Though, who knows what the long-term plans are for Asher, and the rest of the newbies, at this point?
Shaun Realizing He Doesn't Know Something & The Other Person Can't Make It Easier On Him
Most of what we've seen Shaun accomplish has come from him checking in with others and usually being given some form of grace. Not just because Shaun is someone with autism, but also because of the challenge he was faced with. Being a supervisor doesn't feel like what we're used to.
Instead, as much as Dr. Glassman continues to be a mentor, it does seem Dr. Lim isn't trying to how Shaun's hand as much and is giving him the tough love that usually doesn't bode well. Mind you, more so for the person using that method than Shaun. As shown with Dr. Andrews, and especially Dr. Han, Shaun being held accountable is realistic, necessary at times, yet usually backfires.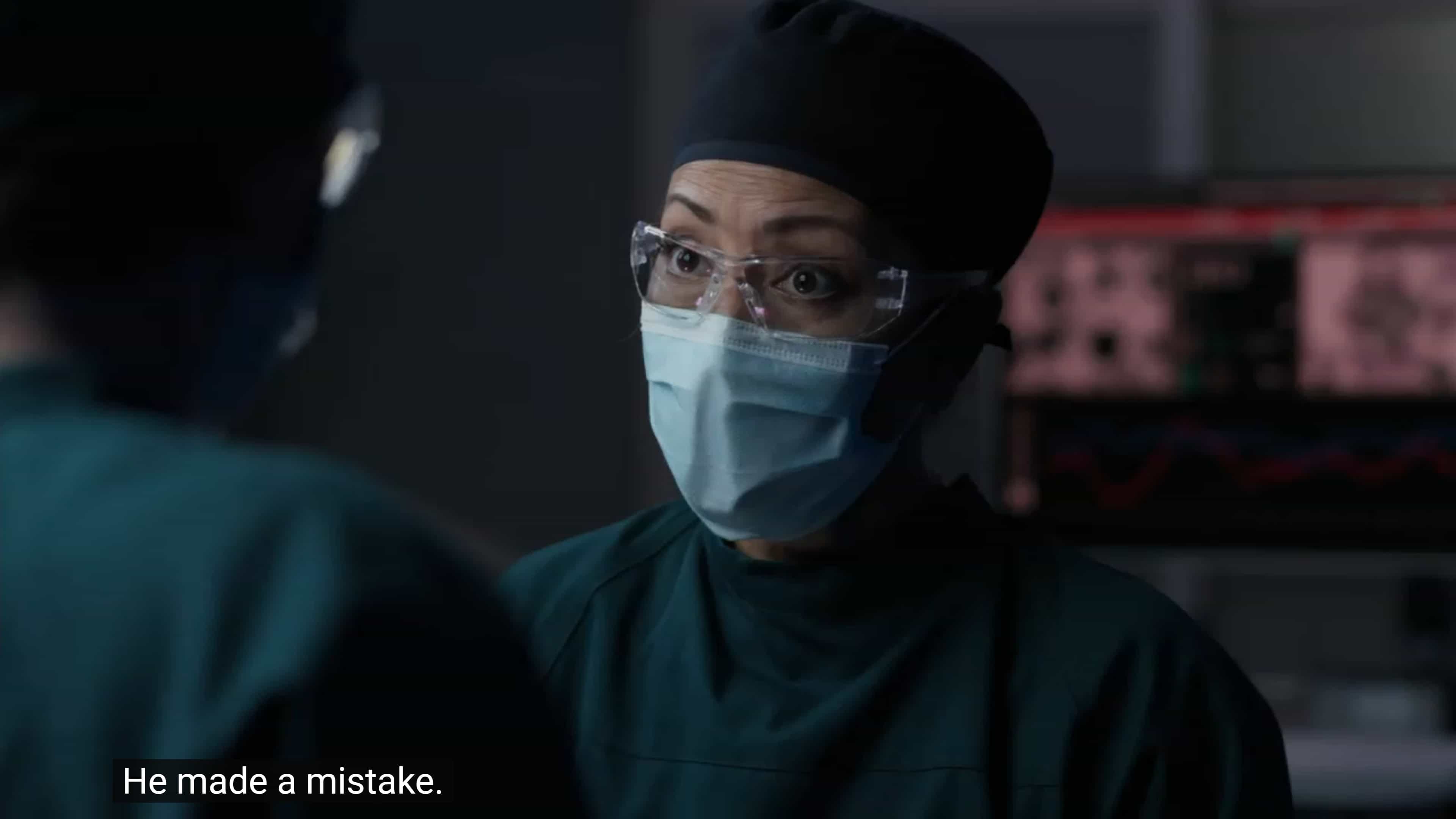 However, what helps Dr. Lim is that you can't say she is unfair to Shaun. Dr. Andrews wanted Shaun out to become president of the hospital, and Dr. Han didn't trust Shaun, and rather him be in a lab than with patients. When it comes to Lim, she has that perfect balance between Dr. Glassman and his mentor relationship with Shaun and how Shaun's former supervisors took him to task.
And honestly, as much as we do enjoy seeing Shaun grow, there is something to seeing him struggle as well. Mainly due to the need for him to not always be exemplary. In balancing his medical feats out, it makes him human again. Because, in seeing him have a difficult time dating, being someone's boss, or connecting, that is when you can truly have empathy for then, whether you have a form of autism or not, you can see yourself in Shaun.
Rather than him be this rare example of a community that barely gets any representation, so Shaun, and Freddie Highmore, in extension, has to be this shining beacon. One that has to take on this responsibility of being real with viewers, respecting the community Highmore isn't part of, yet also aware that Shaun sets an example and reference for thousands, if not millions. A balance that is hard since maintaining a sense of being aspirational and yet entertaining isn't easy. Never mind trying to keep Shaun likable and not overly rely on his autism to dismiss criticism.
On The Fence
The Newbies
Jordan is starting to slowly get on our nerves since she is a poor woman's Morgan. Olivia, as sweet as she is, we saw a better version of her storyline when we first met Claire. Enrique is cool and all, but he just doesn't pop even with his random reveal of being polyamorous. And then, with Asher, he feels like Shaun remixed.
In the beginning, this seemed cool, for it was like watching the characters we've come to love be modified. Be it if Shaun wasn't autistic but gay and sheltered, if Morgan was Black, and so on. However, a few episodes in, while they are good for the sake of challenging Shaun and seemingly presenting few, if any, challenges for Claire, I think they might become liabilities more than assets.
[ninja_tables id="46813″]
Summary
The Newbies - 74%
Shaun Realizing He Doesn't Know Something & The Other Person Can't Make It Easier On Him - 87%
A Reminder That Deaths Do Matter - 84%
Morgan Likes To Fix People - 83%
The winter finale does present an interesting challenge for Shaun and features Morgan at her best. However, it does lead you to question the long-term plans for the newly introduced characters and whether they will be liabilities or assets?