The Good Doctor: Season 4/ Episode 12 "Teeny Blue Eyes" – Recap/ Review (with Spoilers)
---
Community Rating: 0.00% (0) - No Community Ratings Submitted (Add Yours Below)
---
This post may contain affiliate links and spoilers. Please read our disclosure policy.
---
As Shaun and Lea come to a decision about having a child, another resident exits, Alex and Morgan confront their banter, and we get a patient who might bring you to tears.
---
Director(s)
Rebecca Moline
Writer(s)
Peter Blake, Mark Rozeman
Aired (ABC)
3/22/2021
Newly Noted Characters
Dr. Chambers
Christian Clemenson
This content contains pertinent spoilers. Also, images and text may contain affiliate links, which, if a purchase is made, we'll earn money or products from the company.
Recap
This Thing Between Us – Alex, Morgan
After going back and forth, moving in together, and being fated by the writers, Alex and Morgan finally admit they have feelings for each other. And I'm already hoping this ends quickly once they get their pent-up frustrations out of their system.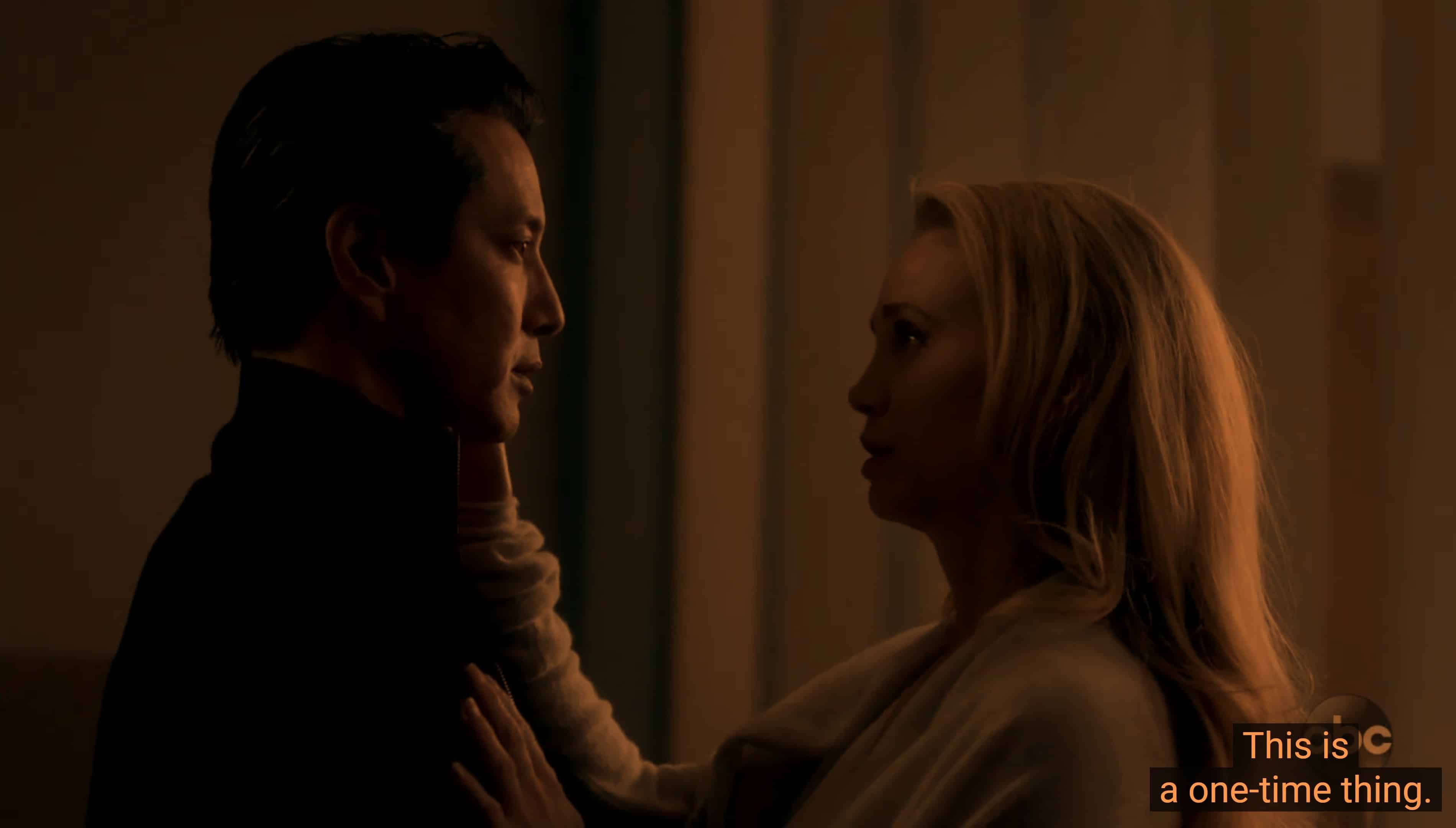 All I Have Is All I Am – Dr. Chambers, Enrique, Claire, Dr. Andrews, Shaun
Of the two patients featured, Dr. Chambers leaves the biggest impression, for he shows and reminds us of a few things. In terms of reminders, due to his prejudice against Shaun being someone with ASD, we're reminded of Shaun's journey to where he is now. Be it going from suction to doing actual surgical procedures, some improvement on his bedside manner, and just gaining social skills that weren't there in season 1.
Yet, alongside the reminder of Shaun's journey, Dr. Chambers shows how some not only feel about people with ASD but the potential of being diagnosed with it. Specifically, Shaun picks up that Dr. Chambers has a lot of similar mannerisms and quirks as he does, so he brings up the idea Dr. Chambers has ASD. This is treated as an insult, that Dr. Andrews has to step in about, which does remind you, as much as Dr. Andrews may have appeared to evolve, it could be that he sees Shaun as an exception. Perhaps similar to how, as a Black man, some may see him as an exception.
However, you know The Good Doctor is a little rough when it comes to the topic of race, hence it being mentioned seldom. But, getting back on point, while Shaun is dealing with Dr. Chambers and a part of him identifying with him, Enrique is dealing with Dr. Chambers being all he doesn't want to be.
You see, Enrique is very comfortable with who he is, but not so much the world around him. But, as both Dr. Chambers and Claire notes, you can't just expect the world to change, and you remain static. Claire had to learn boundaries and step back, Shaun had to develop better communication skills, Dr. Andrews had to modify his approach when speaking to Shaun, rather than use a one method suits all technique. Everyone, either for the job or for their peers, had to change.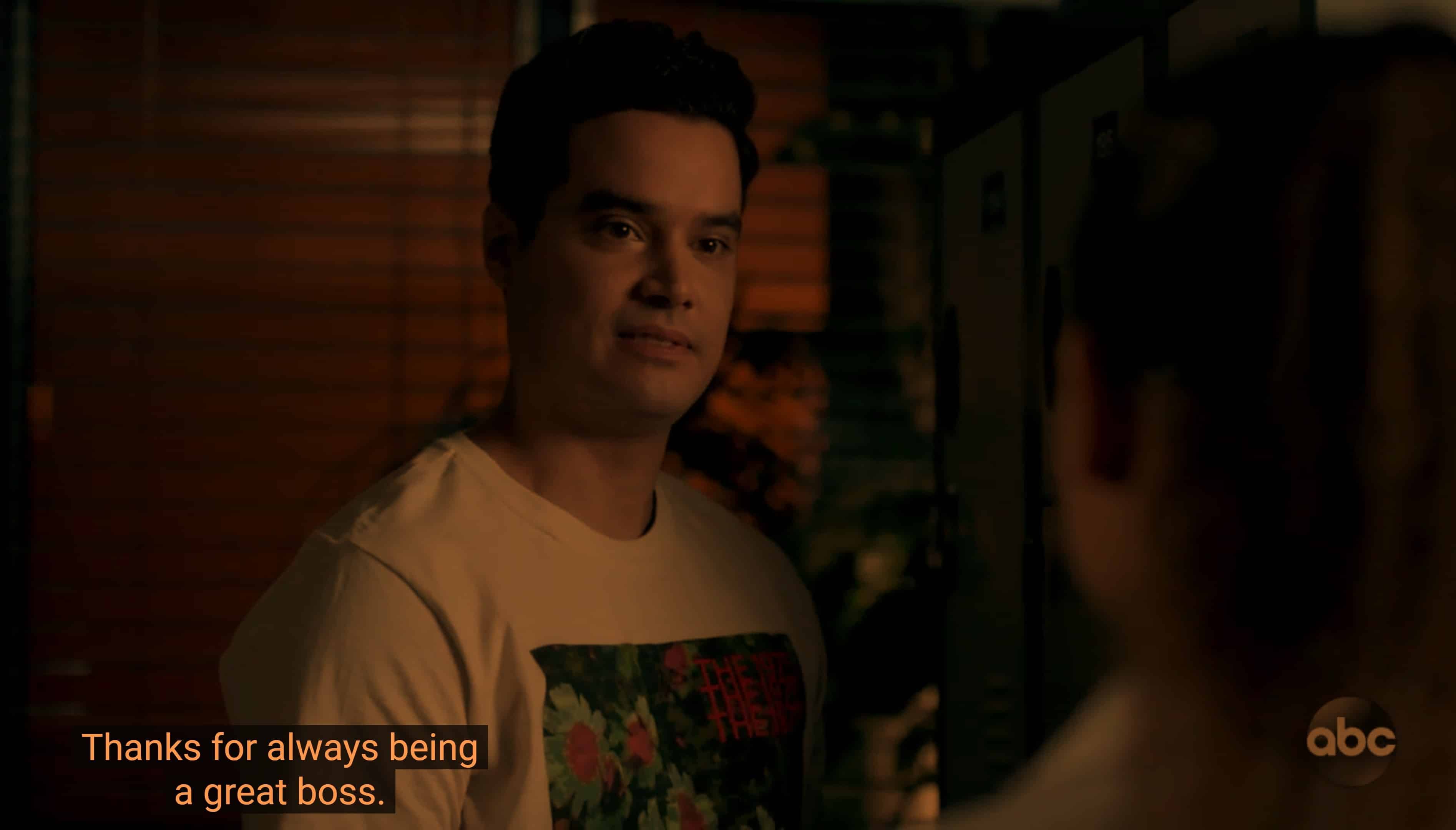 But, for Enrique, whether or not he finds himself having to change at all won't be something we see. Why? Well, he is transferring to John Hopkins, and thus, yet another person Claire got close to is on their way out – the curse continues.
Getting back to Shaun, though, and his interaction with Dr. Chambers, what perhaps sums up why both have this push and pull relationship is because of fear. If you look at Dr. Chambers' life, that potentially could have been Shaun. Someone tolerated for their brilliance, but because of too many fights with nurses, bad bedside manner, and lack of social skills, they had no friends, family, or life outside of work. And as shown in the past, Shaun didn't seem to envision a lot of the life he has now. Be it friends, Lea, or even the potential of becoming a father.
This is why you can see and understand Dr. Chambers' fears. This young man clearly has decent relationships with his co-workers and proves you can have ASD and still have normalcy. Shaun forces Dr. Chambers' to face that, whether diagnosed with ASD or not, his life is solely about work due to his lack of effort. ASD is a potential diagnosis, but he can't use it as a scapegoat, and with him being older and stuck in his ways, it seems Dr. Chambers has settled on the idea that the path he chose, it is what it is.
Though, to present a glimmer of hope, before Dr. Chambers leaves, he does show he could potentially be more than the curmudgeon man we met and is polite as he says his goodbyes.
A Milestone – Claire, Lea, Shaun
Both Shaun and Lea aren't sure about having a kid. Lea's reasonings range from her career, not being mentally ready, to ASD being inheritable, as she talks with Claire about. As for Shaun? Well, it is about the challenge of connecting with the child and the potential of them not having friends or bullied. For it isn't lost on him that he could have a son who becomes just like Dr. Chambers.
Yet, despite going somewhere to get an abortion, it is decided that the pregnancy won't be terminated. Thus, we should expect, likely in season 5, for Shaun to be a father!
Review
Highlights
Dr. Chambers & The Fear of Autism
We're in a burgeoning generation that has learned to accept labels like depression, anxiety, bipolar disorder, and other diagnostics, whether given by a professional or otherwise, aren't the end of the world. Many openly talk about it, put it in their social media bios, and while there might be shame during moments of struggle, the label itself gives them a sense of what's going on, so there isn't as much shame in knowing. When it comes to ASD, you could say it is in the same vein.
Take note, while often these people aren't played by actors with ASD, from the multitude of men and a handful of women, we see more characters representing those on the spectrum. All of which show that being different doesn't mean your life should adhere to ignorant people's limitations.
As seen, despite Shaun not having the best social skills, as Claire noted, he adapted. Yes, often times awkwardly, with questions that made people uncomfortable. However, dealing with short-term discomfort has created long-term gains for Shaun, and while still curt with patients, he rarely comes off tactless.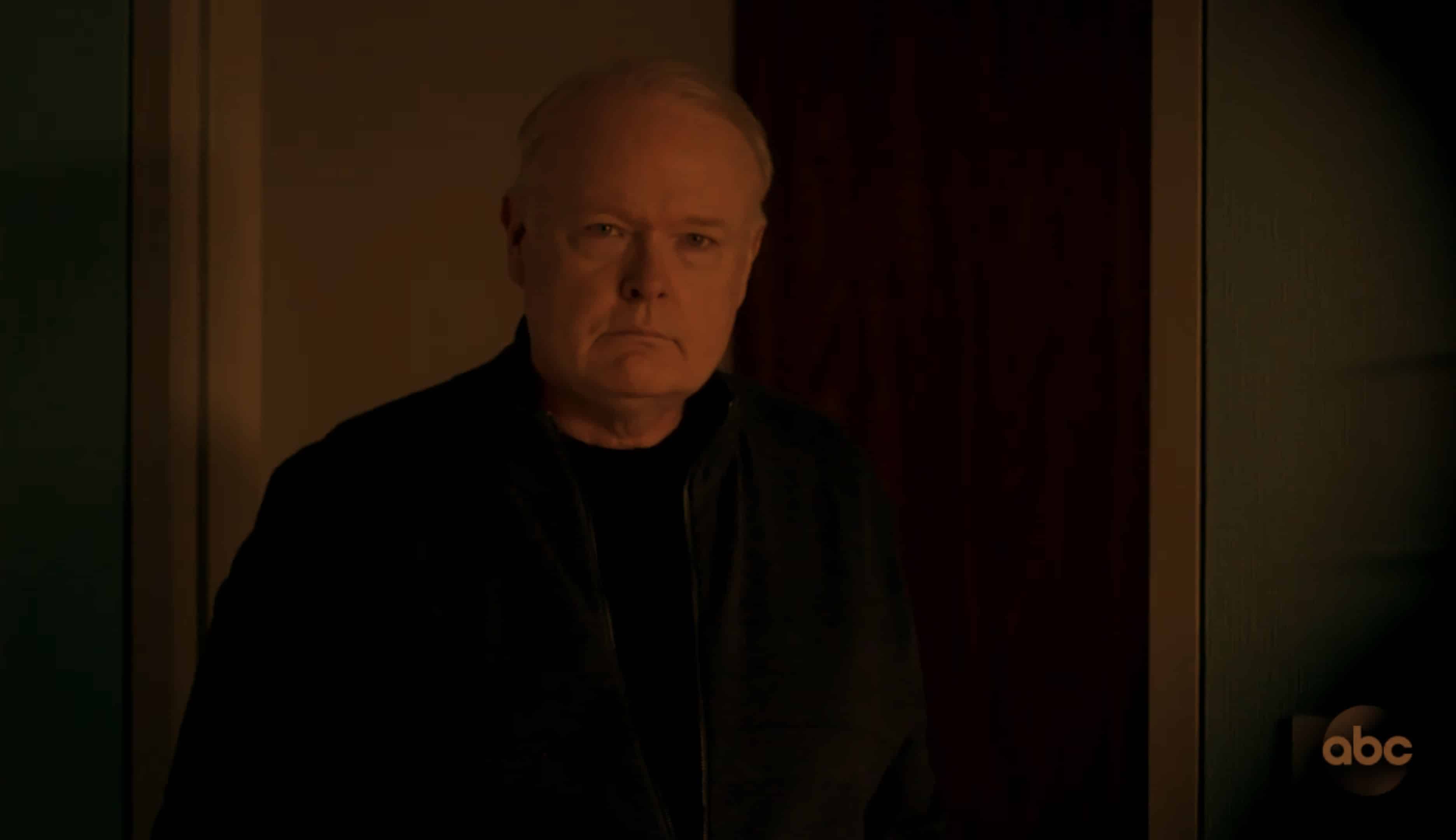 Yet, with Dr. Chambers, we're reminded of why many formerly hid or refused to get diagnosed. Between what society would think and the prejudice you have internalized, a diagnosis was less of an explanation and more of a limitation. One that sets standards of living and expectations, rather than inform you of where you may need to work harder to develop what you want or need to develop your personal sense of normal.
This is why we probably got teary-eyed for you could easily see, as we were reminded of how Dr. Andrews and Dr. Melendez treated and have seen Shaun, he easily could have become like Dr. Chambers. Easily, Shaun could have foregone changing himself and stuck to his ways and became willing to live in the box people put him in. Maybe eventually getting to do surgeries, but having such a chip on his shoulder, expecting the worst from people, he doubled down on his knowledge to compensate for all else he brought to the table.
And when you think of the people who have gone undiagnosed with ASD, amongst other things, and now have lives that aren't as full as they could be, it's a bit heartbreaking, isn't it?
Another Resident Bites the Dust
Perhaps it is mean to say getting close to Claire is the kiss of death for any character; however, there is a pattern forming. In the case of Enrique, it seemed between mentorship or a relationship, something could have blossomed between him and Claire. Though that storyline seemingly fell to the waste side, and now Enrique is leaving the show.
Now, we'll admit we're not really saddened by this loss since Enrique didn't bring much to the table. Yes, he brought a different attitude to medicine, but beyond not dressing like most doctors do, what else was there? He didn't have Jordan's backstory or her morals that conflict with her work. Also, unlike Asher, there wasn't this draw or mysteriousness that makes you want to learn more. Enrique just came off like the rebel without a cause, and the Claire relationship was similar to Alex's with Morgan – it may have given the character a tether to the show but didn't make them more essential.
Shade towards Alex aside, Enrique's departure does make me wonder what will be done now with Asher and Jordan in the future? We haven't really heard about how many residents the school may keep, nor even, when it comes to Shaun's group, any of them being hired either. So should we expect replacements for those who left, or are the writers whittling down things until they have just enough new blood to make things interesting but not take away from the series regulars?
Shaun Is Going To Be A Father!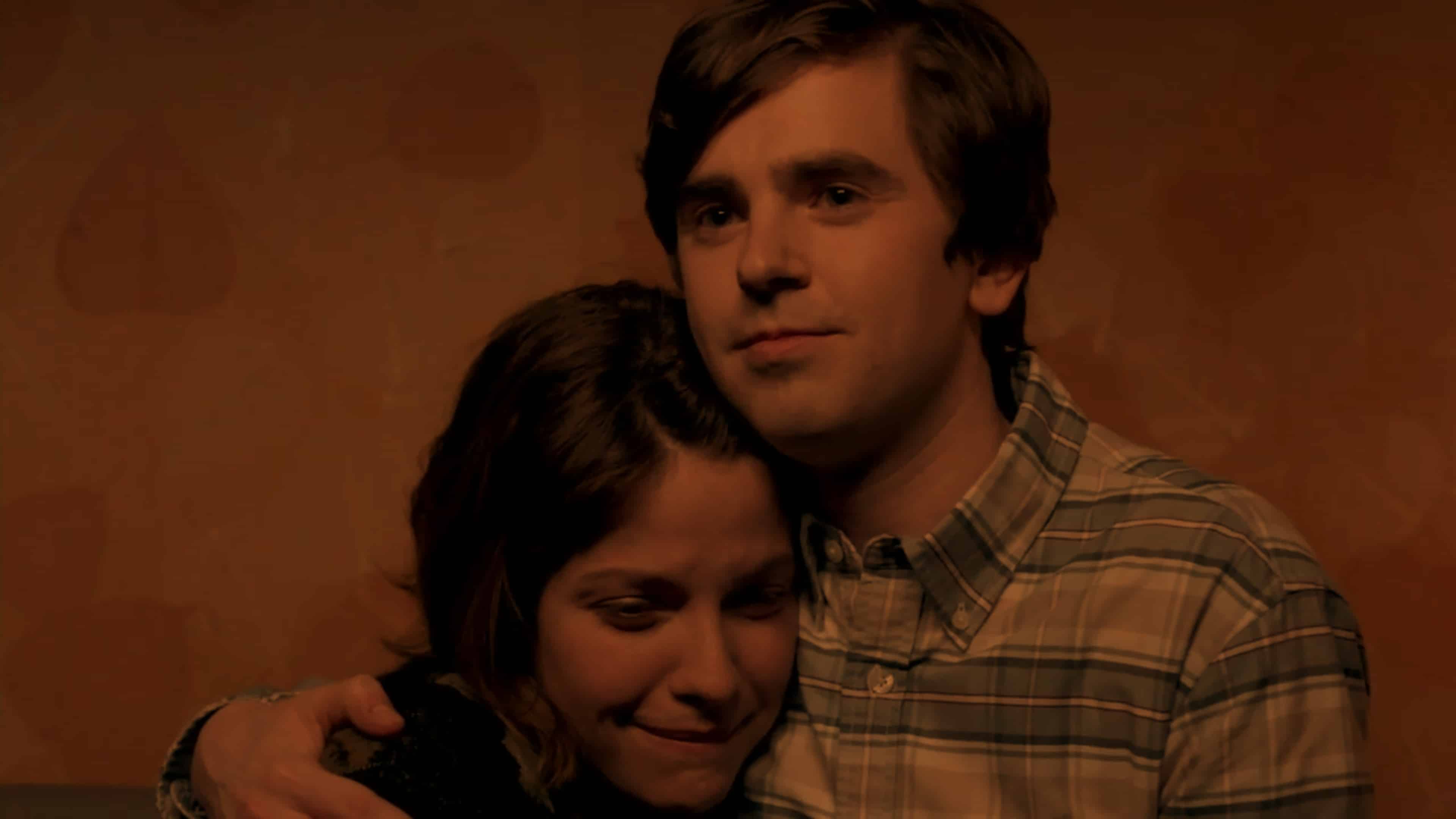 While we won't likely get to see Shaun as a dad until season 5, this is a major development for the show! One that probably will bring much more life to it than bringing in a handful of new characters. For just how Shaun evolves, Lea, Dr. Glassman, and everyone else on the show, it could be just what The Good Doctor needs.
Low Point
Alex & Morgan
I'm sorry, but I really don't see it. While Morgan has found a rhythm with nearly every character, to the point of being surprised she wasn't an original cast member, Dr. Park remains an outlier. And just something about the kiss, the confession, all of it, seems like an act of desperation despite spending most of the season building up these two growing closer and having moments they've hung out in past seasons.
But, as shown with Dr. Glassman and Debbie, as well as many of the residents introduced early this season, The Good Doctor doesn't seem to stick with storylines and characters that don't work. Well, at least it seems when it comes to storylines and characters we find lackluster, they don't seem to last.
[amazon bestseller="The Good Doctor" items="3″]
[ninja_tables id="46813″]
Summary
Dr. Chambers & The Fear of Autism - 85%
Another Resident Bites the Dust - 83%
Alex & Morgan - 67%
Shaun Is Going To Be A Father! - 88%
With a baby on the way, a character's exit, and a new relationship, The Good Doctor is finding ways to keep things interesting.