The Good Doctor: Season 4/ Episode 11 "We're All Crazy Sometimes" – Recap/ Review (with Spoilers)
As Clair and Asher share a moment and Morgan and Alex, Lea eclipses them all as she and Shaun make you glad this isn't the season finale.
---
| | |
| --- | --- |
| Director(s) | Mike Listo |
| Writer(s) | David Hoselton, David Renaud |
| Aired (ABC) | 3/8/2021 |
This content contains pertinent spoilers. Also, images and text may contain affiliate links, which, if a purchase is made, we'll earn money or products from the company.
Recap
Chasing A Thrill – Dr. Glassman, Dr. Andrews
With taking on a risky patient that 9 neurosurgeons denied treatment, Dr. Andrews questions why Dr. Glassman feels the need to take on such a risk? His theory? A thrill. After having cancer, Dr. Glassman has become impulsive, and Dr. Andrews thinks Dr. Glassman lacks excitement and feels empty, hence looking for challenges that could lead to someone getting killed.
Now, is Dr. Andrews wrong? Not necessarily. When it comes to the patient, who is ready to back away from the surgery, Dr. Glassman's pep talk can be seen as manipulation so the surgery can happen. And mind you, the surgery ends up a success, but it nearly became a trainwreck due to complications. Which, as we are used to with The Good Doctor, thanks to an obscure procedure being remembered, things end up okay. But, it seemed Dr. Glassman would have had to face Dr. Andrews was right for a moment.
The Challenge Of Letting Go – Morgan, Alex, Asher, Claire
For Asher and Claire, issues regarding their mothers emerge as they share Glassman's patient, who longs for normalcy and has a bit of fear he may not get it, despite the surgery. This triggers Claire and Asher, who fear their own return, or some form of normalcy, if they choose to address their relationships with their mother.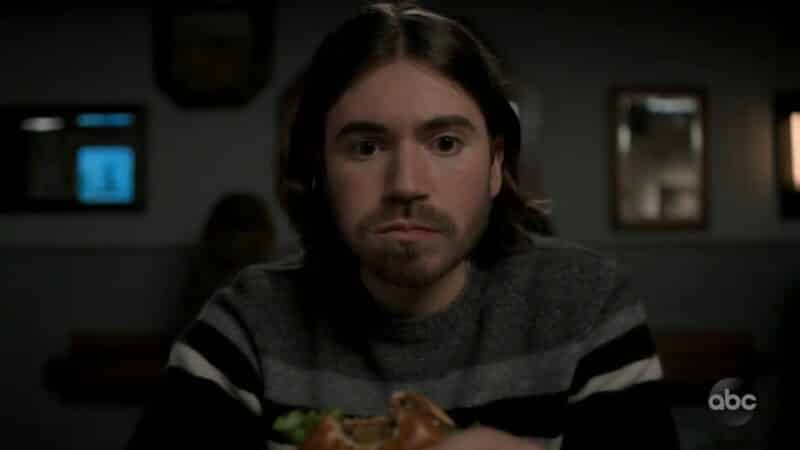 When it comes to Asher, it is something simple like fearing further cutting himself off from his mother by eating a non-kosher cheeseburger. As for Claire? It's about picking up a guitar and singing. Yet, despite these fears, with Glassman's patient's success, they find themselves pushing to address what scares them head-on. Thus, Asher has a cheeseburger, and Claire not only picks up her guitar and sings but does it for an audience!
As for Morgan and Alex? Well, with Morgan struggling with a patient who has a dying wife and Alex being passed over for Glassman's patient, both are in a rut. Yet, with supporting one another through it, so it seems they both might be letting go of this bickering sibling-like friendship and may see something more there.
I Just Need To Know You Support Me – Lea, Shaun
Despite the high of saving the hospital nearly 2 million dollars and Shaun advocating for her to get a raise, the support Lea wants comes in the form of him helping when her car gets towed. Unfortunately, Shaun isn't able to give that, and this causes discord between the two. Thus leading to Shaun looking for advice and taking note of his and Morgan's patient, whose husband waited 10 years to reunite with her in a conscious mindset.
Now, this isn't to say Shaun learns his lesson and pulls a 180 and supports Lea, who threatens the tower with a multitude of bad reviews. However, while he pays the fine, he does present the idea that he can be in Lea's corner when she needs him to be.
Hence her feeling comfortable with revealing she is pregnant to Shaun.
Things To Note | Question(s) Left Unanswered
Whatever happened to all the nurses? While never a big role on The Good Doctor, they off and on seem to become a bit more prominent before tapering off.
Out of curiosity, did Shaun get Lea pregnant due to not using a condom properly or not using a condom at all?
Collected Quote(s) & .Gifs
We're all crazy sometimes. Just takes the right motivation.
— Jordan
Review
Highlights
LEA IS PREGNANT?!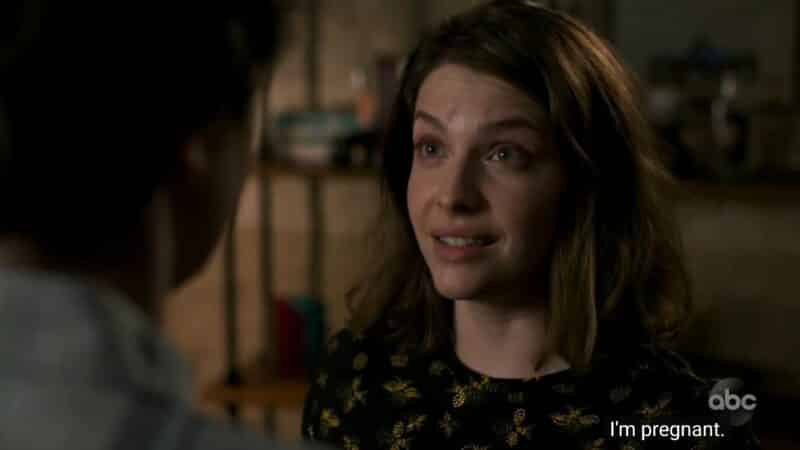 You want to shake things up? Announce a pregnancy and make it complicated. Which it seems The Good Doctor is doing by presenting the idea that, in episode 12, Lea may struggle with the idea of being pregnant, as Shaun seems overjoyed. And honestly, we're quite interested in seeing Shaun as a father and hope, for a touching moment, it is named after Dr. Glassman's daughter. Maybe even have ole Glassy being the godfather.
Claire Healing With Asher Rather Than Enrique
On the one hand, Enrique's absence makes you wonder if anything will happen between him and Claire since Claire's storylines aren't always consistent. On the other hand, since the beginning, Asher has presented himself as one of the more interesting residents, but his potential has been rather untapped. So Claire bonding with him and sharing a moment, it gives you hope.
Granted, the further along in the season we get, the more you're left to question how much we may see any of these residents in season 5. However, in terms of who we may miss the most, Asher holds the #1 spot.
On The Fence
Manipulative Or Not – The Case of Dr. Glassman
Dr. Andrews' criticism was apt. Dr. Glassman has been impulsive to the point of questioning why is he doing this or that? Be it marrying Debbie, returning as hospital president, despite all the headache and politics he didn't seem fond of, or even running a clinic that failed before. Yet, it seems this episode wasn't meant to give us a cut-and-dry answer. Rather, it wanted to address what some fans may feel are appropriate criticisms of Dr. Glassman's storyline and explore what leads a man of Dr. Glassman's age and health to pursue what some may see as the impossible.
Mind you, not always for the best reasons. In our opinion, Dr. Glassman's tough love given to his patient was manipulative, harsh, and self-serving. Yet, we can't lie and say we didn't cry when the patient hugged Dr. Glassman. So maybe, at this point in his life, Dr. Glassman is very much looking for a thrill, just not in the way many of us, and Dr. Andrews, think. After all, Dr. Glassman has proved himself, reached the top of the totem pole. So he has no reason to prove himself at this point, now maybe he just wants a challenge?
Morgan x Alex
Risking sounding offensive, I really do think the sole reason Alex Park remains on The Good Doctor is because the show is a remake of an Asian property, and they don't want Dr. Lim as the sole Asian series regular. Hence Alex continues to exist, despite having a series of rather lackluster storylines. For him being a cop turned doctor, that lost its spark a long time ago. His marriage and being a father? That plot didn't do a damn thing for the character, and as shown by Asher usurping Alex to get a spot on Dr. Glassman's team, the newbies have the potential to make you forget about Alex.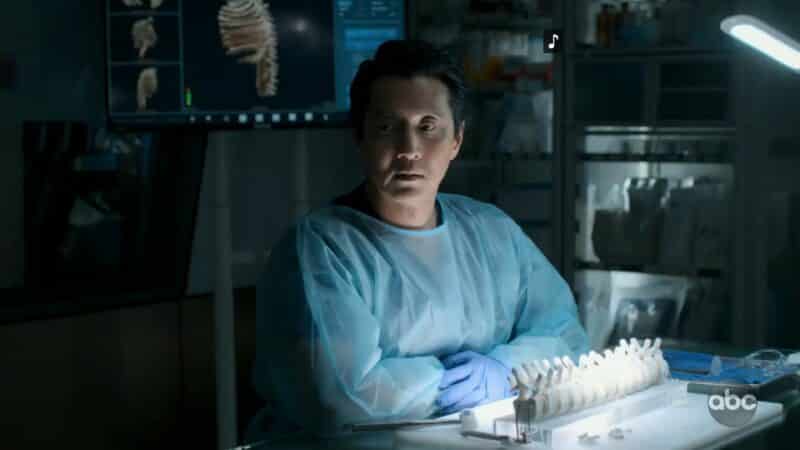 Hence, he was paired with Morgan, who may not be as prominent as she once was but remains a potential scene stealer and one of the most intriguing characters. Yet, I can't say Alex adds anything to that. Yes, they play well together, but it rarely seems like they equally benefit from associating with one another. Like their housing situation, Alex benefits far more than Morgan, yet he makes decent de facto company.
However, this surely can't last forever, right? I understand there is a likelihood of them dating but, while they have enough chemistry for a friendship, I struggle to see them romantic. Though, if we're honest, considering no one but Shaun has a positive dating record on The Good Doctor, it is increasingly hard to imagine anyone in a relationship you're wholly invested in.
[amazon box="B08M48DRK9″]
[ninja_tables id="46813″]
Summary
Morgan x Alex - 72%
Manipulative Or Not – The Case of Dr. Glassman - 76%
Claire Healing With Asher Rather Than Enrique - 83%
LEA IS PREGNANT?! - 87%
With an ending that presents a whole new storyline to explore with Shaun, The Good Doctor shows that it has yet to run out of ideas, even beyond mentioning the most random medical procedures imaginable.