The Good Doctor: Season 4/ Episode 10 "Decrypt" – Recap/ Review (with Spoilers)
One of the residents gets fired, and Lea is put into a position where she asks Dr. Glassman to trust her beyond what could be expected from their complicated relationship.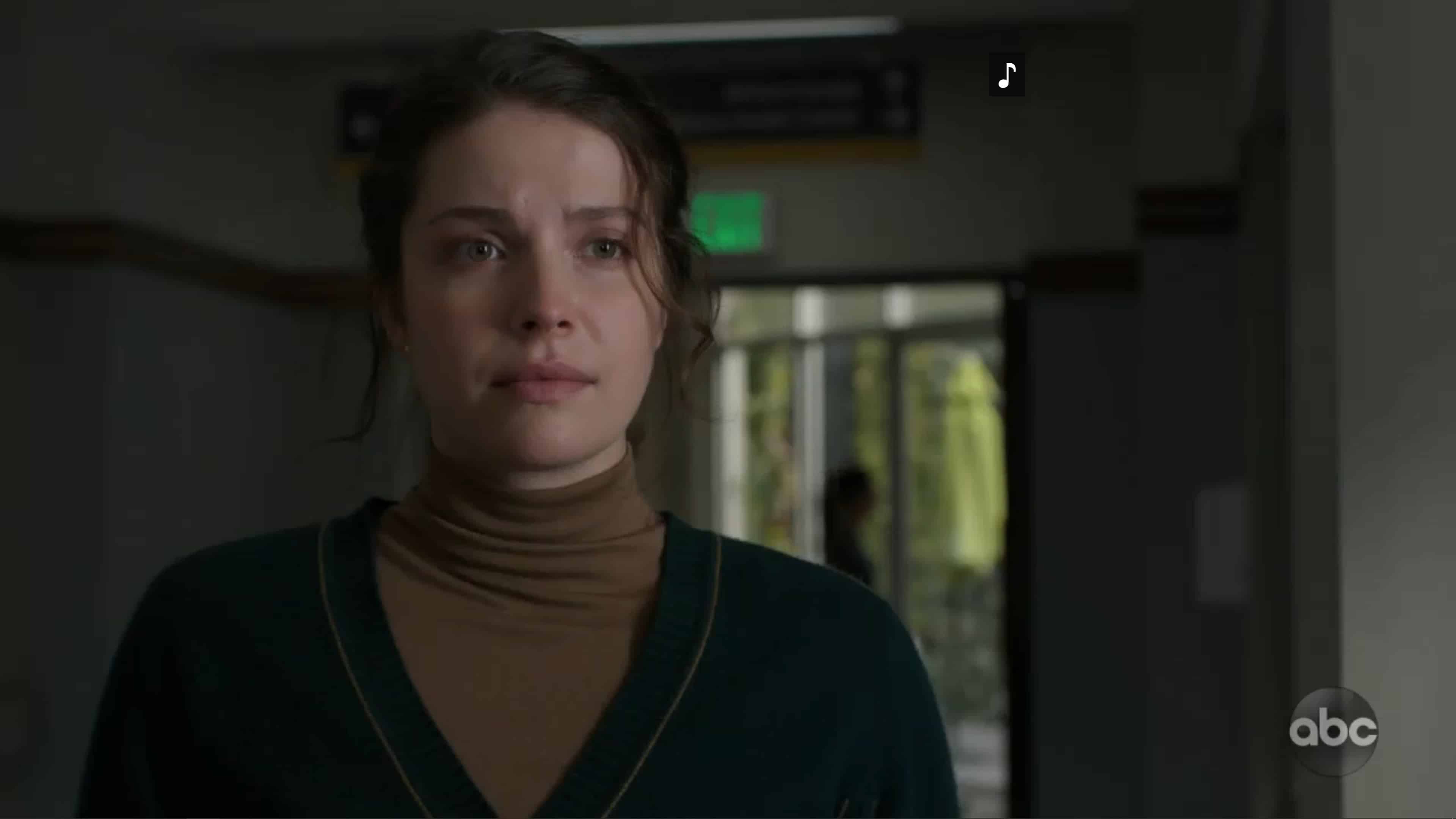 One of the residents gets fired, and Lea is put into a position where she asks Dr. Glassman to trust her beyond what could be expected from their complicated relationship.
---
| | |
| --- | --- |
| Director(s) | Freddie Highmore |
| Writer(s) | Thomas L. Moran, Adam Scott Weissman |
| Aired (ABC) | 2/22/2021 |
This content contains pertinent spoilers. Also, images and text may contain affiliate links, which, if a purchase is made, we'll earn money or products from the company.
Recap
Not All Heroes Use Scalpels – Morgan, Alex, Asher, Jordan
Morgan continues to make the best of a situation that wasn't in her original plans. For as a doctor, and patient advocate, with a network of surgeons, she knows who is the best, who is willing to go the extra mile, and with the help of Alex, Asher, and Jordan, she finds a way to get one person to give up their kidney and another to give up some of their liver. All through this convoluted process that makes it seem, while Dr. Glassman and Morgan may not talk about her future in the hospital, she may have the knack for administration beyond her current job.
No Longer Living Life Based On Someone Else's Ideas – Olivia, Claire, Dr. Lim, Dr. Andrews
For nearly her whole life, Olivia, to appease members of her family, stuck to the path they chose for her based on what they saw as her aptitude. The problem is, she fell out of love with medicine a long time ago, and when she found an out, she took it.
How? Well, a patient named Cort Graham (Kurt Yaeger) comes to the hospital, and he is a high-profile patient. Not high profile enough to get a fancy room and be courted for donations, but big enough that there is a certain amount of privacy that is supposed to be considered. So when he reveals, unlike what he got famous for, that he isn't this marathon runner who beat cancer, this is a shock to Claire and makes her apprehensive about treating him.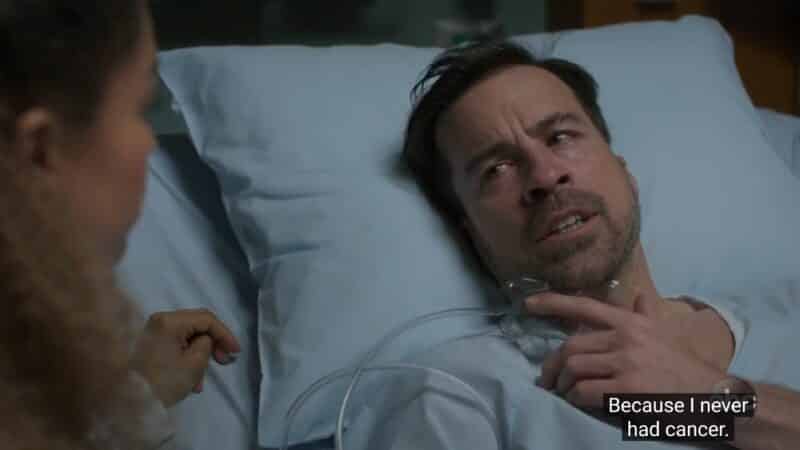 Thus, when it is leaked to the press that Cort lied, Dr. Lim already has her sights on Claire and, pending an investigation, is all but ready to fire her. However, with seeing an out and not wanting Claire and Dr. Lim to ruin what makes the department great, Olivia throws herself to the wolves to save Claire's job and end her career.
But here is the kicker, Olivia told Dr. Andrews about Cort's lie, and he is the true leaker. For with him believing no one would trace things back to him, he thought it would be safe to reveal what he knew. However, in the end, he gave Olivia what she needed more than an opportunity at the hospital and any leg up he ever gave her – a means to get back her life and figure out who Olivia is without all the ideas other people have for her.
Lea Saves The Day – Lea, Shaun, Dr. Glassman
Lea's role as the IT director has been downplayed for most of the show, outside of Dr. Glassman asking a question or two. Hence why, when there is a major data breach, Dr. Glassman goes back and forth between letting Lea do what she was hired to do and just paying a random. For on top of underestimating Lea, there is just a lack of knowledge when it comes to tech. Though one could submit, like what we've seen Claire and Dr. Lim go through in their careers, Lea gives a taste of how women deal with other male-dominated professions in her world. For with, according to Recruiting Innovation, around 25% of people in computer-based jobs being women, 14% in engineering, they are very underrepresented in that field.
Thus, when it comes to the insurance adjuster and Dr. Glassman, each comment, lack of faith, and undermining action frustrates Lea more and more. It even makes her snap at Shaun a bit and leads to her believing he doesn't respect her or what she does either. The truth? He just doesn't know much about what she does, what's appropriate, and what's not. After all, Shaun's whole life is medicine, and how the machine works isn't as important to him as it doing what he needs to do a procedure.
But in the end, Lea does triumph and saves the hospital nearly $2 million, and you could even say she earns a newfound respect from Dr. Glassman. I'd even throw in, between getting Dr. Glassman's approval and Shaun supporting her, once he had an idea of what he should say, it might have healed her a bit. After all, you saw Lea's relationship with her parents – clearly finding love and validation, the way she needed it, wasn't easy. So to get that from a curmudgeon boss and boyfriend who is always honest and clear-cut with you? It's a good feeling.
Things To Note | Question(s) Left Unanswered
Who were the two people playing poker with Dr. Glassman and Lea?
Collected Quote(s) & .Gifs
You didn't let me down, you confused me.
— Dr. Andrews
Review
---
Community Rating:
---
Highlights
Olivia's Exit
Did Olivia have potential? Yes. She opened the door to learning more about Dr. Andrews, would have been the perfect mentee for Claire due to some of their similarities, and more. However, with a rather large amount of residents, with stronger personalities, quirks that raised an eyebrow, and storylines that allowed them to exist without a crutch, Olivia was the weakest link. So her leaving is bittersweet yet necessary. I dare say, it wouldn't be terrible if others left as well for as much as, with Olivia, they show potential, not many are getting to live up to that.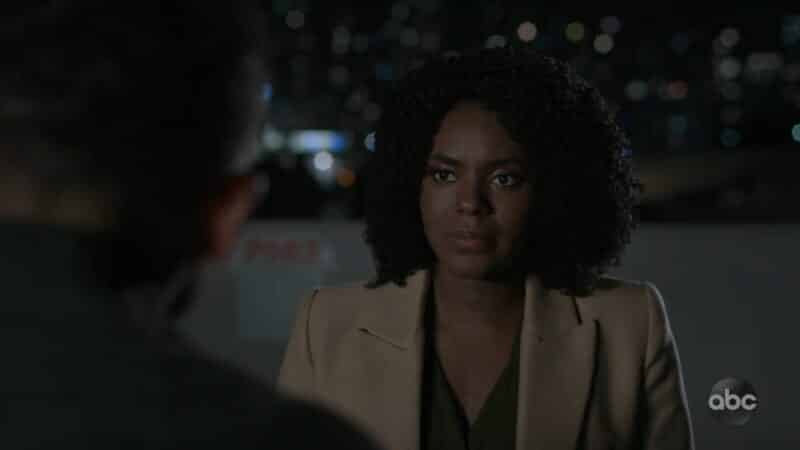 Everything About Lea
Lea has really come into her own this season and stepped out of the role of being a love interest or catalyst for growth in Shaun's life. We've met her parents, were told she was married, and rather than just being told about the life she has, when not in Shaun's proximity, we got to see it first hand. This episode is no different since it exposed us to her professional life as not just Lea, but also a woman in tech and good with her hands.
For as much as you could say Dr. Glassman didn't mean to come off sexist or present a form of ageism, he did. You could even say he gaslit her for making it seem she was overreacting. But lest we forget, Dr. Glassman, while a good person, he can be ignorant, arrogant, and even a tad controlling. Hence why Shaun had to hit him back in the day.
Yet, Lea's relationship with Glassman is different than Glassman with Shaun since he doesn't hate her but doesn't understand her. Like Shaun, Glassman can be very tunnel vision, and what he knows, he knows well and can both do the thing and explain it. However, when it comes to stuff he doesn't know, you recognize it makes him feel vulnerable, not as intelligent as he often feels, and so he can be a little gruff.
Getting this back to focusing on Lea, through Glassman's actions, Shaun, and the adjuster, you get a taste of what it is like to be a woman in tech. Be it the unseen assumption that a man has your job, to expectations being lowered since you are a woman. Add in the need to be on defense, after years of undermining and disrespect, it makes it seem any and every slight should be considered an attack, even if, like in Shaun's case, it is more about ignorance than malice.
All of this pushes you to understand why Lea, just in general, seems to have to have this smile that requires effort. Why she can sometimes make Glassman uncomfortable, yet also why Shaun loves her. Because of the career path she chose, she has to be strong, despite very few pushing her forward, and in finding that strength, she also found audacity.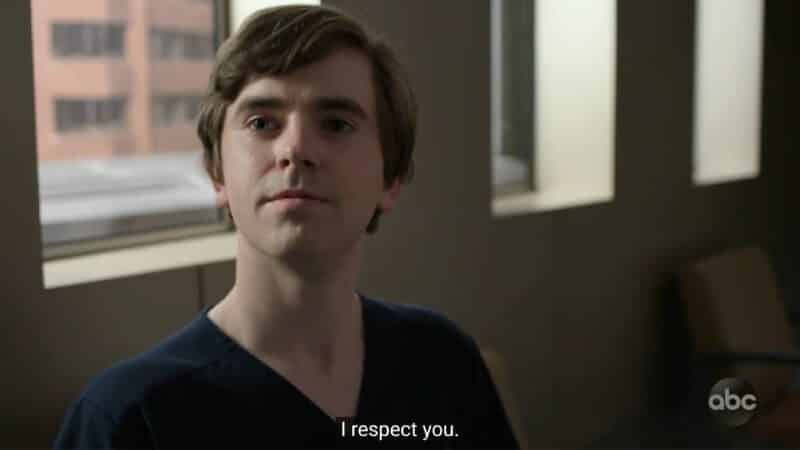 Which for Shaun seems joyous for while Lea does sometimes play down how she feels about things said or done, generally speaking, she tries to be as straightforward as Shaun is. Making it so, because of what she went through and getting a taste of that in this episode, you can see why she loves Shaun's honesty and why they are a better match than I probably ever gave them credit for.
[amazon box="B08M48CGQ1″]
[ninja_tables id="46813″]
Summary
---
Community Rating:
---
Everything About Lea - 86%
Olivia's Exit - 83%
In an episode mainly focused on Lea, we get to see more beyond how Shaun views her and, alongside getting to see Lea as an individual, Olivia pushes to reclaim her own individuality, even at the cost of her career.
---
Follow, Like, and Subscribe
Community Rating: 0.00% (0) - No Community Ratings Submitted (Add Yours Below)