The First Lady: Season 1/ Episode 3 "Please Allow Me" – Recap/ Review
Before they were first ladies, they were simply independent women and not necessarily looking for a beau. Yet, then these wonderful men walked into their lives.
---
Aired (Showtime)
5/1/2022
Directed By
Susanne Bier
Written By
Jennifer Westfeldt, Hunt Baldwin, Aaron Cooley, Yolonda E. Lawrence
Introduced This Episode
Eleanor (1900)
Eliza Scanlen
Franklin (1900)
Charlie Plummer
Teddy
Jeremy Bobb
Michelle (1987)
Jayme Lawson
Barack (1987)
Julian De Niro
Fraser
Michael Potts
Marian
Regina Taylor
Betty (1947)
Kristine Froseth
Jerry (1947)
Jack Picking
This content contains pertinent spoilers.
Recap
Eleanor – Eleanor, Teddy, Franklin
Unlike the other First Ladies, Eleanor's storyline isn't about how Franklin wooed her, and she fell in love. Mostly it focuses on her going to school abroad, learning about sex, and how her mentor was a lesbian. Then she returns home for her debut, to which Teddy seems to play her father figure for the event. There she meets Franklin, but, with Eleanor forced into a state of insecurity because of her mother, she sees herself as too plain to dance with her cousin, 5x removed.
Yet, despite their initial encounter as adults not going well, the next thing we know, they are getting married. Now, whether this was arranged or by choice, who knows? The episode focuses far more on the other ladies.
Michelle – Michelle, Barack, Fraser, Marian
Fresh from college, Michelle returns to Chicago, where it is becoming clear her father is only getting worse. With seeing that, Michelle wishes to use her money from her job to help her dad, but he is far too proud to let his daughter do such a thing. So, she monitors, works, and enjoys her family while she can, and then here comes Barack. He's late on his first day, but she can see his charm, and being an educated, light-skinned Black man with a verbose vocabulary and Harvard background, he impressed the partners.
Though, she would be remiss to say she wasn't impressed too. If not seduced by his charm and activism. Add in they had good banter, and he got along with her parents? Including her dad, before he died, and it made marriage an easy decision.
Betty – Betty, Jerry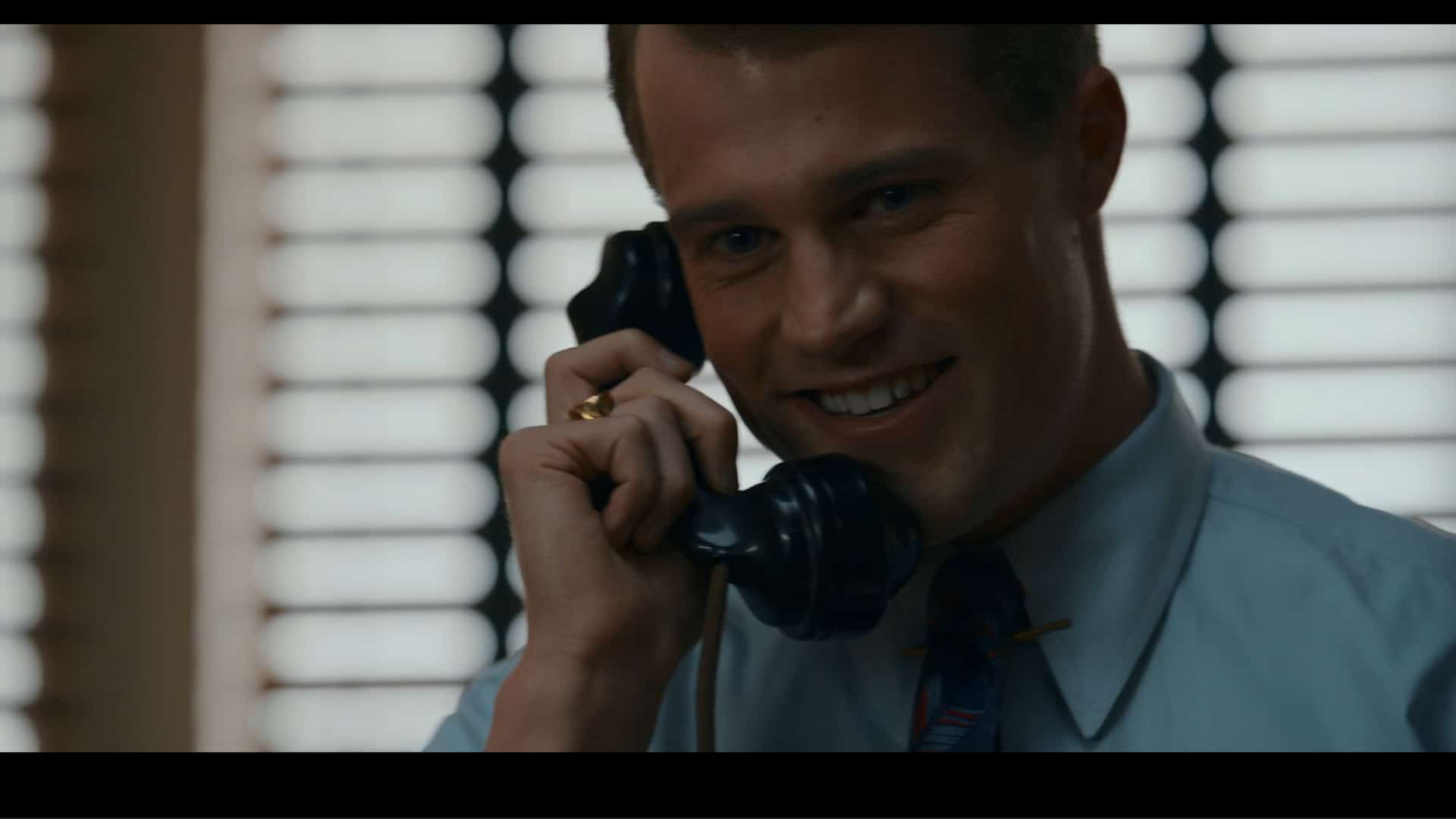 While the other ladies were lucky enough to get marriage right the first time around, Betty? Not so much. Her first husband was an act of rebellion that didn't work out, and Jerry? Well, timing was a bit of an issue with them at first. She was married still when he first approached her, and once divorced, he often was too busy to take her calls.
 Now, this isn't to say Betty wasn't busy as well. Though we've mostly seen her as a housewife, she worked retail and even lived on her own before getting married to Jerry. But, there was a certain bliss in dating someone for love and not to stick it to your parents. Hence she accepted Jerry's proposal on his first attempt.
Things To Note
Question(s) Left Unanswered
So, did no one notice they got the dates messed up when it comes to when Barack and Michelle met and when they had a date? The show says they met in 1989, yet then shows them going on a date in 1987
What Could Happen Next
With seeing how the two people fell in love, troubles during the campaign, and early parts of the presidency, it seems marital woes are up next. Be it because of infidelity, clash in beliefs, or personal demons.
Review
Highlights
Betty & Michelle's Romance
We love a good romance, and what is delivered for Betty and Michelle is just that. Two women, not necessarily looking for a husband or anything but progress in their independent lives, when someone comes in and proves themselves to be a nice addition to their life. There is no push for them to take over, be some knight in shining armor, but rather a partner. And with that, love comes easy, and while not necessarily quick, a solid foundation is made, which allows for all we see when we just ahead many decades.
Low Points
We Barely Saw Eleanor Get Courted By Franklin
Granted, they are fifth cousins, which makes it weird, but at the same time, you have to go back to their great-great-great-great grandparent to find a relation, and at that point, it still is weird, but I'm sure in both high society and rural areas, with so little diversity, it was far more normal then, so we'll give it a pass.
However, we won't forgive that things went from Eleanor's debut, where they met and had a small chat, and then the next thing we see is their wedding day. That was upsetting since we saw Betty get to end a relationship and have a career before getting with Gerald Ford. The same goes for Michelle. Heck, with Michelle, we even got to see her connection with her folks more.
So why is it Eleanor's whole love affair with Franklin got skipped is beyond me.
[ninja_tables id="46704″]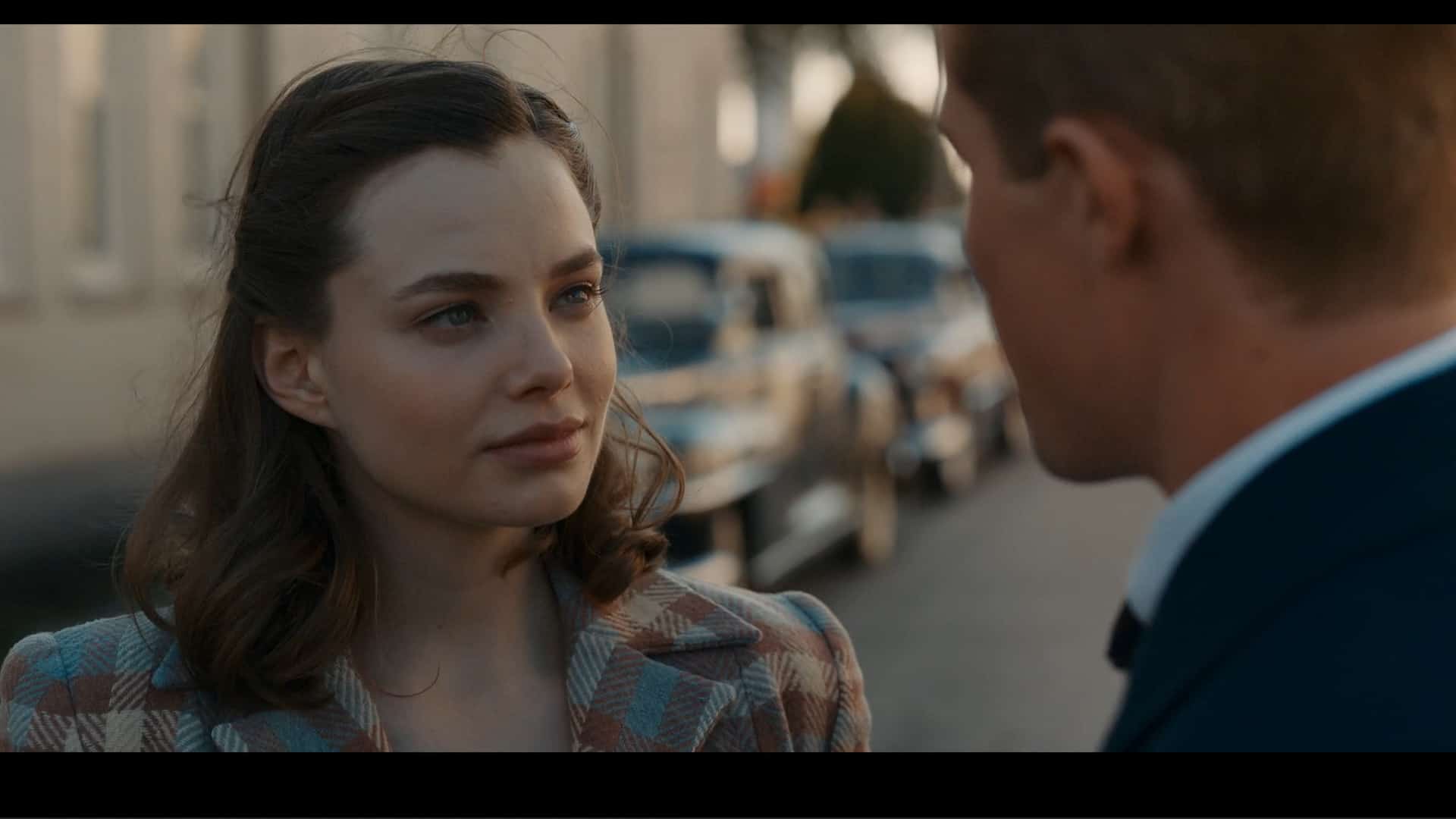 The First Lady: Season 1/ Episode 3 "Please Allow Me" – Recap/ Review
Overall
Seemingly to take Eleanor's story down a notch, they have her not follow suit. But, despite the slight, "Please Allow Me" is a wonderful introduction to how the Presidents and First Ladies met and fell in love.
Highlights
Betty & Michelle's Romance
Disputable
We Barely Saw Eleanor Get Courted By Franklin
Related Topics:
Aaron Cooley
,
Charlie Plummer
,
Eliza Scanlen
,
Hunt Baldwin
,
Jack Picking
,
Jayme Lawson
,
Jennifer Westfeldt
,
Jeremy Bobb
,
Julian De Niro
,
Kristine Froseth
,
Michael Potts
,
Regina Taylor
,
Showtime
,
Susanne Bier
,
The First Lady
,
The First Lady: Season 1
,
Yolonda E. Lawrence