The First Lady: Season 1/ Episode 2 "Voices Carry" – Recap/ Review (with Spoilers)
As each First Lady enters the White House, they find themselves being managed and downplayed, despite how necessary to their husbands they are.
As each First Lady enters the White House, they find themselves being managed and downplayed, despite how necessary to their husbands they are.
---
Aired
4/24/2022
Network
Showtime
Directed By
Susanne Bier
Written By
Aaron Cooley, Cathy Schulman, Ellen Fairey, Abby Ajayi
Introduced This Episode
Dick Cheney
Rhys Wakefield
Donald Rumsfeld
Derek Cecil
Debbie Winthrop
Grace McLean
Gwen
Jo Firestone
Mel
Donna Lynne Champlin
Rahm Emanuel
Michael Aronov
Susan
Kate Mulgrew
Lorena "Hick" Hickok
Lily Rabe
Malvina "Tommy" Thompson
Clea DuVall
Valerie Jarrett
Gloria Reuben
Nancy Howe
Judy Greer
Louis Howe
Jacie Earle Haley
Recap
Betty Ford – Betty, Gerald, Dick, Donald, Debbie, Nancy
Can you imagine, within a year, your husband is a top man in the House of Representatives, then Vice President, and then President? Going by Wikipedia (I know, but the information is just quicker to find there), Ford became VP on 12/6/1973 and President on 8/9/1974. Imagine how much of a whirlwind that was for a woman who thought her husband was going to retire soon?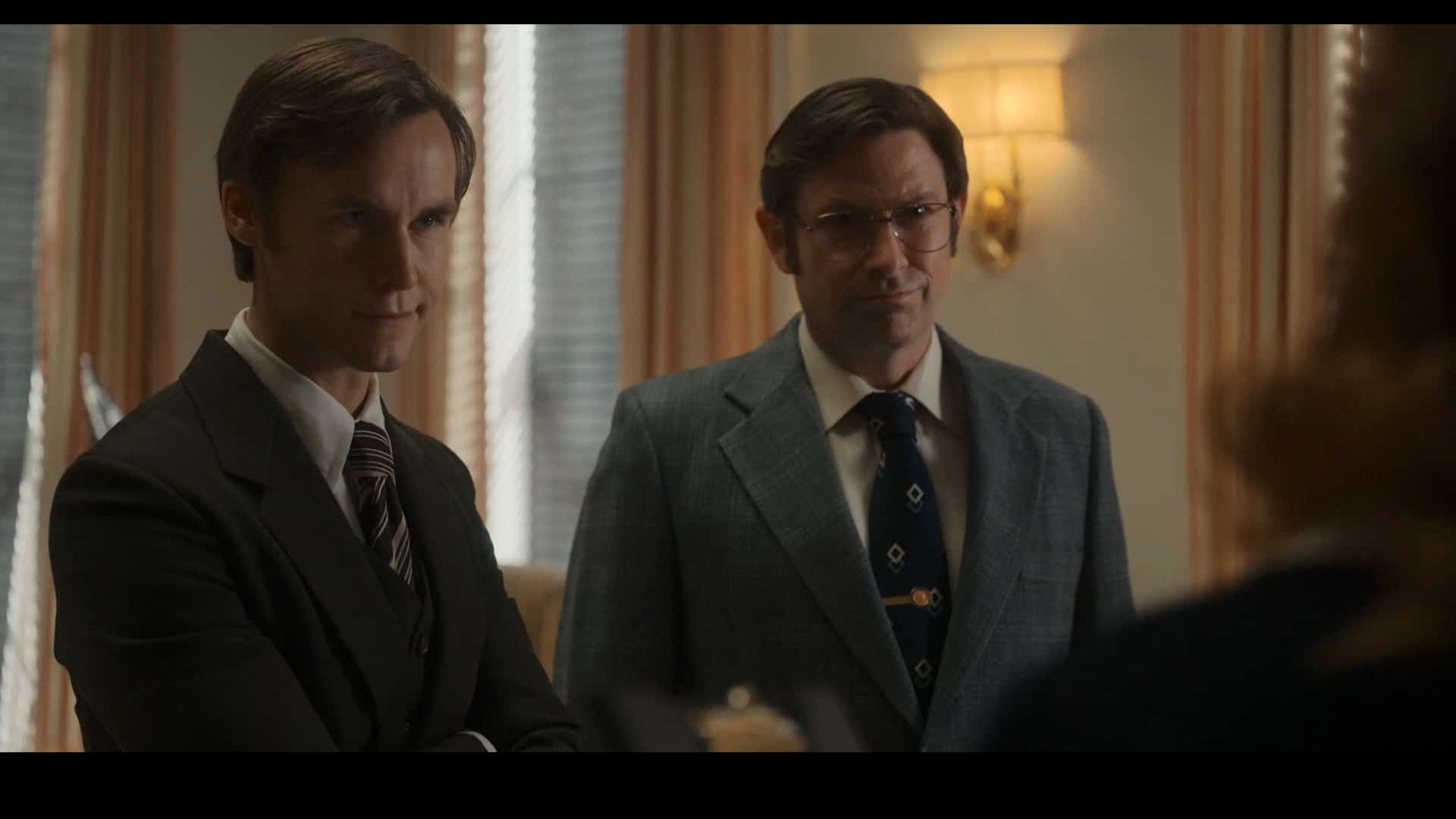 But Betty endured. Which seemingly was how some in Ford's administration, especially those who stayed after Nixon's, felt about her. Though, you'll notice a pattern here. Men, in this case, Dick Cheney and Donald Rumsfeld, finding women like Debbie to be their eyes and ears. After all, they want to manage the First Lady, but without having to worry about pushing too much leading her to use her powers as the President's wife.
However, as many men who don't understand each wife is just as much elected as their husbands, Betty doesn't let people who lack a certain electability themselves run her life. But they almost did get her. Debbie, a holdover of Pat Nixon's time as the first lady, almost got Betty to do as Cheney and Rumsfeld wanted, to make Betty smaller and less of a potential liability, but then Betty saw a familiar face in Nancy. Someone who not only helped Betty see her importance in handling State dinners and other social affairs but also viewers as well.
Michelle Obama –  Michelle, Barack, Gwen, Mel, Rahm, Susan, Valerie
While having a spouse is an unspoken requirement for any presidential candidate, Michelle Obama is treated as one of the most vocal and utilized during the campaign. Because of this, it is only natural that she, like Eleanor Roosevelt, who was instrumental in her husband getting elected, thought they would get a position worthy of their talents and resume. However, that doesn't end up being the case.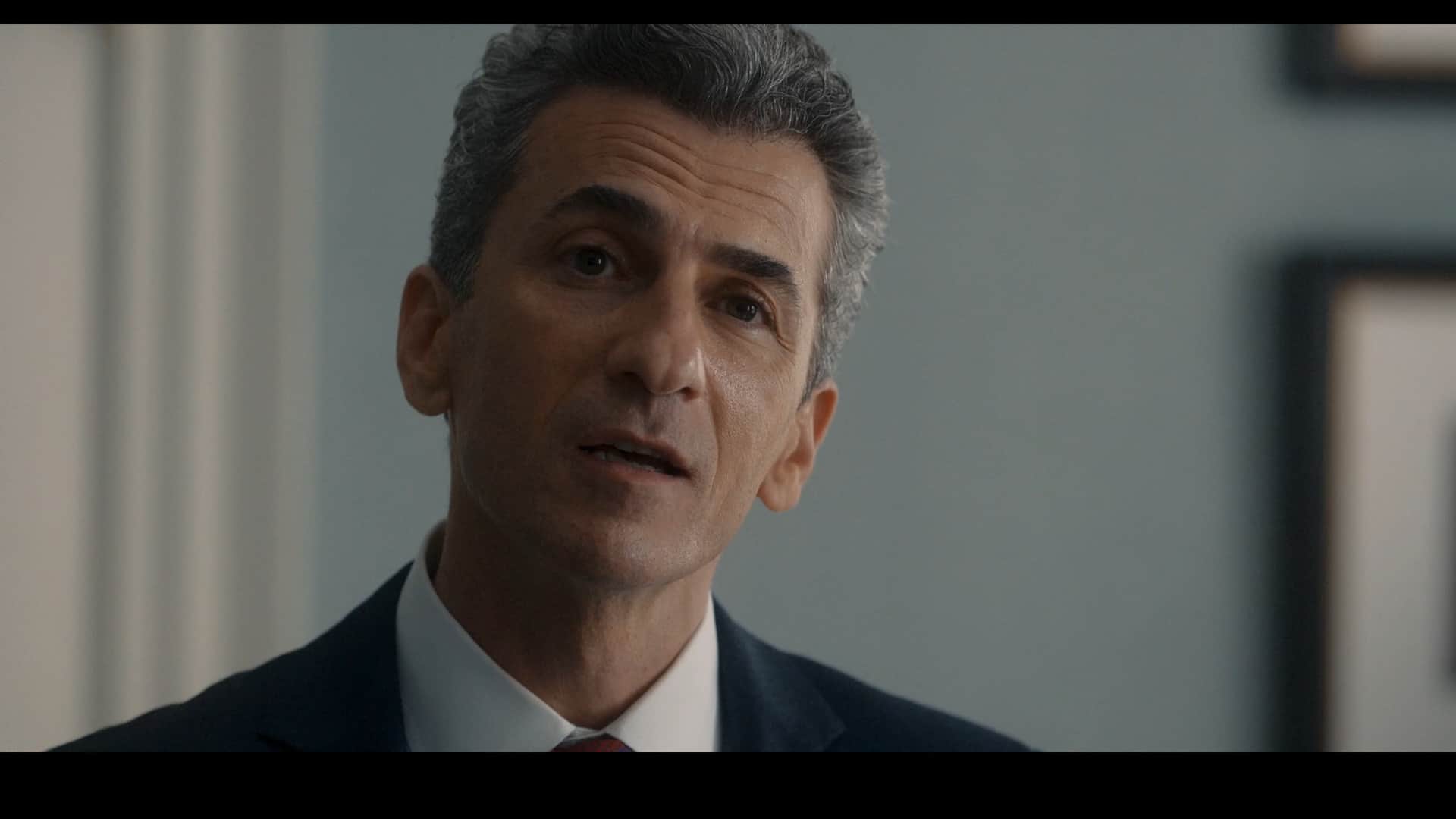 Through his version of Debbie, Gwen, Rahm Emanuel tries to turn a woman who is an accomplished lawyer, with a health care background, into a gardener and model. This doesn't sit well with Michelle, but rather than making the best of the situation at hand, as Betty did, Michelle went to the man trying to control her and pushed back. Thus leading to her getting rid of the middle person, Gwen, and installing Susan, from when she worked at a Chicago Hospital, and making sure her person throughout the campaign, Mel, was also there.
Sadly, these changes didn't solve all of Michelle's issues since Barack, who we can't forget, wasn't necessarily a career politician at the time, still relied heavily on Rahm. Also, while Gwen was gone, Valerie Jarrett seemingly stepped in to cool Michelle's heels.
Eleanor Roosevelt – Eleanor, Franklin, Louis, Hick, Malvina
Most First Ladies don't come from stock in which The White House is a familiar place they would play in as a child or visit like a second home. That can't be said for Eleanor, and she shows a balance between knowing The White House itself and the power of the role she can and plans to play. Hence her finding slave quarters adjacent to the Master bedroom and shocking transition team members.
Also, being a woman who knows her husband can seem elitist and untouchable due to his position, she goes to the bread lines, touches people, talks to them, and while she may seem out of touch, she at least makes an effort. Which, for those she speaks with, is everything. However, as she notes to a reporter name Hick, the role isn't necessarily fulfilling.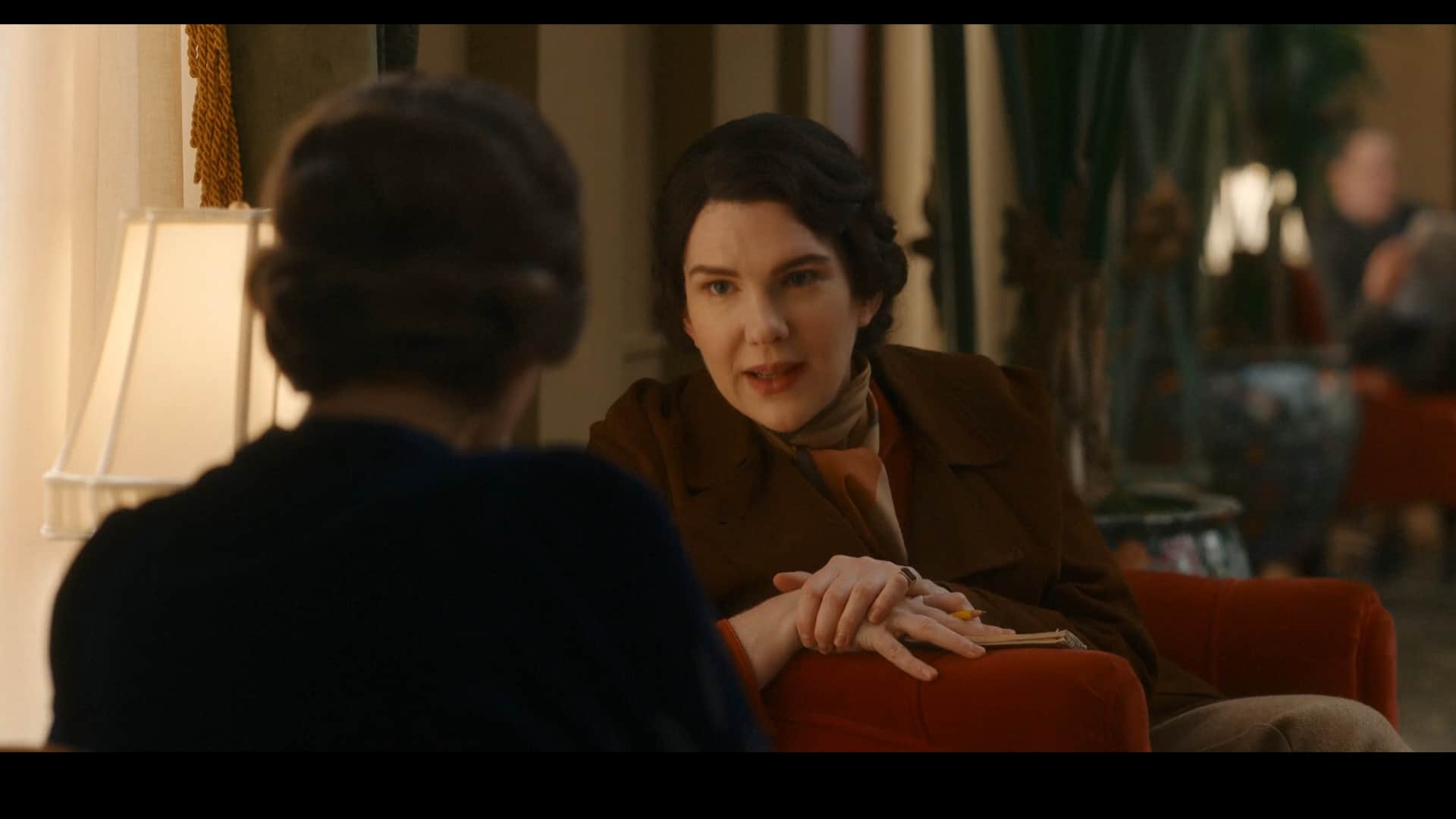 But, at the very least, unlike women who would take her role in later years, Louis isn't trying to block Eleanor and Franklin from keeping what got him into office going. Malvina may try to keep Eleanor on schedule, but at this point, she seems more like an intern trying to keep their job and keep up than someone with a notable position in the administration. Hence, even if covertly, Eleanor can make sure Franklin can channel that charm that got him in office to the type of charisma needed when their nation was at its worst economically.
Things To Note
Follow Up From Last Episode Review: You get used to Viola's face things – it has calmed down a bit like she got to see cuts
Follow Up From Last Episode Review: It jumps around far less now
Question(s) Left Unanswered
Was Gwen put into place for political reasons?
How much of this is tea, and how much of this is speculation? You know, similar to how The Crown on Netflix isn't factual through and through but doesn't try to take liberal creative liberties?
What Could Happen Next
The First Ladies continuing to butt heads with the men who seemingly are there to not only protect the President from their wives but keep the marriage from being destroyed due to politics
Collected Quote(s)
I'm not thrilled that my title refers to my sex rather than my skills.
— Eleanor Roosevelt
I'm accepting your position and stepping into mine.
— Michelle Obama
Review
---
Community Rating:
---
Highlights
A Role Elected, But Not On The Ticket
As said in the recap, the wife of any politician may not have their name on the ballot, but they are part of the package you are voting for. Eleanor was not only her husband's greatest champion, but she aided in his speeches. Michelle was not only a beautiful, educated, and accomplished Black woman, but she could go toe to toe with her husband in giving memorable speeches. I mean, "They go low, we go high" is said far more than anything I can remember Obama ever saying in a speech.
Yet, as shown, while touted out when it is time to campaign, no one knows what to do with them once the election is over. So men, through women, try to take this bravado force that got the people going and turn them into simple and demure housewives who just host dinners and tend to the garden.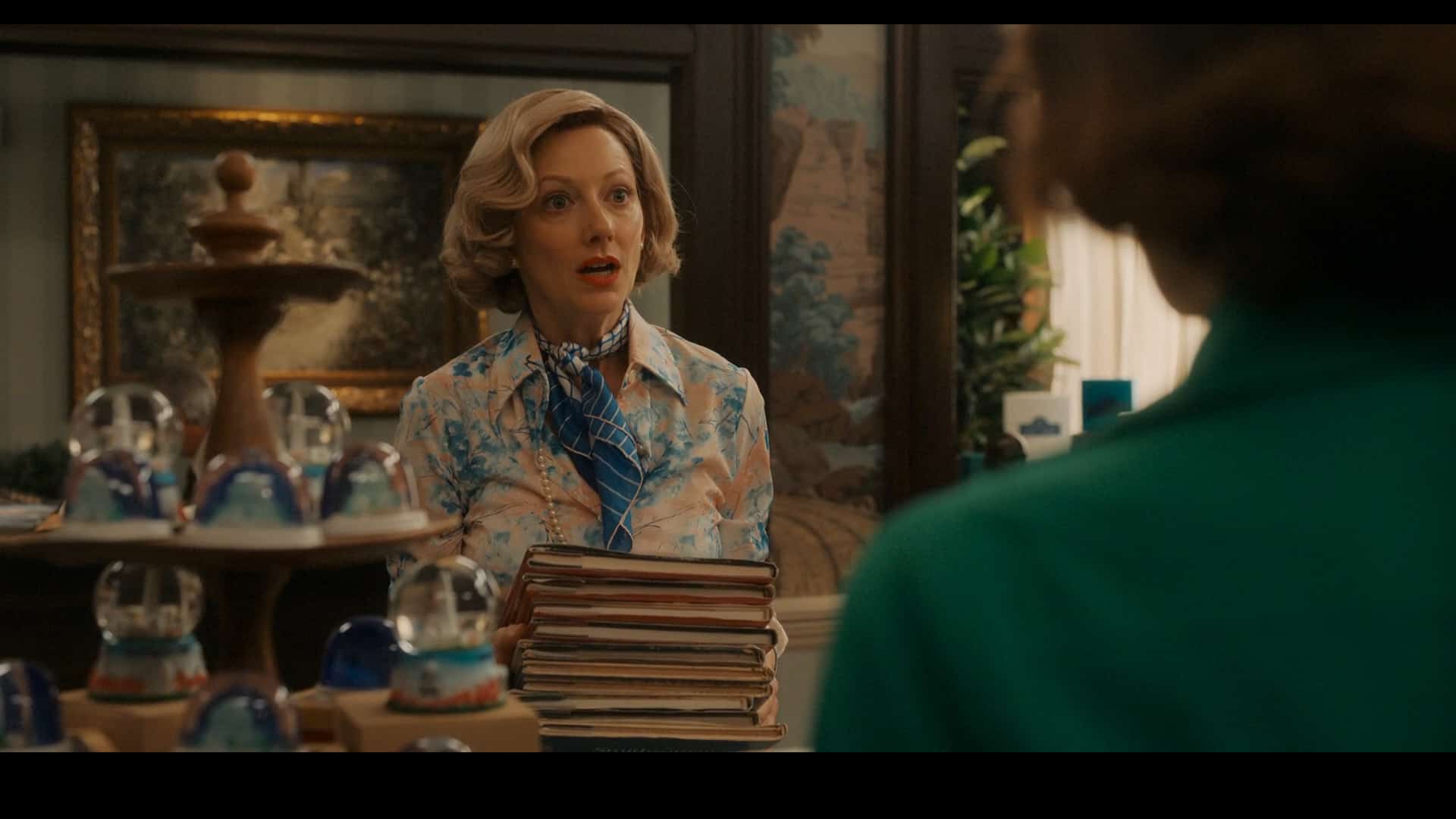 Now, as shown through Betty and upped by Nancy, those dinner parties are no joke and can be an essential part of diplomacy. However, for people like Eleanor and Michelle, that isn't their forte. Housework is a necessary evil that I'm sure they were more than glad to have someone else do as their daily chores.
However, what deserves great applause is each woman making it work in their own way. Be it Eleanor making sure her influence was felt, even if she couldn't be in the room, or Michelle going to the one getting on her nerves and setting some rules and boundaries. Heck, even Betty, with a smile on her face, acknowledges tradition and recognizes that tradition is the backbone that allows people to spring forward.
It Gets You Interested In History
To give a Betty Ford specific highlight, I find her section of history to be far more fascinating than Eleanor and Michelle's when it comes to history. Because she was the first lady for just two years, while the others for multiple terms, she is the unfamiliar one. With that, she isn't trapped in the shadow of two notable first ladies and having to adhere to their immense legacies. Thus, everything she says and what happens around her leads to intrigue, wanting to look things up, and makes it so Michelle Pfeiffer, arguably, can have more fun with the role and present to you less of a historical series, which needs to be accurate and in tune. She can just have fun while educating you on notable moments of the Ford administration.
[ninja_tables id="46704″]
The First Lady: Season 1/ Episode 2 "Voices Carry" – Recap/ Review (with Spoilers)
Overall
As The First Lady expands your need to appreciate the role, we also see how much it is unappreciated by the administration's staff, especially if the First Lady has a mind of their own.
Highlights
It Gets You Interested In History
A Role Elected, But Not On The Ticket
---
Follow, Like, and Subscribe
Community Rating: 0.00% (0) - No Community Ratings Submitted (Add Yours Below)