The Equalizer: Season 1/ Episode 9 – Recap/ Review (with Spoilers)
As Robyn continues to try to work with the system, Dante shows where his loyalty lies.
---
| | |
| --- | --- |
| Episode Name | True Believer |
| Network | CBS |
| Directed By | Laura Belsey |
| Written By | Keith Eisner |
| Aired | 5/16/2021 |
This content contains pertinent spoilers. Also, images and text may contain affiliate links, which, if a purchase is made, we'll earn money or products from the company.
Recap
Stopping A Terrorist Group – Robyn, Dante
Because Robyn wants to work with the system, despite her relationship with it, when she finds out a terrorist cell has a member of the NYPD in it, she involves Dante. Mind you, he is still very much against working with Robyn because of her methods, but he can't ignore her when she brings up information like this. Add in he had her looked into, and a man notes she was part of a classified unit of the highest intelligence, it is clear she hasn't just been listening to some true crime podcasts.
However, after the bombing situation is handled, he does try to have her arrested, and she knocks out every cop involved but him. Thus officially souring their relationship and leading Dante to tell the DA he is out because he feels compromised at this point.
TikTok Mom – Robyn, Delilah, Aunt Vi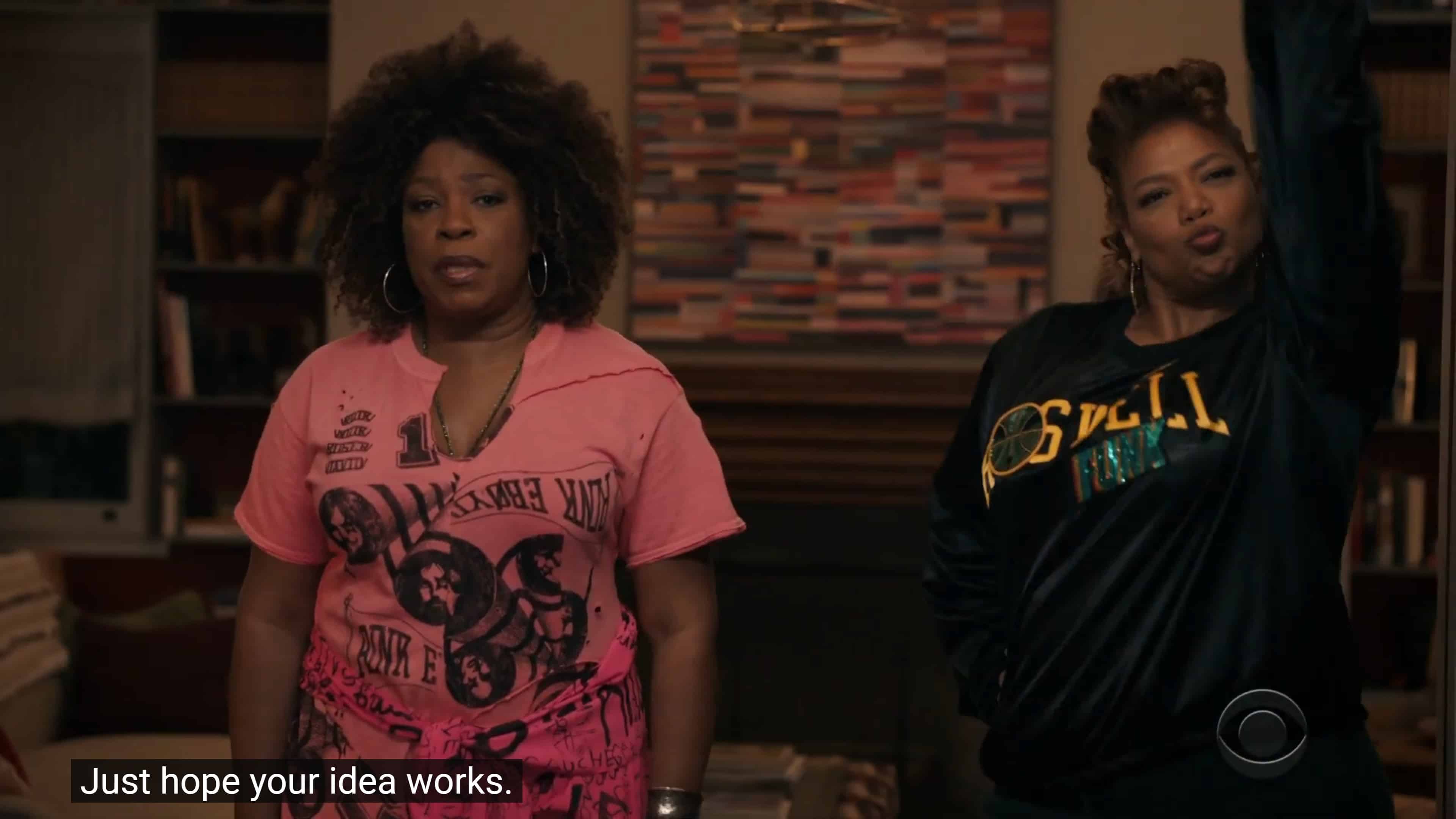 The balance between having a fulfilling job and making sure Delilah has fond memories is hard for Robyn. Especially since Delilah is part of the social media generation, and that is what could expose Robyn and her family to danger. But with Delilah's stepmom, Kelly, doing TikToks with Delilah, Robyn finds a way for her and Aunt Vi to join in by having mask filters.
But whether or not a hacker could remove those filters are anyone's guess, alongside whether Delilah has any kind of metadata that could be traced.
Things To Note | Question(s) Left Unanswered
So, is Delilah's dad supposed to be a surprise because they've been hiding who he is the entire season?
Commentary/ Review
The Threat Of Being Found Out Is Real
With Dante being able to get his hands on Robyn's picture and her trying to figure ways to be a mom and the Equalizer, increasingly, the threat of exposure is becoming real. Add in the DA has a hard-on for Robyn, Mason is coming for her, and who knows if the CIA may betray her, and you got the amount of enemies Robyn has adding up. Also, lest we forget, some of her former cases dealt with the mob, the Russians, and others, so sooner or later, there has to be someone who exposes her. It's just a matter of who and for what organization?
[ninja_tables id="55242″]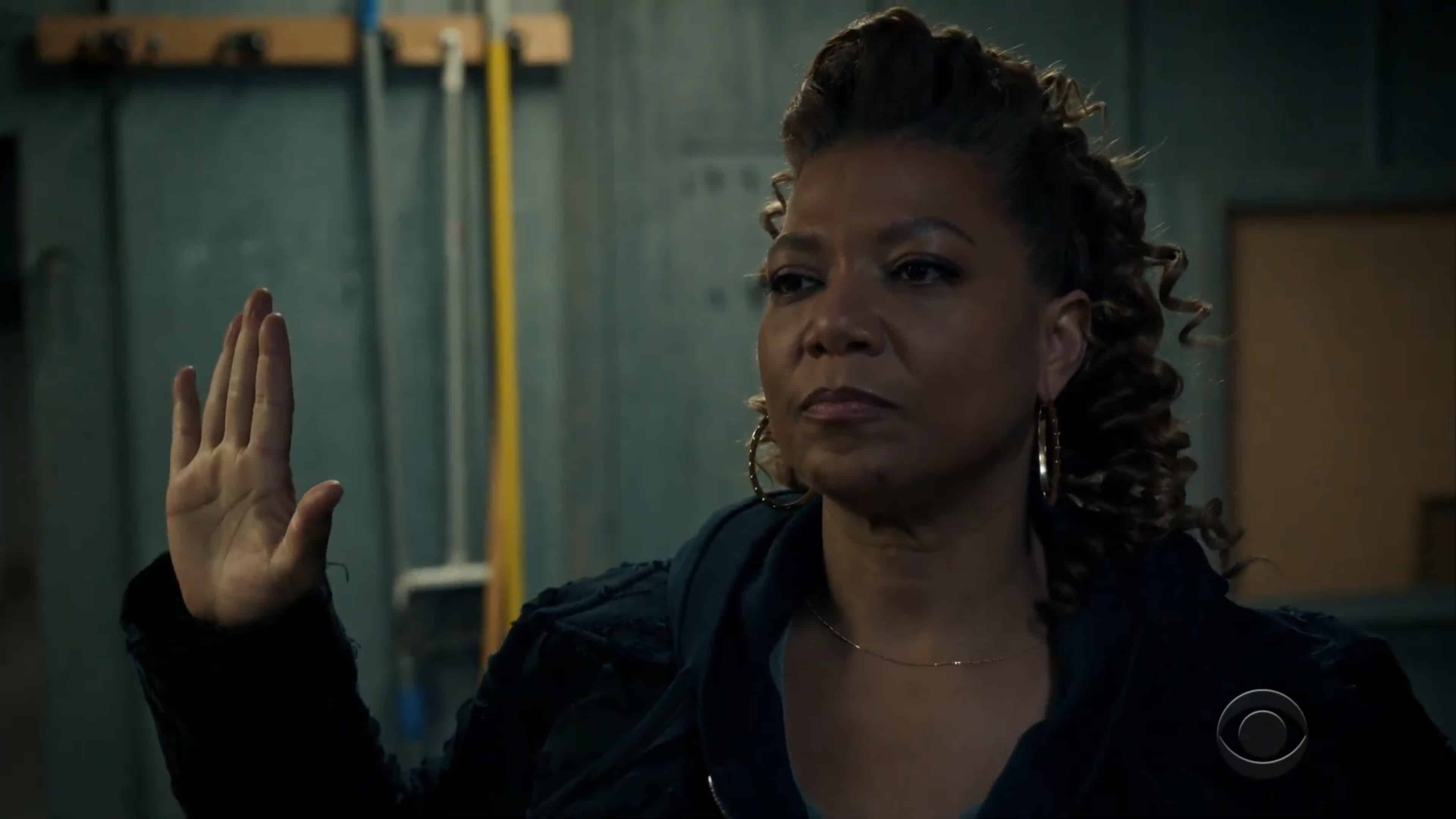 The Equalizer: Season 1/ Episode 9 – Recap/ Review (with Spoilers)
Trajectory: Climbing
With every new threat to Robyn's secret identity, so comes the question of when her bubble will pop and her family will no longer be safe. Thus forcing her to no longer play offense but defense.
Highlights
The Threat Of Being Found Out Is Real