Robyn adds to her list of mentees as Mel reconciles with an old friend who thought Harry has been dead.
---
Aired
3/13/2022
Network
CBS
Directed By
John Krokidas
Written By
Rob Hanning
Introduced This Episode
Shira
Christina Brucato
Jackie Flower
J.J. Wynder-Wilkins
Floyd
Alphonso Walker Jr.
Bert
Josh Cooke
Rae
Louisa Krause
Recap
Follow The Money Trail – Bert, Robyn, Jackie, Floyd
Robyn's client this week is Bert, who wishes to snitch on the mob using the ledger he managed as their accountant. Unfortunately for him, Jackie, a kid who jacks cars for a man named Floyd, stole Bert's car with the ledger in it.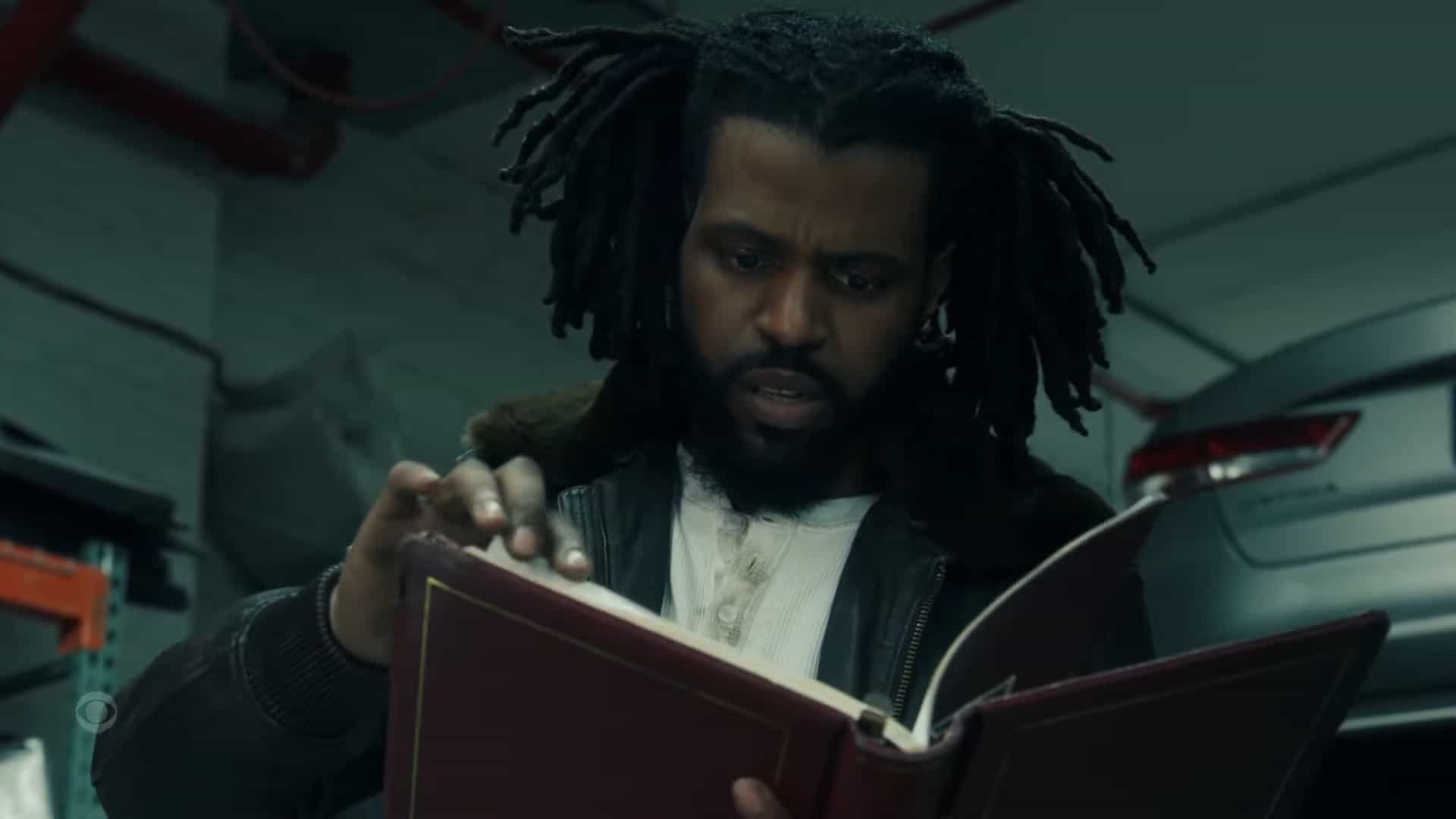 Thankfully, because of Robyn's team and help, Jackie is tracked down, and they get to Floyd. However, Floyd decides he'd rather deal with the mob himself, see if he can make some cash, and with that he tries to get Jackie, Bert, and Robyn killed.
As to be expected, Robyn whoops the asses of Floyd's men, and upon tracking Floyd down, they learn he has been killed for thinking he could negotiate with the mob, especially without backup.
No One Likes A Liar – Shira, Mel, Harry
Shira is Mel's childhood best friend who didn't know Harry fakes his death. So she has been acting as if he did die, and with Harry now coming back to life, Mel thinks it is time to tell the truth, and Shira is a bit pissed. But luckily, Harry convinces her to forgive Mel, and the two end up back to being best friends.
An Opportunity To Do Good – Bert, Robyn, Jackie, Rae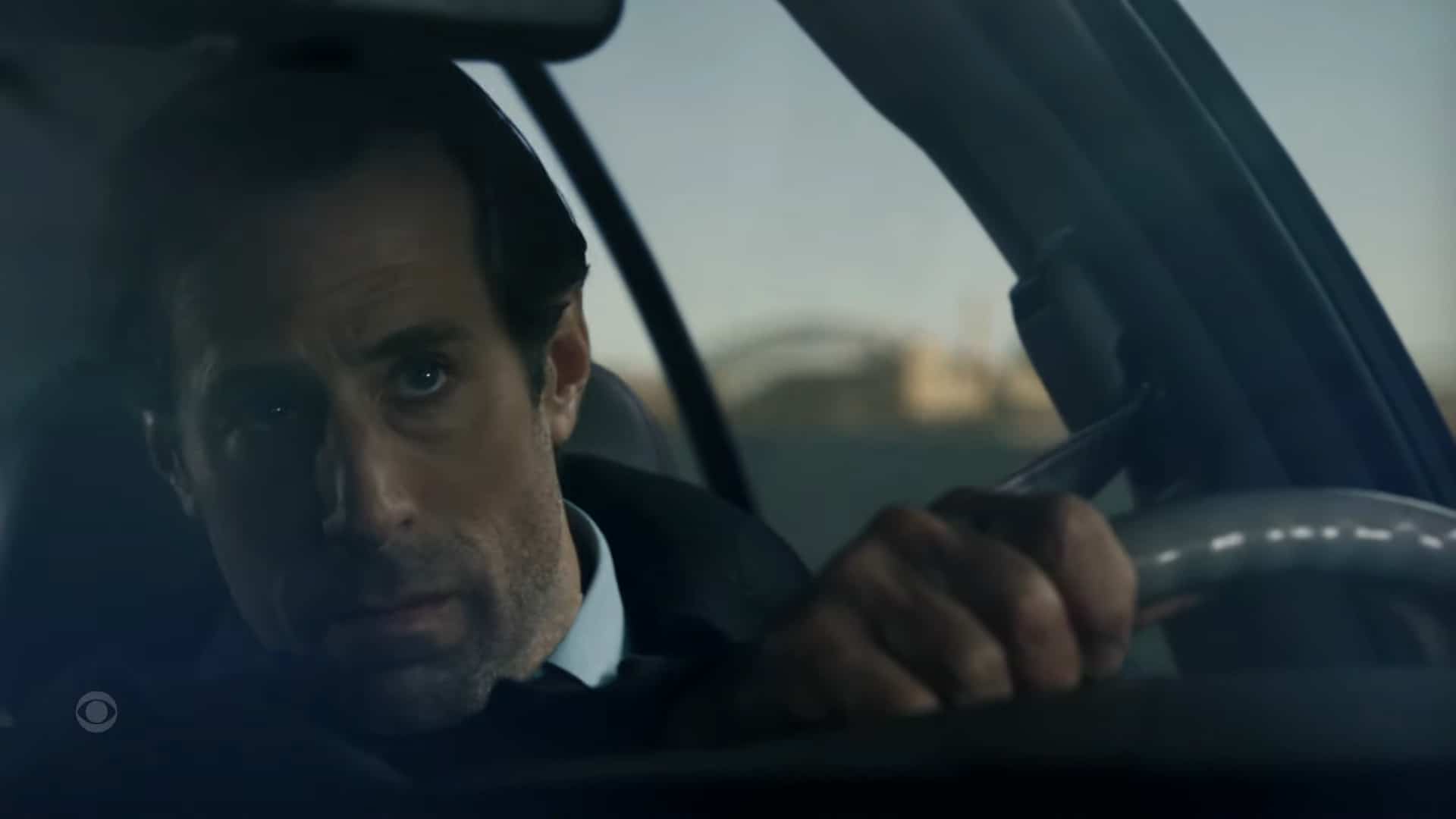 With Jackie betrayed, he helps Robyn and Bert to get the ledger back with the help of Floyd's now ex-girlfriend Rae. Someone who is a bit timid and skittish, but between seeing Bert act bravely and Robyn seeming strong enough to defend them all, she gets the ledger from Floyd's desk. This ultimately leads to a showdown with the mafia family Bert worked for, and while it seemed like they had him dead to rights, Robyn takes out all who was sent after him and allows Bert to have a second chance, with the now smitten Rae, and Jackie getting a do-over like Kisha.
Things To Note
Aunt Vi and Delilah bond over playing spades
Question(s) Left Unanswered
Who else of Mel and Harry's friends and family need to learn he is alive again?
Are we going to meet any members of Robyn and Vi's family? Heck, should we forget about meeting Delilah's dad?
Are we going to see Delilah's little friend Cameron again or nah?
What Could Happen Next
Expect Jackie to pop up sometime next season, potentially.
Review
Highlights
Robyn Not Writing Off Troubled Black Kids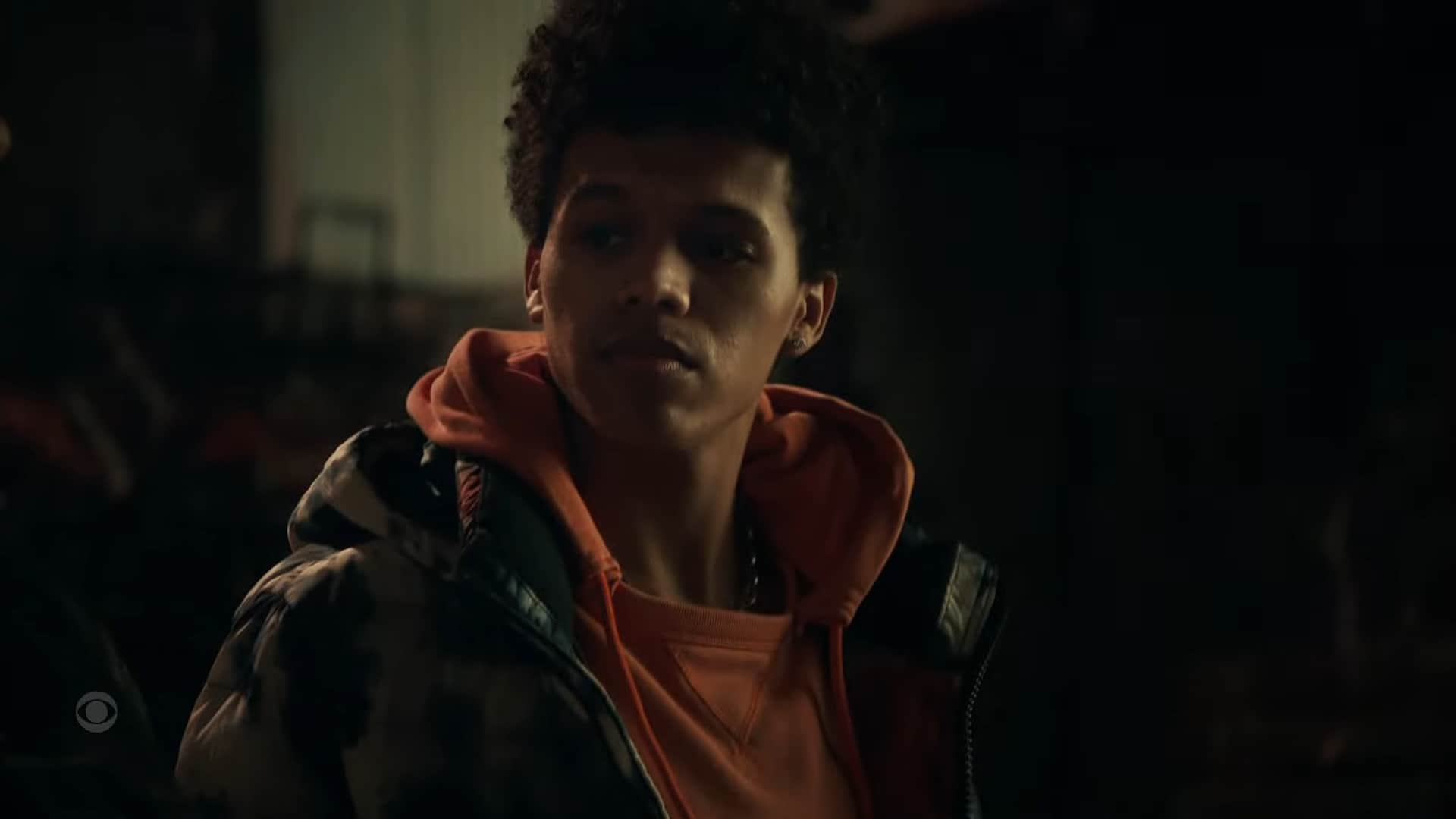 Being that Robyn was a bit of a hell-raiser before she went into the military, you have to appreciate the grace she gives to Black boys and girls who are into some mess. Not only that, I appreciate that when she offers to be a mentor or be there if they need her, it isn't bull. As shown by Kisha, you call with enough notice, she'll show up, and even when she doesn't have time, she'll make time.
So it should be interesting to see how Jackie uses this connection in the future.
The Importance Of Knowing How To Play Spades
Culture! Spades is such a big part of Black culture and can feel like a testament to what kind of family you have. If you have family reunions without a death or wedding causing them, spades is probably in your repertoire. Not only that, as noted by Vi, it is pretty much one of those things you either learn when you are young or not at all, and it's always nice to see, even though Vi and Delilah have barely there storylines, they bring something to this show.
On The Fence
Shira and Mel's Reconciliation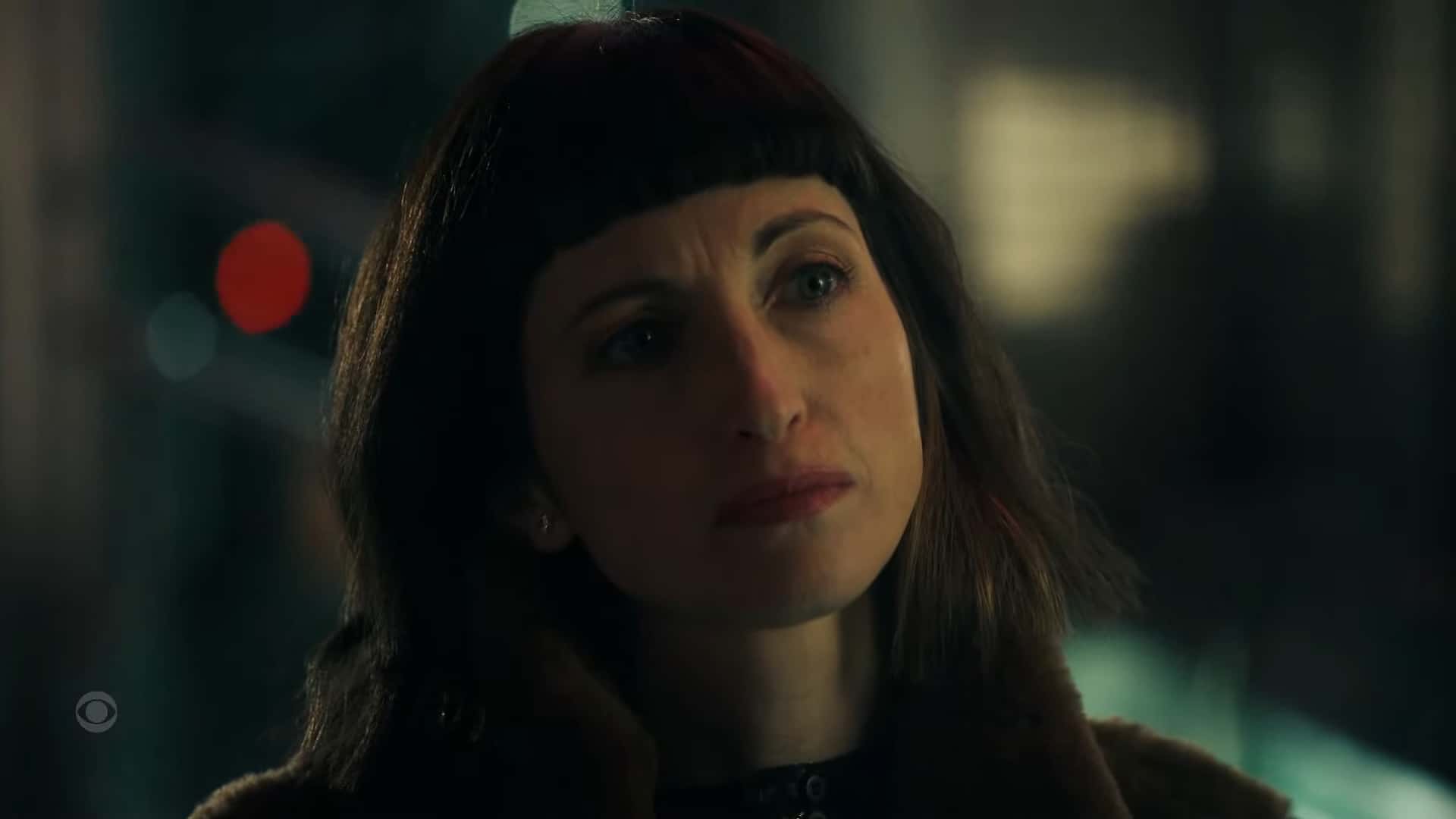 I like that they are trying to give Mel and Harry a life outside of working for Robyn. After all, it isn't like Robyn and Mel, never mind Harry, were childhood friends who've been attached at the hip forever. They are co-workers with a good relationship, but it isn't like Delilah and Vi are spending time with either of them, you know?
So with that said, I wished we got more out of Shira's introduction. It's good to know she is Mel's friend, but her just now being introduced and talked about undercuts Mel's big secret of Harry still being alive. We don't know this woman, so why care about her feelings of betrayal? Also, this is one of the rare times Mel is shown to have a life outside of Harry, Robyn, and her military service. So much more should have been done to build up to this moment yet, instead, it feels episodic and like it doesn't matter in the long run.
The Equalizer Directory
| Title | Excerpt |
| --- | --- |
| The Equalizer: Season 2/ Episode 18 "Exposed" [Finale] – Recap/ Review | Robyn flies too close to the sun, as Delilah shows she is her mother's daughter by helping Vera deal with a nude photo scandal. |
| The Equalizer: Season 2/ Episode 17 "What Dreams May Come" – Recap/ Review | As Robyn's latest client notes visions regarding their sister being in trouble, Aunt Vi opens up about the hunch she got the day Robyn's father died. |
| The Equalizer: Season 2/ Episode 15 "Hard Money" – Recap/ Review (with Spoilers) | We FINALLY get to meet Robyn's ex, Delilah's dad, as she asks him to do a favor for one of her clients – which raises his suspicions about what she does. |
| The Equalizer: Season 2/ Episode 14 "Pulse" – Recap/ Review (with Spoilers) | Robyn's greatest enemy makes his grand entrance as her greatest ally makes a grand exit. |
| The Equalizer: Season 2/ Episode 13 "D.W.B." – Recap/ Review (with Spoilers) | As Marcus faces a life and death situation, memories of his mom and dad push him to find ways to survive as his ex-wife tries to console their kids and help Robyn. |
| The Equalizer: Season 2/ Episode 12 "Somewhere Over The Hudson" – Recap/ Review (with Spoilers) | Robyn adds to her list of mentees as Mel reconciles with an old friend who thought Harry has been dead. |
| The Equalizer: Season 2/ Episode 11 "Chinatown" – Recap/ Review (with Spoilers) | In this episode, Robyn is focused on solving an Asian hate crime that she, and those who know the victim, refuse to let become another unsolved murder. |
| The Equalizer: Season 2/ Episode 10 "Legacy" – Recap/ Review (with Spoilers) | In a mini-Set It Off reunion, Robin helps a family who lost it all during the Tulsa Riots get back a prized painting with a wild card. |
| The Equalizer: Season 2/ Episode 9 "Bout That Life" – Recap/ Review (with Spoilers) | As Robyn gets involved with a rap beef, we learn Delilah may have a special friend, and Harry tries to figure a way to do the work he loves without getting caught. |
| The Equalizer: Season 2/ Episode 8 "Separated" – Recap/ Review (with Spoilers) | The Equalizer returns, and with Harry in jail, so comes the question of whether Robyn can continue without his expertise. |
| The Equalizer: Season 2/ Episode 7 "When World's Collide" – Recap/ Review (with Spoilers) | After Bishop gets hacked, Robyn and her team have to face a terrorist willing to expose all of his secrets, and to protect Bishop, Robyn may have to make a sacrifice. |
| The Equalizer: Season 2/ Episode 6 "Shooter" – Recap/ Review (with Spoilers) | As Mel's past becomes necessary for a rogue sniper case, Delilah deals with the trauma of her best friend getting shot and dying in front of her. |
| The Equalizer: Season 2/ Episode 5 "Followers" – Recap/ Review (with Spoilers) | As Robyn finds herself working with online detectives to save a woman's life, Aunt Vi and Delilah deal with a Karen who threatened Vi's freedom. |
| The Equalizer: Season 2/ Episode 4 "The People Aren't Ready" – Recap/ Review (with Spoilers) | With Robyn coming face to face with the DA and Mallory, does this mean a new chapter has to begin for everyone's favorite equalizer? |
| The Equalizer: Season 2/ Episode 3 "Leverage" – Recap/ Review (with Spoilers) | Mallory has his first up close and personal meeting with Robyn as she gets involved in a DEA case featuring two gang leaders. |
| The Equalizer: Season 2/ Episode 2 "The Kingdom" – Recap/ Review (with Spoilers) | Robyn has a new cop on her case, goes up against Saudi Arabia, and is dealing with Delilah lying to her – so it's just another day. |
| The Equalizer: Season 2/ Episode 1 "Aftermath" [Season Premiere] – Recap/ Review (with Spoilers) | Robyn is back and as she deals with the fallout of Delilah learning the truth, she questions how much longer she should be The Equalizer. |
| The Equalizer: Season 1/ Episode 10 [Season Finale] – Recap/ Review (with Spoilers) | When a case gets too personal, Robyn slips up and leaves herself open for exposure. |
| The Equalizer: Season 1/ Episode 9 – Recap/ Review (with Spoilers) | As Robyn continues to try to work with the system, Dante shows where his loyalty lies. |
| The Equalizer: Season 1/ Episode 8 – Recap/ Review (with Spoilers) | The time has come for Robyn to nearly have her secret revealed, as she watches what can happen if she maintains the path she is on. |
| The Equalizer: Season 1/ Episode 7 – Recap/ Review (with Spoilers) | With the DA catching wind of what Robyn is doing, it seems there will be a pattern in who Robyn's greatest threats will be. |
| The Equalizer: Season 1/ Episode 6 "The Room Where It Happens" – Recap/ Review (with Spoilers) | Robyn finds herself getting justice for a young woman with a #MeToo situation, as she also deals with Delilah making a friend from the juvenile detention center. |
| The Equalizer: Season 1/ Episode 5 "The Milk Run" – Recap/ Review (with Spoilers) | The Equalizer returns, and after an extended absence, it returns with an excellent case of the week and a much-needed, multi-episode, adversary for Robyn. |
| The Equalizer: Season 1/ Episode 4 "It Takes a Village" – Recap (with Spoilers) | Robyn finds herself avenging a community leader against an oppressive real estate developer. |
| The Equalizer: Season 1/ Episode 3 "Judgement Day" – Recap/ Review (with Spoilers) | A new week, a new case, more mother/daughter adjustments, and Detective Dante continuing to be an uneasy ally to Robyn. |
| The Equalizer: Season 1/ Episode 2 "Glory" – Recap/ Review (with Spoilers) | A new week, a new case, but the struggles of being a former CIA operative trying to only take on cases for good and manage a teenaged daughter? That's forever. |
| The Equalizer: Season 1 Episode 1 "The Equalizer" [Series Premiere] – Recap/ Review (with Spoilers) | Though its film franchise doesn't even have a 3rd movie, The Equalizer has again been remade, but this time as a series – one that Queen Latifah puts her own spin on. |
| The Equalizer 2 - Recap/ Review (with Spoilers) | While Equalizer 2 lacks a compelling story, its action scenes, as well as Washington and Sanders' chemistry, compensate for it. |
| The Equalizer - Overview/ Review (with Spoilers) | |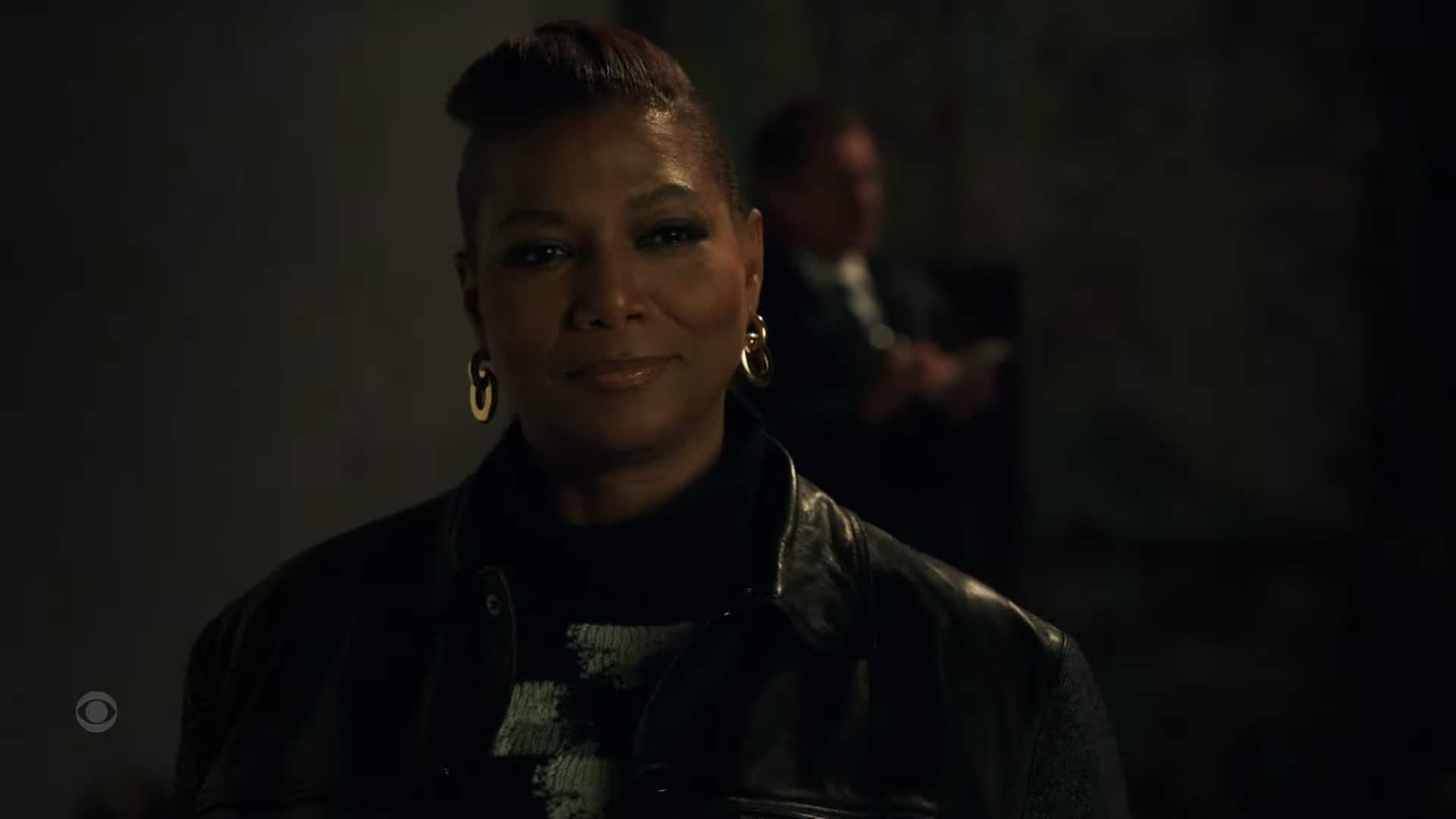 The Equalizer: Season 2/ Episode 12 "Somewhere Over The Hudson" – Recap/ Review (with Spoilers)
Highlights
The Importance Of Knowing How To Play Spades
Robyn Not Writing Off Troubled Black Kids
Disputable
Shira and Mel's Reconciliation