The Chi: Season 5/ Episode 6 "Bring It On Home To Me" – Recap/ Review (with Spoilers)
As Tiff learns about Emmett and Kiesha, Victor learns why Roselyn wants to be involved in ROCK, and Peaches struggles with Victor's baggage.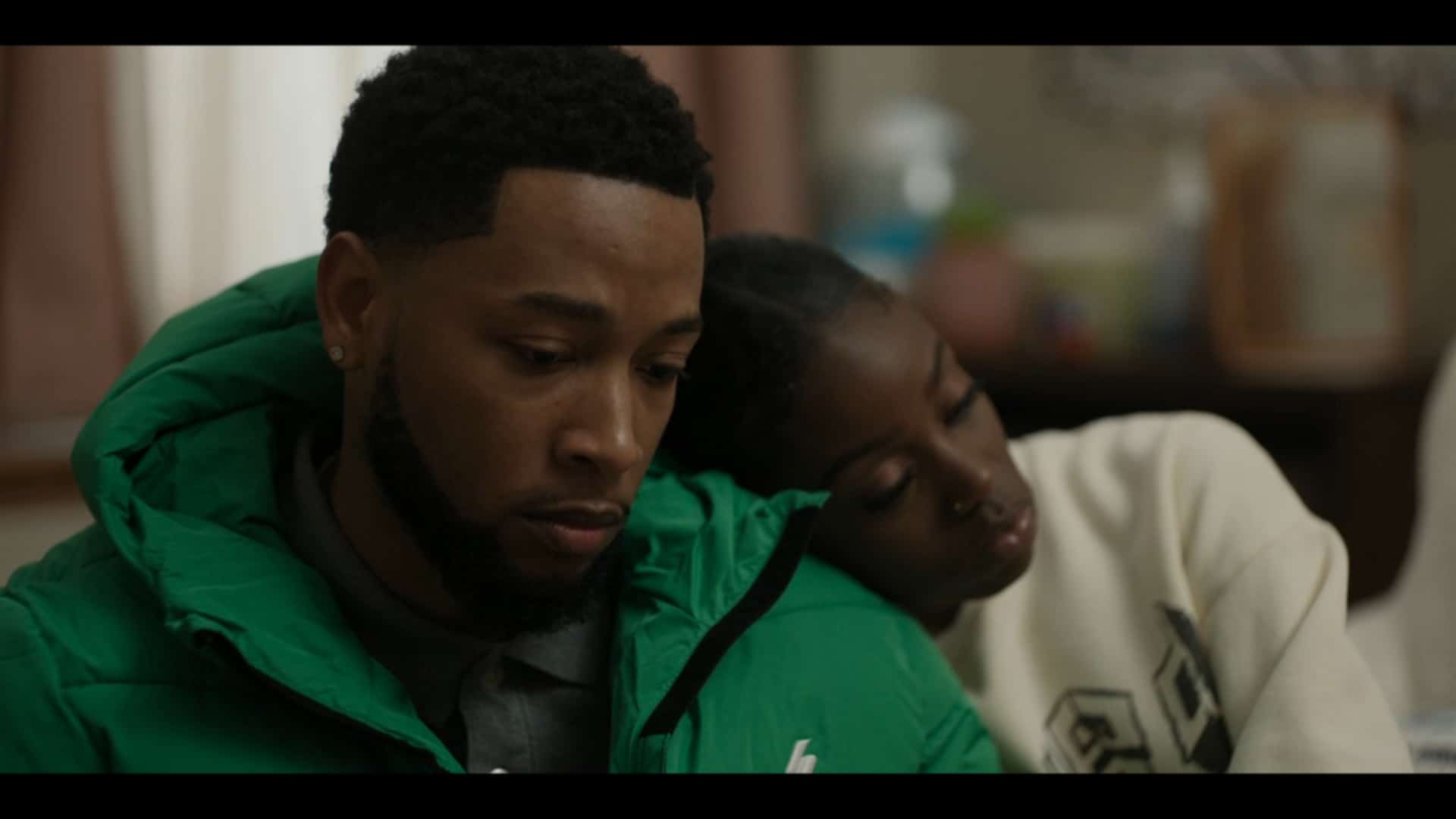 As Tiff learns about Emmett and Kiesha, Victor learns why Roselyn wants to be involved in ROCK, and Peaches struggles with Victor's baggage.
| | |
| --- | --- |
| Aired (Showtime) | 7/29/2022 |
| Director(s) | Cierra 'Shooter' Glaudé |
| Writer(s) | Shaye Ogbonna |
This content contains pertinent spoilers.
Recap
The Transitionary Period – Kevin, Simone, Lynae, Peaches, Victor, Jemma, Jake, Shaad
Kevin spending most of his time with Simone has left Lynae out of the loop. She doesn't know about Kevin joining a major gaming group, and her feelings are hurt once she realizes that Simone has taken up the time she used to get. Now, Simone witnesses all this, and because, similar to Rob, she is more mature than her partner, she encourages Kevin to work on his time management skills.
But Kevin and Lynae aren't the only ones struggling with a recent change. Peaches, who has been sober for a while, struggles to be seen as the mother she'd like to be. Victor is waiting for the show to drop, and while Jake has the courage to tell her about Jemma, it seems she may not be around for her grandbaby.
Why? Well, during a notable speech Victor was to give, he originally was supposed to highlight his mom's struggle but switched it to Rashaad, and she took that personally. Thus she left, while still sober, to allow Jake and Victor's memories of her to be her at her best. Which for Jake means no one there to support him when he eventually tells Victor that he's going to be an uncle.
I Wanted Validation, Not An Opinion – Rob, Nuck, Emmett, Kiesha, Tiff, Jada, Darnell, Jemma, Maisha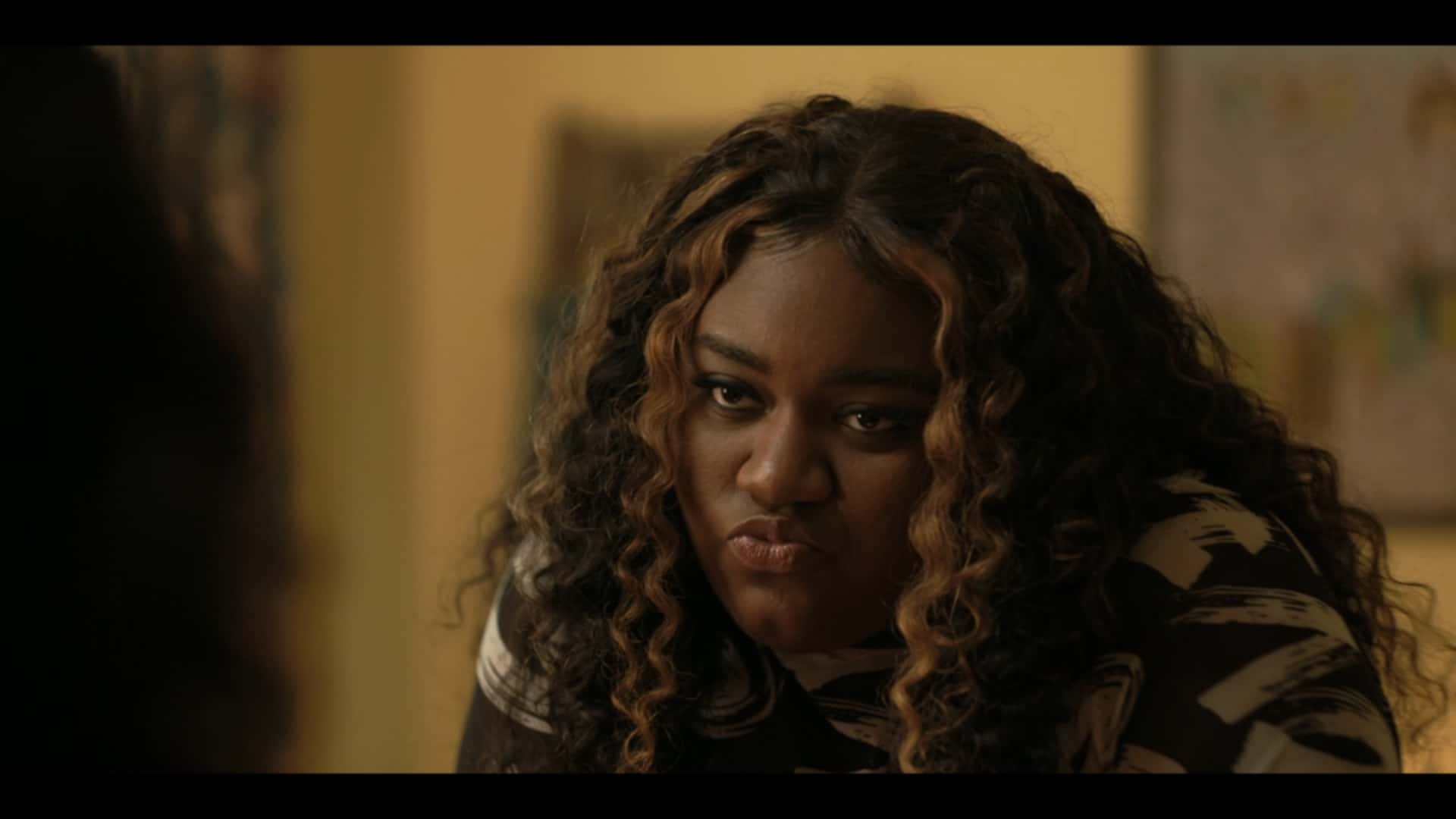 While Maisha likes hanging out with Jemma, like most who have new friendships and relationships this season, there is an adjustment period. For Maisha, it is considering Jemma, her manager, and Jemma wanting her to come up with hooks and transcend just doing spoken word and just rapping verse to verse. Maisha, initially, has some pushback, but after adding in a hook, she gets it and learns to trust Jemma. Which, in return, leads her to ask Jemma to do the same and be open about her decision to have a baby.
Now, as those two work out the kinks in their relationship, so do Jada and Darnell, especially since Darnell is talking about living together, which is moving a bit fast for Jada. After all, Suede trying to speed things beyond Jada's comfort zone is why he got pushed out. But, with Jada noting that marriage will make her reconsider, Darnell shuts up. Though even with him unwilling to commit to that, the two are still going strong.
Which leads us to Emmett, Kiesha, Tiff, and Rob – featuring Nuck. Tiff's ability to trust is not that stable, so between learning Rob works with Nuck, Q's guy, who dabbled in human trafficking, and learning Emmett and Kiesha are messing with each other? It is all too much. To the point that Rob not just validating her feelings, but pushing her to be mature, isn't welcomed at all.
Not Wanting To Play Your Position – Fatima, Victor, Tierra, Roselyn, Tracy
Naturally, anything and anyone involved with Otis and Q will not be on the up and up. Victor is having a full thing with Fatima, making her desire to not be seen or treated as a secret slowly becoming a problem. But, people love Victor and Tierra together, so Fatima seemingly will have to deal.
As for Roselyn and Tracy? Roselyn reveals she is working on getting a new building for ROCK, with Tracy knowing nothing about it and Victor thinking he should at least be aware. However, as you can imagine, Roselyn would rather Victor know his place and who he works for than think he can ask questions as he does.
Things To Note
Question(s) Left Unanswered
Is it safe to say Q wants to run money through a major construction project, and Otis wants to get Black people some major contracts?
With Darnell officially ending things with Dom, is she going to be written off? This episode was the first time, potentially this whole season, we saw her.
Lynae isn't going to reveal she has feelings for Kevin is she?
Are we going to follow up on Tierra being asleep in Roselyn's bed?
What Could Happen Next
People not only learn that Tierra and Victor's relationship is fake but that he is seeing Fatima
Kiesha learning Rob and Tiff are involved with Nuck
Papa complaining about how the boys don't have time for one another
Darnell proposes
Collected Quote(s)
How you trying to be drama-free, and you don't want to have the hard conversation?
— Dominique
Everything falls into place when you tell the truth.
— Dominique
Review
---
Community Rating:
---
Highlights
Respecting Shaad and Peaches' Journeys
While Victor makes it clear he doesn't think Peaches' journey is over, and her leaving because of him underestimating her furthers the possibility, you can't discount her journey or Shaad's. For Peaches, just coming this far where, from what we see, she isn't tempted and is really making a concentrated effort to bond and heal the relationships she has with her sons is notable.
Then with Shaad, you have to admire that he is part of this growth movement season 5 has. We're seeing him as a good boyfriend, a mentor, working at ROCK, being a good friend to Victor, and really showing that people can evolve. That the actions of someone's youth shouldn't dictate the rest of their lives.
After all, lack of opportunity, support, and so much more led Shaad and Victor to be the kids they were, and if it wasn't for those kids, they wouldn't be the men we see today.
Learning Rob Is Involved With Q and Nuck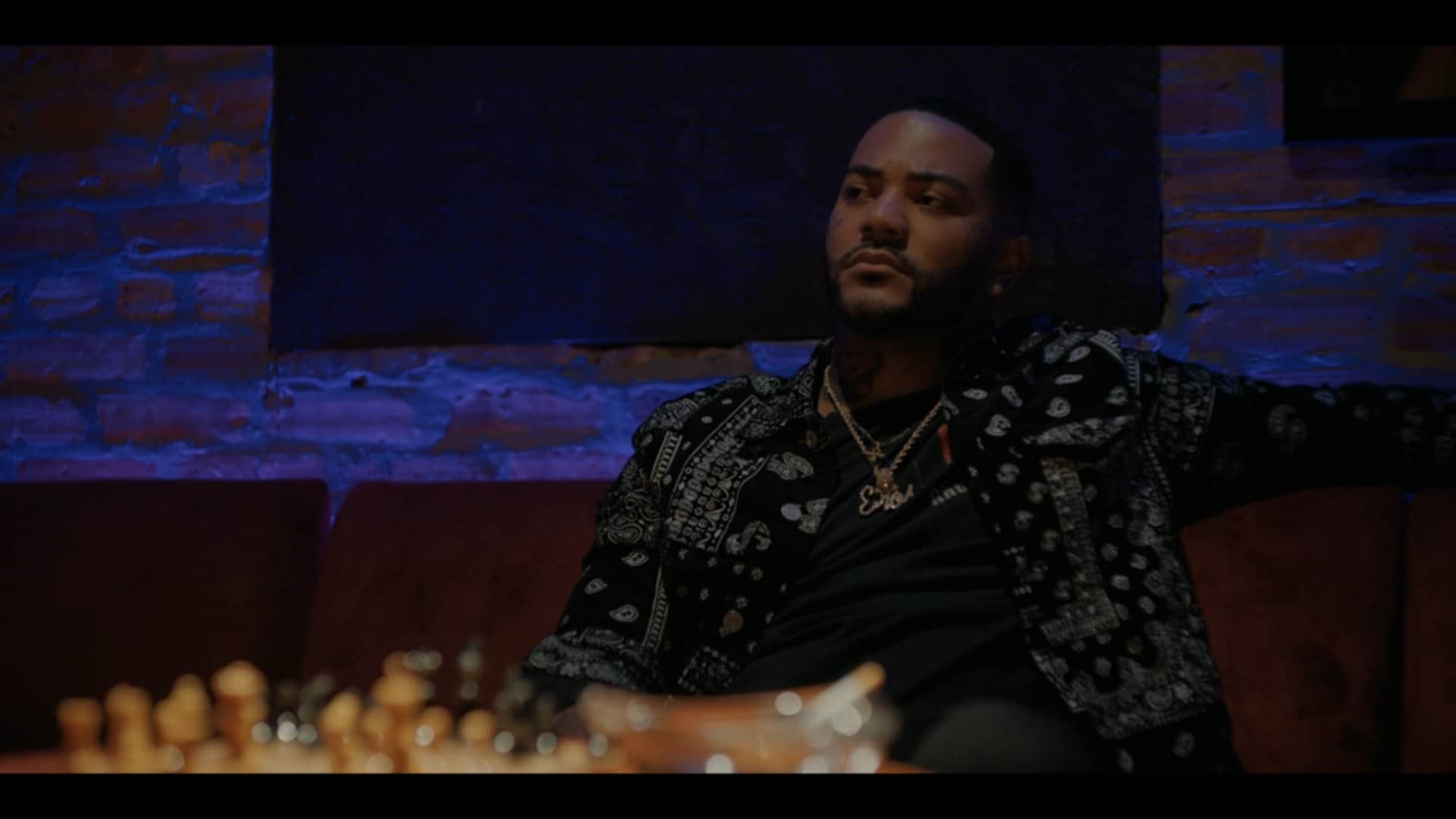 With Rob being one of the mature characters who is pushing growth, it makes him working with Nuck and Q, in extension, a little eyebrow-raising. Yet, considering how good and clean he has come off so far, this could be just what we needed.
His working with shady people, yet being unworried, could show a much darker side to him that isn't this jolly, tall giant who is made to seem borderline perfect.
Maisha and Jemma's Friendship
At this point, the friendship between the boys is on ice, with none of the former season's attempts to get the boys to reconcile. They are growing up, pairing up, and diversifying who they spend time with. This has, thankfully, led to Maisha and Jemma getting to spend time together, and while we did mention this as a highlight before, that was when it seemed like an occasional thing, like Jada, Nina, Dre, and Tracy hanging out. Now it seems Jemma and Maisha's friendship, and business relationship will be seen in most episodes, and it is truly glorious.
Especially since, at least for this episode, Maisha got to have some focus alongside her rap career. Now, whether Jemma truly finds her an open mic to perform at and is a good manager? We'll see.
On The Fence
Victor's Psuedo-Love Triangle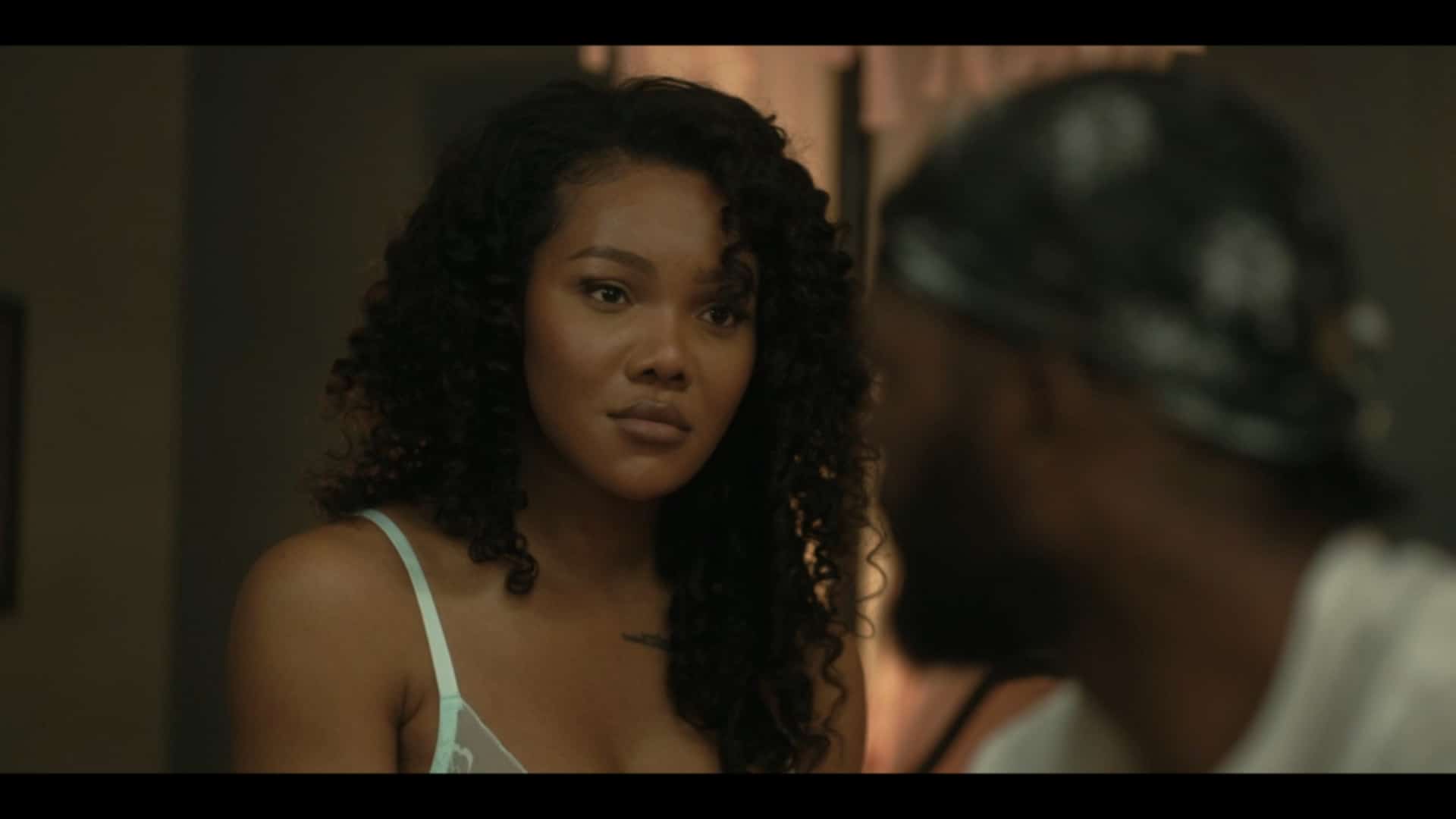 Victor's love triangle between Tierra and Fatima, with Roselyn maybe joining if she wants, is going to be messy, but the likelihood of it being in an interesting way seems slim. Tierra hasn't gotten developed beyond being very aware of how to present a charismatic, political persona. Fatima, while she has been established as a journalist and looks so adorable with Victor, she still very much revolves around him.
Then with Victor, he is in the process of beginning a new chapter of his life, and adding in romantic drama doesn't necessarily push the idea that everyone's time is being used well. Never mind, their potential being utilized.
Jada and Darnell
A part of you must appreciate Darnell's redemption arc as a father and partner without having it where he did a 180 turn and lost himself in growing up. But, at the same time, as much as you can see a grown and sexy appeal is the goal for Jada and Darnell, it is not the best storyline of the season. It allows both to have something going on but not necessarily move their characters further.
Plans for the ROCK
Roselyn establishing why she is here and her long-term plans is good, but the lack of investment is not. Like many of the adults on the show, Roselyn seems to be in a bit of a rut. Yes, they are doing and saying things, but after 5 seasons of growth, drama, and more, it doesn't seem like their characters are still pulling out noteworthy surprises or performances.
Increasingly, what we're getting from "The Chi" is something that is steady, dependable, but rarely universally exciting.
Lynae In Her Feelings
Considering all Lynae got going on, I don't know how to feel about her storming off as she realizes Kevin has someone to share his secrets with beyond her. On the one hand, Lynae doesn't have other friends, so losing Kevin is a major loss. But I just hope that she hasn't caught romantic feelings.
[ninja_tables id="57300″]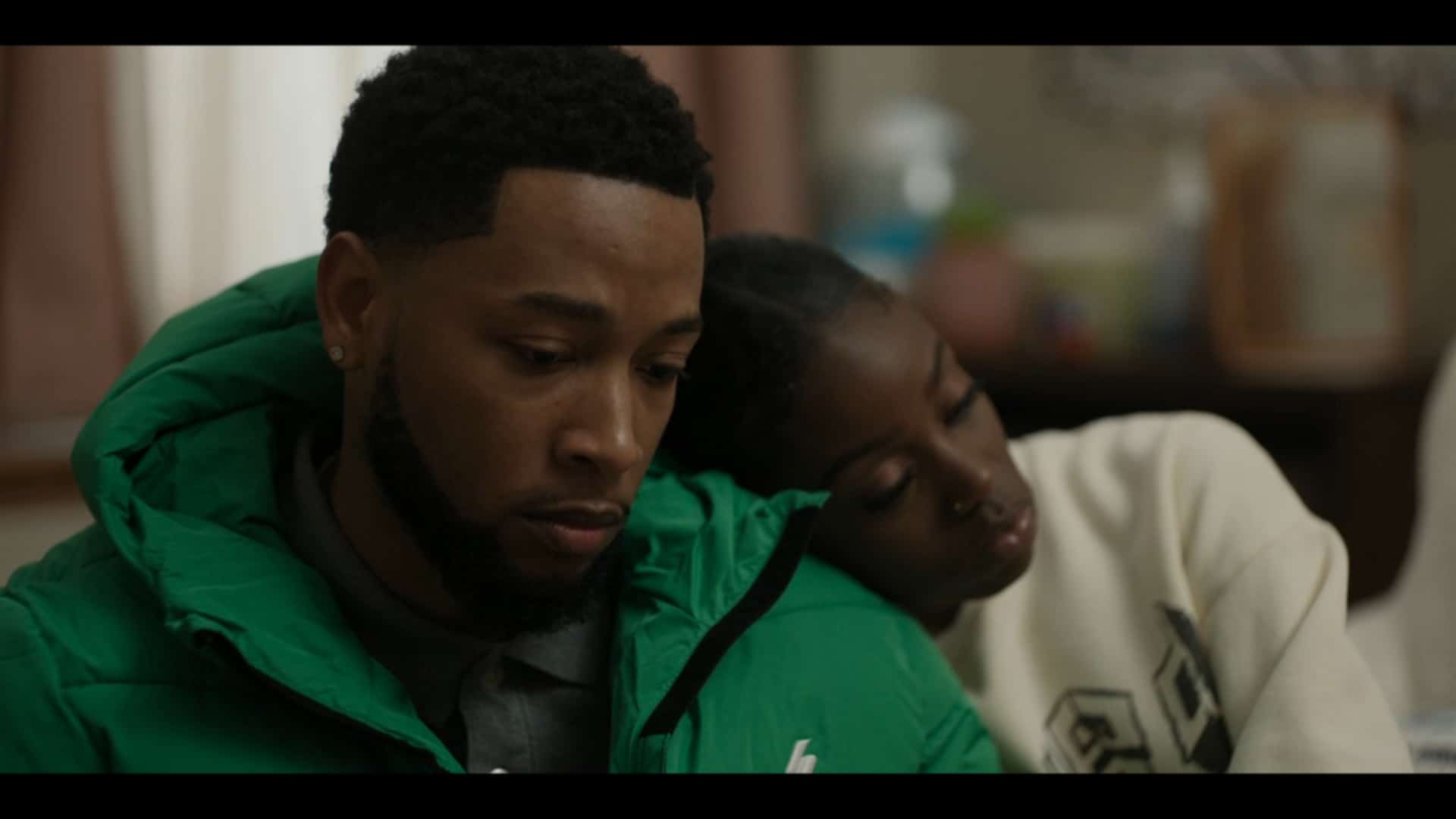 The Chi: Season 5/ Episode 6 "Bring It On Home To Me" – Recap/ Review (with Spoilers)
Overall
As "The Chi" continues, there is a need to praise what it is being done for many of its performers. But with a noticeable amount of characters lacking oomph and their storylines being a bit stale, it makes you wish "The Chi" would be willing to let go of more characters.
Highlights
Maisha and Jemma's Friendship
Learning Rob Is Involved With Q and Nuck
Respecting Shaad and Peaches' Journeys
Disputable
Lynae In Her Feelings
Plans for the ROCK
Jada and Darnell
Victor's Psuedo-Love Triangle
---
Follow, Like, and Subscribe
Community Rating: 0.00% (0) - No Community Ratings Submitted (Add Yours Below)