The Chi: Season 5/ Episode 2 "Oh Girl" – Recap/ Review (with Spoilers)
As Emmett seeks new advice on co-parenting and being a man, Trig evolves into Victor, who struggles with the idea of what it takes to run for City Council.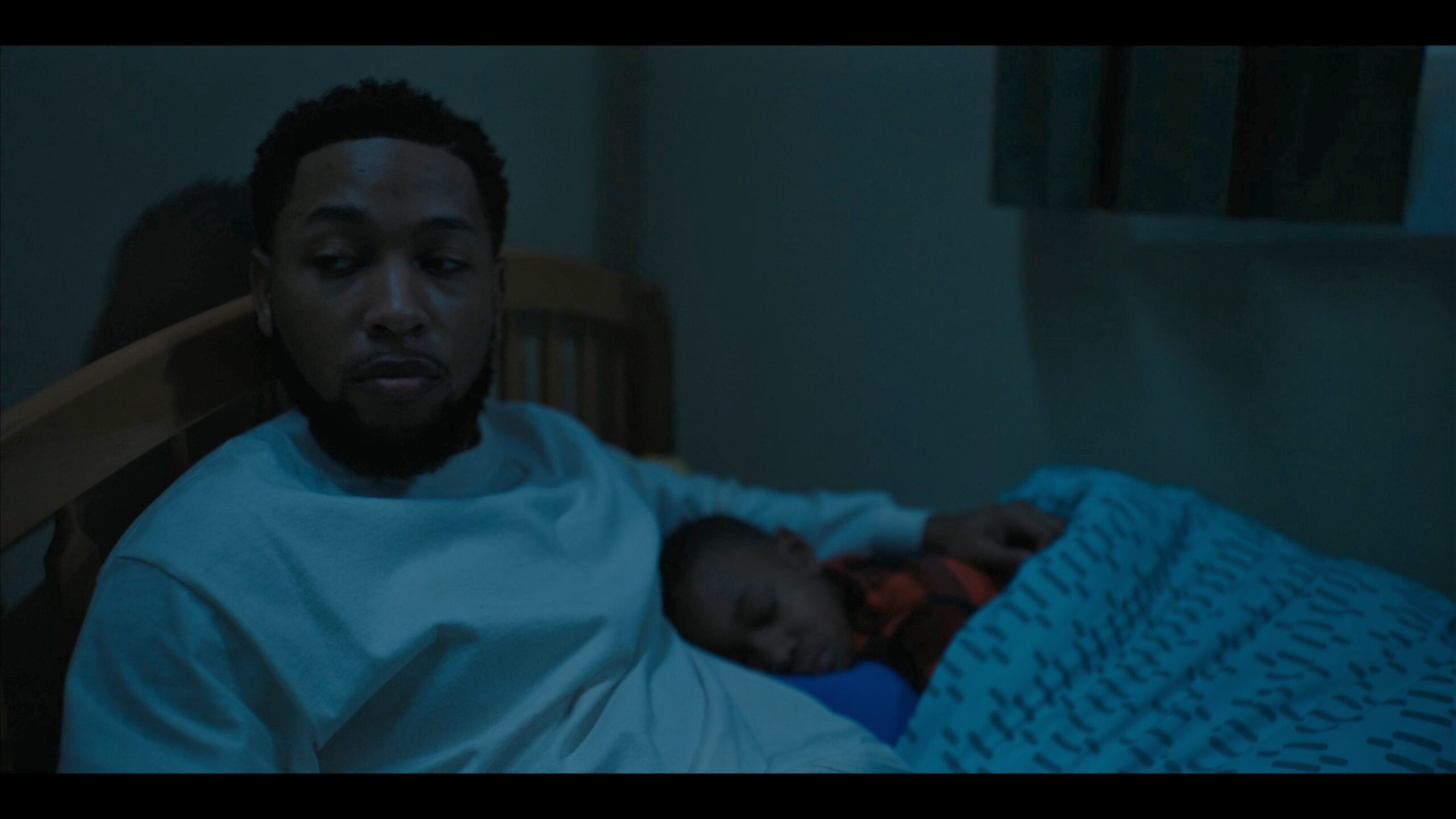 As Emmett seeks new advice on co-parenting and being a man, Trig evolves into Victor, who struggles with the idea of what it takes to run for City Council.
---
Aired (Showtime)
7/1/2022
Director(s)
Katrelle N. Kindred
Writer(s)
Jewel Coronel
Introduced This Episode
Marshawn
DeRay Davis
Deja
Carolyn Michelle Smith
Mr. Bradford
Joel Boyd
Simone
Antonyah Allen
Tierra
Nia Jervier
This content contains pertinent spoilers.
Recap
Blended Family – Emmett, Tiff, Rob, Jada, Suede, Darnell, Marshawn
Emmett has not gotten any better at co-parenting as he'd rather complain about parenting than welcome help. This especially becomes true as Tiff decides to allow her roommate Rob to pick up her son with Emmett. This upsets him to no end, but in Tiff's defense, Rob is the only one of the three prepping to have a blended family, while she and Emmett are focused on being petty. Heck, Tiff barely wants to claim Rob, who makes it clear that he isn't in these streets anymore and isn't down for an open relationship either. Thus putting Tiff on the ropes a bit.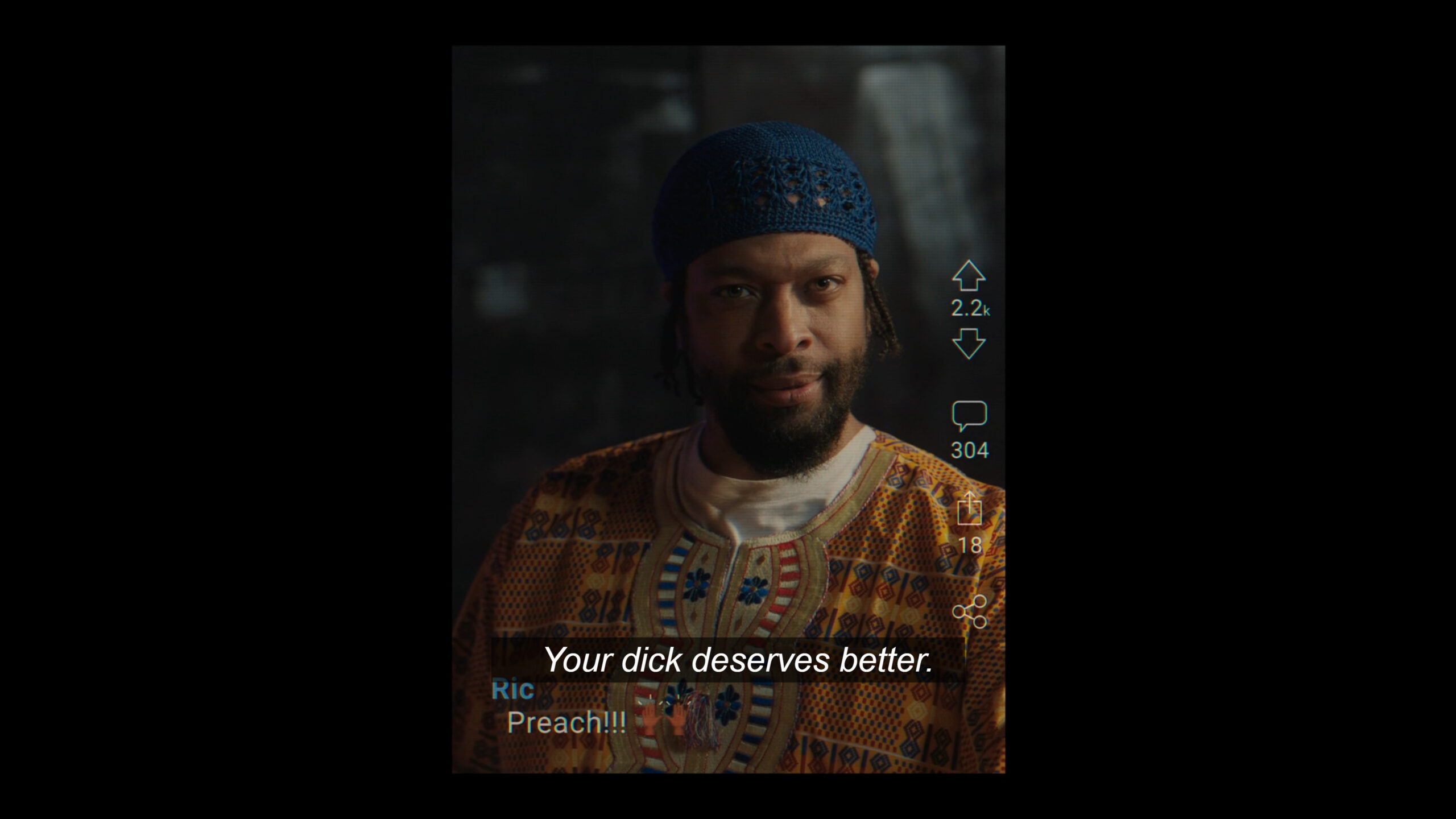 She isn't alone, though. With Suede and Darnell making it known they want her, Jada is torn. She has a history with Darnell but could build a future with Suede. Add in Suede and Emmett bonding, and Suede is a far better influence than some IG Influencer named Marshawn, who is getting into Emmett's head, and it's a tough decision, despite seeming like an easy one.
Is It Too Late To Apologize? – Jake, Jemma, Papa, Victor, Peaches, Mr. Bradford, Lynae, Simone, Shaad, Deja
Papa calling out Jake publicly and thus far not delivering a real apology has him locally cancelled and going viral for a remix of his speech. Luckily for him, Jemma will still talk to him and Maisha, but as for the rest? Kevin is cool with him, but his focus is split between working with Mr. Bradford and Lynae to make a gaming club and Simone.
Now, who is Simone? She is the girl Jake danced with at a party who, in Mr. Bradford's class, is put on a pedestal thanks to selling an NFT because Mr. Bradford is very much about kids getting into new tech.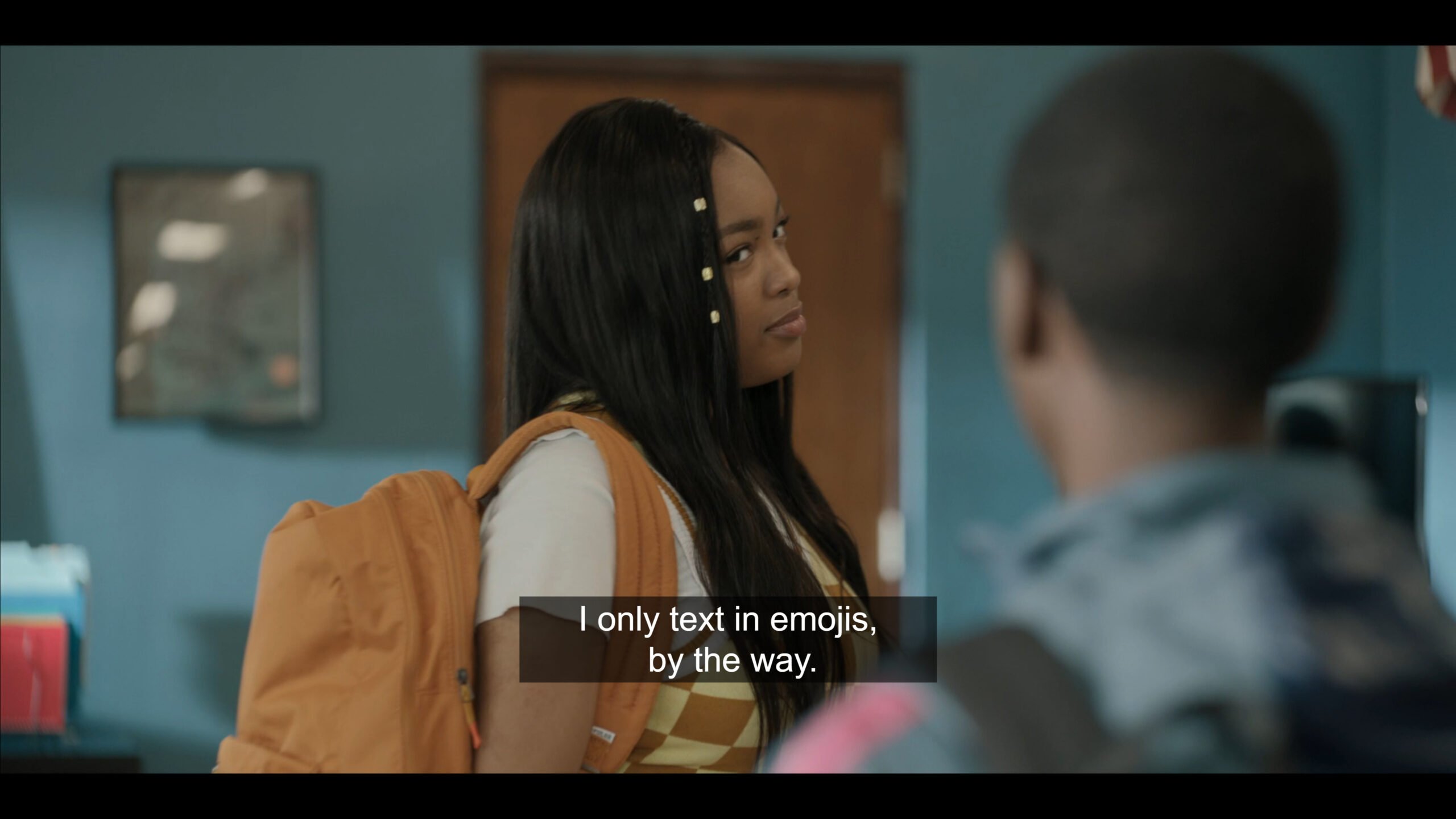 As for how Jake is doing? Well, with his mother Peaches returning, it seems Jemma is holding off on having a conversation about potentially breaking up. After all, Jake needs all the support he can get since Trig, who is going back to using his government name, Victor, is very much in his feelings about the whole thing. Though, in his defense, Peaches has come around many times claiming she is clean and relapsing, so while Jake is open to giving her another chance, Victor seems to be preparing for the worst and hoping for the best.
But while Victor is struggling with his personal life, Shaad is trying to have one outside of Victor and his family with a woman named Deja. She is someone who was just going to drop off some clothes at ROCK, but Shaad saw her, serenaded her, and didn't take no for an answer. Thus leading to them having a date, and it seems like, with him being able to make her smile, he might have a girlfriend.
All Good Things Require Some Dealings With The Devil – Victor, Tierra, Otis, Quentin, Tracy, Marcus
With a write-up in a local media print saying Victor could be a good city councilman, wheels are turning in Tracy's head. However, with having a record comes Victor wanting to put the breaks on that. But, with Quentin and Otis back, so comes a solution to that problem that Victor isn't fond of. After all, as he says to Marcus, the plan was getting people like Otis out and sending them to pasture. Thus, Marcus reminds Victor that they have some leverage as long as they have the video of Otis beating the hell out of him and leaving him for dead.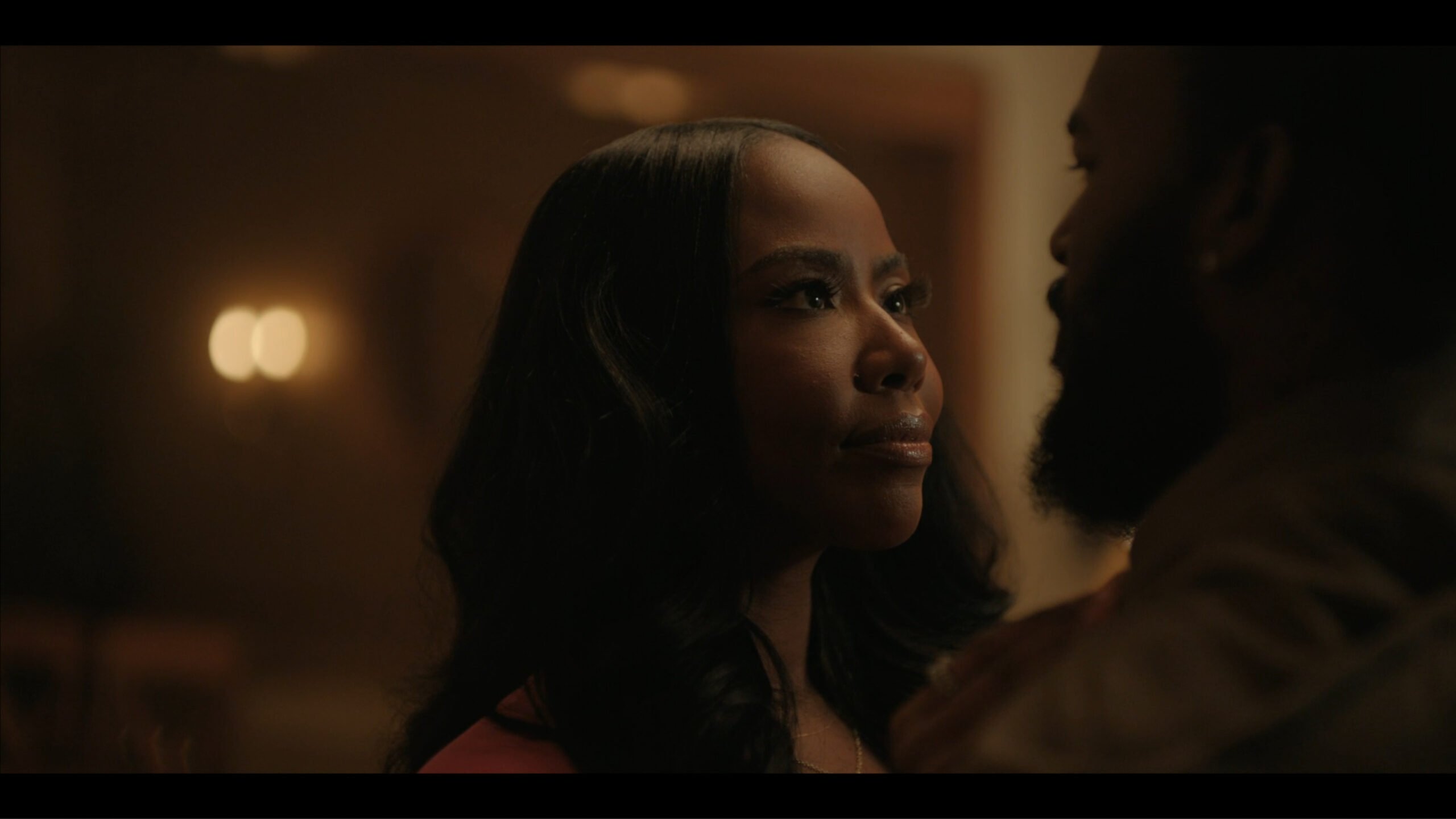 Though, even with that leverage, Otis is ready to throw his weight around once he gets Victor's record clean. He makes it clear that, between him and Quentin, they fund ROCK and Trinity House, and lack of obedience from Victor means they will pull funding. So as much as Victor and Marcus thought they had something to keep Otis tame, Tracy losing funding keeps Victor from complaining too much. Even when Otis introduces Tierra, who is supposed to be seen as Victor's girlfriend, to the public.
Things To Note
It has been around 6 months since the season 4 finale, based on Otis saying he has been gone for 6 months
Question(s) Left Unanswered
Will Quentin pick up where he left off with Emmett and play a father figure role?
What Could Happen Next
Emmett slowly becoming a hotep
Kevin getting distracted from gaming to hang out with Simone
Jada cheating on Suede
Victor being questioned by Marcus why he is back in bed with Otis
Jemma breaking up with Jake
Peaches trying to get custody back
Otis potentially trying to get Jake back
Meeting the other members of the City Council
Review
---
Community Rating:
---
Highlights
Suede and Rob's Potential Influence On Emmett
Since the exit of Brandon, we haven't really had that mature older figure that could push Emmett in a positive direction. At times Darnell did step up, but with Darnell still fostering some demons and petty ways, he isn't always the best person to speak to. Quentin, too, for a hot minute, had Emmett under his wing until he took his exit.
So enter Suede and Rob, who seem like they can show Emmett life beyond his current age. What is meant by this is that Suede, dating an older woman with a child around his age, shows Emmett accepting someone as a total package and stepping up. Suede has been there throughout Jada having cancer, has dealt with Emmett acting up, and is doing his best to not storm in and say how things will be but rather build a rapport with Emmett. This includes, even if just verbally, trying to be supportive of Emmett's feelings and desires.
Then, with Rob talking about being a team, it pushes Emmett to recognize that it isn't just him and whichever baby momma he is co-parenting with. They all will move on, get new men, and Emmett has to learn that a third, or maybe more, might get involved with co-parenting. And just because another man is stepping up doesn't make that man the bad guy. Especially in Rob's case, a grown-ass man who knows Tiff got an ex, and a kid, and to be with her means pitching in.
Understanding How Guys Like Emmett Fall For Marshawn Type Traps
But unfortunately, Marshawn seems to be who Emmett is turning to rather than Suede or Rob's positive example. Now, why is this? Well, because Marshawn exists within the bubble Emmett wants to live in. The one where he should be a king, respected, honored, and his ego stroked. Marshawn isn't confronting Emmett on why his life is the way it is. Rather, it makes the world outside his head the problem.
This spell seems to have Emmett bewitched, and we can only hope someone breaks it sooner rather than later.
Shaad and Deja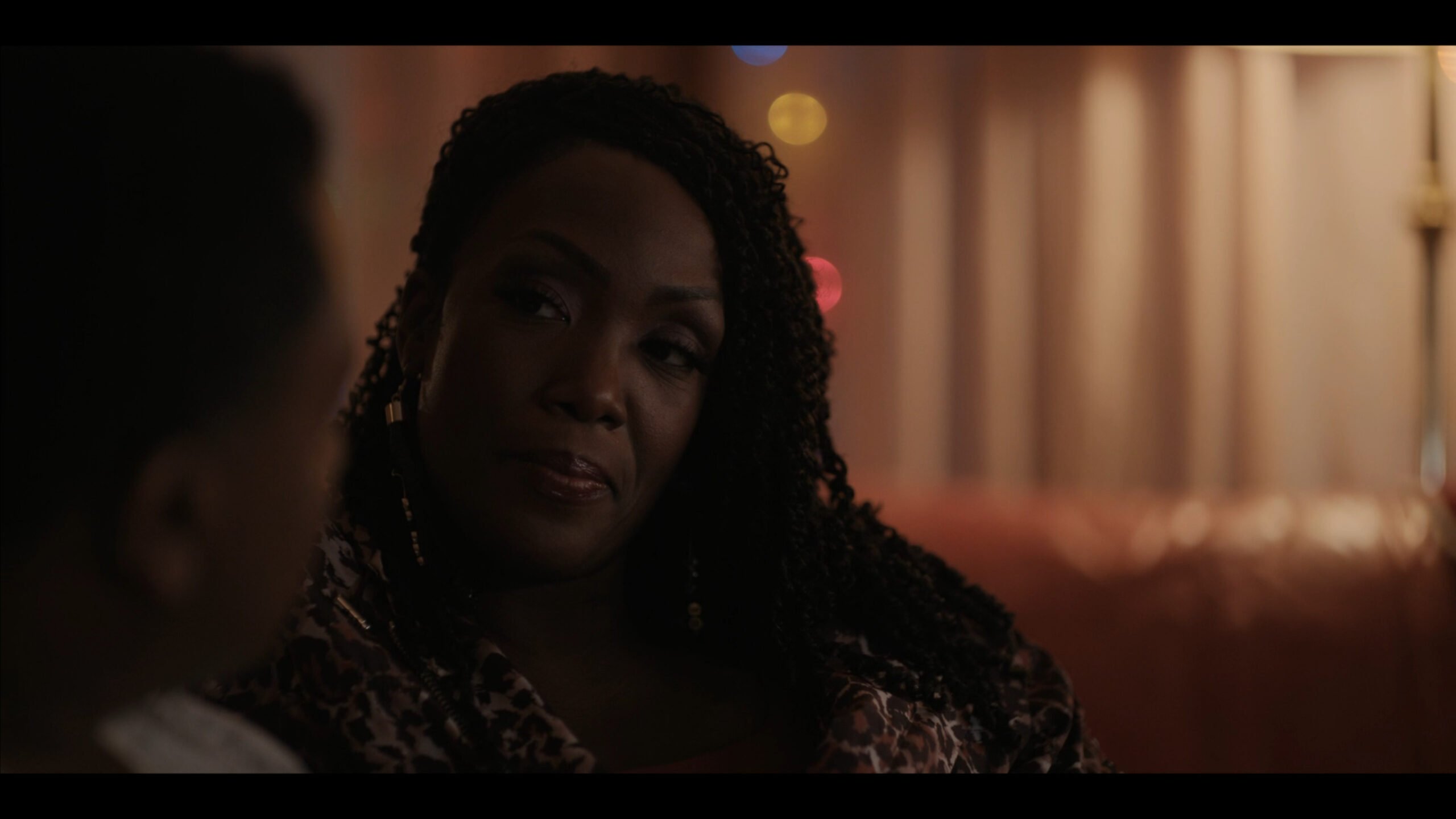 With Brandon long gone, Imani leaving, as well as Dre and Nina being in a rather contentious place, we don't really have any grown couples who seem good to and for one another. The problem might be solved with Shaad and Deja. Which, yes, had a bump in the road early on when Shaad reminded us he is a reformed thug. However, after that, it was smooth. He showed his charm, his willingness to learn, and that he is about more than getting some ass. And while we don't know much about Deja beyond her name, there is hope they'll build her up and not make her part of the long line of women on "The Chi" whose lives revolve mainly over the boys or men in their lives.
Kevin In A New Relationship
Simone, who seems strongly into astrology, beyond people's signs, could be an interesting match for Kevin. Especially since he seems to be in a better place than he was when things ended with Jemma. He communicates better; through Lynae, he understands how to be friends with girls when there is no possibility of dating, and we'd submit he has evolved.
Plus, with Simone being a girl closer to Kevin's socio-economic bracket, that removes a handful of potential issues the two could have. Though, with Simone saying she only texts in emojis, that could be a problem.
Peaches Trying To Reconnect With Her Boys
The depiction of a former addict trying to get right for her boys is usually reserved for movies. Either ones that are far too dramatic or see themselves as Oscar-caliber – with few existing in-between. So with Peaches, there is hope they can fill that chasm of a parent who cleaned themselves up and are hoping to reconcile. There are so many addicts out there who deserve hope and a visual of what the healing process can look like once they finish working on themselves.
A Forward-Thinking Teacher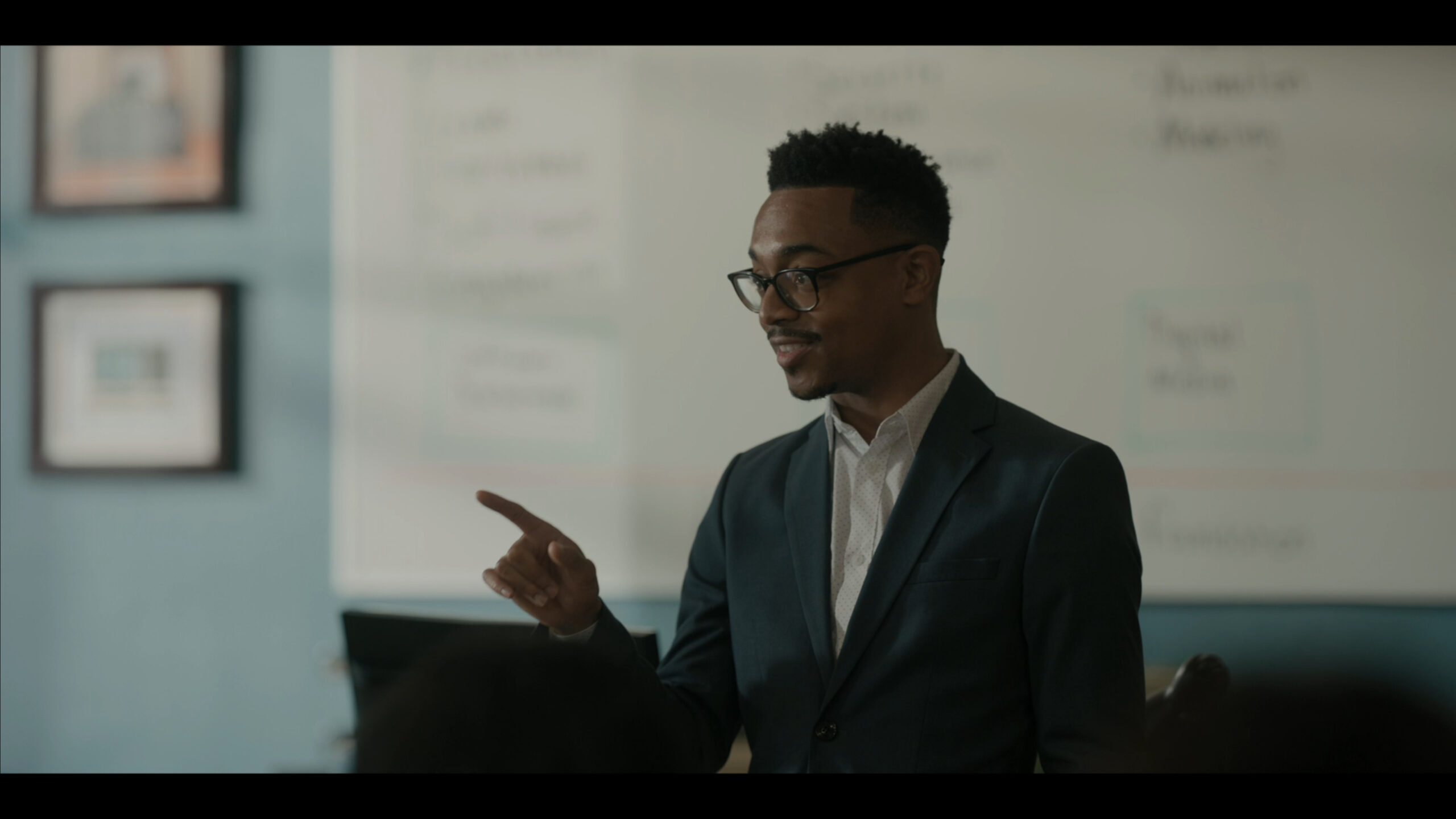 School has mainly been a setting for the past few seasons of "The Chi," with us maybe seeing an administrator here and there but no notable teachers since Mr. Gasca way back in season 1. So there is hope that with a new teacher making themselves known, Kevin will get a new male figure in his life and maybe some direction. Video Games are part of his current passion, but whether he is going to really hone the ability to compete or maybe get into design and code is anyone's guess. So considering the topic of college should be creeping up soon, Mr. Bradford's arrival is right on time.
[ninja_tables id="57300″]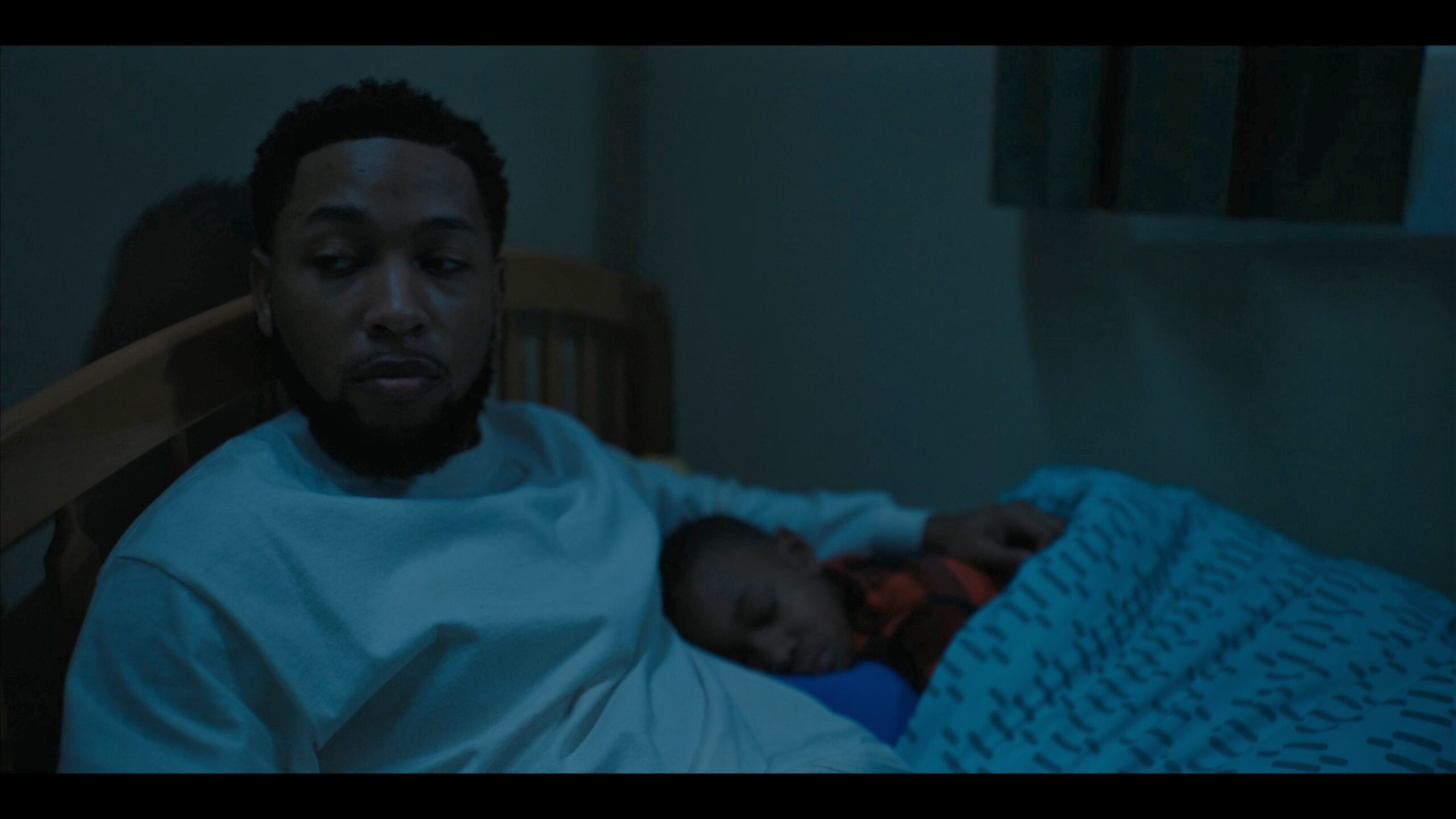 The Chi: Season 5/ Episode 2 "Oh Girl" – Recap/ Review (with Spoilers)
Overall
With so many forks in the roads, a lot of characters seem ready to take the low or hard road to get to a better place. Which, yes, will make for interesting drama, but we do hope when it is over, they can join the people who decided on growth and tapping into the potential of who they are or the relationships they could build or rebuild.
Highlights
A Forward-Thinking Teacher
Peaches Trying To Reconnect With Her Boys
Kevin In A New Relationship
Shaad and Deja
Understanding How Guys Like Emmett Fall For Marshawn Type Traps
Suede and Rob's Potential Influence On Emmett
---
Follow, Like, and Subscribe
Community Rating: 0.00% (0) - No Community Ratings Submitted (Add Yours Below)