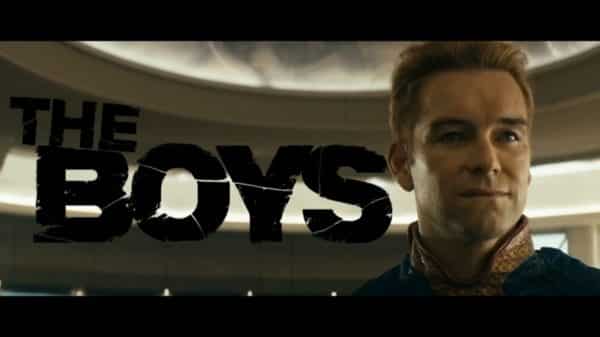 |
In the penultimate episode of the season, Becca's fate is revealed, and you may end up getting a bit teary-eyed.
---
Network
Amazon Prime
Director(s)
Dan Attias
Writer(s)
Craig Rosenberg, Ellie Monahan
Air Date
7/26/2019
Introduced This Episode
Monique
Alvina August
 Dr. Vogelbaum
John Doman
Grace Mallory
Laila Robins
Naqib
Krishan Dutt
Hugh Sr.
Simon Pegg
Images and text in this post may contain affiliate links which, if a purchase is made, we'll earn money or products from the company. Affiliate links and external links have an upward facing, superscript, arrow.
Recap
Initiate The Contingency Plan: Annie, A-Train, Homelander, Meave, Hughie, Billy, M.M, Kimiko, Hugh Sr., Frenchie
After Homelander's investigation, he reveals to Annie he knows about Billy, Hughie, M.M., and Frenchie. He even accuses her of being a traitor to which, if it wasn't for Maeve, it seems like he'd kill her and then let Vought cover it up. But, she pleads innocence and is strangely believed.
But no sooner than Homelander's reveal he knows everything, the team learns Frenchie isn't the only one who is made – leading everyone hunkering down. However, before Hugh can do that, he has to deal with A-Train kidnapping his father and threatening his life. To which his only counter is offering Compound V. A substance he seemingly was going to trade for his dad but then Kimiko pops up and breaks A-Train's leg.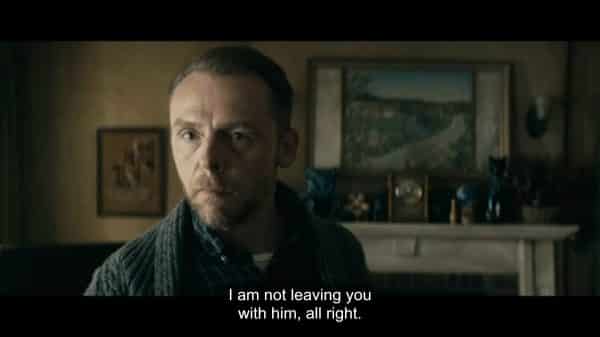 My Greatest Failure: Grace, Dr. Vogelbaum, Homelander, Madelyn, Becca, Billy
One of the great mysteries of the show is what happened to Becca? The answer is, in long-form, Becca formerly worked for Vought as a Senior Director For Digital Marketing. One of her first responsibilities were taking on Homelander's social media, and she did a good job at it. But, one day, she seemingly was called into Madelyn's office for a meeting, one assumingly Homelander was part of, and left disheveled. This is seen in a security cam video.
From there, she became pregnant. This is where Dr. Vogelbaum, who raised Homelander in a lab, comes in. For, based on his research, and what Homelander assumed, he should be sterile. However, Becca ended up pregnant with a super as a baby. One which grew faster than the normal rate and while clawing its way out, it made her bleed to death and the baby itself? Well, it drowned in her own blood.
All of that last paragraph, the pregnancy, and bleeding, Madelyn, in combination with Dr. Vogelbaum, kept from Homelander. Now, as for how Billy found out about the rape, at the very least, that was Grace Mallory. A CIA agent who approached Billy just as Billy approached Hughie. The only different being, it seems she didn't operate out of vengeance but justice.
Too Big To Fail: Naqib, Madelyn, Monique, Annie, Hughie, Billy, M.M, Susan,
With Compound V in hand, M.M.'s wife Monique slapping the mess out of him, and seeing that everyone on the team has a lot to lose, Billy decides to set aside his hard-on for Homelander and gives Susan what she needs. However, before she can take down Vought and Madelyn, Naqib appears. A super who happens to be a terrorist and with that comes Madelyn in a power position despite all Susan has evidence of.
Question(s) Left Unanswered
Generally speaking, can no super reproduce? If so, what is the cause of that?
Review
Highlights
The Truth About Becca & The Greatest Failure
Becca's name has lingered throughout the season, and while there, luckily, isn't a confirmation of whether Homelander did rape her or not, we do see her death. One which was devastating and a lot to watch. Also, strangely, despite the utter creep and messed up person Homelander is, somehow the callousness of Dr. Vogelbaum makes you feel bad for him. I don't know-how, since we saw a woman die due to his alleged actions – and have seen over 123 people die due to his incompetence. Yet, while the adult Homelander has become may not deserve sympathy, the child raised in a lab does.
A Supervillain Is Born
While I hate the fact the villain is a middle eastern terrorist, especially without a notable motive, at least we got an actual villain now. That's better than a bunch of supers who present the façade that they are good people but are anything but right?
Maeve Opening Up To Annie & Sticking Up For Her
While only for a moment, and more so a show of solidarity than anything else, you have to appreciate Maeve keeping Homelander from "handling" Annie and talking about Elena with her. Particularly since it isn't like Maeve has friends or talks to anyone but Homelander. So for her to stand up to him either speaks to the role she plays in his life or how much she has grown to respect Annie yet still recognizes she is a kid.
On The Fence
Only A Smidge of Mallory
With Becca's death played out in front of us, so leaves what happened to Mallory? We know, because of Lamplighter and Frenchie, her grandkids died. However, what about her? Were her grandkids just the first and the rest handled later? Considering she seems like an actual CIA agent, what happened after that? Did Billy, in his search for revenge, and after Frenchie screwed up, really destroy the government's pursuit of monitoring supers altogether?
The End Of Annie & Hughie?
While we knew it couldn't last forever, the fact it ended not too long after Annie and Hughie had their first time together sucked. Add in Billy shooting her, repeatedly, just when Hughie was getting to explain what was going on, and I don't know whether to rage or just roll my eyes.
A-Train & His Brother
While A-Train's brother has been around, seen sporadically throughout the season, it's unfortunate their relationship never got the spotlight it deserves.
Follow Wherever I Look on Twitter, Like us on Facebook and Subscribe to the YouTube Channel.
The Boys
Season/ Episode
Synopsis
Episode Information
Topics & Focused Characters
Season 1, Episode 8 "You Found Me" [Season Finale]

How does a show like 

The Boys

 do a finale? Well, by killing characters you'd never expect and ending on a reveal which may actually shock you.

Director(s)
Eric Kripke
Writer(s)
Anne Cofell Saunders, Rebecca Sonnenshine
Air Date
7/26/2019
Introduced This Episode
Nathan
Christian Keyes
Mr. Edgar
Giancarlo Esposito

The Planned Worked For Many, But Not All:

 

The Deep, Homelander, Billy, Madelyn, Susan, A-Train, Mr. Edgar
Desperate Times Call For Desperate Measures:Annie, Hughie, Billy, M.M., Frenchie, Kimiko, Grace, Donna
You Can't Always Get What You Want, But That Doesn't Mean You're Settling:

 

Becca, Madelyn, Homelander, Annie, Maeve, A-Train, Hughie, M.M., Frenchie, Nathan

Season 1, Episode 4 "The Female of the Species"

Frenchie thinks he may have found someone new for the team. Problem is, she's likely a Super, doesn't seem to speak English, and is possibly psycho.

Director(s)
Fred Toye
Writer(s)
Craig Rosenberg
Air Date
7/26/2019
Introduced This Episode
The Female
Karen Fukuhara
CIA Deputy Director Susan Raynor
Jennifer Esposito
Becca
Shantel VanSanten

Moving On Is Hard:

 

Hughie, Annie, Billy, Becca, Susan
Spice Girl Quiz:

 

Billy, Frenchie, The Female, A-Train, Popclaw, Mother's Milk, Hughie
Are We Even Heroes?:

 

Queen Maeve, Homelander, The Deep, Madelyn

Season 1, Episode 5 "Good For The Soul"

With the concept of faith and loss brought up, we're reminded of how lonely many characters are and how they struggle to find connections.

Director(s)
Stefan Schwartz
Writer(s)
Anne Cofell Saunders
Air Date
7/29/2019
Introduced This Episode
Ezekiel
Shaun Benson
Donna
Ann Cusack
Black Noir
Nathan Mitchell
Elena
Nicola Correia-Damude

Believe Expo:

 

Ezekiel, Hughie, Billy, Annie, Donna, Mother's Milk
Those Left Behind:

 

Billy, Maeve, Elena
A Song For The Lonely:

 

Annie, Hughie, Frenchie, Black Noir, The Female, A-Train, Homelander, Madelyn

Season 1, Episode 6 "The Innocents"

On top of learning "The Female's" real name and background, Billy's beef with Homelander is fleshed out, Homelander's childhood, and more.

Director(s)
Jennifer Phang
Writer(s)
Rebecca Sonnenshine
Air Date
7/26/2019
Introduced This Episode
Mesmer
Haley Joel Osment

The #MeToo Movement Hits Vought:

 

Annie, The Deep, Madelyn, Maeve, Elena, Ashley
Taking It Back:

 

Homelander, Billy, Hughie, Kimiko, Mesmer, Frenchie
The Beginning Of The End:

 

Susan, Billy, Annie, Hughie

Season 1, Episode 7 "The Self-Preservation Society"

In the penultimate episode of the season, Becca's fate is revealed, and you may end up getting a bit teary-eyed.

Director(s)
Dan Attias
Writer(s)
Craig Rosenberg, Ellie Monahan
Air Date
7/26/2019
Introduced This Episode
Monique
Alvina August
 Dr. Vogelbaum
John Doman
Grace Mallory
Laila Robins
Naqib
Krishan Dutt
Hugh Sr.
Simon Pegg

Initiate The Contingency Plan:

 

Annie, A-Train, Homelander, Meave, Hughie, Billy, M.M, Kimiko, Hugh Sr., Frenchie
My Greatest Failure:

 

Grace, Dr. Vogelbaum, Homelander, Madelyn, Becca, Billy
Too Big To Fail:

 

Naqib, Madelyn, Monique, Annie, Hughie, Billy, M.M, Susan,

Season 1, Episode 3 "Get Some"

Billy expands the team by one, and as he does, he stumbles upon Compound V and a new asset.

Director(s)
Phil Sgriccia
Writer(s)
George Mastras
Air Date
7/26/2019
Introduced This Episode
Popclaw
Brittany Allen
Queen Maeve
Dominique McElligott
Mother's Milk
Laz Alonso

Mother's Milk:

 

Mother's Milk, Frenchie, Billy, Hughie
The Life I Could Have Had:

 

Hughie, Popclaw, Annie, Madelyn, Billy, Frenchie, A-Train
This Means War:

 

Homelander, The Deep, Madelyn, Queen Maeve

Season 1, Episode 2 "Cherry"

As Vought International, Madelyn specifically, reveals its hand to us, so comes the realization this may actually be a show with no heroes. Well, besides Starlight.

Director(s)
Matt Shakman
Writer(s)
Eric Kripke
Air Date
7/26/2019
Introduced This Episode
Frenchie
Tomer Capon
Homelander
Anthony Starr
Senator Calhoun
David Andrews
Ashley
Colby Mionifie
Doppelganger
Dan Darin-Zanco
Anika
Ana Sani
Translucent
Alex Hassell

Starlight, This Is Your New Life:

 

Annie, Ashley, The Deep
Wanting To Do More And Yet Doing Too Much:

 

Homelander, Senator Calhoun, Doppelganger, Madelyn
We Need To Talk About The Guy In My Trunk:

 

Anika, Homelander, Frenchie, Hughie, Billy, Translucent

Season 1, Episode 1 "The Name Of The Game" [Series Premiere]

The Boys gives us Greco-Roman style god-like heroes, and reminds us of the dark side the MCU and DCU don't show.

Director(s)
Dan Tractenberg
Writer(s)
Eric Kripke
Air Date
7/26/2019
Genre(s)
Action, Drama, Comedy
Good If You Like

The Dark Side Of Superheroes
Super Heroes Behaving Badly
Blood and Violence
David vs. Goliath Storylines

Isn't For You If You

Don't Want To Watch Anything Dealing With Superheroes, Even If It Calls Out The Heroes, Their Creators, And The Lack of Collateral Damage Never Mentioned

Introduced This Episode
Hughie
Jack Quaid
Robin
Jess Salgueiro
A-Train
Jessie T. Usher
Billy Butcher
Karl Urban
Madelyn Stillwell
Elisabeth Shue
Annie (Starlight)
Erin Moriarty
Deep
Chace Crawford
The Truth About Becca & The Greatest Failure - 89%
A Supervillain Is Born - 80%
Maeve Opening Up To Annie & Sticking Up For Her - 85%
Only A Smidge of Mallory - 75%
The End Of Annie & Hughie? - 71%
A-Train & His Brother - 70%
Subscribe to Blog via Email
You Can Find The Podcast On All Major Platforms