Station Eleven: Season 1/ Episode 3 "Hurricane" – Recap/ Review (with Spoilers)
The show shifts its focus away from Kirsten to explore Miranda's life before Day Zero, including her relationship with Arthur.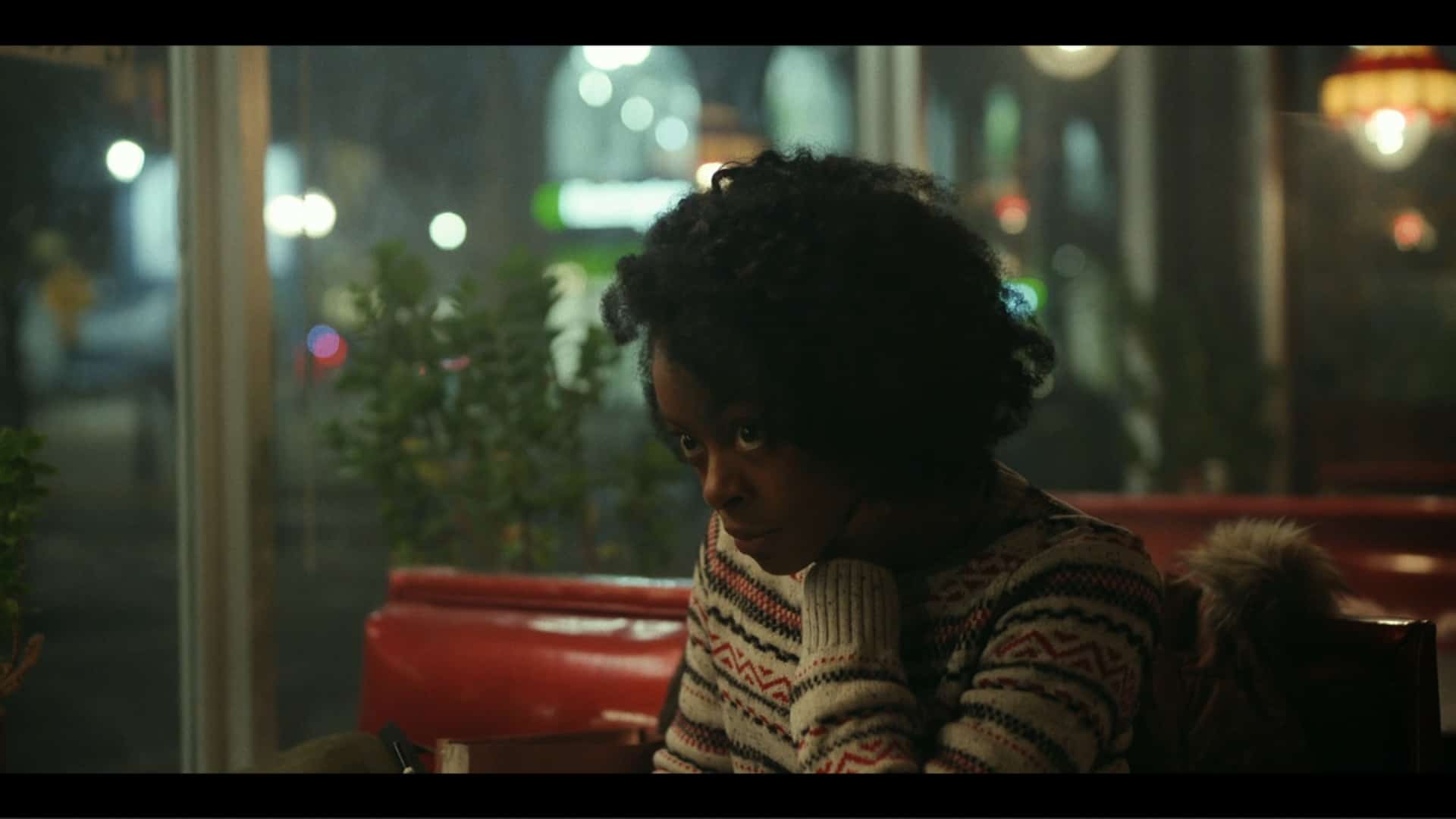 The show shifts its focus away from Kirsten to explore Miranda's life before Day Zero, including her relationship with Arthur.
---
Aired
12/16/2021
Network
HBO Max
Directed By
Hiro Murai
Written By
Shannon Houston
Introduced This Episode
Miranda
Danielle Deadwyler
Clark
David Wilmot
Leon
Chike Johnson
Elizabeth
Caitlin Fitzgerald
Recap
2005 Chicago – Clark, Arthur, Miranda, Leon
Miranda, a young woman raised in the Caribbean, mainly by her father, was in Chicago for an interview to work at a logistics company. Her boss, Leon, was friendly and a character, and while her humor was dark and she was a bit deadpan, he liked her, so she was hired.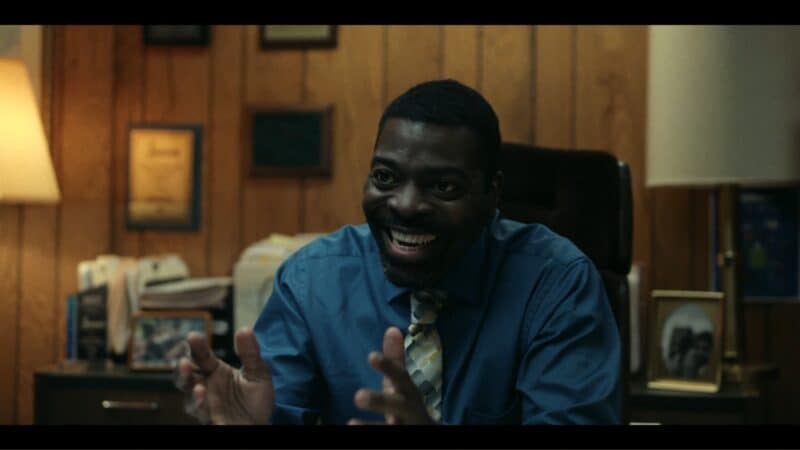 Arthur was a man late to his friend Clark's birthday party without a gift. He saw Miranda in a diner, minding her business, drawing as she usually did to relax. He interrupted that and tried to start a conversation she didn't really want to have. Yet his pursuit of her was fun in some way, potentially exciting, and she decided to join him at the party and in life.
2007 Hollywood – Clark, Arthur, Miranda, Elizabeth
Fast forward two years, she is in the throes of her job, and Arthur's star is rising, and he is now a famous Hollywood actor. One who even is rumored to be having an affair with his co-star Elizabeth and while not on her radar at first, when Miranda has dinner with Arthur, Elizabeth, Clark, and others, it becomes clear something is going on. Arthur won't admit to it, until years later, but she can tell – and she doesn't care.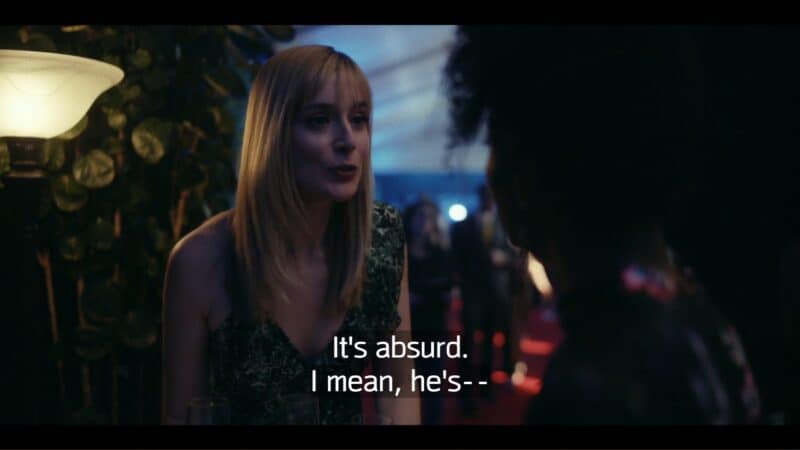 Why? Well, unfortunately, it is hard to say. Maybe it is because she likes, maybe loves Arthur, yet isn't in the kind of love which can be considered obsession? He is someone nice to come home to, affords her some kind of privilege that was foreign growing up, but aspects of his life don't attract her, and she has a consuming job and hobby that doesn't make his company essential?
2020 – Miranda, Leon, Clark, Arthur
Either way, by 2020, she is single, trying to secure a deal in Malaysia for Leon's company as Day Zero approaches and lockdown begins. Now, thanks to Leon, she could have escaped on a ship and been at sea for a year, but with hearing from Clark that Arthur died, she tripped, fell, and missed the opportunity. But, while she is held up in her hotel room, using duct tape to seal it off, even if she dies, it seems she'll be remembered by her Station Eleven graphic novel.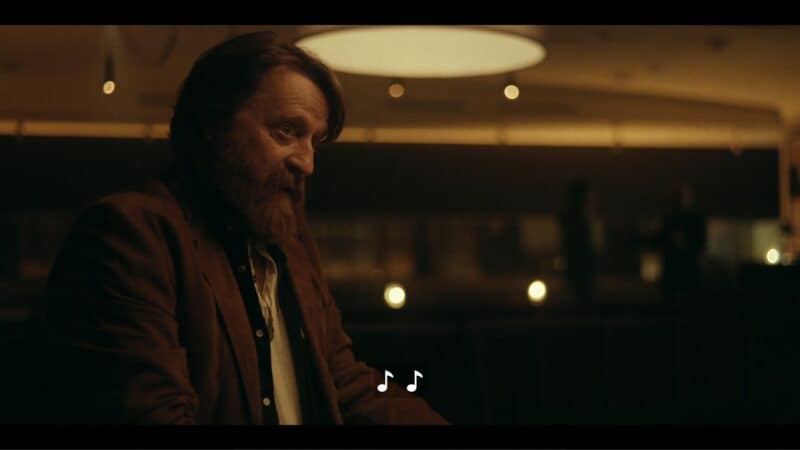 Yes, the piece she was working on for decades and burned in 2007 has been finished, and there are multiple copies out there for consumption. One of which we see Kirsten still read decades after Miranda might have died.
Things To Note | Question(s) Left Unanswered
Question(s) Left Unanswered
So, did Miranda live or die?
What Could Happen Next
I feel like we're going to get Clark's backstory in a future episode, and maybe also Arthur's. Especially considering we got Miranda's, who I wasn't even thinking about, but now am so appreciative that we got.
Collected Quote(s) & .Gifs
I am at my best when I'm escaping.
— Miranda
Review
---
Community Rating:
---
Highlights
Miranda
We like and appreciate Miranda because she is an introverted Black woman who is career-driven but not messy. Yes, she can be seen as cold, yet not malicious. Also, she is creative, quiet, and feels like a rarely seen depiction, at least in anything considered mainstream.
And while, yes, this did come with not often understanding her feelings and her coming off closed off, that is part of her allure. She doesn't break down when she suspects her husband is cheating, for she has a full life without him, and thus it isn't the worst thing that could happen. Which for Arthur is perplexing. Yet, whether you see Miranda as a workaholic or just someone who believes in fully maintaining a sense of self in a relationship, there is no denying you'd be hard-pressed to find someone just like her who looks like her.
[ninja_tables id="62300″]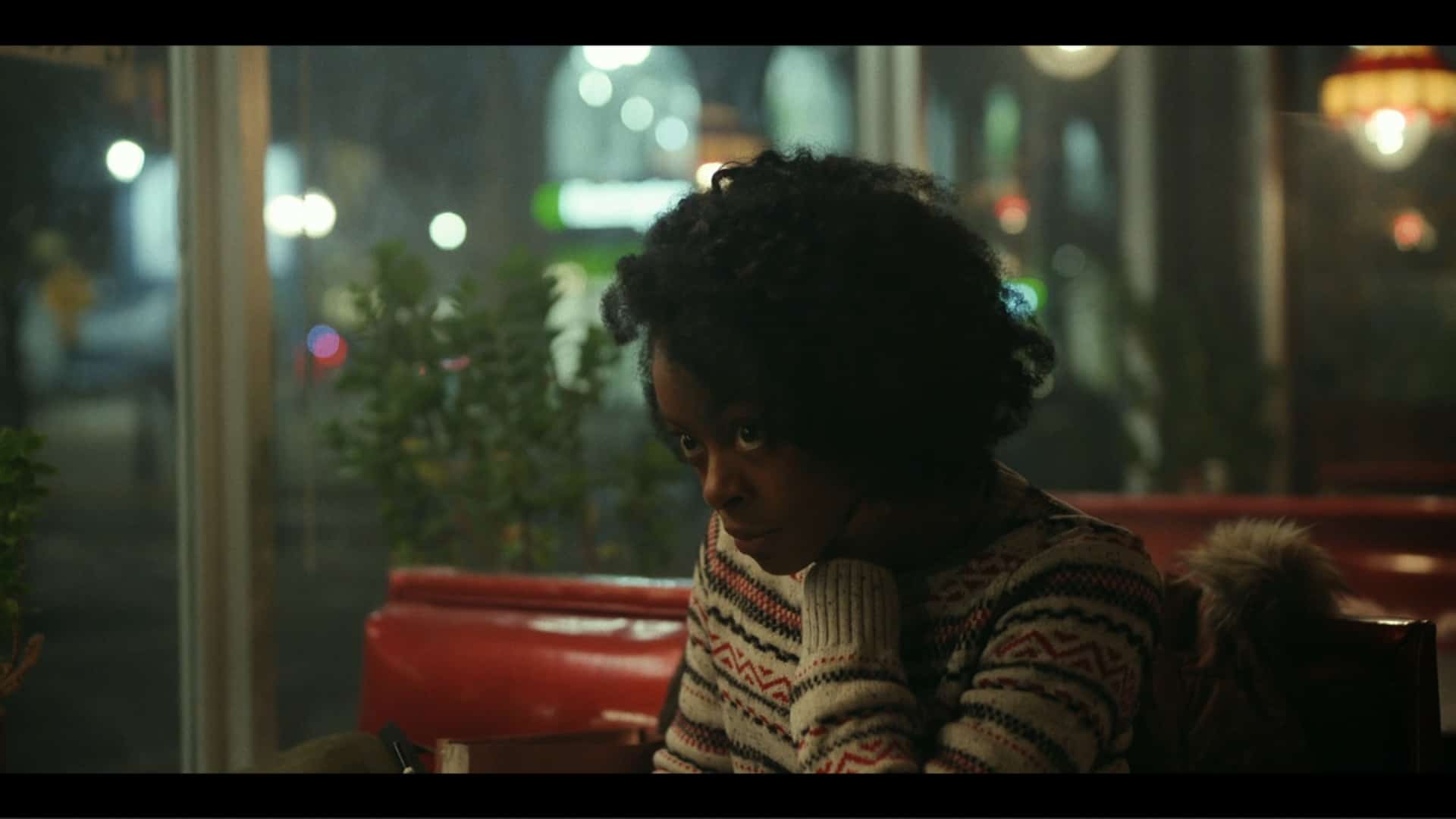 Station Eleven: Season 1/ Episode 3 "Hurricane" – Recap/ Review (with Spoilers)
Trajectory: Plateau
I have to admit I was thrown off by a character with a forgettable part getting their own episode, but with the show featuring her comes the need to question who is next and what will they bring to flesh out Arthur, themselves, or the show as a whole?
---
Follow, Like, and Subscribe
Community Rating: 0.00% (0) - No Community Ratings Submitted (Add Yours Below)