Single Drunk Female: Season 1/ Episode 2 "One Day At A Time" – Recap/ Review (with Spoilers)
Question: Is rock bottom easier to deal with laying down or standing up? Asking for a friend.
Aired
1/20/2022
Network
FreeForm
Directed By
Phil Traill
Written By
Simone Finch
Introduced This Episode
Doris
Cocoa Brown
Bob
Ian Gomez
Stephanie
Madeline Wise
Joel
Charlie Hall
James
Garrick Bernard
Mindy
Jojo Brown
Recap
[adthrive-in-post-video-player video-id="tEDXIMq8″ upload-date="2022-03-25T03:27:17.000Z" name="Single Drunk Female 1.1 and 1.2 – Video Recap/ Review (with Spoilers)" description="Gaining legal access to alcohol is seen as a right of passage. But, as shown in Single Drunk Female, alcohol also can become a crutch that is so hard to let go of." player-type="static"]
Things At Home – Bob, Carol, Sam
Sam is definitely a bit of a complicated roommate for Carol. Yes, she is her daughter, and Carol loves her, but she also wasn't really preparing for Sam to eventually return. Never mind returning now with her having a boyfriend and finally moving on after the passing of her husband.
But what doesn't help is that, with Sam being sober, she doesn't have much of a reason to go out. Well, that and being broke. So things get a bit hostile, for Carol has to slow things down with Bob, be mindful of a sly comment from her daughter, and not get to enjoy this almost forgotten experience.
Things At Work – Mindy, Carol, Joel, Felicia, Brit, Sam, Doris
Going from working at an online quiz and article company to working at a supermarket is humbling. Sam knows this, Felicia knows this, and unfortunately, Sam's ex Joel learns about this. Plus, to make matters worse, not only does he know Sam has fallen from grace, but then Brit lets Sam know she owes $5,000 because of the damage to the party bus. This is on top of all the other bills Sam has due to her situation going to court.
But, if it is any solace, Mindy is a nice and lenient boss. Granted, because she knows sobriety is hard but as nice as she can be at work, outside of work? Well, she is kind of an ass, especially at AA.
However, Doris, who works in the deli section, she's nice. She doesn't even get offended when Sam talks about working at the supermarket as a temporary thing. Doris just rolls with it.
CAN I GET A WIN?! – James, Olivia, Stephanie, Sam
With work being lackluster and Sam feeling like she is in the way at Carol's house, drinking becomes such a temptation. So, she goes to Olivia's house, to Olivia's wife's ire, since Olivia's AA sponsees seem to have a habit of getting in the way of their marriage. Or, at least, before Stephanie made an issue of it, they did. But, this is part of Olivia's calling – being there for her 7 or 8 sponsees and keeping them from relapsing.
With Sam, though, she isn't as easy of a case as she could be. Why? Because Sam looks at Olivia and wants answers, guidance, a counselor, surrogate mother, etc. All of which Olivia is not going to provide for she isn't Sam's mom, aunt, cousin, or even friend. She is a sponsor, a resource for when Sam is tempted to drink.
Keeping that in mind, she isn't the call Sam makes when she wants to drink that night. Instead, it is James who makes for good company. Perhaps even the kind of friend Sam needs to make sobriety not seem like hell. This is why she wants to have sex with him, but he rejects her and says she is untouchable for a year and a day. She doesn't take the rejection personally and allows it to ruin the situation, but it does send her back to the drawing board.
Things To Note | Question(s) Left Unanswered
Question(s) Left Unanswered
Can James and Sam be end game?
Was Sam particularly close with her dad? Did he play middle man when Sam and Carol would get into it?
Will Sam go to therapy since it seems like that needs to be on the table?
What led James, Mindy, and Olivia to become alcoholics?
What Could Happen Next
Based on previews, James is going to break that year wait rule. The question is, will he try to take things slow with Sam, enforce boundaries and be friends, or for his own sobriety, potentially end things altogether?
I fully expect people to relapse. The question is who, when, why, and how many times? For example, if something goes left in her marriage to Stephanie, I think Olivia is going to break.
Review
Highlights
Cute Couples
Whether you are talking about Olivia and Stephanie, even if Stephanie is a bit intense, Bob and Carol, with their corny banter, or James and Sam, we got a lot of cute couples on this show. Each one offers something different, with varying dynamics. All of which draw you in and give you not only butterflies but something to look forward to as the relationships are explored further.
Carol Wanting To Be Supportive, Yet Being Imperfect In Doing So
It's a challenge to be someone's rock when they have hit rock bottom. Especially since Carol doesn't have the tools. So what to say to someone who potentially drinks for comfort when you may not be the most tactful when you speak? How are you supposed to be supportive when you don't even understand or want to accept their failings being because of a disease and not bad choices?
We love and appreciate Carol for being an imperfect person and mother in this situation, for it adds another level of realism to Sam's recovery not being an easy thing.
[ninja_tables id="63223″]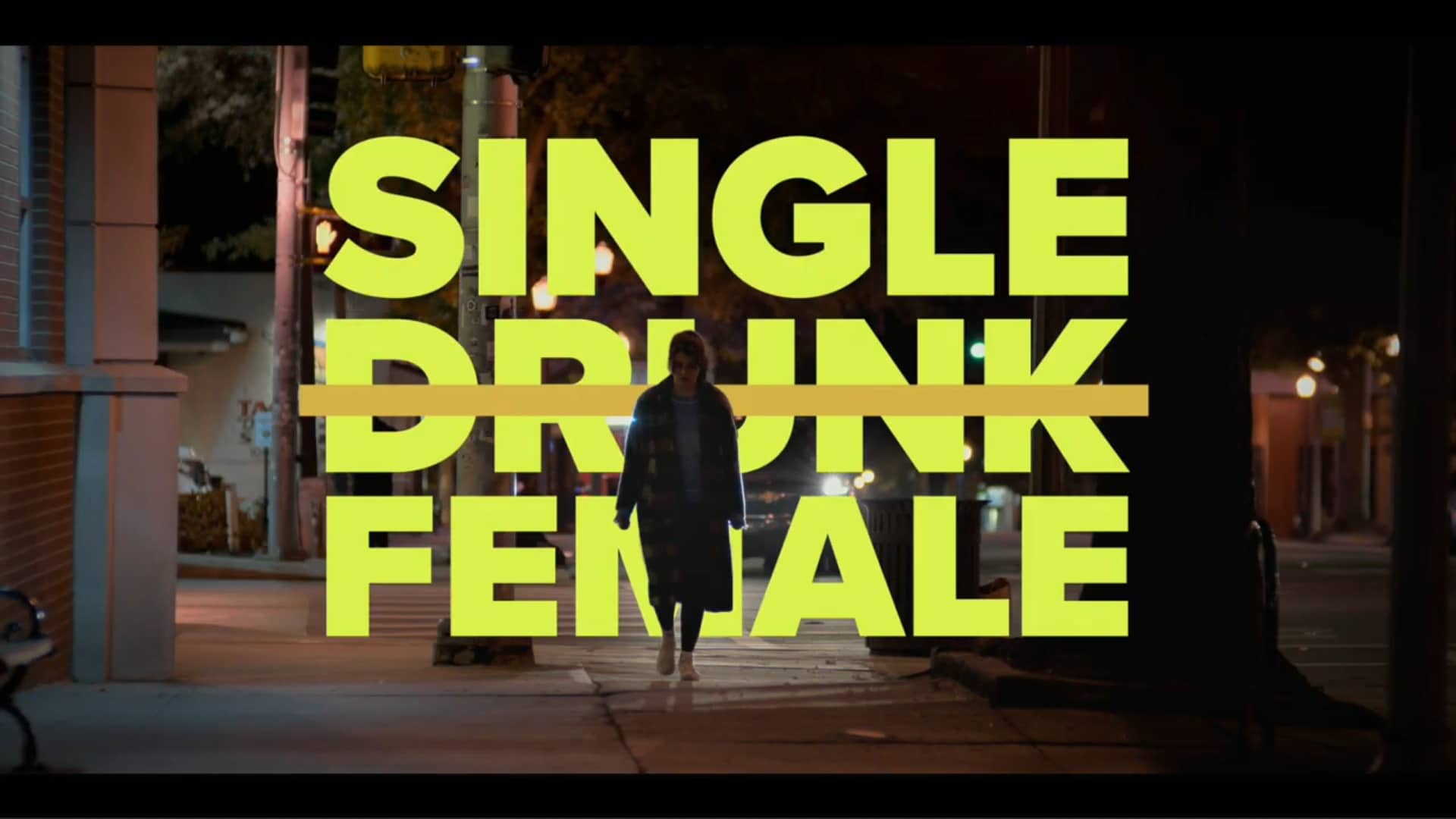 Single Drunk Female: Season 1/ Episode 2 "One Day At A Time" – Recap/ Review (with Spoilers)
Overall
Single Drunk Female is definitely going to be a memorable show as part of FreeForm's lineup. Now, the only question is, will it produce the ratings the network needs for it to go the distance, or will this be another show that the executives thought was a good idea, fit the network's brand, but couldn't attract an audience?
Highlights
Carol Wanting To Be Supportive, Yet Being Imperfect In Doing So
Cute Couples
Related Topics:
Charlie Hall
,
Cocoa Brown
,
FreeForm
,
Garrick Bernard
,
Ian Gomez
,
Jojo Brown
,
Madeline Wise
,
Phil Traill
,
Simone Finch
,
Single Drunk Female
,
Single Drunk Female: Season 1