Servant: Season 2/ Episode 10 "Josephine" [Finale] – Recap/ Review (with Spoilers)
---
Community Rating: 0.00% (0) - No Community Ratings Submitted (Add Yours Below)
---
This post may contain affiliate links and spoilers. Please read our disclosure policy.
---
In the 2nd season finale, Servant gives you fight scenes, blood, death, and a promise that season 3 could and should be way better than season 2.
---
| | |
| --- | --- |
| Director(s) | Ishana Night Shyamalan |
| Writer(s) | Ishana Night Shyamalan |
| Aired (Apple TV +) | 3/19/2021 |
This content contains pertinent spoilers. Also, images and text may contain affiliate links, which, if a purchase is made, we'll earn money or products from the company.
Recap
We Have Our Customs – Aunt Josephine, Leanne, Dorothy, Sean
With being at the end of her rope, Dorothy has a bit of a breakdown as Aunt Josephine pushes her to face the truth. Which wasn't what Dorothy originally planned at all. She thought, with Leanne as bait, she'd control the situation. However, after 15 minutes of speaking to Leanne, a caveat Aunt Josephine asked for, it became clear all Aunt Josephine was going to give Dorothy was the truth, and that damn near broke Dorothy.
How? Well, she found herself coming to terms with all the repressed memories she has had, and they were overwhelming her. In fact, Dorothy was planning to kill herself, for she was just so overwhelmed.
Now, where was Shaun? Well, to keep Dorothy or Sean from interfering in Aunt Josephine and Leanne's customs, he was locked into a room.
The Reunification Ritual – Aunt Josephine, Leanne
So what is this custom? Well, Aunt Josephine decides that if Leanne won't repent and renounce her connection to Dorothy, she will have to go through the reunification ritual. Now, what is that? Well, the process to have Leanne reunified with God, in death.
This, as you can imagine, Leanne doesn't want, so she tries to run, but Aunt Josephine blinds her and chases her to the basement, where she begins the murdering process. However, after a certain point, Leanne switches from flight to fight, and she gets this opportunity thanks to Dorothy.
A Life For A Life – Aunt Josephine, Leanne, Dorothy, Sean, Jericho
How? Well, despite being ready to meet her maker, Leanne's prayer perhaps breaks Aunt Josephine's spell on the door, and after he talks some sense into Dorothy, she heads to the basement and saves Leanne. This allows Leanne to clear her vision further and eventually kill Aunt Josephine.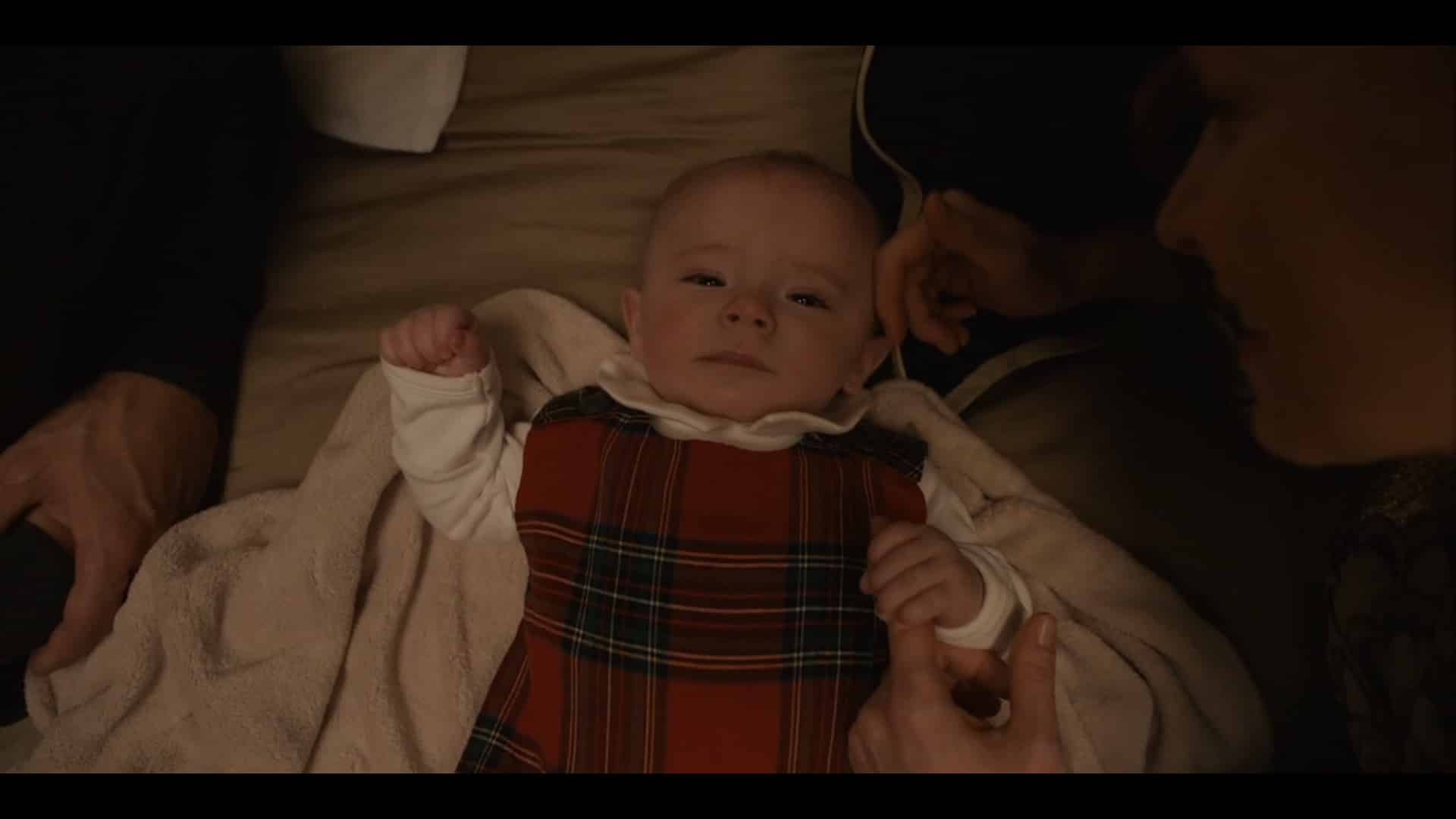 With this action, Leanne feels comfortable and confident enough to bring Jericho back to life, just as Sean is ready to reveal to Dorothy the truth. But with her son back in her arms, there is no need. Though, with Leanne murdering an aunt and possibly Uncle George, it seems this will be considered a declaration of war. One Leanne feels she is ready for.
Review
Highlights
With A War On The Horizon, Season 3 Might Be Interesting
Season 2 frankly struggled. Leanne was absent for a quarter of the season, when she was kidnapped, it seemed Dorothy didn't know what to do with her beyond torture her, and while getting some idea of Leanne's childhood was interesting, like so many things on the show, it was kind of vague and not developed to the point you could legitimately say, "I get why they are doing this."
But with a clear direction for season 3, not a cliffhanger, and getting to understand how potentially violent and entertaining season 3 might be, it seems the Church of the Lesser Saints will be marching in and giving Servant the boost it desperately needs.
Leanne v. Aunt Josephine
Fight scenes don't really happen on Servant, yet with how Aunt Josephine and Leanne fought, it does make you wonder if this is a preview of what's to come? Clearly, Leanne is considered a rogue, and I doubt they are just going to let her be free to do as she pleases, including resurrecting people – especially for those undeserving. So considering they aren't above murder, like setting people on fire, and are an international group, this potential preview of what's to come is exciting.
Sean Finally Coming To The Point Of Forcing Dorothy To Face the Truth
Placating Dorothy about what she did has been Julian and Sean's sin that had led to them allowing all the madness we have seen. So Sean finally coming to the point of FINALLY revealing the truth to Dorothy felt like a major marker in the show. Not just because Dorothy may no longer be held with kid gloves as she previously has, but it may mean both Sean and Julian finally accept and vocalize their part in Jericho's death.
[ninja_tables id="55169″]
Summary
With A War On The Horizon, Season 3 Might Be Interesting - 85%
Leanne v. Aunt Josephine - 84%
Sean Finally Coming To The Point Of Forcing Dorothy To Face the Truth - 82%
The season 2 finale of Servant gives you a reason to hope that season 3 will be better than season 2.