Servant: Season 2/ Episode 1 "Doll" – Recap/ Review (with Spoilers)
Dorothy, more awake than ever, is on the case to get back Jericho. But with so few ways to find May, never mind Leanne, what can she do?
---
Director(s)
Julia Ducornau
Writer(s)
Tony Basgallop
Aired (Apple TV Plus)
1/15/2021
Introduced This Episode
Officer Reyes
Victoria Cartagena
This content contains pertinent spoilers. Also, images and text may contain affiliate links, which, if a purchase is made, we'll earn money or products from the company.
Recap
Creating A Narrative – Officer Reyes, Sean, Julian, Dorothy, Natalie
Once Dorothy realizes Jericho is gone, she flips out. She calls the cops, is looking into Aunt May and with all the attention she is bringing, Sean, Julian, and Natalie go into overtime to make sure the cops believe the narrative they put out. What narrative? Well, that Dorothy is finally coming to terms with the death of Jericho. Which, thanks to Officer Reyes showing up, the cop who was called when Jericho originally died, Dorothy's call gets written off.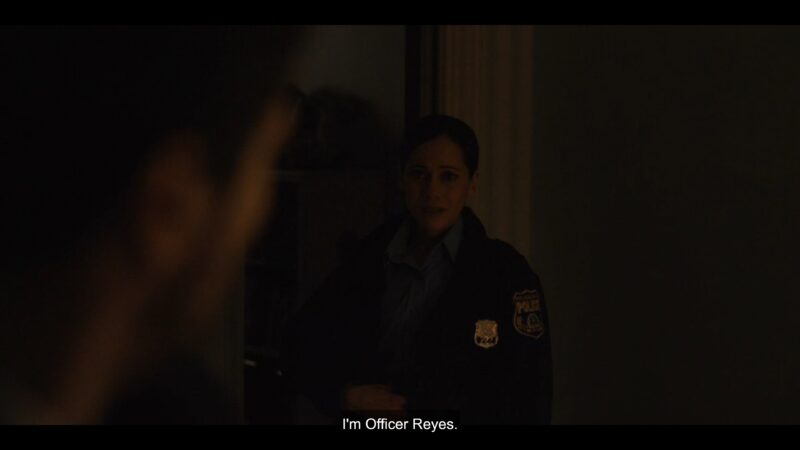 Your Lack Of Effort – Sean, Dorothy
While Dorothy doesn't catch onto Sean, and everyone else, undermining her, his lack of effort to find Jericho is noted and leads to a fight. One in which she reveals she would potentially kill herself if Jericho died and notes Sean is a horrible father and she expected having a child would mean him finally growing up. That statement gets to Sean and while he was all but ready to throw out that doll, which is back again, he ends up washing it seemingly for comfort.
Review
On The Fence
Realizing How Unexciting Dorothy & Her Family Are Without Leanne
The intrigue Leanne brought to the show is undeniable and you can see how much of a vacuum she left since no one is really able to fill that void. Dorothy losing her mind and investigating Aunt May and creating a ruckus doesn't draw you in. Julian being shady, Sean having moments when he is unsure of himself or seems like he is losing it, they just don't replace the supernatural element, and presence Leanne had.
Thus making me hope we don't spend too many episodes wondering what happened to her for clearly she is the hook and star of this show.
[amazon bestseller="M. Night Shyamalan" items="2″]
[ninja_tables id="55169″]
Summary
Realizing How Unexciting Dorothy & Her Family Are Without Leanne - 72%
With Leanne missing in the return of "Servant," things feel a little too dull and it makes you crave her return.