Legacy: Season 1/ Episodes 1-3 (with Spoilers) – Recap/Review
All it takes is a moment to single-handedly tear apart a family while decades were spent building the legacy.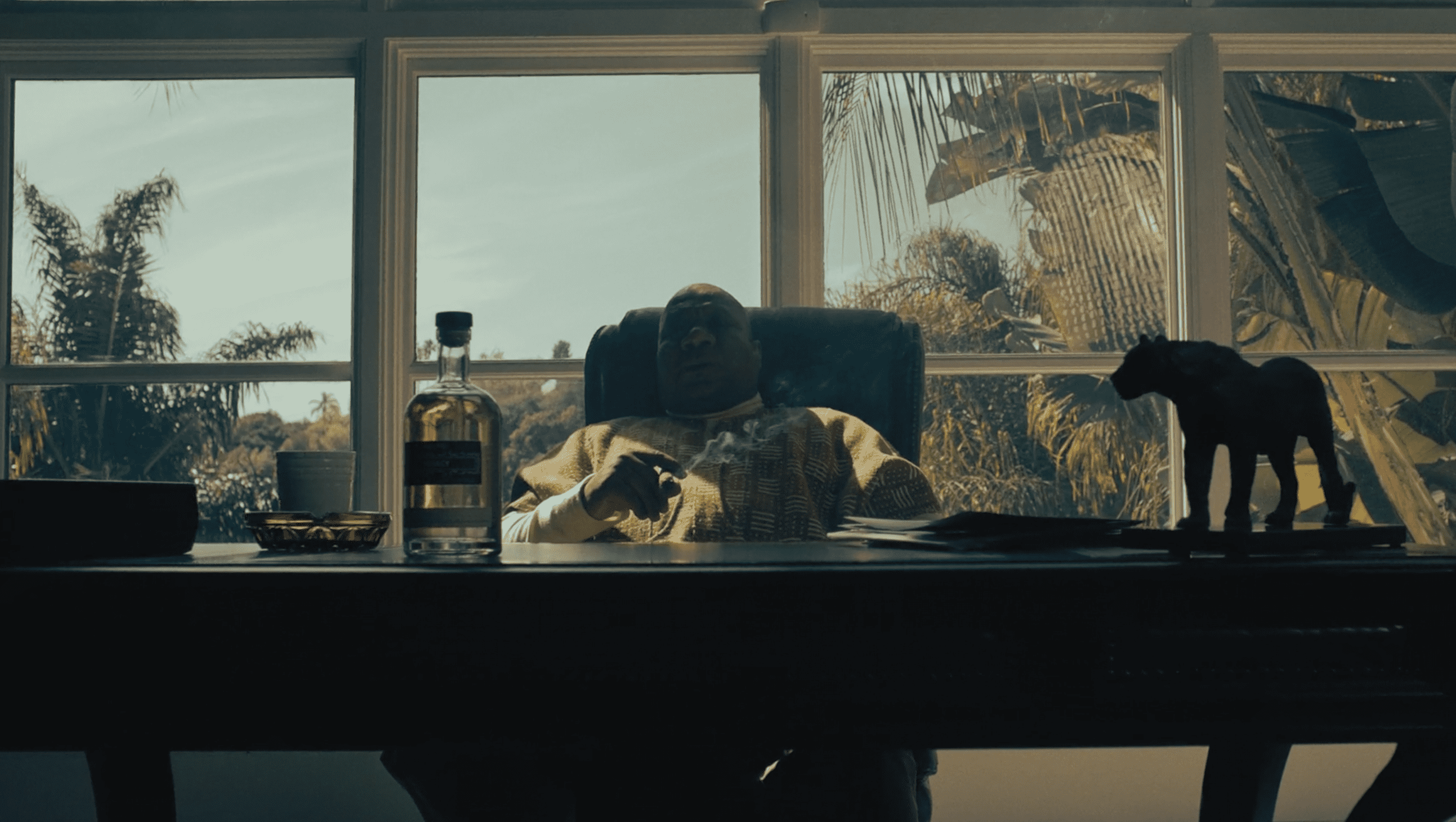 All it takes is a moment to single-handedly tear those closest apart while decades were spent building a legacy.
| | |
| --- | --- |
| Guy Simmons | Ving Rhames |
| Mrs. Simmons (Debra) | Lisa Raye McCoy |
| Tysean (Ty) | Markice Moore |
| Gloria | AJ Akua Johnson |
| Karin | Tyler Abron |
| Tito | Jeremy Meeks |
| Kat | Draya Michele |
| Vee | Barton Fitzpatrick |
| Kevin | Andra Fuller |
| Willy | Clifton Powell |
| Karin | Lawrence Hilton Jacobs |
| Willie Simmons (Pops) | David Terell |
This content contains pertinent spoilers. 
Summary
After the successful mobster Guy Simmons is wounded in a fatal shooting, he is hospitalized and rendered comatose. His family visits and buried tensions arise amongst Guy's heirs and women. His two sons, in his absence, pull the strings of the business, named "Legacy," with their varying skill sets and motives in mind. Alongside the boys wrestling for control of the business, there are also their mothers, Gloria and Mrs. Simmons. In the beginning, the two bombshells meet each other with strife almost as often as their sons.
Mrs. Simmons, Guy's current wife, and mother to his second son, Tysean Simmons, claims outside forces, like Tysean's brother, Kevin, are actively attempting to weaken his standing. Unbeknownst to her, someone Tysean traps with, as part of "The Wolf Pack," may have orchestrated Guy's shooting. But alongside the trouble Tysean brings to Legacy, there are the business decisions of his older brother Kevin and his mother, Gloria. For example, Kevin has an undercover cop sitting on the company's board, and he is quite cordial with her. This leads to her trying to set up the brothers so it isn't only their father who gets taken down.
But, the drama isn't just business; it's persona. Beyond the drama between Gloria and Mrs. Simmons, there is the fact that Kevin's wife, Karin, is Tysean's ex. She expresses the pain she had experienced thinking her former lover would not be released from prison for years as charges and odds were stacked against him. This leaves her torn when he is finally out, but she has now committed herself to his brother. Not to be outdone, another potential suspect in Guy's shooting comes in the form of Brah Hardly who implicitly threatens the family since he still holds major contempt for the powerful Guy Simmons. Hardy is Mrs. Simmons' ex and has familial ties to a young outlaw whom Kevin had already promised a life-long stake in the Simmons family affairs.
The combination of all the family drama leaves you to wonder if Guy's Legacy shall begin and end with him.
Review
---
Community Rating:
---
Our Rating: Positive (Watch This) – Recommended
Notable Performances, Moments, or Episodes
Two Brothers, One Lover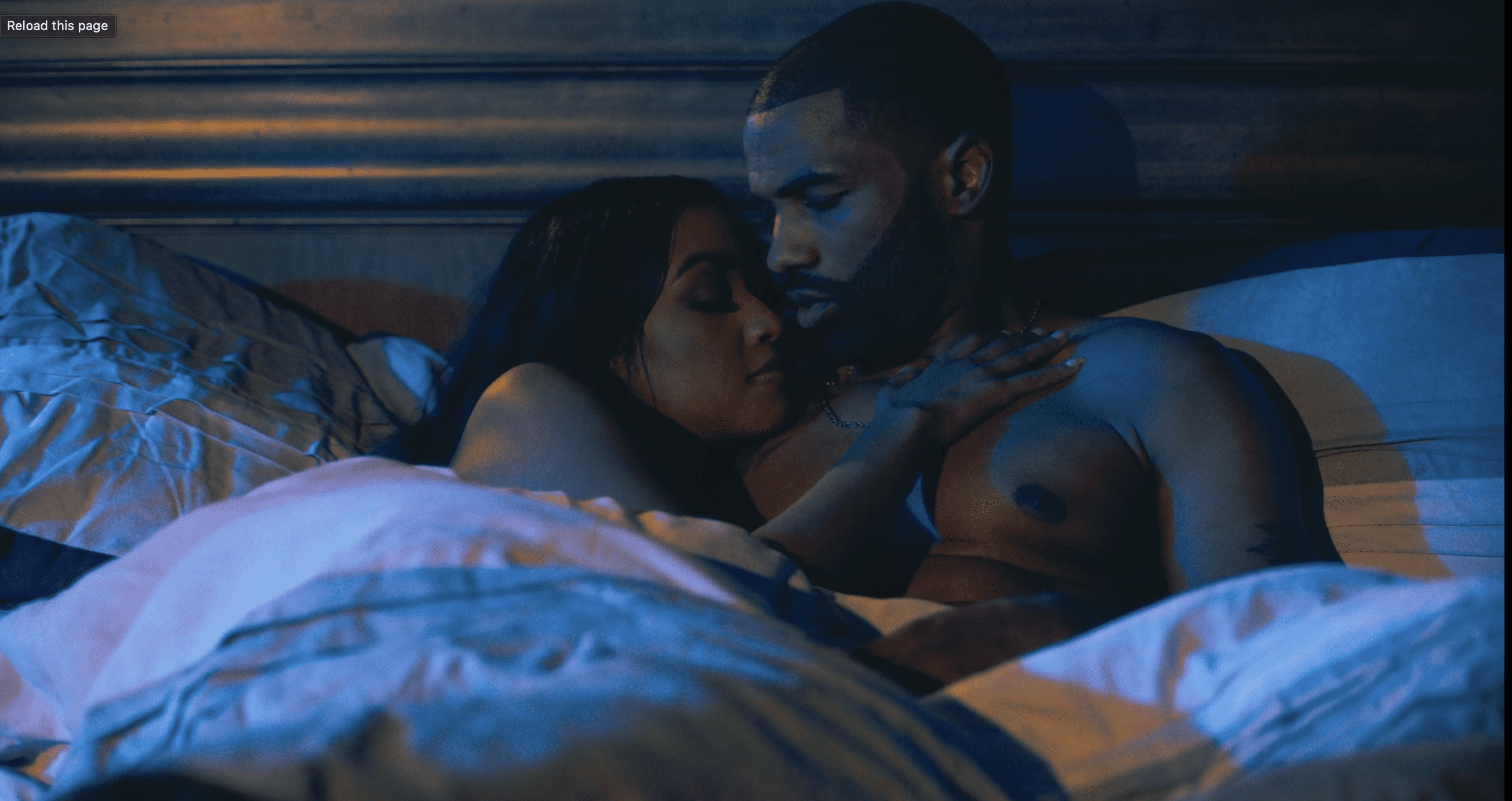 While in jail, Tysean's lover, Karin, married his eldest brother. Karin thought her Ty would never get out, and not only did Kevin treat her better, but he offered commitment. Throughout the series, it is apparent that she is still in love with her ex, who is now legally an in-law. Mrs. Simmons speaks with Karin and supports Karin's dreams, even mildly scolding her son, Tysean, for his behavior towards his ex as the young woman grapples with incongruous feelings. She laments watching old videos and even daydreaming about past steamily intimate moments with Tysean. Kevin asks her repeatedly if she wants him and their relationship and Karin acts as if she has no doubts, seemingly because it is too late.
This strange reality creates a tense dynamic between the brothers and the beautiful yet indecisive Karin. It is likely that she is an explanation for some of Tysean's Napoleonic behavior toward Kevin, alongside the burning words of his mother, Debra. He is threatened by his brother, who has at least a foot on him, in many legitimate spheres of life. The series' multifaceted themes of betrayal and competition are compounded by these scenarios' effects as deeply embedded resentments are commonplace to rise around exquisite women in "Legacy."
Highlights
Sticks And Stones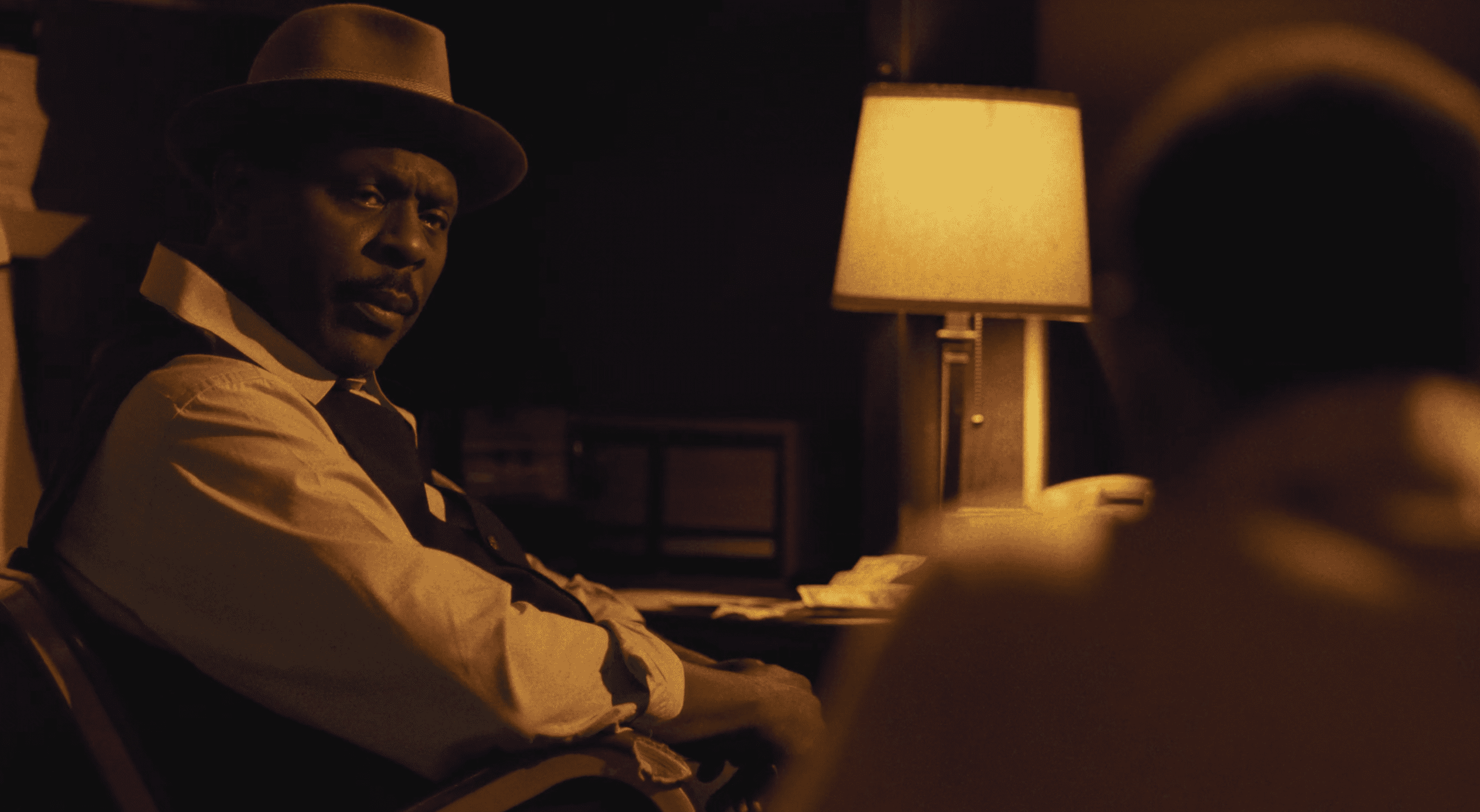 Throughout the series, the audience is met with many flashbacks showcasing Guy Simmons' upbringing under his father, Willy. These scenes were cinematic, often comedic, and soulful, reminiscent of a lost way of life for successful Black criminals in the mid-twentieth century. In one scene, Guy finally speaks with his father about his college and military plans, and Willy brushes these ideas off, saying, "You ain't going to no white man's college, not on my dime." Of course, the strong-willed son defies his father and, once admitted, punches a sergeant who berates him with the hard "er."Due to his fortitude, he is allowed to stay, thus, showing Guy's true character, even in the earliest days.
Taking note of his history, the viewer is left to wonder how Guy uses his experiences to raise two children on opposite sides of the coin. He has pursued both the austere and flamboyant paths in his life with two wives that personify the dichotomy. The audience can see how they complement and push against one another, and the clash only furthers Guy's complexity. 
Bad Business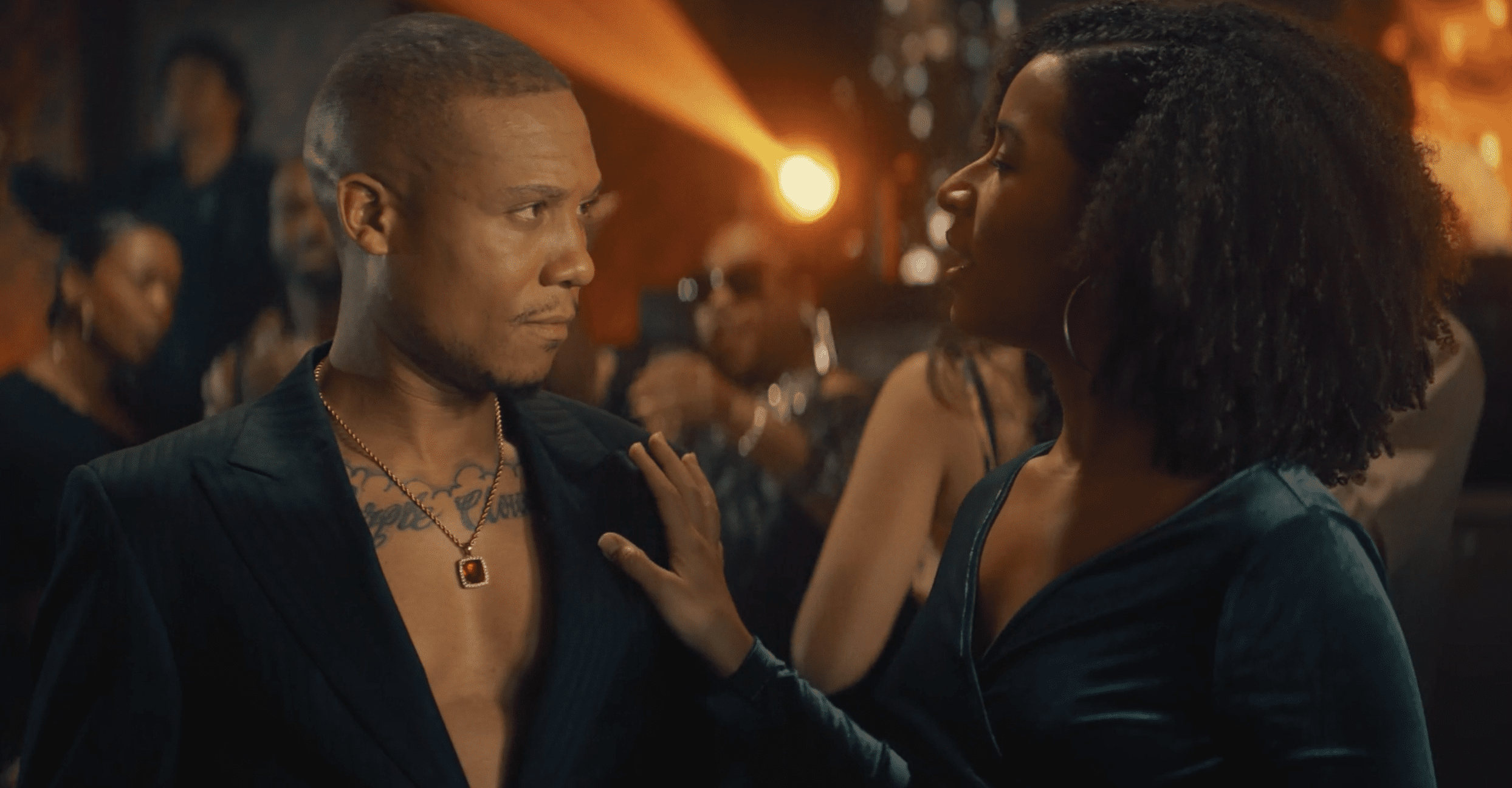 Suited in semi-formal business attire, Selena, pitches an idea to Kevin that would introduce a famous rapper and help diversify Legacy's audience. The CEO is quick to turn her down, fortunately enough, given that she is an undercover cop. At every turn, Selena appeals to the upbringing of the two trying to cause more division. After she tries to feign concern about the business at a successful party in episode two, Tysean assuredly says, "Well, my street sense means I'm not stupid. I know you're trying to pit me against my brother. It's not gonna work." As smoothly as his father might, he walks away, telling her to have a good evening. The cop stands dumbfounded and obviously defeated.
Her infiltration directly endangers both the family and Legacy itself. Both Simmons brothers can uphold their integrity towards each other despite many actors actively advising them to doubt or subvert one another. Selena does not seem to be wholly understanding of the brothers' relationship, but it is obvious that she is not trusted, and this reality is relayed to her partners.
But, in Selena's failures, we're given a gift. It is made clear, despite Tysean often being portrayed as childish and incompetent due to his lack of formal education, that he can likely sniff out a rat better than any Stanford alumni. So if Tysean learned how to handle the blow to his ego that a separation from his goons might cause, he could go on to become a powerhouse in the corporate sphere. He devised a great idea for Legacy's final celebration that left the board extremely happy and offers precious tidbits that keep the brand authentic. Essentially, he can dissipate a realness throughout the company his brother could never. Kevin's insight into the culture is minimal, and although Tysean never seems to have a shirt on, he stays fitted!
Baby Mama Drama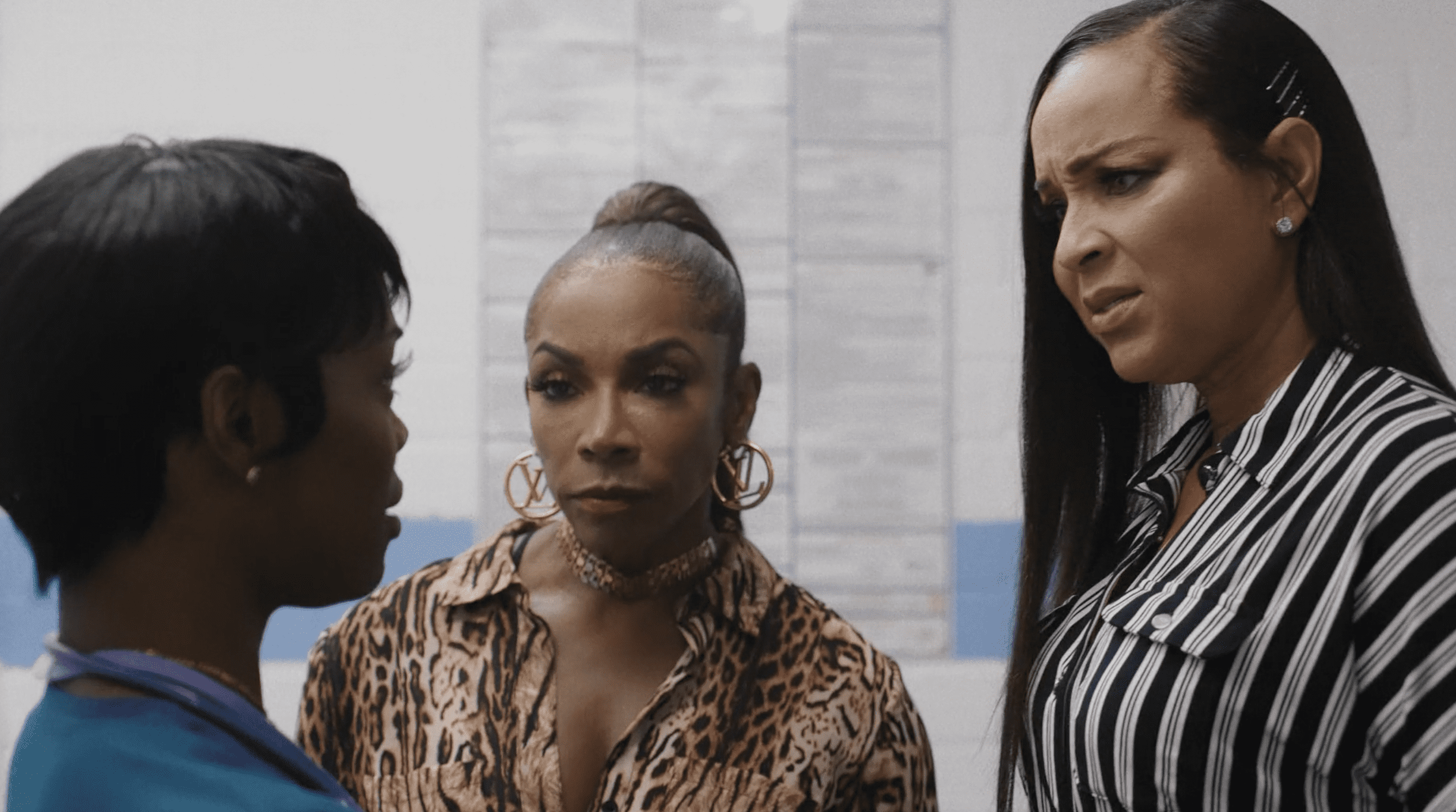 Gloria was Guy Simmons's first wife and the mother of Kevin. After the shooting in episode one, she clashes as Mrs. Simmons tries to assert authority when the nurse calls for Guy's wife. They squabble, and threats on each other's lives were thrown around. Gloria is the first to obtain video footage of the shooting outside Hawk's and beats her competitor to it. Mrs. Simmons seems nervous that the material is in his ex-wife's hands.
Their battles are sometimes comedic, but Gloria's reactions are especially heartfelt.
On The Fence
A Hound Dog
The roots of "Legacy" travel beneath old urban streets. Tysean's past, and love of fast money, leave him inextricably tied to "The Wolf Pack." Vee ran the drug game while Tysean was incarcerated, and despite Tysean's kudos, Vee did not appreciate his criticisms of current operations. "The Wolf Pack" wanted the criminally inclined Simmons son to choose between the Simmons family and them. The controversy within the group led to a final shooting after a grand celebration at the club in episode three.
Tysean's inability to choose sides ultimately led to confusion and misalignment among all involved parties. If this wishy-washiness was avoided, family and friends might have a better chance of skirting bullets. To avoid victim blaming, the audience can see Vee is extremely disgruntled, and it seems likely that he will strike again.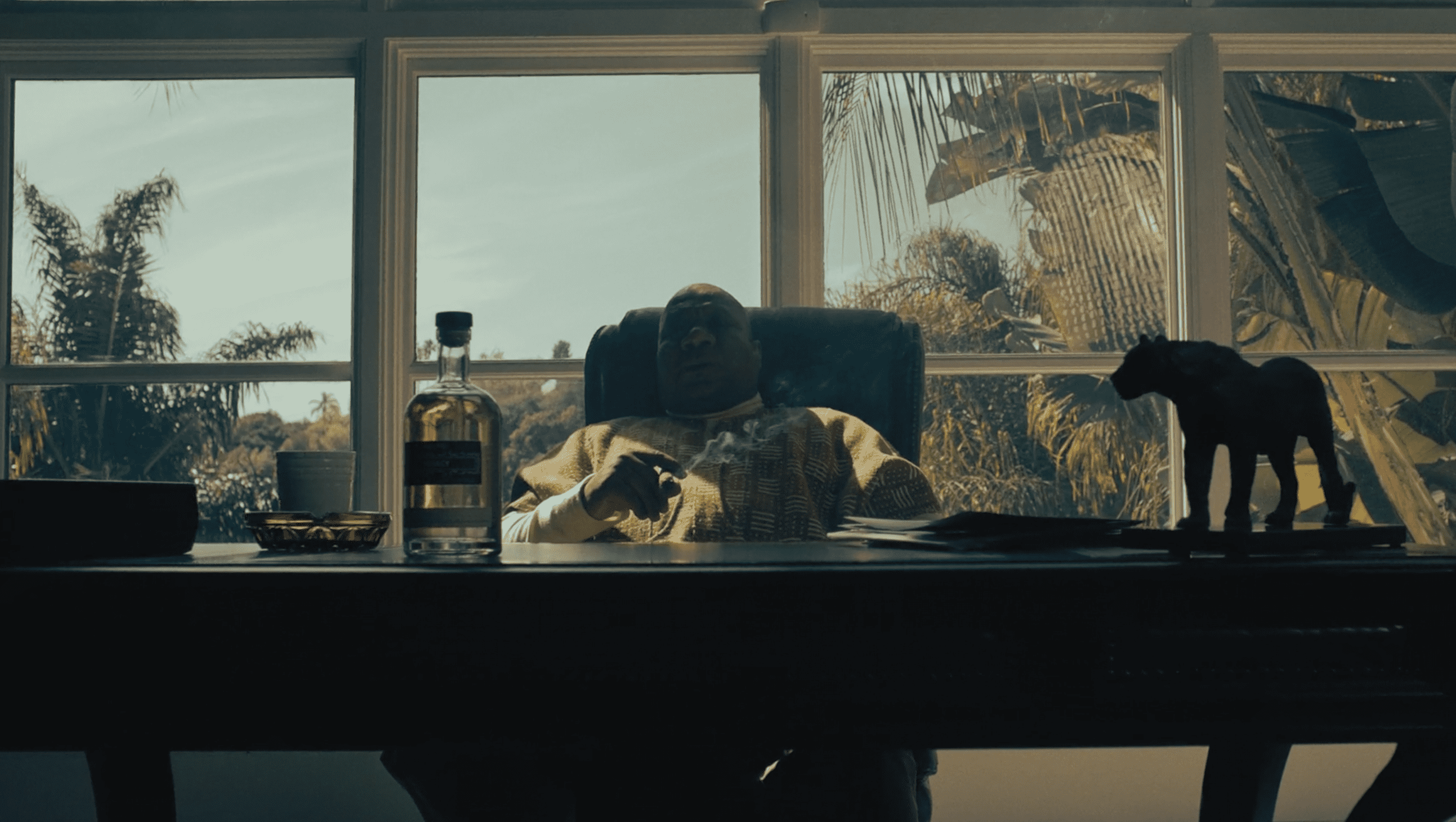 Legacy: Season 1/ Episodes 1-3 (with Spoilers) – Recap/Review
Overall
A binge-worthy crime drama that brings both urban warmth and coldness in a swift and ever more intriguing plot.
Highlights
Cinematography
Song selection
Pacing
Dynamic Duos