Confident Writing with More Focus on the Spirits Instead of the School Sets this Teen Show Apart.
Aired (Paramount+)

March 9, 2023

Director(s)

Oran Zegman/Max Winkler

Writer(s)

Megan Trinrud and Nate Trinrud

Newly Noted Characters

Maddie Nears

Peyton List

Simon Elroy

Kristian Flores

Xavier Baxter

Spencer Macpherson

Nicole Herrera

Kiara Pichardo

Wally Clark

Milo Manheim

Charley

Nick Pugliese

Rhonda

Sarah Yarkin

Sandra Nears

Maria Dizzia

Mr. Martin

Josh Zuckerman

Mr. Anderson

Patrick Gilmore
Recap
This content contains pertinent spoilers. Also, images and text in this post may contain affiliate links which, if a purchase is made from those sites, we may earn money or products from the company.
Maddie is dead. That much is made clear in the first 5 minutes as her high school principal drones on about her disappearance, and most students seem unfazed. Even another ghost, Charley, informs Maddie that she can scream and cause all the havoc she wants – no living person can hear or see her. But who or what killed her and how she died remains a mystery.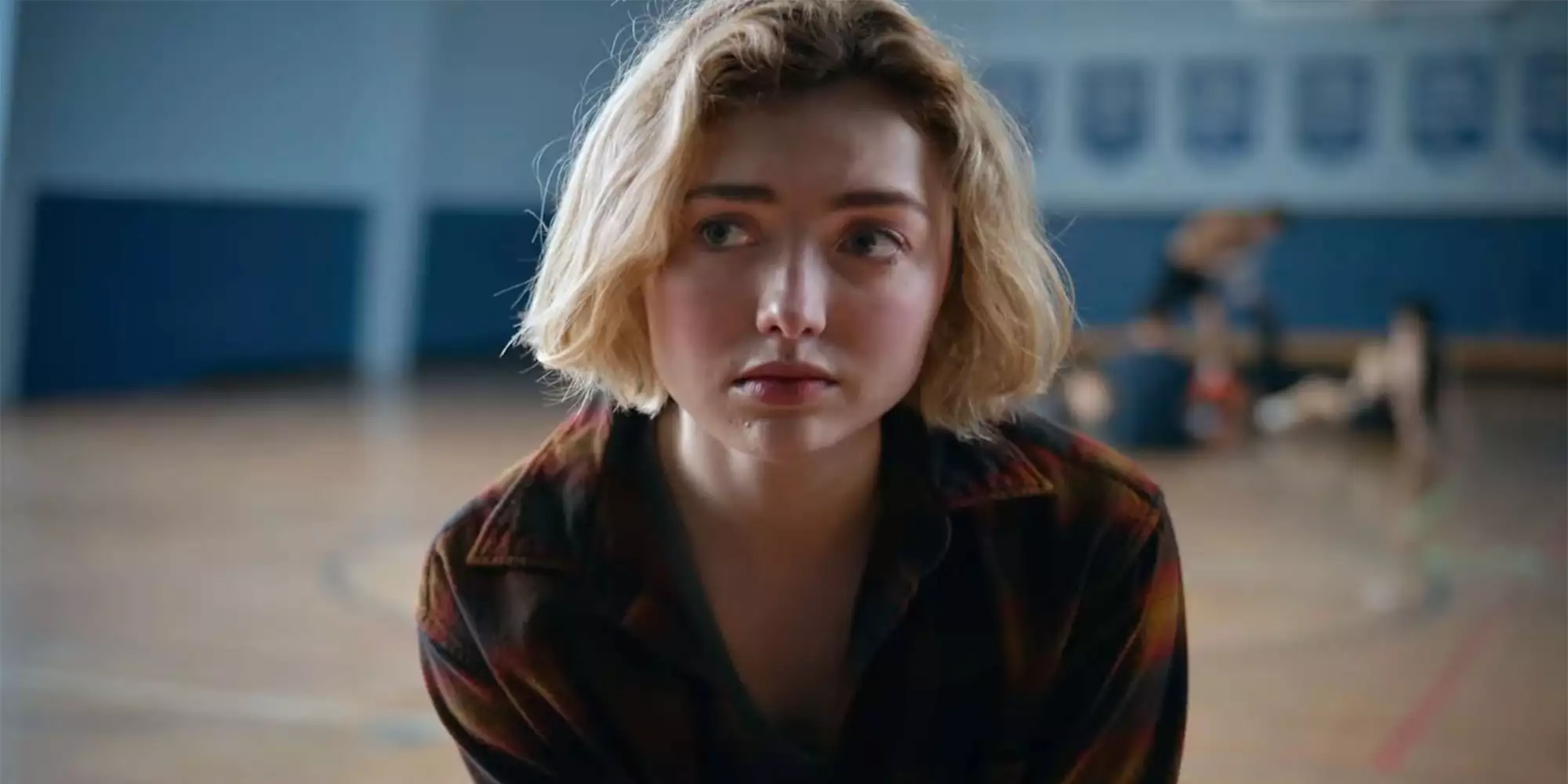 As Paramount+ released the first three episodes together, the plot moves fast in a tight-written pilot with plenty of twists and turns throughout each episode. Each character is set up with plenty of potential and suspicion. From the beginning, Maddie refuses her death and her doomed eternity to roam her high school halls. Her other deceased mates Charley, Rhonda, Wally, and Mr. Martin insist in a therapy circle that she has to find closure, but Maddie stands firmly that her unknown cause of death is reason enough to keep searching. This unknown cause of death strikes the other ghosts as strange; they all clearly remember how they died, but not Maddie.

Meanwhile, in the land of the living, Maddie's best friends, Simon and Nicole, are still searching for her but are increasingly upset at the school's lack of real concern. Simon, in particular, is angry at the school, especially at Maddie's (ex?) boyfriend, Xavier, who exhibits suspicious behavior after hiding Maddie's phone from everyone else. 
Just as Maddie feels like giving up hope, and Simon breaks down, explaining how lost he feels without her, Maddie tries to comfort Simon from the afterlife. Suddenly, Simon turns to her and says, "Maddie?" He could see her. The credits roll. And if you're like me, you want to see what happens next. 
The next two episodes have plenty of fun with the premise of Simon being the only one who can see Maddie. Simon becomes the messenger/soldier between the living and dead as Maddie and he try to solve the mystery of what happened to her. Only Charley knows of Maddie's secret in the ghost world, and they become her closest confidant in the afterlife. While other ghosts, Wally and Rhonda, slowly bond with Maddie, Mr. Martin (residential ghost counselor) becomes more suspicious of Maddie's whereabouts, her hypothetical questions, and the cause of her death. 
As Xavier is riddled with guilt, we learn that he was cheating on Maddie, yet he doesn't know what happened to her. He even offers to help Nicole and Maddie's mom, Sandra, find any trace of her. Sandra is a lonely wreck, losing not only her daughter but also her husband in the past, and so far, Maddie has hinted at a tense relationship with her mom. There's a lot we're still learning about Maddie and her relationships. The most recent questions center around Maddie's relationship with her English teacher Mr. Anderson, a seemingly supportive adult while Maddie was alive; he is now the primary suspect for having kept pieces of Maddie's phone and stashing stacks of cash in his classroom. Where this all leads is, so far, a journey worth taking.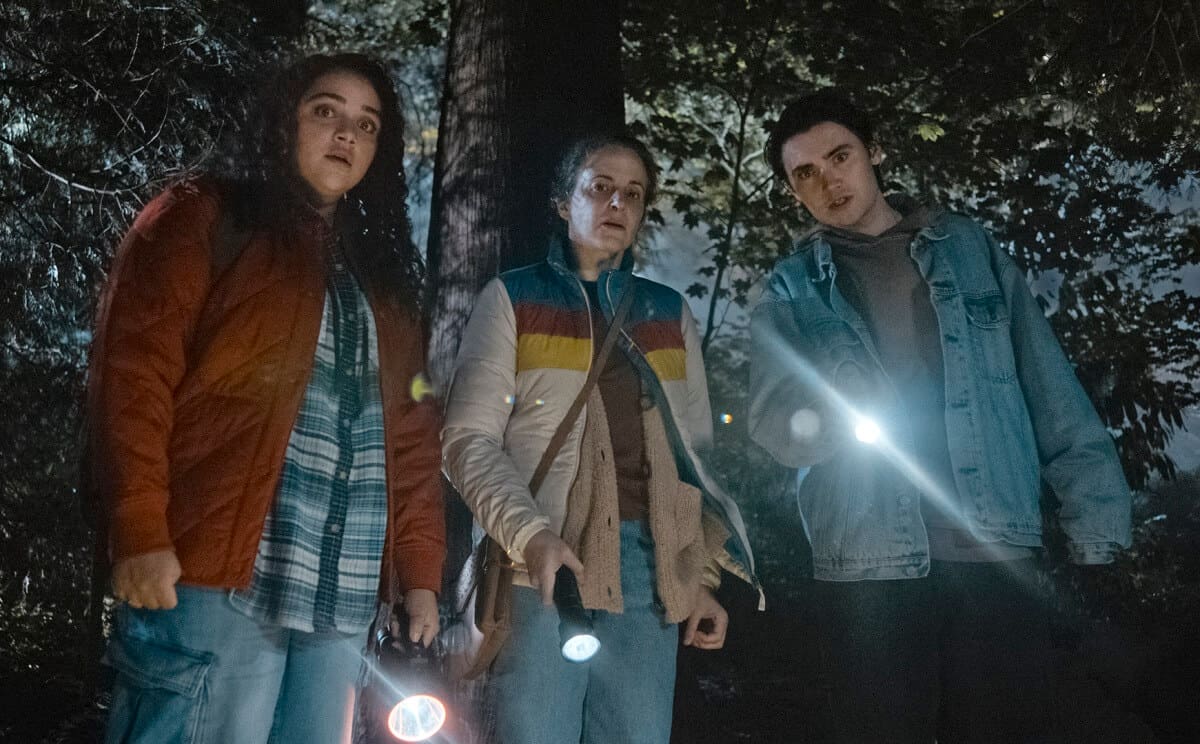 Things To Note
Question(s) Left Unanswered
As this is a mystery, so many questions remain! Why might Maddie's blood show up at school, but a piece of her classwork be deep in the forest? Where is her body? Who killed her? Is she even dead? How can Simon talk and see her, but no one else can? So many questions and five episodes left! 

If anyone also reads the graphic novel, how close do the show's first three episodes compare to the graphic novel? 
What Could Happen Next
My current theory is Maddie is not dead but in some sort of purgatory, between life and death. 

My primary suspect is somehow Xavier's father, a sheriff running for re-election, knows more than he's admitting as well. 
Review
---
Community Rating:
---
Notable Performances or Moments
Kristian Flores as Simon has portrayed a wide range of dimensions for his character: from geeky horror sidekick to a raging guardian, hopeless to persistent detective. He provides a great anchor for the audience as the mystery unravels.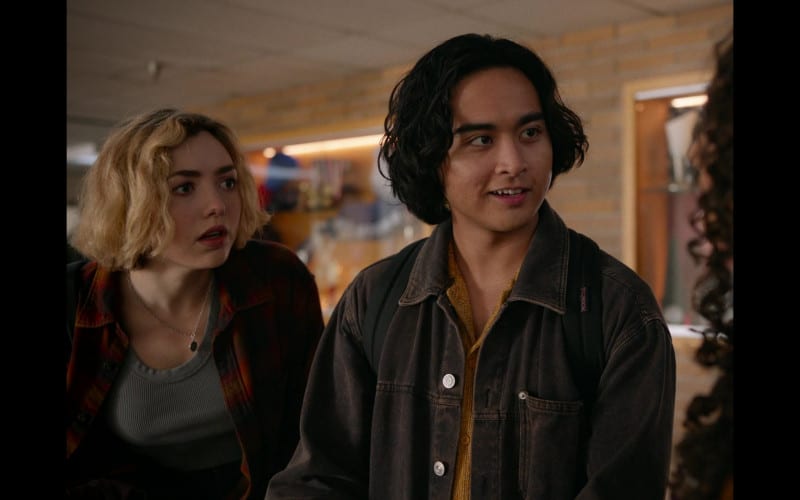 Highlights
Confident Writing that Sets this Show Apart from Standard Teen Shows
"School Spirits" is more interested in the spirits than the school, which works in its favor. We haven't seen a love triangle develop, a message about teen drug abuse, or even much in the way of sex. Having the graphic novel writers on board with the show is undoubtedly a contribution, but what makes the show interesting is how it has its ghosts interact with the school. 
Great Cliffhangers Thicken the Plot
"School Spirits" knows how to keep the trail of breadcrumbs coming with classic cliffhangers that make you eager to watch the next episode. A rewarding part of the cliffhangers is that they're not (so far) red herrings to the plot but build and rely on each other. This show keeps you on your toes, questioning not only students and adults but also the living and the dead. Everyone has something to hide, which gives great delight to the audience to discover. 
Each Character Has a Chance to Shine
While there's no tremendous group effort to unite the characters yet, this show patiently develops each one through their interactions with Maddie. We've had revealing monologues from Simon, Xavier, Nicole, Charley, Rhonda, and Wally, with more sure to come. The show's writing is in harmony with Maddie's sympathy for others and vice versa.  
On The Fence
Brief Moments of Nudity and Profanity Feel Forced
This show wants you to know it's not something you'll see on the CW. At the same time, it's too tame for something on HBO. You'll find "School Spirits, " somewhere between Riverdale and Euphoria," with a brief butt shown here and there and a random f-bomb thrown in too. But none of these moments feel necessary and more like the show being provocative for a little edge or ratings.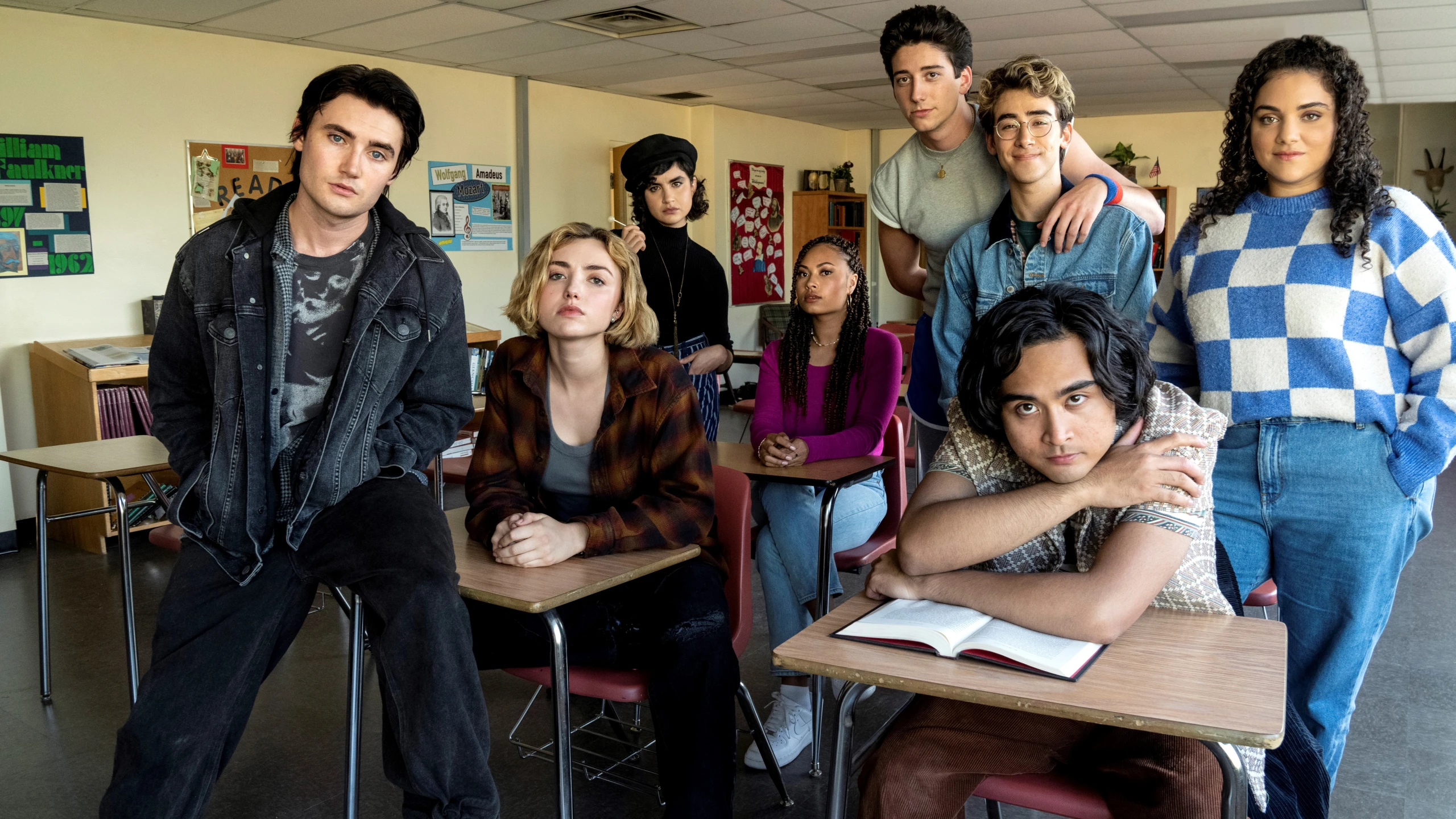 School Spirits: Season 1, Episodes 1-3 "My So-Called Death/The Fault of Our Scars/Dead and Confused" – Recap/ Review
Overall
Confident Writing with More Focus on the Spirits Instead of the School Sets this Teen Show Apart
Highlights
Confident, Distinguished Writing that Focuses on the Supernatural
Great Cliffhangers and Character Moments